ChaseAmerica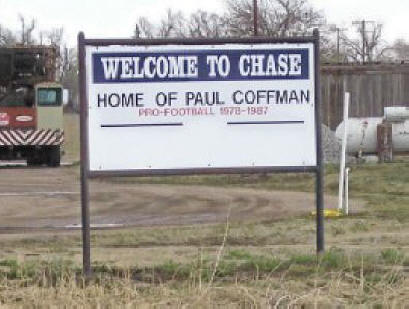 Sign coming in from Lyons to Chase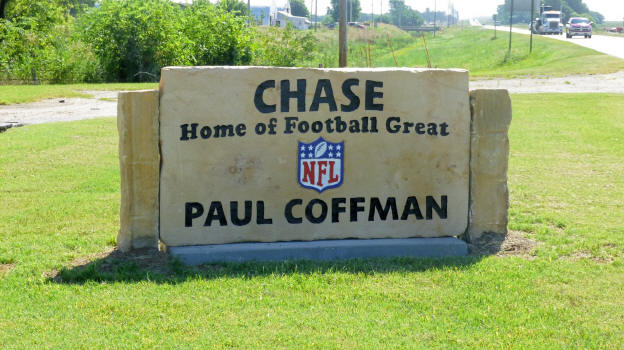 This sign was moved down by the other one in front of Kizzars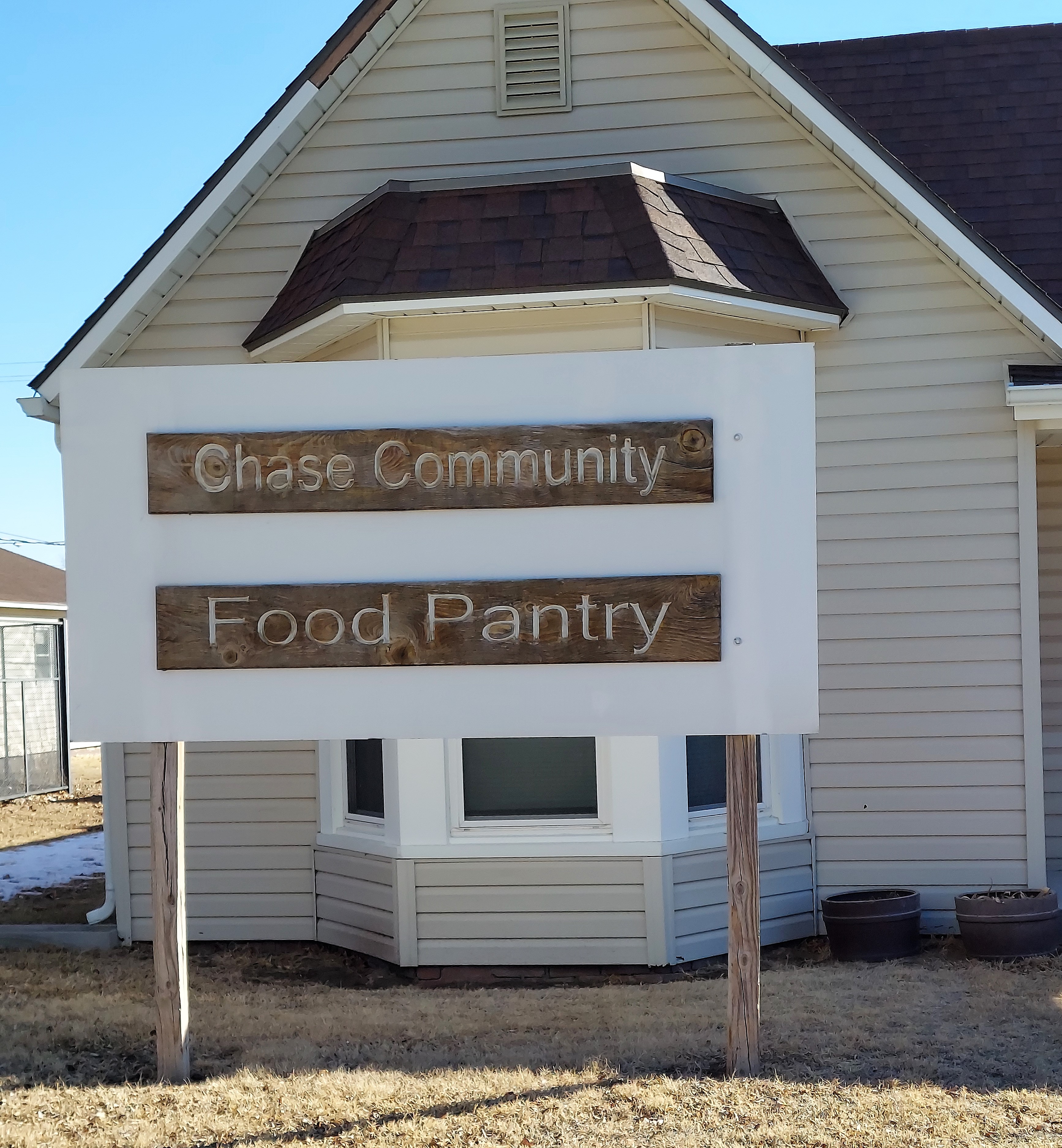 Chase Community Food Pantry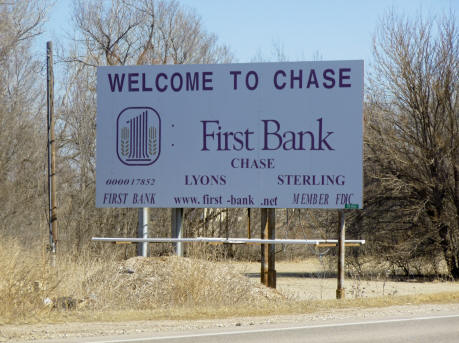 Sign coming in from Ellinwood to Chase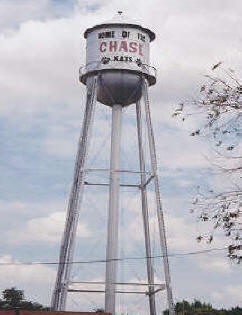 The water tower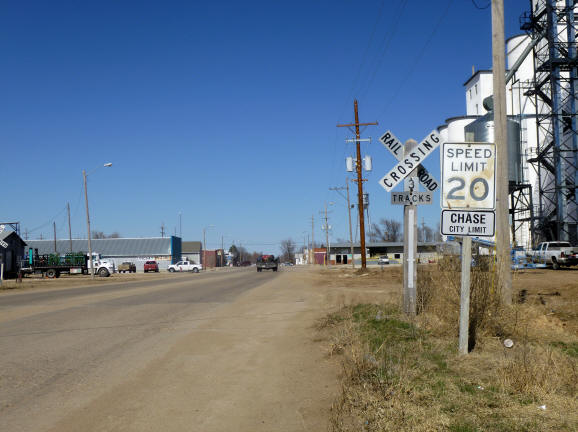 Coming into Chase city limits looking north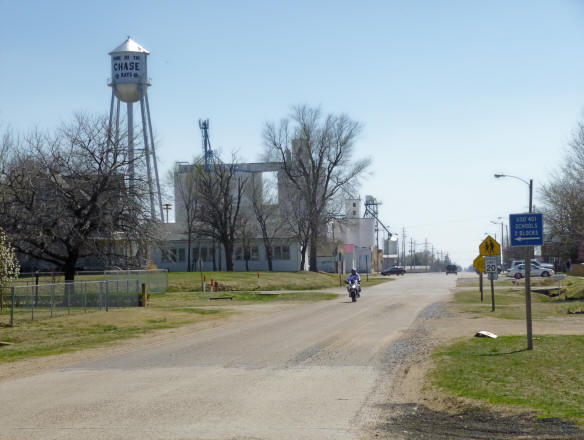 Coming in from the north looking south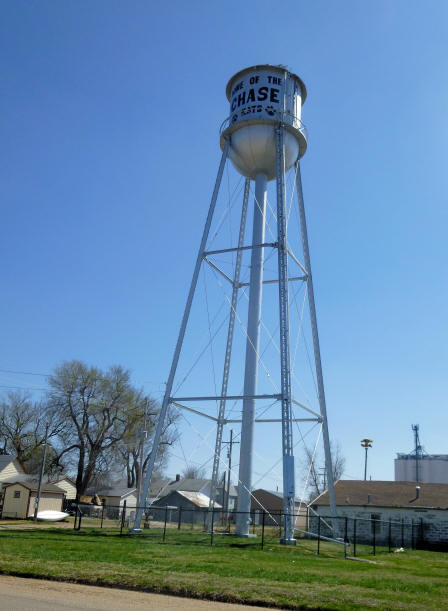 Admit it, how many of you climbed this once?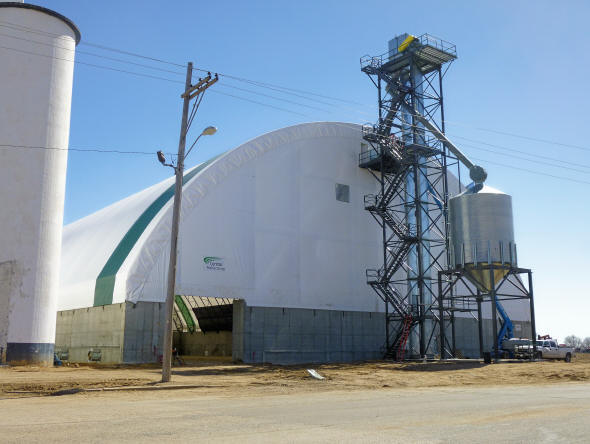 One angle of the grain shed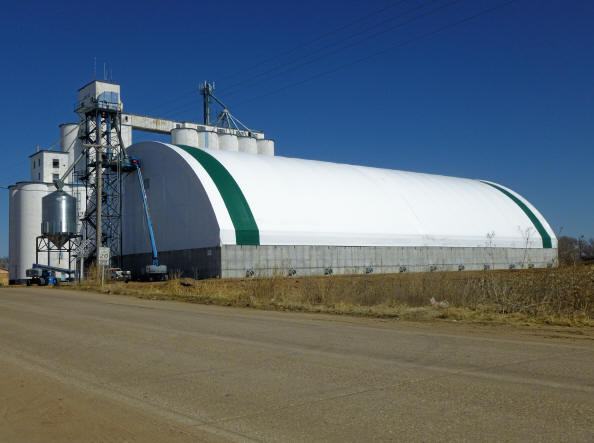 Another angle of the grain shed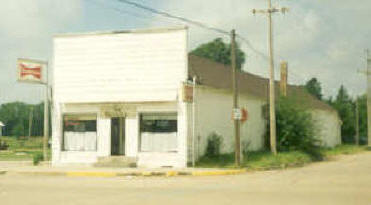 The Smoker, which was a hang out for many and ran by Virgil & Betty Wood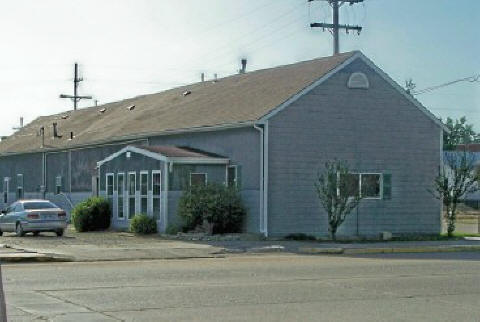 What The Smoker looks like now :(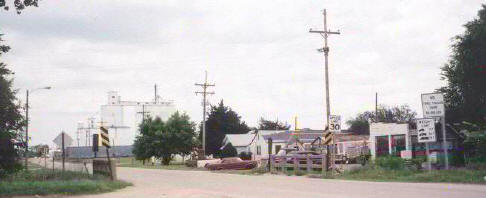 Taken coming in from the South, looking North-East
Taken looking South-West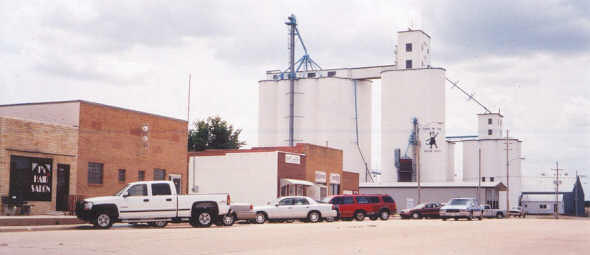 Looking towards the Cafe and the Co-op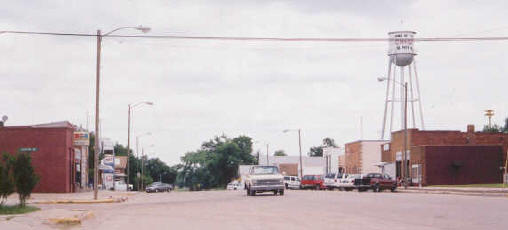 Looking North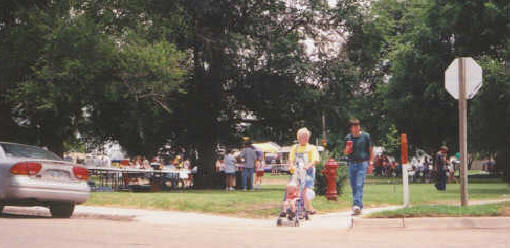 This is the Park, taken during one of the June Parades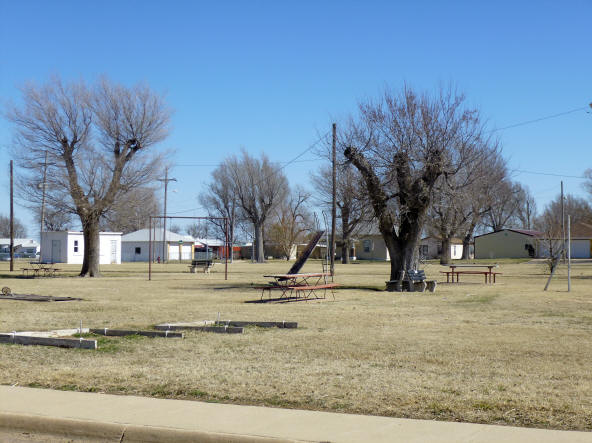 This is the park taken March 2015. Trees aren't the same since that ice storm.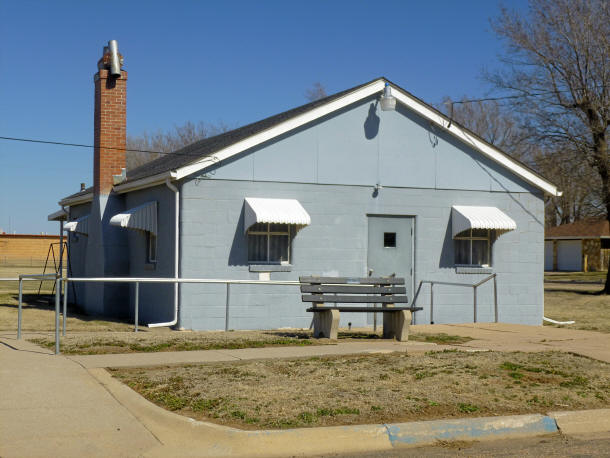 Community Building southeast corner of the park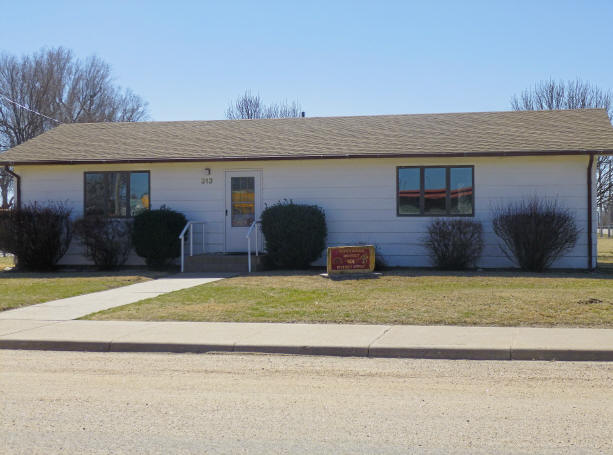 USD 401 Office Building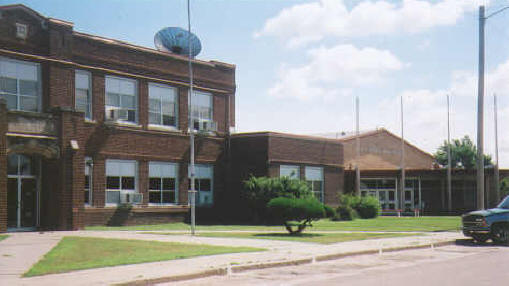 Chase High School Old and Newer Part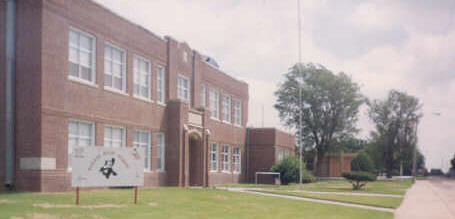 The High School with the newer part on the other end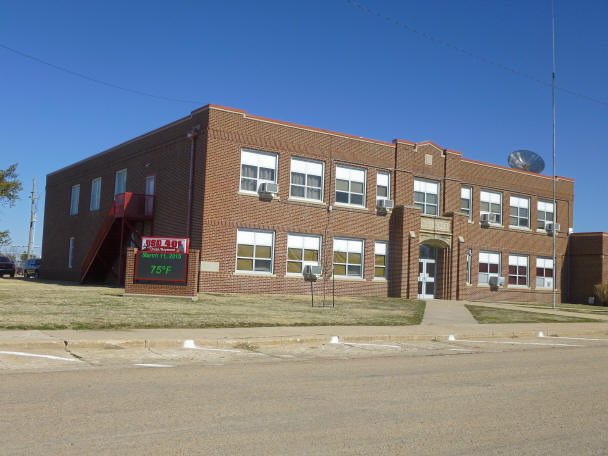 The older part of the High school with the new sign, old sign in photo above.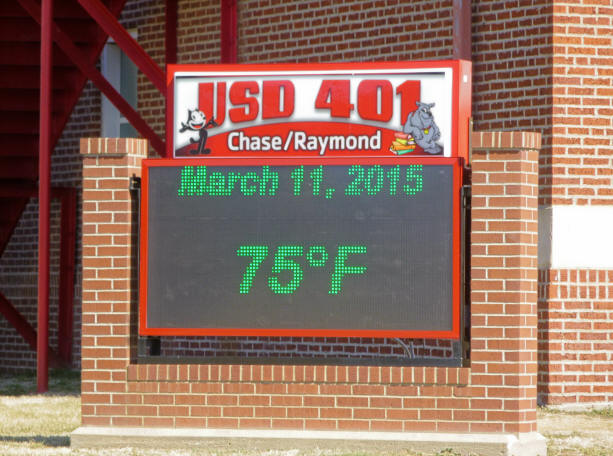 The new sign.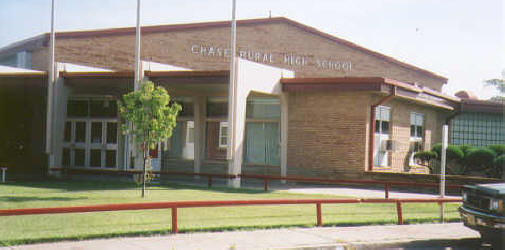 Newer Part of Chase High School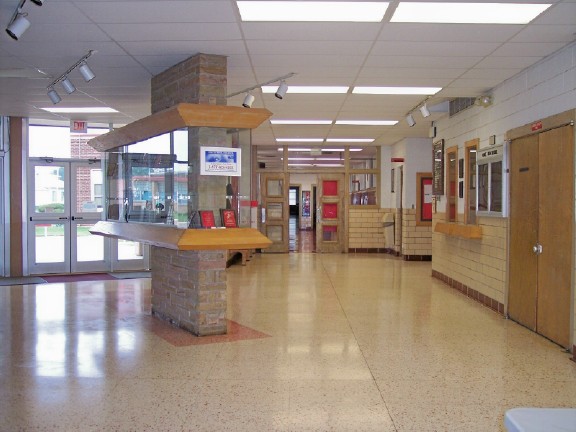 These pics were taken August 2009--looking towards front entrance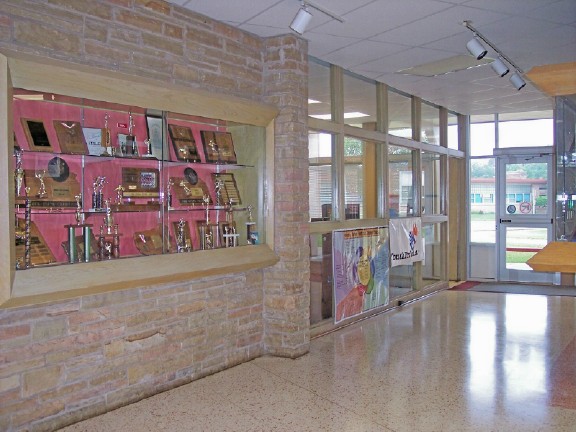 The Office ( we have redone that red background in the trophy case since then)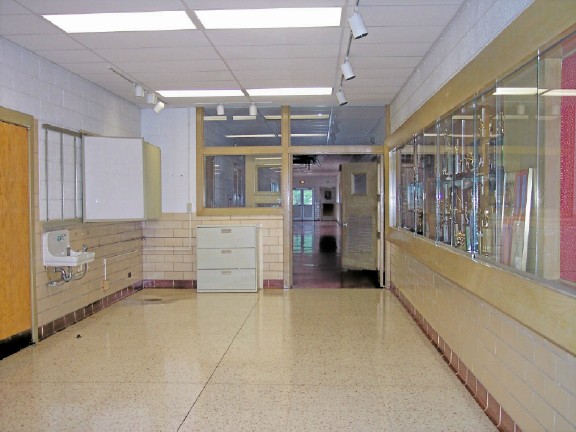 Looking down the hall outside the gym to down
where the Algebra and typing class rooms were.
Display case for Paul Coffman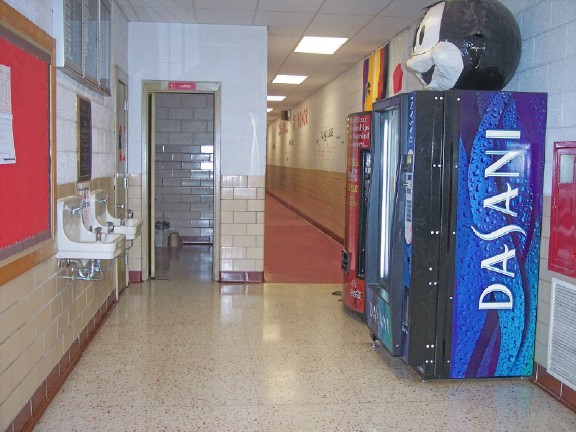 Looking down the hall going north
Some of the lockers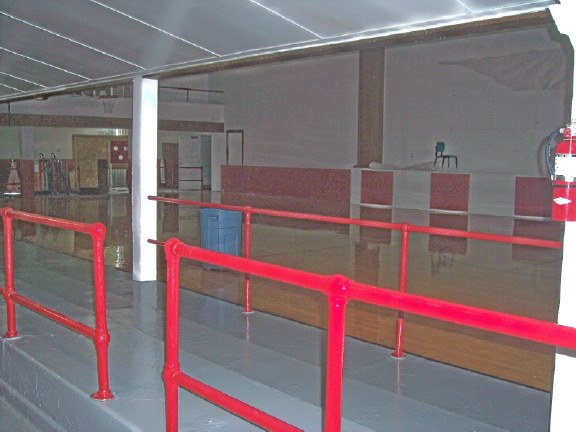 The old gym, lots of dances held here.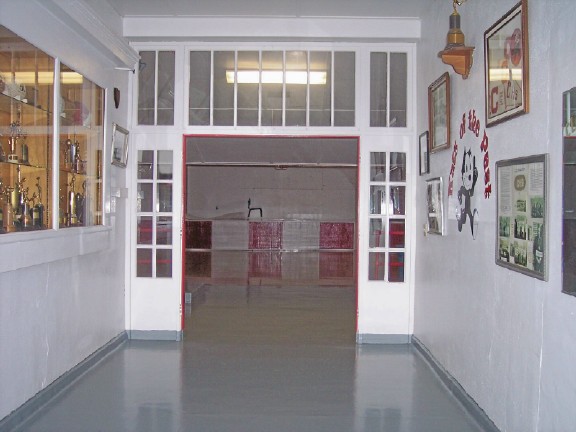 Entrance to the old part of the school.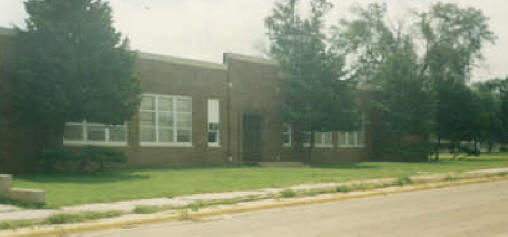 Junior High School

Grade School taken from the North



Grade School taken from the South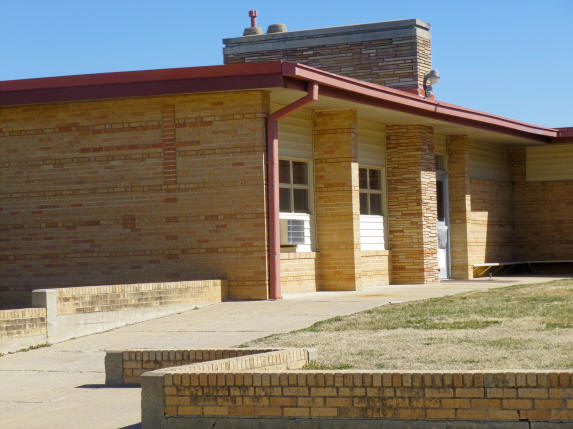 This used to be the Kindergarten, think it is the library now.
David Peebler made a trip to Great Bend and on the way back cruised through Chase and
went down memory lane. He has shared the following 17 photos he took that day--enjoy.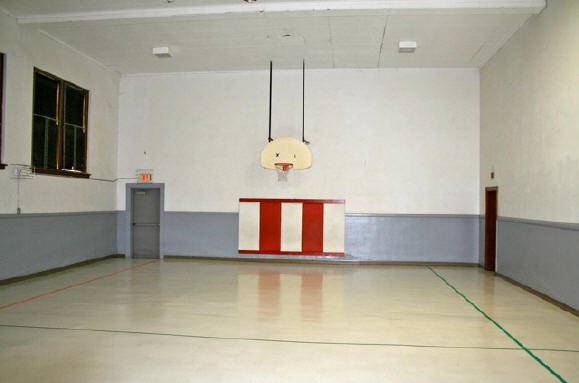 Office staff had a hard time believing Dave when he told them when he was in Jr High he would go by
Mr. Palmers house on weekends and get a key to the school and play in this gym on weekends.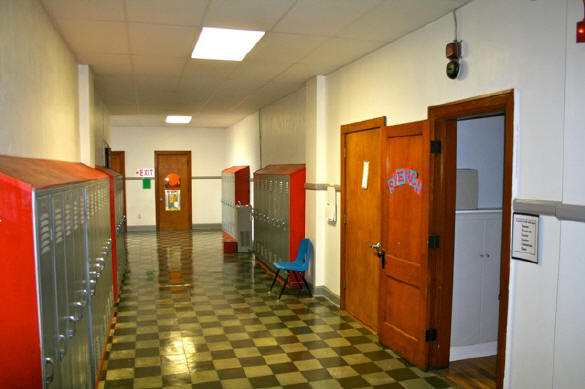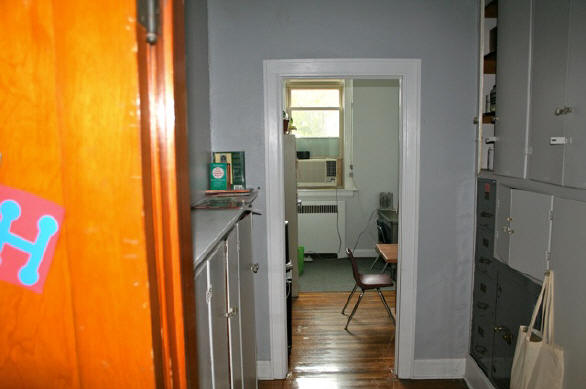 Hard to believe this was principals office.
Principals office is now at the end of the hall which Dave believes was an English room
when he was in school in the 50s. It is now elementary building rather than Jr. High.
It has been moved to High School. Jr High through 12 in the same building.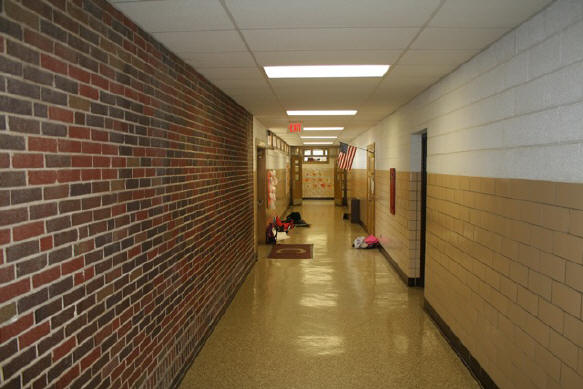 Looking down hall by the music room.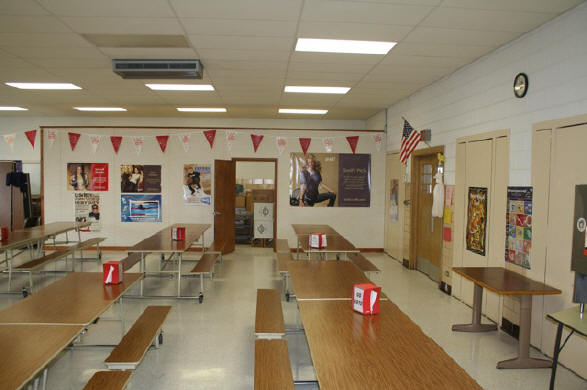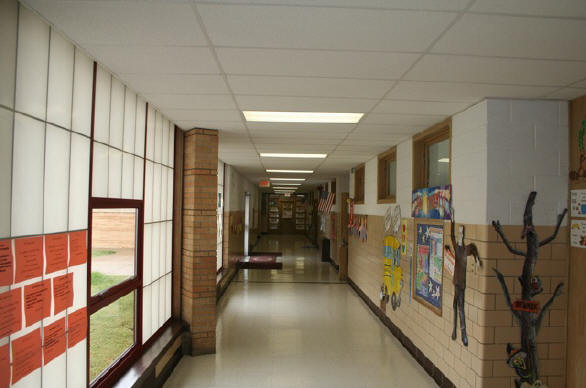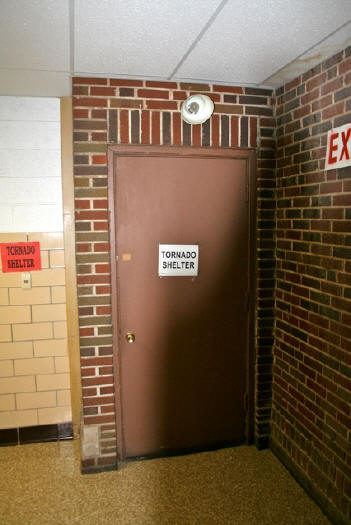 This was used as a shower room for athletes in the 50s.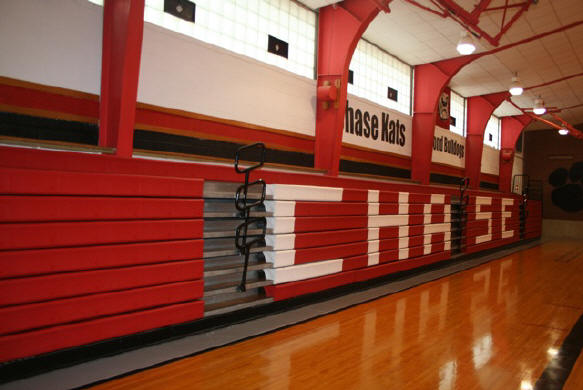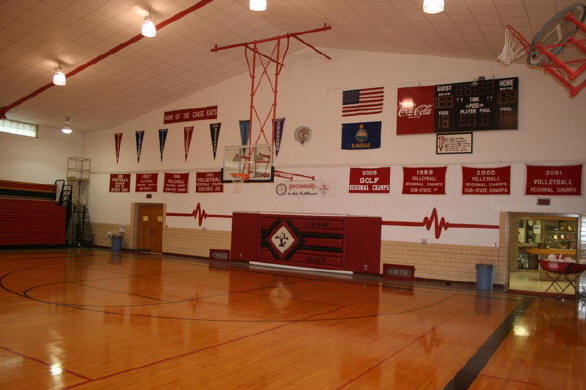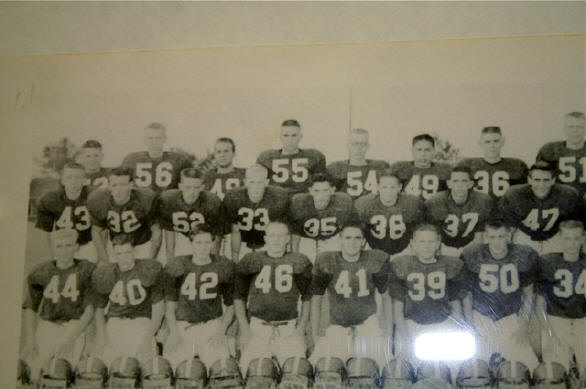 Dave thinks this looks like a mean bunch.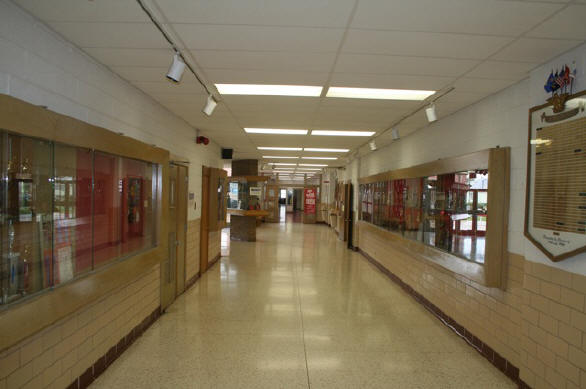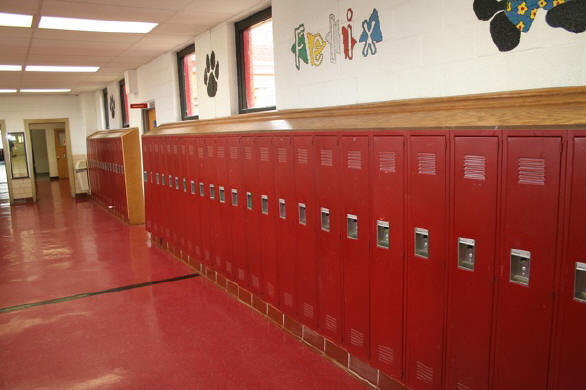 Old gym.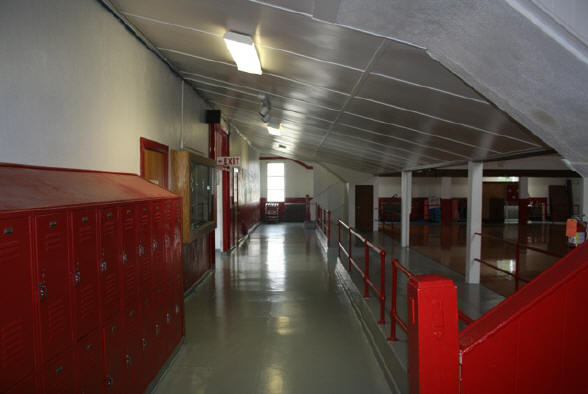 Dave says all of us that played football and BB remember this dressing room in the HS.
Benches run in a different direction now.
Thanks Dave for sharing.
Sorry, this was the only picture I could find of this building. I think it housed the 5th & 6th grades. This is Class of 1964.
UPDATE--Frances got a nice email from Jack Schroeder, Class of 1948 on June 1st. He added some history to this building saying that it also housed the 3rd & 4th grades and he attended all four grades there. Leo Rogers was principal at the time.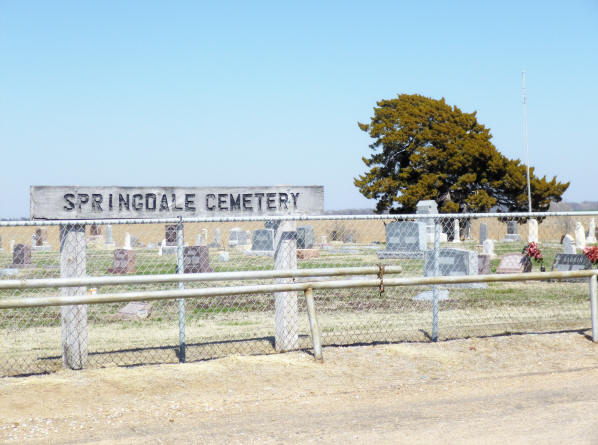 Springdale Cemetery out north and little east of town.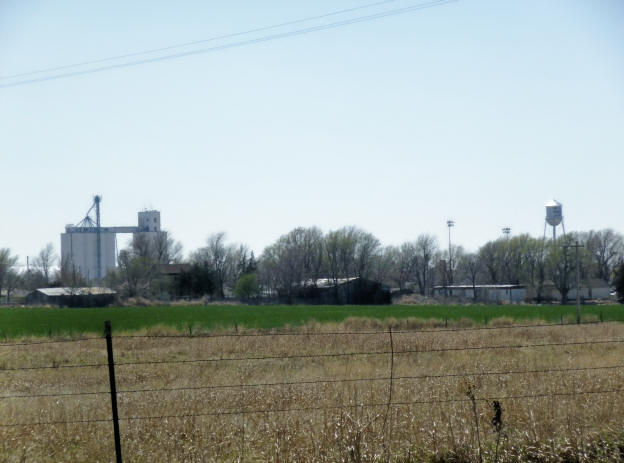 The view of Chase coming back from the cemetery going west.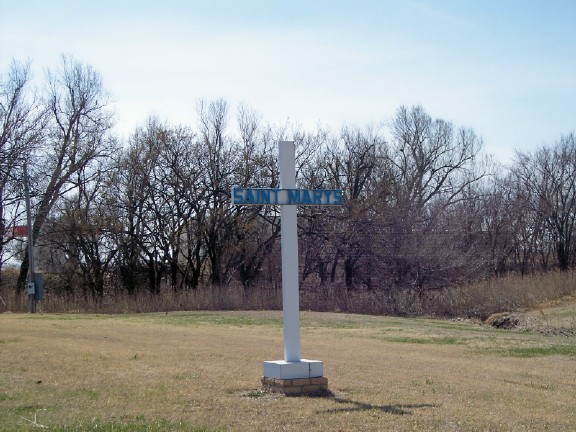 St Mary's Cross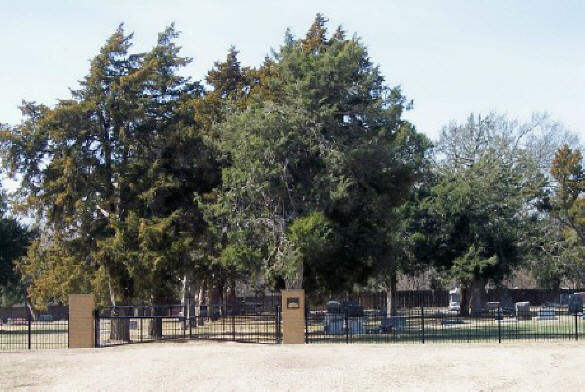 Front of St. Mary's Cemetery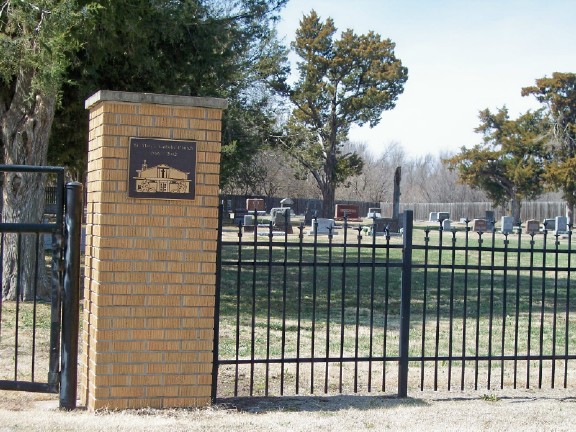 St Mary's Cemetery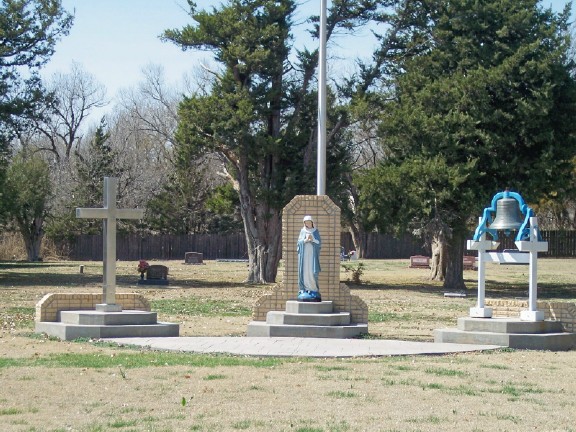 St Mary's Cemetery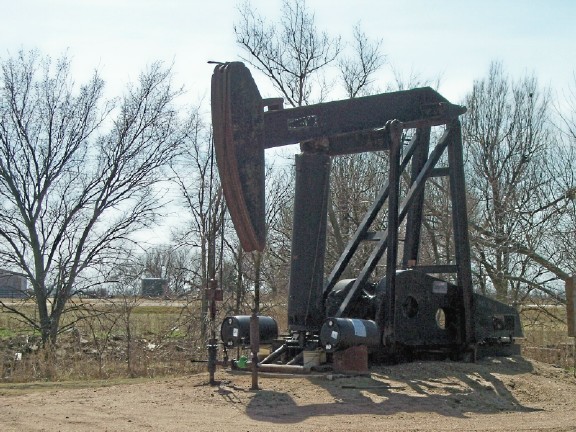 Oil well by St Mary's Cemetery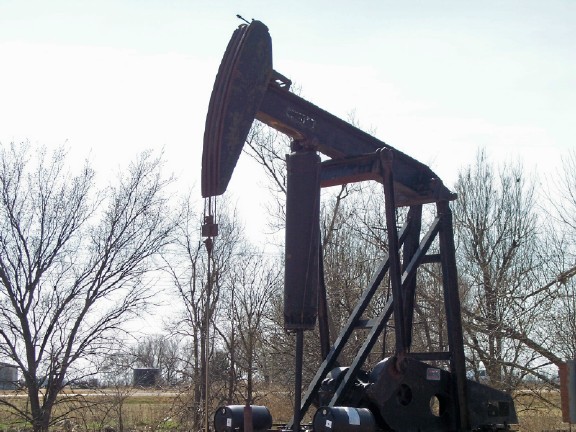 Same oil well on the up stroke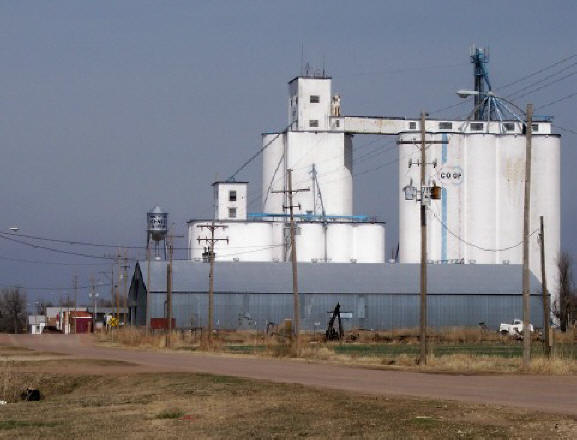 View of the Elevators from St Mary's Cemetery drive way.
Anyone remember going out on the highway towards Lyons and
making a turn around here. I think it was called Rollies?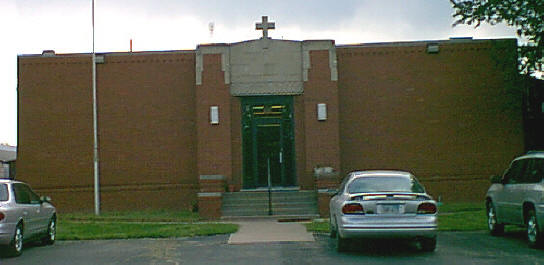 St Mary's Catholic School--now home of Chase Agri-Credit Systems, Inc.
Thanks, Frances for getting this.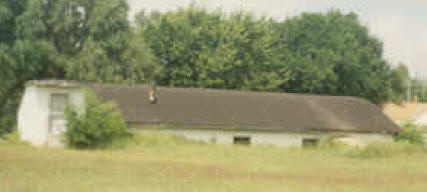 How many of you remember the Nazarene Church?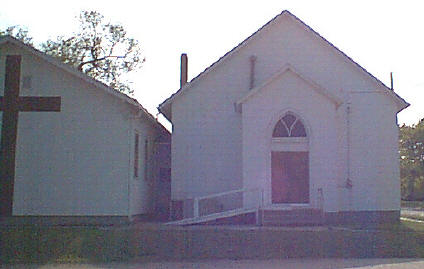 Frances Heine took these shots of The Christian Church & The Catholic Church which are both closed now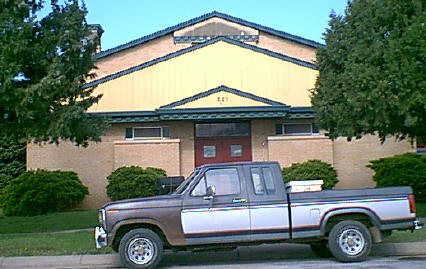 Our sincere thanks to Frances & Alvin Heine for taking these following pictures and to you businesses,
for allowing us to post them on the web site to show the world that Chase, Kansas is still alive and kicking!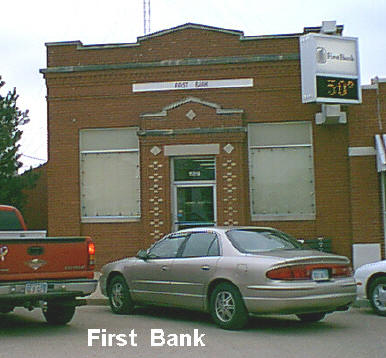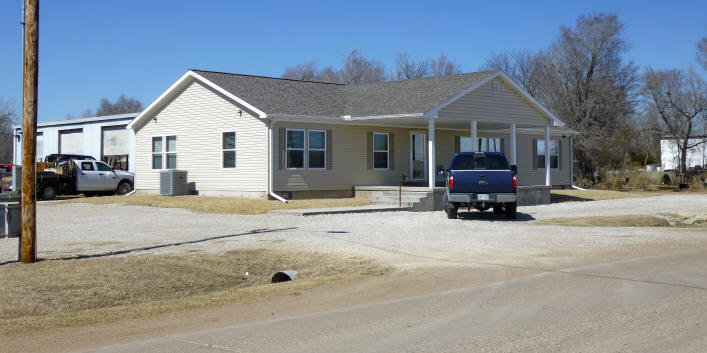 Mike's Testing & Salvage--Mike Kelso & Sons are following in Grandpa Darrell's footsteps.
They are all Chase Alumni with Mike being Class of 1974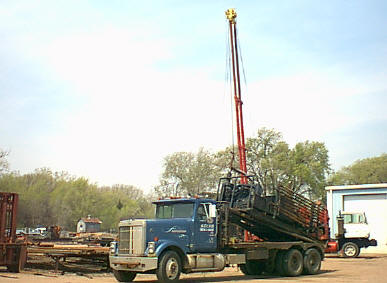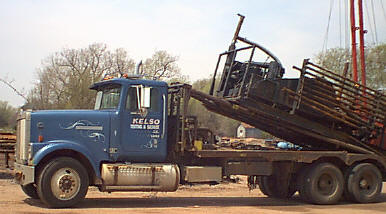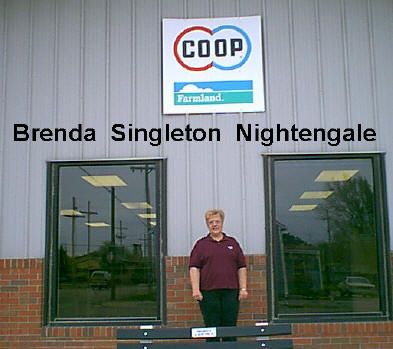 Co-op with Brenda Singleton Nightengale, Class of 1963. Following picture is of the Coop Fuel Station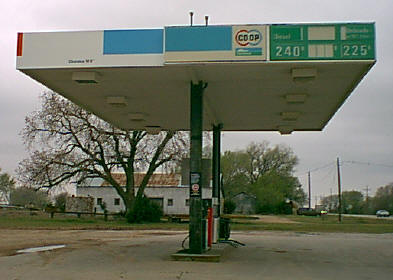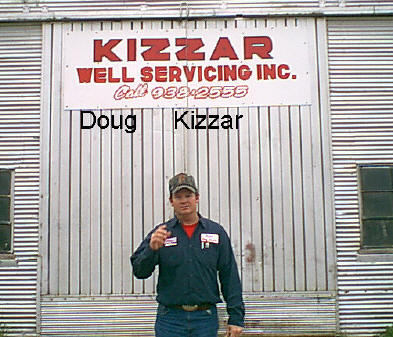 Kizzar Well Servicing Inc. Doug Kizzar, Class of 1976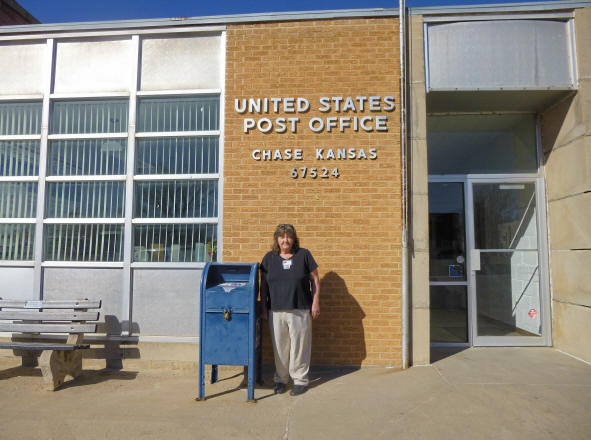 Chase Post Office, Past Postmaster-Robin Patterson Jessup, Class of 1976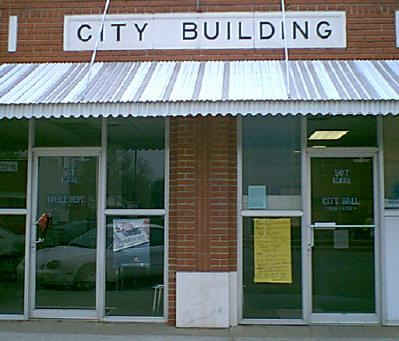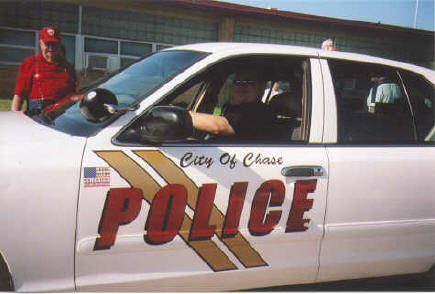 Chase Police Officer Max Bryant, Class of 2000, I believe he is with the Lyons Police now.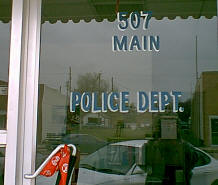 Police Department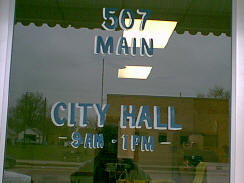 City Hall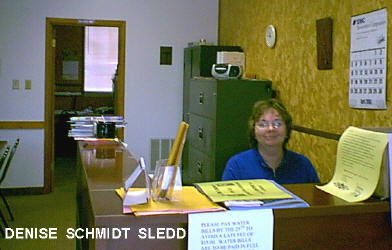 Denise Schmidt Sledd is City Clerk, Class of 1975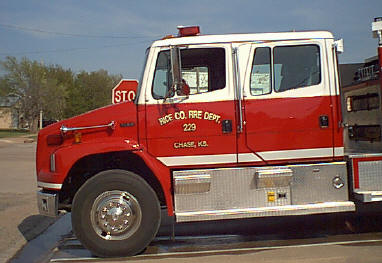 Chase Fire Department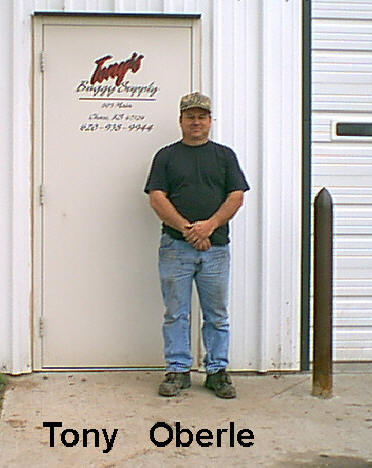 Tony's Buggy Supply. Chase's Mechanic Tony Oberle, Class of 1981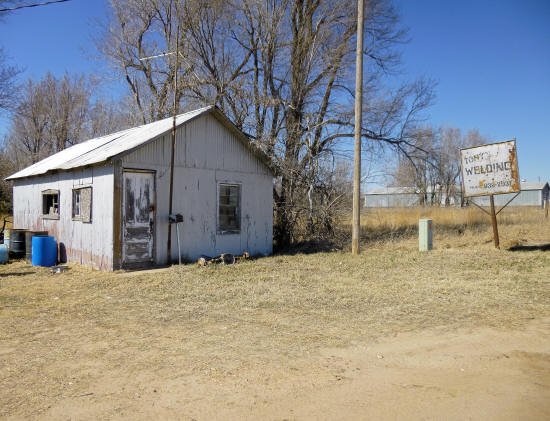 Anyone remember Tony's Welding shop?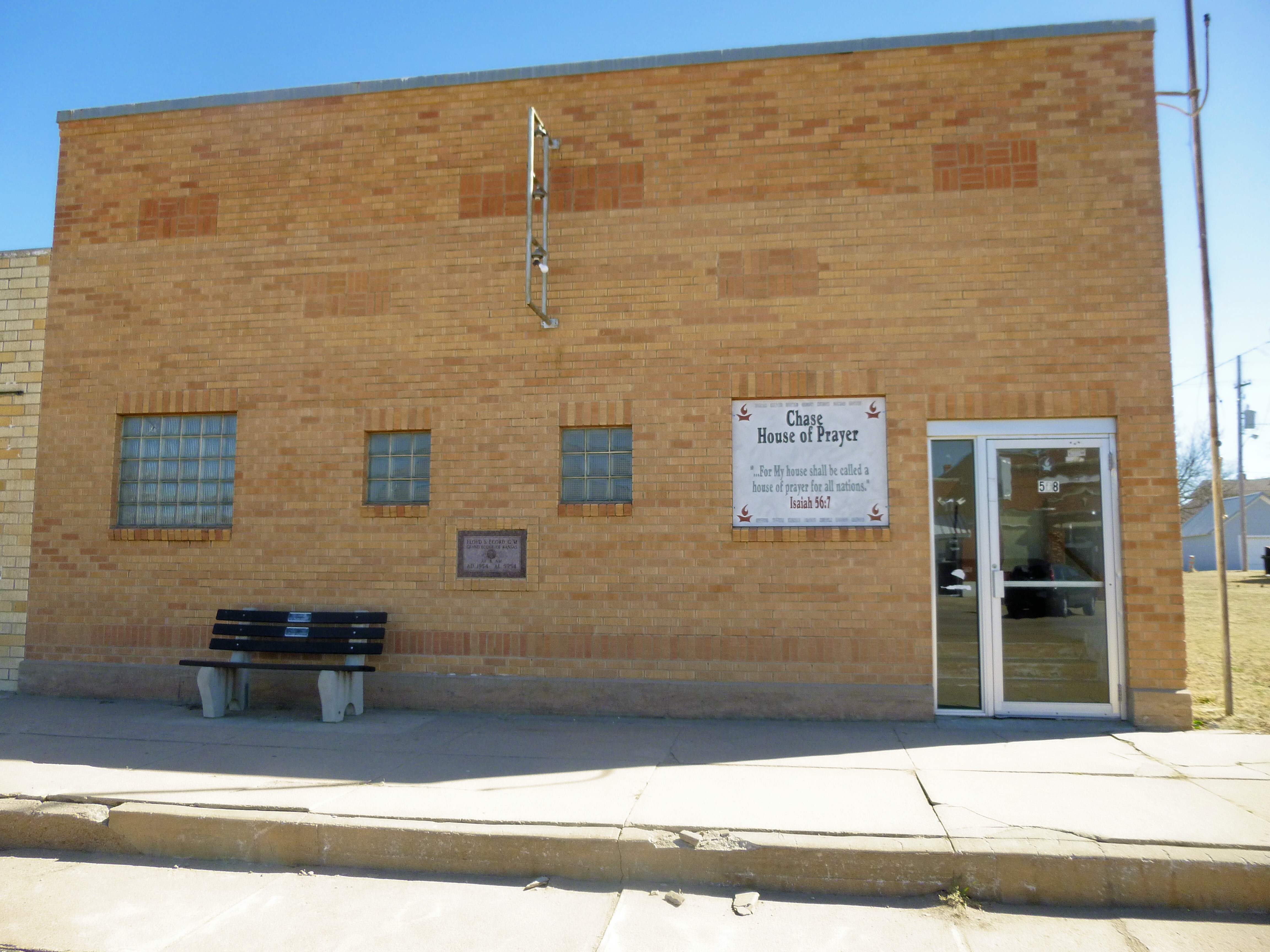 Chase House of Prayer, Pastor Alan Root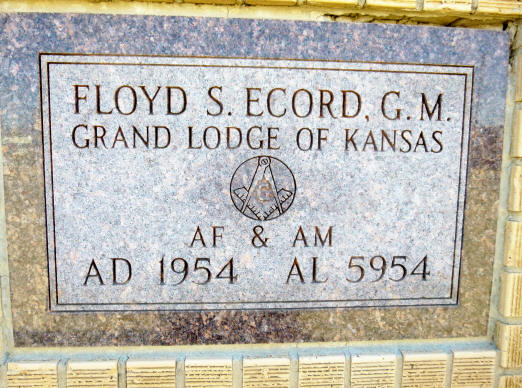 In the above photo this plaque is little under and between those two window. Anyone remember this?
These are on the corner across from the Co-op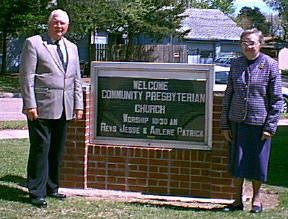 Past Revs Jesse & Arlene Patrick
Now a Minister comes in from Wichita once a month
Rest of the month in alternate Vaughn Zubillaga and Debbie Denny Easterling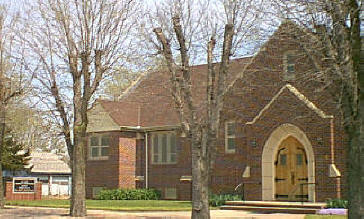 Community Presbyterian Church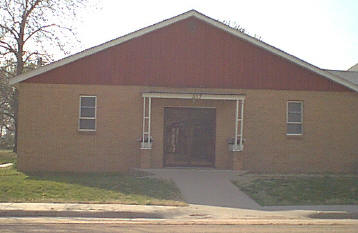 First Baptist Church, Rick Stanley, Pastor
He comes in from Ellinwood.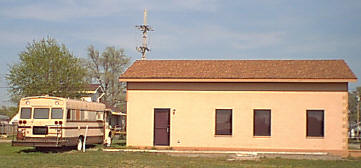 Victory Church of Chase, Larry Weatherman, Pastor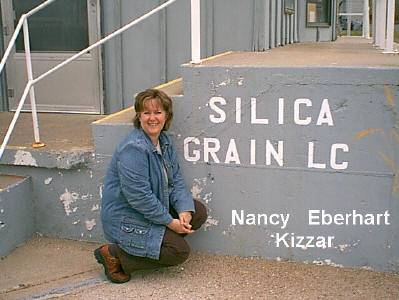 Silica Grain LC, Nancy Eberhart Kizzar, Class of 1976. Now Gavalon? Grain

Silica/Gavalon Grain Elevators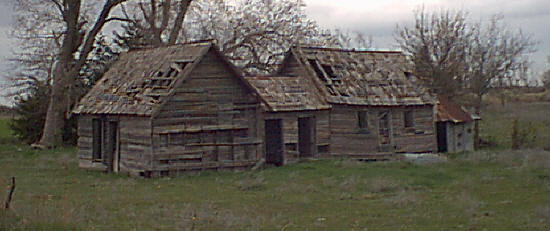 How many of you remember the Old Slaughter House, North of the Highway and South of Silica?
Now, who can remember the name of it? Please tell us if you know.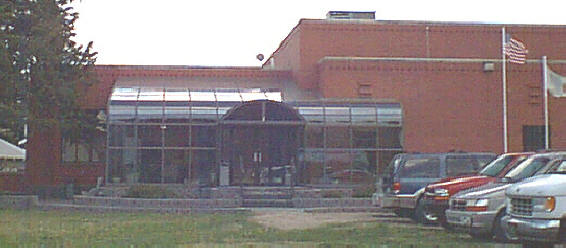 The above two photos are Chase Agri-Credit Systems, Inc.
It's the South side of the former St Mary's Catholic School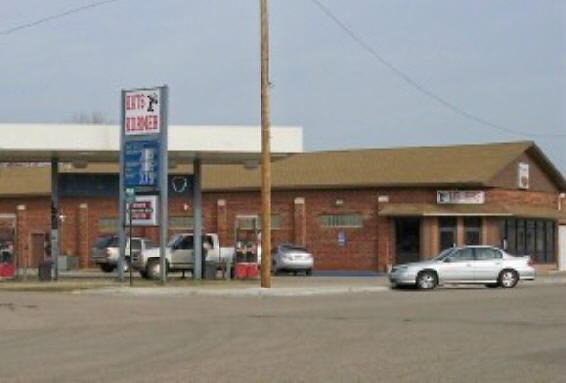 Kats Korner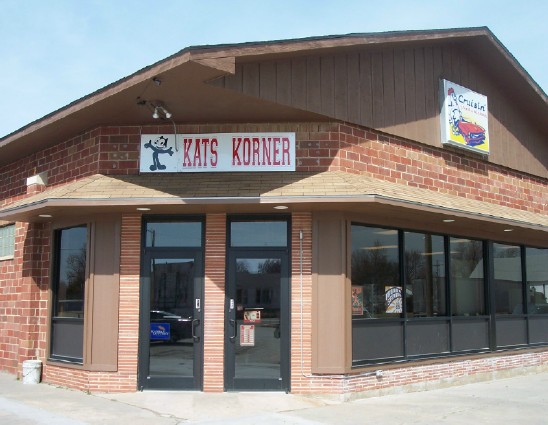 Kats Korner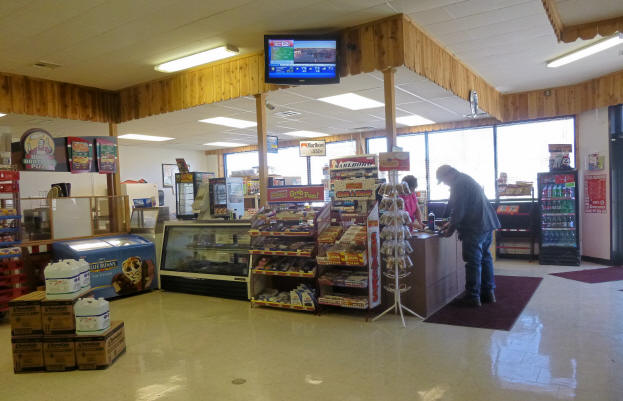 Front counter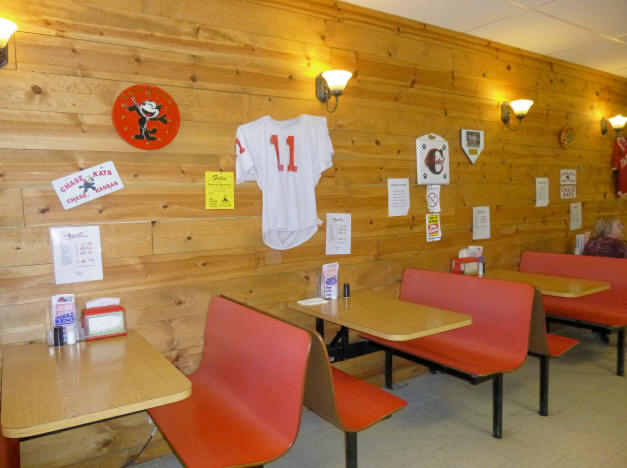 Booths on the south side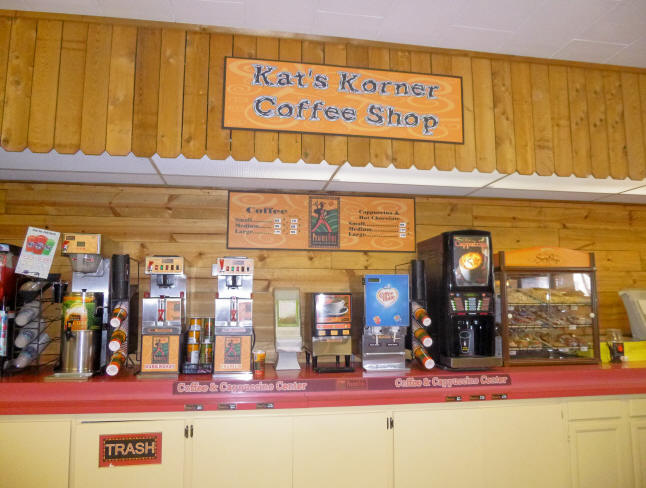 Coffee, soft drinks and other things counter.
Items that Kats Korner stocks for purchase from the CHS Alumni.
The new owner Jimmy has given us a glassed case that these items are in now.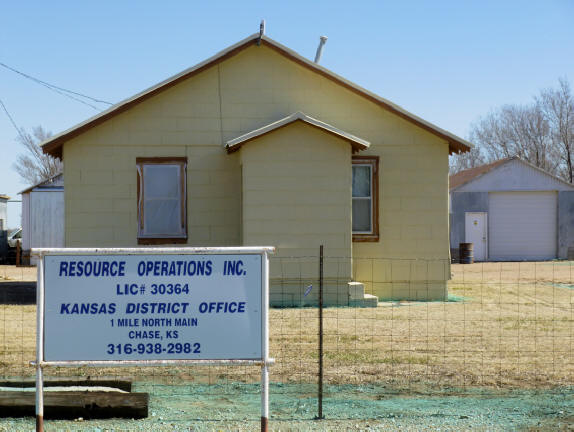 Resource Operation Inc. , this is now Ellinwood Roustabout.
Will get a newer photo soon.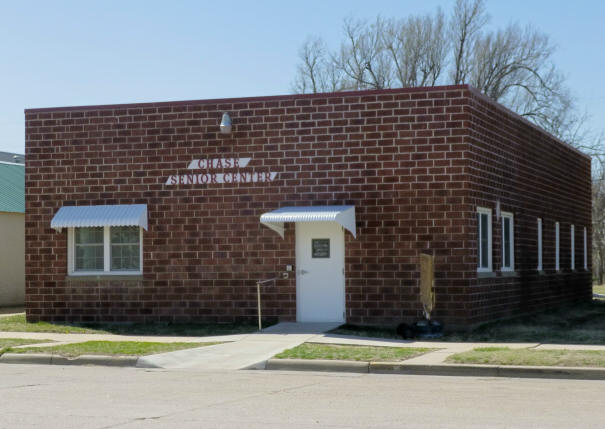 The Chase Senior Center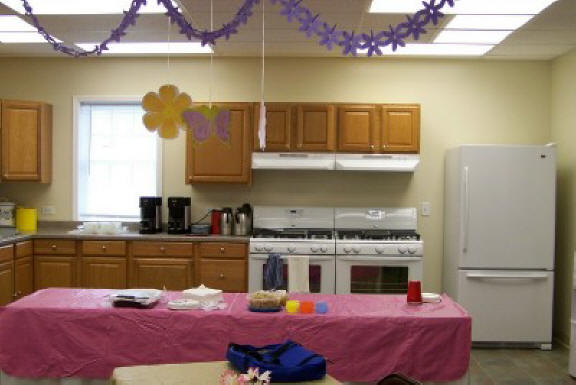 The Chase Senior Center the kitchen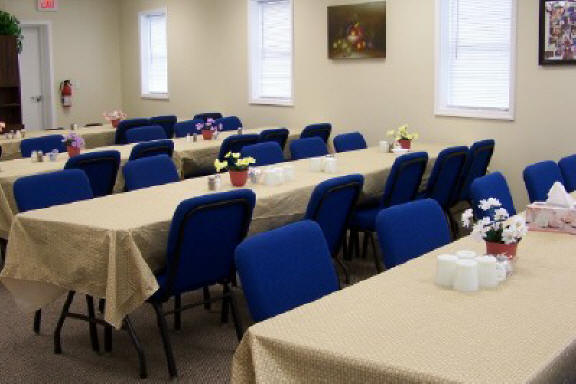 The Chase Senior Center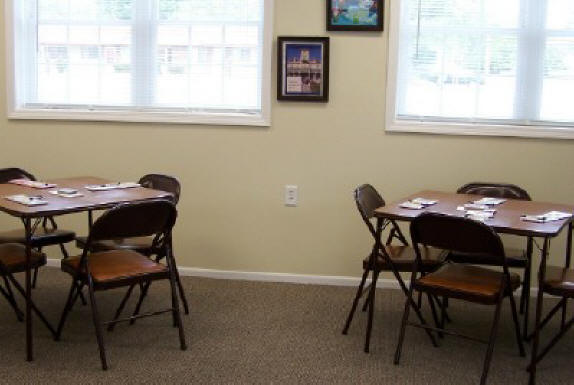 The Chase Senior Center card playing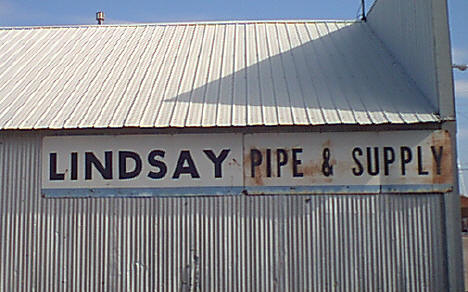 Jim Lindsay is the owner. This is just south of the old Smoker. It is for oil field supplies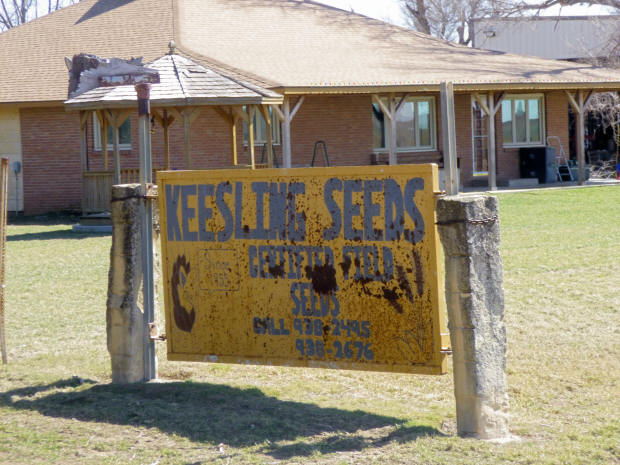 Keesling Seed Farms Inc, Doug Keesling, Class of 1987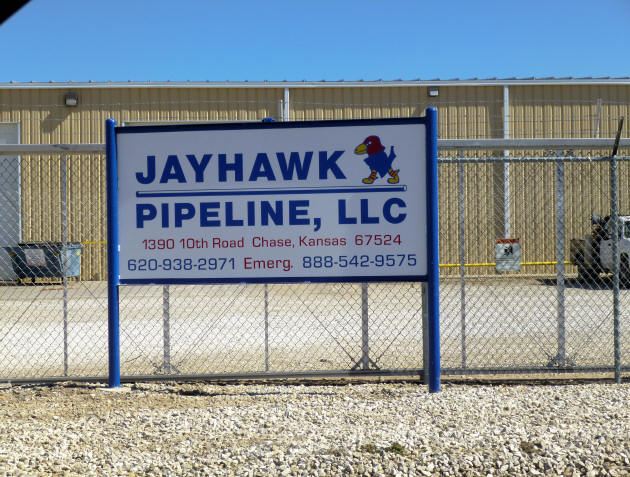 Jayhawk pipeline, LLC
Jayhawk pipeline, LLC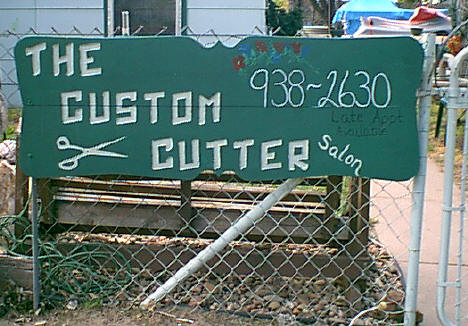 The Custom Cutter Salon. Rhonda Gillespie is the Owner/Operator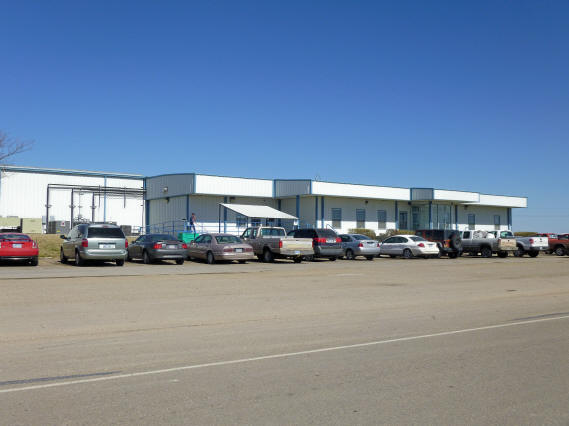 Cal-Maine Egg Plant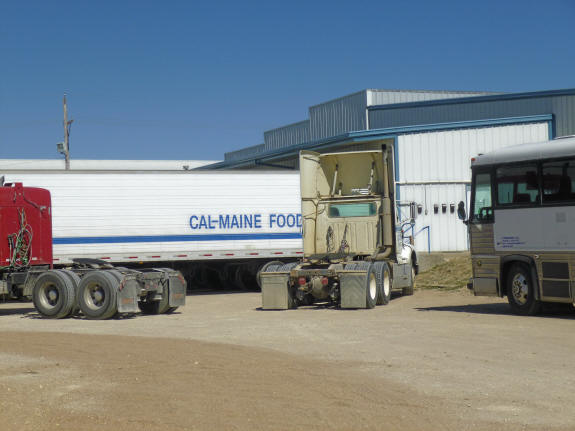 Cal-Maine Egg Plant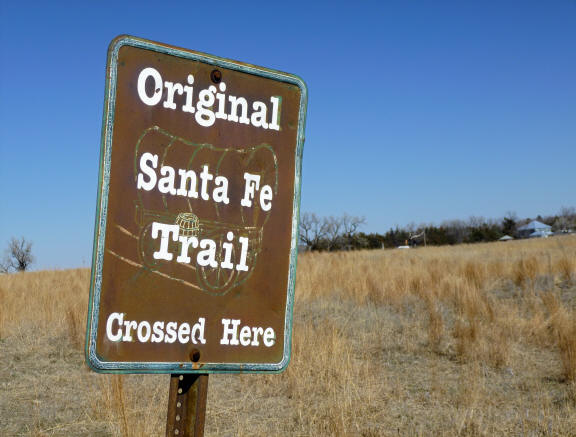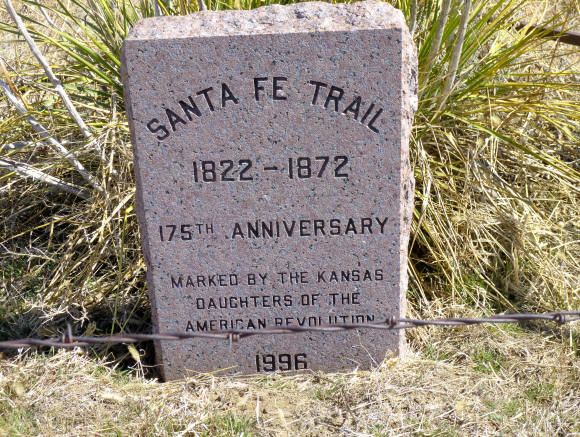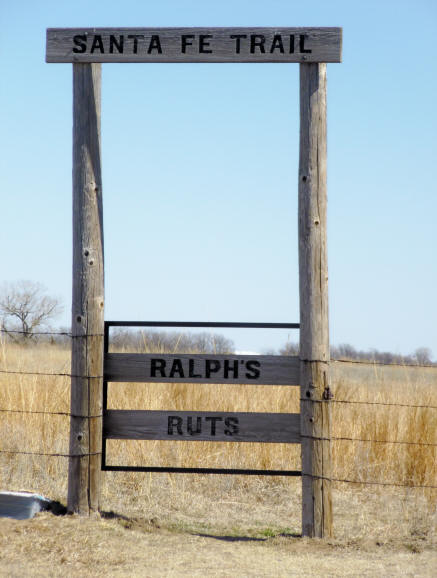 Ralphs Ruts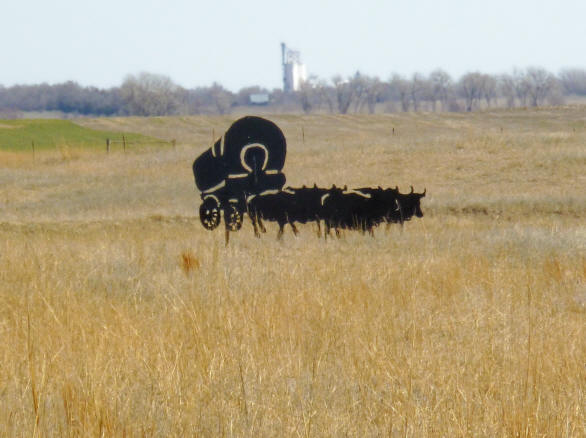 Ralphs Ruts, Chase Elevators in background.
Chase Golf Course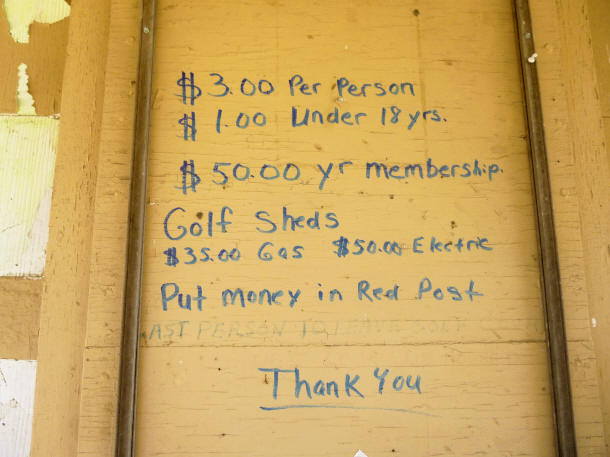 Chase Golf Course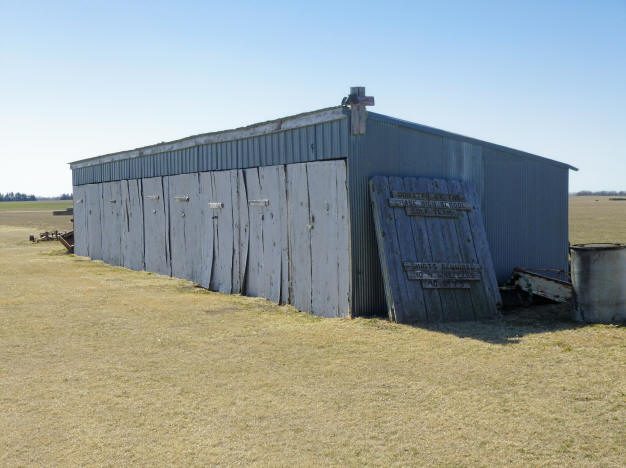 Chase Golf Course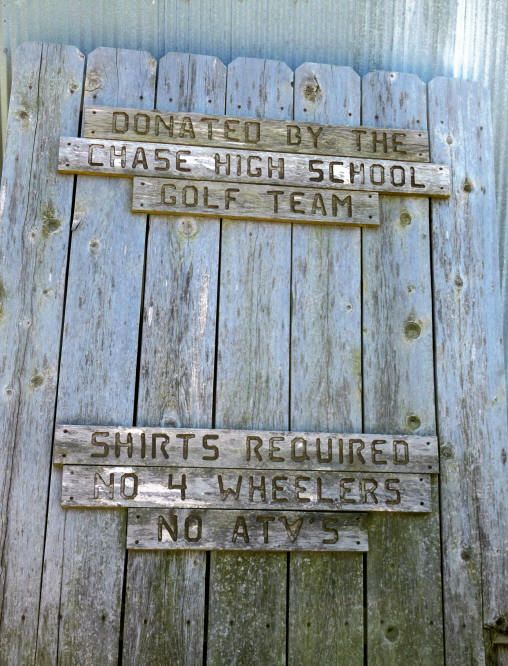 Chase Golf Course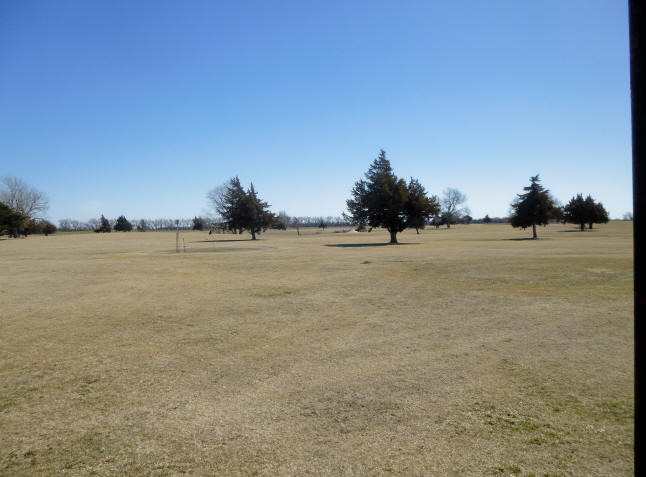 Chase Golf Course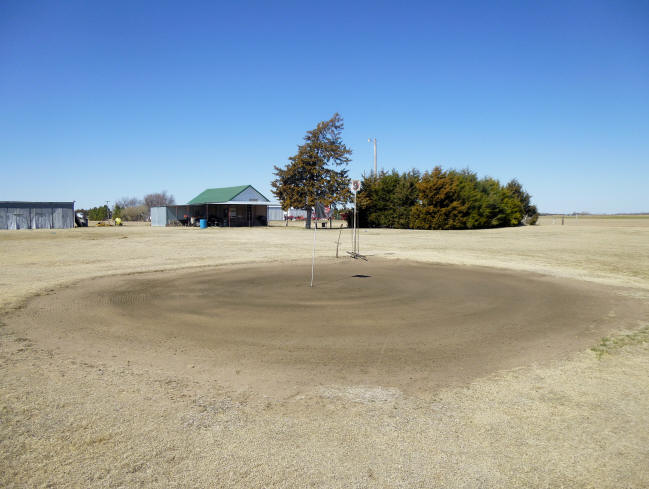 Chase Golf Course, the 9th hole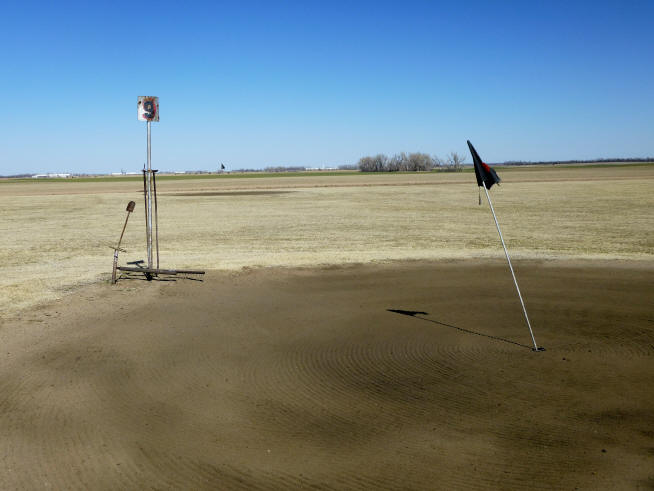 Chase Golf Course, the 9th hole
Not pictured is KCD Enterprises, Kenny Aldridge
If we have inadvertently missed your business, please let Sherry Bliss Cole know and we will get you on here.
Thank you again for your co-operation and support.