<![if !vml]>

<![endif]>

<![if !vml]>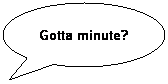 <![endif]>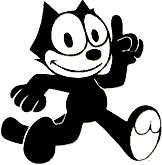 May 01, 2022
Hi Everyone~~
How did we get to May already? I hope it brings the end to these winds we have been having. Playing havoc with my internet and computer use and that makes Sherry unhappy and frustrated. Here is to a better month!
Chase is having their graduation on the 14th at 2. Robin Oberle and I are going to hand out the gifts to the Seniors this year, if you are in the area come on out and help celebrate these young people for their achievements and for them joining the ranks of the alumni.
I have attended three funerals in the last few months and have one upcoming. Two were classmates of mine, that is why it is so important to attend the All School Reunions that we have, time is short and we need to see people that we went to school with while we can. Class reunions are a must too. It is too easy to lose track of classmates that once meant something to us. I know life gets busy but we need to take a breath once in awhile.
Stay happy, stay healthy and above all, show the love and have fun.
Until next time--
Sherry Bliss Cole, Class of 1964





NEXT COMMITTEE MEETING:

July 30, 2022
Applewood Restaurant
South Hutchinson, KS
10:30 AM






Thank you to Shelley White, secretary of the High School for the donation of 6 yearbooks we were in need of for the cabinet in the High School. Four more and I think we will have every yearbook from the year 1941 down that there was a yearbook. We even have 1925 year.
Thank you for the donation of the 1971 yearbook!
We would like to thank Gerald Fiedler and Kay Kopfman Thrall for donating yearbooks at the 2017 All School Reunion. We would like to thank Betty Browning Fulton, Class of 1944 for donating a 1941 yearbook to the alumni.
We thank Rhonda Clayton David for donating her yearbooks to the Association. The ones that were needed will be put in the cabinet at the High School for all to enjoy.
Thank you, Betty Browning Fulton - 1944 for letting us know there were no yearbooks in the years 1942, 1943 & 1944 due to the war.
We are in need of some yearbooks to fill in some empty spaces in our cabinets at the school. These are on display for all to see so if you have an extra one or just want to donate yours to the Alumni we would be grateful. If you want to donate any of the following years, contact Sherry Cole.

1945, 1946, 1951,
1987.
Just a note to that, if you have any of your yearbooks of any year, please don't throw them away, we take them as well. We also have yearbooks on hand to sell if you are needing one. The list of what we have is on the Kats Kraft Shoppe page. Thank you.
FROM PAST UPDATES:
April 01, 2022
Hi Everyone~~
Guess if you are a fool, this is your day? lol. Hope no one has pranked you today or if they did it was all in fun. Cole and I will tease each other from time to time but we don't do the April Fool pranks. Does this mean we are fuddy duddies?
The ones that could make it of the Alumni Committee got together last Saturday, the 26th of March to 1. Pick a date for the 2024 All School Reunion and 2. Stuff the envelopes with the Newsletters for mail out. If all went well Paula Bieberle got them mailed from the Chase Post Office last Monday. We prepared almost 800 for mailing from the years 1936 to 2000. If you fall in the category of 2001 and 2021 you have two options to read it. 1. Give your email address to Tammy Kizzar and she will email it to you or 2. I will post it on the website as soon as I know the mailed ones have arrived. Along that same token Marilyn Dupont will leave some copies at Kats Korner, City Offices and maybe the bank after the mailed out ones have arrived. Hope you find it interesting and informative. We did pick a date for the 2024 All School Reunion and it will be, if all things work out, September 26-29, 2024.
I hope you have seen the flyer for the Chase Fire Department asking for donations to build a new and better fire station for Chase, KS. If you are able to help, please do so and you can send your donation to:
Chase City Hall
507 Main St
Chase, KS 67524
I don't know if the After Prom committee is still needing donations or not but you can check with Dion Hoyt on that. your Alumni Association donated three hoodies for the cause.
Hard to believe the Class of 2022 will be graduating next month May 14 at 2 PM. Robin Brady Oberle will help me hand out the gift from the Alumni to the Seniors.
Stay happy, stay healthy and above all, show the love and have fun.
Until next time--
Sherry Bliss Cole, Class of 1964

Please send your comments, suggestions and contributions to Sherry Bliss Cole at:

elocs@cox.net