<![if !vml]>

<![endif]>

<![if !vml]>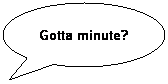 <![endif]>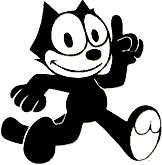 April 01, 2019
Hi Everyone~~
Well no April fools day here, the Alumni Newsletters have gone out on Monday March 25. If you do not receive yours it either came back because we don't have your current address or it never got sent out because we don't have your current address. Please update us on your addresses when you move. If you have never received a newsletter let me know and we will get you one out in the mail.
I had someone order two yearbooks and found when I went to get them one was already gone so did a quick inventory and this is what we have for sure. Sorry for the error.
1948-1 and not too good of shape
1960-2
1968-6
1976-2
1978-7
1979-1
1981-1 Used has some autographs in it
1982-10
1992-1
1993-3
1994-21
1995-6
1996-19
1997-16
1998-16
1999-6
2000-5
2002-2
You would have thought last Saturday was April Fools day with some of us getting snow and cold weather again. We got just a trace of snow and saw flurries and that was enough thank you very much. The cold can go away too, ready for capris, short sleeves and flip flops. Who's with me?
Until next time--
Sherry Bliss Cole, Class of 1964





NEXT COMMITTEE MEETING:




March 16, 2019
9 am
CHS High School
Short business meeting
and then workday for assembly
of the Newsletters.



We would like to thank Gerald Fiedler and Kay Kopfman Thrall for donating yearbooks at the 2017 All School Reunion. We would like to thank Betty Browning Fulton, Class of 1944 for donating a 1941 yearbook to the alumni.
We thank Rhonda Clayton David for donating her yearbooks to the Association. The ones that were needed will be put in the cabinet at the High School for all to enjoy.
Thank you, Betty Browning Fulton - 1944 for letting us know there were no yearbooks in the years 1942, 1943 & 1944 due to the war.
We are in need of some yearbooks to fill in some empty spaces in our cabinets at the school. These are on display for all to see so if you have an extra one or just want to donate yours to the Alumni we would be grateful. If you want to donate any of the following years, contact Sherry Cole.

1945, 1946, 1951, 1953, 1969, 1970, 1971, 1983, 1984,
1987.
Just a note to that, if you have any of your yearbooks of any year, please don't throw them away, we take them as well. We also have yearbooks on hand to sell if you are needing one. The list of what we have is on the Kats Kraft Shoppe page. Thank you.
FROM PAST UPDATES:
March 01, 2019
Hi Everyone~~
Just got back from a Vegas trip with Cole and 4 other friends, as always had a great time even tho no one came home a big winner. The weather out there was sweatshirt for me and in the mornings a jacket so was a rude awakening to get back home. And this week end sounds terrible but maybe it will miss Hutch like it did last week end. Chase really caught it I heard tho. Anyone else ready for flip flops and shorts weather?
Finishing up on getting the newsletter ready to be sent to the printers and the 16th the committee will have a work day to stuff the envelopes and sister Paula Bliss Bieberle will get them mailed out for us. We mail them right from the Chase post office so they will get credit for them. We will mail out around 1060 and hopefully have no returns for lack of current address. Do we have your current address? If you have never received one please let me know with your current address and we will get one sent out pronto.
Here we are into March already and graduation right around the corner. Seniors hope it hasn't gone by too fast for you to enjoy your last year at good ole CHS. I know you are probably excited now at the prospect of "getting" out of school but trust me those last few days are going to suddenly hit you and you will get a little weepy maybe. Again this year I and another alumni will pass out our gifts to you when you come down off the stage. At that point you have joined our ranks and are now alumni. lol
Until next time--
Sherry Bliss Cole, Class of 1964

Please send your comments, suggestions and contributions to Sherry Bliss Cole at:

elocs@cox.net