<![if !vml]>

<![endif]>

<![if !vml]>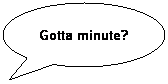 <![endif]>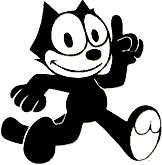 June 01, 2021
Hi Everyone~~
Do you realize we are 135 days away from our 2021 All School Reunion? I hope you have your room reservations made if you need one and your registration sent in. As far as I can tell now all is still on the books except the BBQ before the homecoming game and we will know for sure this August for that. Keep an eye on our 2021 Bulletin page for updates and who is attending so far.
Graduation for the 2021 Seniors went off without a hitch. What a great group of young adults. Sister Paula and I got the gifts distributed to them as they come down the stairs from getting their diplomas. Welcome all to the ranks of CHS Alumni. How many of you can remember walking up, across and down those same stairs when you graduated?
When I update the website lately it have decided to show me who is still boss of this internet thing so bear with me as I muddle through this process. lol
I hope you had a good Memorial Day with loved ones and friends. Ours was pretty soggy as it drizzled rain all day long. Remembering all the Soldiers who didn't make it back and thanking them and their families for their service.
Until next time--
Sherry Bliss Cole, Class of 1964





NEXT COMMITTEE MEETING:

August 28, 2021
Applewood Restaurant
South Hutchinson, KS






Thank you to Shelley White, secretary of the High School for the donation of 6 yearbooks we were in need of for the cabinet in the High School. Four more and I think we will have every yearbook from the year 1941 down that there was a yearbook. We even have 1925 year.
Thank you for the donation of the 1971 yearbook!
We would like to thank Gerald Fiedler and Kay Kopfman Thrall for donating yearbooks at the 2017 All School Reunion. We would like to thank Betty Browning Fulton, Class of 1944 for donating a 1941 yearbook to the alumni.
We thank Rhonda Clayton David for donating her yearbooks to the Association. The ones that were needed will be put in the cabinet at the High School for all to enjoy.
Thank you, Betty Browning Fulton - 1944 for letting us know there were no yearbooks in the years 1942, 1943 & 1944 due to the war.
We are in need of some yearbooks to fill in some empty spaces in our cabinets at the school. These are on display for all to see so if you have an extra one or just want to donate yours to the Alumni we would be grateful. If you want to donate any of the following years, contact Sherry Cole.

1945, 1946, 1951,
1987.
Just a note to that, if you have any of your yearbooks of any year, please don't throw them away, we take them as well. We also have yearbooks on hand to sell if you are needing one. The list of what we have is on the Kats Kraft Shoppe page. Thank you.
FROM PAST UPDATES:
May 10, 2021
Hi Everyone~~
I owe all of you a huge apology for not updating this page before now. No excuses except maybe a Senior Moment?
They have lifted the group count and relaxing the mask mandatory among more businesses and places opening up so we are praying that in October our All School Reunion can go off as planned with everything we have come to expect and love. We, your committee, are charging ahead with all plans until we can't and we get told other wise. lol I have checked with the DJ and all is still good there, no changes from the Covid stuff so that is good. The hotel is still good and as far as I know now the American Legion is still a go. The BBQ we are having to wait until about August to see if the school can have us again. So again I can't stress enough with this Covid Craziness to keep a close eye on our facebook page and the website for any changes in the 2021 All School Reunion or cancellations. We can't afford the expense of sending out Newsletters again.
Graduation for the Seniors of 2021 is fast approaching. Sister Paula Bieberle, Class of 1961 and I will hand out the gifts to the Seniors this year. I have not heard for sure but will find out if it will be back at Chase High or in Lyons again. And how many can attend.
One more thing, the last time I updated the website for some reason only the Internet Gods know, the Email and Addresses page would not update no matter how many times I tried it. Everything else did. We have new email addresses for Jim Robinson, Class of 1959 and Forrest Crawford, Class of 1945. Hopefully it will update this time.
Until next time--
Sherry Bliss Cole, Class of 1964

Please send your comments, suggestions and contributions to Sherry Bliss Cole at:

elocs@cox.net