<![if !vml]>

<![endif]>

<![if !vml]>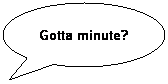 <![endif]>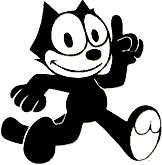 June 09, 2019
Hi Everyone~~
Since my last update on returned Alumni Newsletters we only have had two come in so each year you are getting better about letting us know when you move and forward us your new address. 84 is still way to many to have come back at todays postage rate but better than a few years ago. facebook is a great tool for me to get these updated addresses besides email so keep letting us know.
Chase graduation has come and gone, due to health issues Curt Gillespie was not able to help hand out the gifts to the graduates this year but thanks to Marilyn Dupont for stepping up in a pinch. Prayers to Curt for a continued recovery. Kind of surreal watching these young people walk across the same stage I did 55 years ago. But as we all know time marches on and waits for no one. We wish these graduates the very best and hope they remember their Chase Kat Roots. You can check out the graduation photos on the News from Chaseamerica page and then click on Graduation.
Hold up your hand if you are unfortunate enough to have had all the rain and flooding in Kansas. Sure has been a weird year for weather all across the state and surrounding states. We can pray it evens out somewhat the next monty or so.
Until next time--
Sherry Bliss Cole, Class of 1964





NEXT COMMITTEE MEETING:




To be announced


Thank you for the donation of the 1971 yearbook!
We would like to thank Gerald Fiedler and Kay Kopfman Thrall for donating yearbooks at the 2017 All School Reunion. We would like to thank Betty Browning Fulton, Class of 1944 for donating a 1941 yearbook to the alumni.
We thank Rhonda Clayton David for donating her yearbooks to the Association. The ones that were needed will be put in the cabinet at the High School for all to enjoy.
Thank you, Betty Browning Fulton - 1944 for letting us know there were no yearbooks in the years 1942, 1943 & 1944 due to the war.
We are in need of some yearbooks to fill in some empty spaces in our cabinets at the school. These are on display for all to see so if you have an extra one or just want to donate yours to the Alumni we would be grateful. If you want to donate any of the following years, contact Sherry Cole.

1945, 1946, 1951, 1953, 1969, 1970, 1983, 1984,
1987.
Just a note to that, if you have any of your yearbooks of any year, please don't throw them away, we take them as well. We also have yearbooks on hand to sell if you are needing one. The list of what we have is on the Kats Kraft Shoppe page. Thank you.
FROM PAST UPDATES:
May 01, 2019
Hi Everyone~~
As of to date we have had 82 returned Alumni Newsletters. Sister Paula Bliss Bieberle and I met in Chase a week ago and Jimmy at Kats Korner was kind enough to let us work there and out of those we were able to resend 63 of them. Those having forwarding addresses and a little help from Denice Sledd. I brought home 19 without forwarding addresses and via facebook was able to find 18 of them and sent them messages that their newsletters had been returned and if they would like to have them to give me their current addresses. Out of those 18 I have resent 12. The rest will go on the Where are you list? on the website. It is always good to go back home to Chase as you never know who you will run into while there. Of course these days the Bank, Post Office, City Office and Kats Korner are the obvious places to do so. After our work was done we enjoyed some yummy lunch from Kats Korner. Then on to Lyons to do a little shopping. lol. I can remember when you could do a little shopping in Chase, Barriers, The Drugstore, Duponts Cafe, and of course The Smoker. Years before me there was plenty more I am told. We had a newspaper, barber shop, liquor store, bowling alley, movie theater, regular grocery stores. Ah days gone by.
We have graduation coming up soon, if you are in the area I hope you can attend and wish our soon to be newest alumni well wishes. Again the Alumni Association will hand out gifts to our graduates. We also are going to lose Superintendent and HS Principal Glenna Grinstead. She has taken a position in her ole hometown so we wish her luck and also wish luck to the new Superintendant Jim Johnson and Principal Kylee McDonald. Make them feel welcome.
Don't know how many of you have heard the news of the tragedy that came to our area and touched some of our alumni. Without going into detail I just want to ask prayers for the Officers that were shot and for the Madden family. So sad all the way around.
Until next time--
Sherry Bliss Cole, Class of 1964

Please send your comments, suggestions and contributions to Sherry Bliss Cole at:

elocs@cox.net