<![if !vml]>

<![endif]>

<![if !vml]>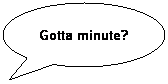 <![endif]>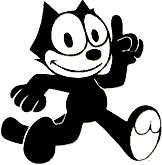 November 2, 2018
Hi Everyone~~
My group trip to Vegas has come and gone. There were 6 of us this year and altho we didn't come home rich we did have a good time. Guess that is the main thing, right?
Hope your Halloween was safe and fun. I so enjoyed seeing all the costumes on facebook. We had our usual 1 trick or treater this year. The Grandkids are all grown and do their own thing and no kids in the neighborhood to speak of, we live on Hendricks which is a busy street and no sidewalks so kind of limited. Our one boy was a nephew of the neighbors so glad to have him. He gets something special of course. haha.
Our alumni meeting we had was a good one with many things discussed. We for a change ate afterward at Dutch Kitchens and was it ever good. Think everyone went home satisfied. Our new secretary Tammy Kizzar unfortunately for us but happy for her was attending her daughters wedding and could not attend her first meeting. Looking forward to seeing her at the next one which will be when we put the March newsletter together. Yes, it is time to think about that again. Let me know if you have a different home address from last March so I can update our files. .
Until next time--
Sherry Bliss Cole, Class of 1964





NEXT COMMITTEE MEETING:




To be announced



We would like to thank Gerald Fiedler and Kay Kopfman Thrall for donating yearbooks at the 2017 All School Reunion. We would like to thank Betty Browning Fulton, Class of 1944 for donating a 1941 yearbook to the alumni.
We thank Rhonda Clayton David for donating her yearbooks to the Association. The ones that were needed will be put in the cabinet at the High School for all to enjoy.
Thank you, Betty Browning Fulton - 1944 for letting us know there were no yearbooks in the years 1942, 1943 & 1944 due to the war.
We are in need of some yearbooks to fill in some empty spaces in our cabinets at the school. These are on display for all to see so if you have an extra one or just want to donate yours to the Alumni we would be grateful. If you want to donate any of the following years, contact Sherry Cole.

1945, 1946, 1951, 1953, 1969, 1970, 1971, 1983, 1984,
1987.
Just a note to that, if you have any of your yearbooks of any year, please don't throw them away, we take them as well. We also have yearbooks on hand to sell if you are needing one. The list of what we have is on the Kats Kraft Shoppe page. Thank you.
FROM PAST UPDATES:
October 16, 2018
Hi Everyone~~
Sorry I am a little late in updating this News and Notes page. I just got back from a 9 day trip to Biloxi, New Orleans area Sunday. Went with my friend Iris via the Elmdale Senior Center trip. Was alot of fun and the bus was not full so we got to spread out and you know what I liked best about the bus? Every two to two and a half hours they took a restroom break. Anyone that knows me knows that was a definite plus. Nice group of folks that went with us and the weather gave us a break going and coming home. Missed hurricane Michael, missed the tornados in Texas coming home and arrived home before the snow Sunday night. Altho we did encounter rain going and coming. All in all it was good and the bus driver was fantastic. Didn't kick any of us off the bus. LOL
Not too much other Chase news that I am aware of other than what I posted out of the Lyons News. We have our alumni meeting this Saturday so will see what the group brings to the table.
Hope you are liking the weather we are getting or just tolerating it like me. Never know what to wear anymore-------
Until next time--
Sherry Bliss Cole, Class of 1964

Please send your comments, suggestions and contributions to Sherry Bliss Cole at:

elocs@cox.net