<![if !vml]>

<![endif]>

<![if !vml]>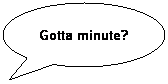 <![endif]>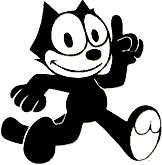 Update on the Memorial for Mrs Doris Kennedy. After the memorial Howard and maybe Sheryl will be at the Longshot around 2:30 to visit with whoever can show up for about an hour and a half or so. Hope to see you there.
May 02, 2017
Hi Everyone~~
I want to start off with this announcement~~
Sheryl Kennedy Lind called Janet Patton Mathews to apprise her that the internment for her mother (Doris Kennedy) will be Saturday, May 13 at 2:00 pm in Springdale Cemetery. Chase, KS. Anyone who would like to attend is welcome. Sheryl commented that Howard would be there and a couple of other relatives.
Chase Graduation is Saturday May 13 at 2 pm in the CHS gym. If you are in the area please come out and support these Seniors transition from High school students to Alumni. Jim Meyeres, Class of 1967 and I will hand out the gifts from the alumni to the Seniors. For me it has been 53 years since I walked across that very stage. How long has it been for you?
We are up to 41 registrations for the 2017 All School Reunion. Be the first to sign up from your Class. Right now Class of 1961 is leading in registrations. Can I urge all of you Class Representatives to get your registrations in, show the rest of your class that you will be there. We have several monumental class reunions this year. I hope if one of them is your class that preparations are underway to take advantage of a week end full of fun.
Hope you were not one that was caught by the winter storms or boomies last week end. We here in Hutchinson lucked out with just rain and cool weather.
Until next time--
Sherry Bliss Cole, Class of 1964





NEXT COMMITTEE MEETING:




May 20, 2017
10:30 am
Delos V Smith Senior Center
101 W 1st
Hutchinson, KS


We would like to thank Betty Browning Fulton, Class of 1944 for donating a 1941 yearbook to the alumni.
We thank Rhonda Clayton David for donating her yearbooks to the Association. The ones that were needed will be put in the cabinet at the High School for all to enjoy.
Thank you, Betty Browning Fulton - 1944 for letting us know there were no yearbooks in the years 1942, 1943 & 1944 due to the war.
We are in need of some yearbooks to fill in some empty spaces in our cabinets at the school. These are on display for all to see so if you have an extra one or just want to donate yours to the Alumni we would be grateful. If you want to donate any of the following years, contact Sherry Cole.

1945, 1946, 1951, 1953, 1954, 1956, 1957, 1969, 1970, 1971, 1983, 1984,
1987.
Just a note to that, if you have any of your yearbooks of any year, please don't throw them away, we take them as well. We also have yearbooks on hand to sell if you are needing one. The list of what we have is on the Kats Kraft Shoppe page. Thank you.
FROM PAST UPDATES:
April 07, 2017
Hi Everyone~~
Happy Spring, everyone in our neck of the woods is sure happy to see the sun shine for a few days. Seems we go from one extreme to the next, first with the drought and the fires around Kansas (Hutchinson included) and then all the rain with flooding. It is good to see things greening up outside.
I am excited to report that we have 30 registration in so far for the 2017 All School Reunion. Check out the 2017 Bulletin Board page to check out who is coming so far, if you have not sent yours in yet and no one from your class has, be the first one to get your name in. You never know who you might inspire to attend when they see your name. One of the things I have always loved about the All School is seeing other schoolmates that you were close to that were not in your class. Class reunions are great but with Chase being such a small school we were friends with everybody and it is good to see them as well all in the same place. We have another class reserving a hospitality room for all three days so that is going to be a ball! If you would like to reserve one for your class or you can combine classes like my sister Paula and I do just contact me and we will make it happen. Also remember that before Sept 1 you get a bargain on your registration packet, after Sept 1 it will cost you more. You pick up your packet when you register at the reunion and also at that time enter your name in the banquet door prize pool. Included in your packet is the price of the banquet of course, entrance into the homecoming game, packet goodie, and the dance. Pay for your own events and payable at the door are the burger night and the BBQ before the Homecoming game. I hope you are getting as excited as I and your committee are.
Until next time--
Sherry Bliss Cole, Class of 1964

Please send your comments, suggestions and contributions to Sherry Bliss Cole at:

elocs@cox.net