<![if !vml]>

<![endif]>

<![if !vml]>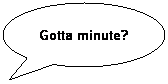 <![endif]>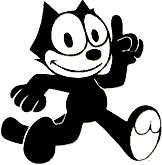 October 01, 2022
Hi Everyone~~
I jumped the gun a little posting this but know you will forgive me lol (the date is still Sept 30)
On our minds the last few days are our Florida alumni, friends and family. Prayers go out to them and all of Florida affected.
Don't know about the rest of you but this ole gal is ready for fall and cooler weather. Having had AC problems during the hot, hot, hot time, cool is going to be refreshing. Hope you have survived all the 3 digit days.
Chase Homecoming is tomorrow night, Good Luck to the Chase Kats!! Chase did some extra things for Homecoming this year and I hope it all continues. Gotta keep these students pride and enthusiasm up and going for CHS. I posted some photos on the News from chaseamerica page so check them out.
Stay happy, stay healthy and above all, show the love and have fun.
Until next time--
Sherry Bliss Cole, Class of 1964





NEXT COMMITTEE MEETING:

November 05, 2022
Chase High School
10:30 AM






Thank you to Shelley White, secretary of the High School for the donation of 6 yearbooks we were in need of for the cabinet in the High School. Four more and I think we will have every yearbook from the year 1941 down that there was a yearbook. We even have 1925 year.
Thank you for the donation of the 1971 yearbook!
We would like to thank Gerald Fiedler and Kay Kopfman Thrall for donating yearbooks at the 2017 All School Reunion. We would like to thank Betty Browning Fulton, Class of 1944 for donating a 1941 yearbook to the alumni.
We thank Rhonda Clayton David for donating her yearbooks to the Association. The ones that were needed will be put in the cabinet at the High School for all to enjoy.
Thank you, Betty Browning Fulton - 1944 for letting us know there were no yearbooks in the years 1942, 1943 & 1944 due to the war.
We are in need of some yearbooks to fill in some empty spaces in our cabinets at the school. These are on display for all to see so if you have an extra one or just want to donate yours to the Alumni we would be grateful. If you want to donate any of the following years, contact Sherry Cole.

1945, 1946, 1951..
Just a note to that, if you have any of your yearbooks of any year, please don't throw them away, we take them as well. We also have yearbooks on hand to sell if you are needing one. The list of what we have is on the Kats Kraft Shoppe page. Thank you.
FROM PAST UPDATES:
September 02, 2022
Hi Everyone~~
By now school is up and running and hopefully going smoothly.
I got back with Shawn at Fairfield Hotel and he is going to draw up a contract for me to sigh so that will be our host hotel again for 2024. And we get the meeting room to use as hospitality, registration and whatever we want to use it for. lol. We also checked with the American Legion and they have us on the calendar. Since 2024 is going to be the 100th anniversary of CHS we are planning something special for our gift give away with your registration packet and also to sell.
The Kansas State Fair is coming September 9th. Hope to run into some of you on Sunday the 11th as my friend and I will be there. Got to get my yearly chicken and noodles. lol
Stay happy, stay healthy and above all, show the love and have fun.
Until next time--
Sherry Bliss Cole, Class of 1964

Please send your comments, suggestions and contributions to Sherry Bliss Cole at:

elocs@cox.net