<![if !vml]>

<![endif]>

<![if !vml]>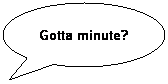 <![endif]>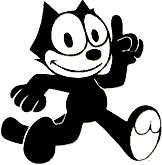 Feb 1, 2018
Hi Everyone~~
I don't think mother nature can make up her mind anymore about cold or warm. Altho I love running errands in just a sweatshirt, we do need some freezes to get rid of germs and definitely need some moisture. So far (knock on wood) Cole and I have avoided the flu and hope you can say the same. Nasty stuff from what they say.
We have our workday to put together the annual Alumni Newsletter this month so plz if you have moved since last March let me know so I can get your current address. Not only will you get your newsletter sooner, we save on stamps by not having to resend so many. As it is we send out around 1125 and get 100 or so back each year. Some of them have a forwarding address on them but some do not and so those people get lost in the cracks if I can't find them on facebook or through a relative. So plz try to keep us current, we care about you.
Seems like this new year so far has not been kind to us in as far as losing so many friends, relatives, alumni and so forth. Never easy and I hope it gets better from here.
Tax season is also among us, bad part about Christmas and New Years is that tax season is right behind them snickering. We don't have ours done yet but will as soon as all the W2s and everything we need gets here.
Until next time--
Sherry Bliss Cole, Class of 1964





NEXT COMMITTEE MEETING:




Brief meeting and workday for March 2018 Newsletter

February 24, 2018 @ 9:00am
Chase High School
Chase, KS


We would like to thank Gerald Fiedler and Kay Kopfman Thrall for donating yearbooks at the 2017 All School Reunion. We would like to thank Betty Browning Fulton, Class of 1944 for donating a 1941 yearbook to the alumni.
We thank Rhonda Clayton David for donating her yearbooks to the Association. The ones that were needed will be put in the cabinet at the High School for all to enjoy.
Thank you, Betty Browning Fulton - 1944 for letting us know there were no yearbooks in the years 1942, 1943 & 1944 due to the war.
We are in need of some yearbooks to fill in some empty spaces in our cabinets at the school. These are on display for all to see so if you have an extra one or just want to donate yours to the Alumni we would be grateful. If you want to donate any of the following years, contact Sherry Cole.

1945, 1946, 1951, 1953, 1969, 1970, 1971, 1983, 1984,
1987.
Just a note to that, if you have any of your yearbooks of any year, please don't throw them away, we take them as well. We also have yearbooks on hand to sell if you are needing one. The list of what we have is on the Kats Kraft Shoppe page. Thank you.
FROM PAST UPDATES:
January 1, 2018
Hi Everyone~~
Happy New Year and hope you had a safe fun entrance into 2018. Ours was spent quietly at home out of that bitter cold. I am excited to see what 2018 brings. We had a great family Christmas and hope that you did too. Special that our Marine Grandson Brock got to come home for Christmas. Lots of hugs for sure. :)
Again I want to remind you that we are going to be sending out our annual Alumni Newsletters in March so if you have moved since last March please make sure I have your current address so you can receive yours and we don't get a lot of returns like last year. Waste of time and money on stamps that could be used elsewhere. Thank you!
And on that note I would like to ask any of you if you know a Chase Kat that is currently serving in the military. We like to honor them by listing them on the website and also in our newsletter. We want their name of course, what year they graduated, what branch of the service they are in, where they are serving and their parents names.
Also for the newsletter I would like to know of any special year class reunions that you had last year whether at the All School Reunion or at another time. Just a brief paragraph of what you did and who all attended. Email me the details plz. And if you have an upcoming Class reunion this year let me know and I will post that as well in the newsletter.
Stay warm, it is so cold, I for one am ready for spring!!!
Until next time--
Sherry Bliss Cole, Class of 1964

Please send your comments, suggestions and contributions to Sherry Bliss Cole at:

elocs@cox.net