<![if !vml]>

<![endif]>

<![if !vml]>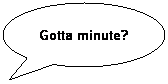 <![endif]>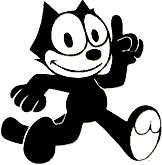 August 01, 2022
Hi Everyone~~
Here we are into August and the hustle and bustle of getting the kiddos new school clothes, school supplies and attitudes for going into new grades and meeting new teachers. Good luck to all you students (and parents) for a successful school year.
Your alumni committee met last Saturday, July 30 to discuss the 2024 All School Reunion and just have fellowship over a meal. We started out with a short meeting as we had a few things to talk about. I had checked out another hotel to compare with the one we had in 2021 and it was considerable higher than what we would like. I then checked back in with Shawn at The Fairfield and he was very accommodating in giving us everything the same except he had to raise the room prices $10.00. Only hitch was another company had already spoken for the date we chose last March. Shawn was very nice in contacting them to see if they would want to change but they did not. We could however have the next week end which was Oct 3-6, 2024. After motions were made, voted on and passed our new 2024 date is Oct 3-6, 2024. We also voted on keeping the banquet at the American Legion again so Gene Haas, Roberta Allen and I will go talk to them as soon as we can.
I hope you are beating the heat best you can as we go from July into August and so hot. AC's are struggling to keep up.
Stay happy, stay healthy and above all, show the love and have fun.
Until next time--
Sherry Bliss Cole, Class of 1964





NEXT COMMITTEE MEETING:

November 05, 2022
Chase High School
10:30 AM






Thank you to Shelley White, secretary of the High School for the donation of 6 yearbooks we were in need of for the cabinet in the High School. Four more and I think we will have every yearbook from the year 1941 down that there was a yearbook. We even have 1925 year.
Thank you for the donation of the 1971 yearbook!
We would like to thank Gerald Fiedler and Kay Kopfman Thrall for donating yearbooks at the 2017 All School Reunion. We would like to thank Betty Browning Fulton, Class of 1944 for donating a 1941 yearbook to the alumni.
We thank Rhonda Clayton David for donating her yearbooks to the Association. The ones that were needed will be put in the cabinet at the High School for all to enjoy.
Thank you, Betty Browning Fulton - 1944 for letting us know there were no yearbooks in the years 1942, 1943 & 1944 due to the war.
We are in need of some yearbooks to fill in some empty spaces in our cabinets at the school. These are on display for all to see so if you have an extra one or just want to donate yours to the Alumni we would be grateful. If you want to donate any of the following years, contact Sherry Cole.

1945, 1946, 1951,
1987.
Just a note to that, if you have any of your yearbooks of any year, please don't throw them away, we take them as well. We also have yearbooks on hand to sell if you are needing one. The list of what we have is on the Kats Kraft Shoppe page. Thank you.
FROM PAST UPDATES:
July 01, 2022
Hi Everyone~~
The 4th of July is this coming Monday. Hope you all have a safe and fun day/week end with friends and family. Even with all that is going on, this is still the best country to live in.
Paula Bieberle and I made a Chase run few weeks ago to update the Memorial Plaque that hangs in the high school with bars that have been donated. Also did inventory of the hoodies and things we have available in Kats Korner. Always good to go back home and see the town and run into people that we know.
Things are kind of slow news wise with school being out for the summer but that will pick up in the next few weeks.
Your alumni committee will meet the 30th of this month to catch up with each other and discuss the 2024 All School Reunion. We started after the 2021 reunion and work on making things happen for the 2024 one.
Stay happy, stay healthy and above all, show the love and have fun.
Until next time--
Sherry Bliss Cole, Class of 1964

Please send your comments, suggestions and contributions to Sherry Bliss Cole at:

elocs@cox.net