<![if !vml]>

<![endif]>

<![if !vml]>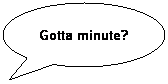 <![endif]>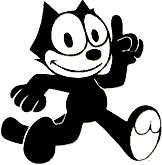 July 2, 2018
Hi Everyone~~
Things are still going slow during these summer months but will pick up in August. Thankful our AC is still working on these hot summer days. Allergies have not taken a vacation sad to say. Hope in your summer travels you are having fun and seeing family.
I have not been to Chaseamerica in too long so don't know how things are going with the Kats Korner or the Longshot. Will have to take a road trip and see what is going on. LIke everyone else this summer has been chuck full of reunions and things to do. About all I can say is stay cool and hydrated!
Until next time--
Sherry Bliss Cole, Class of 1964





NEXT COMMITTEE MEETING:




October 13, 2018 @ 10:30am
DVS Senior Center
Hutchinson, KS


We would like to thank Gerald Fiedler and Kay Kopfman Thrall for donating yearbooks at the 2017 All School Reunion. We would like to thank Betty Browning Fulton, Class of 1944 for donating a 1941 yearbook to the alumni.
We thank Rhonda Clayton David for donating her yearbooks to the Association. The ones that were needed will be put in the cabinet at the High School for all to enjoy.
Thank you, Betty Browning Fulton - 1944 for letting us know there were no yearbooks in the years 1942, 1943 & 1944 due to the war.
We are in need of some yearbooks to fill in some empty spaces in our cabinets at the school. These are on display for all to see so if you have an extra one or just want to donate yours to the Alumni we would be grateful. If you want to donate any of the following years, contact Sherry Cole.

1945, 1946, 1951, 1953, 1969, 1970, 1971, 1983, 1984,
1987.
Just a note to that, if you have any of your yearbooks of any year, please don't throw them away, we take them as well. We also have yearbooks on hand to sell if you are needing one. The list of what we have is on the Kats Kraft Shoppe page. Thank you.
FROM PAST UPDATES:
June 8, 2018
Hi Everyone~~
Seems like we didn't get a spring this year with temps jumping into the 90's several days. Sure could use some rain. Hope your AC works good and you are staying cool.
Graduation went well with Howard Link handing our new alumni their gifts from the CHS Alumni Association with a little assist from yours truly. He did a great job and actually got to hand his granddaughter her gift, that was special. Welcome to the ranks of the alumni all you graduated Seniors! Remember your roots no matter where you go. Once a Chase Kat, always a Chase Kat.
Not much to report as we go into summer months but sure things will pick up in August when school is back in session.
Until next time--
Sherry Bliss Cole, Class of 1964

Please send your comments, suggestions and contributions to Sherry Bliss Cole at:

elocs@cox.net