<![if !vml]>

<![endif]>

<![if !vml]>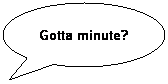 <![endif]>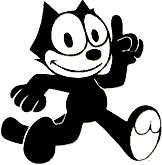 Don't forget Homecoming this Friday, Sept 21st against Stafford. If you are in the area come on out and support your Chase Kats!!
September 03, 2018
Hi Everyone~~
Well here we go flipping another page on the ole calendar. Here we are into Sept with the Kansas State Fair looming over us. Hard to believe it starts this Friday. School is in session already, as I told you last update I had gone to Chase. I forgot to mention that the Principal Mr. Hampton got an offer he could not refuse and took another position. We wish him well and thank him for his time in Chase and all the good things that he accomplished. Glenna Grinstead will fill that position along with her Superintendent duties. She was the previous Principal before Mr Hampton so glad to have her back and look forward to working with her in both capacities. We lost Karen Starr as secretary in the high school to retirement but she is being replaced by Shelly Brady White so I am excited to be working with her. We wish her well in her new position and Karen good wishes as well in her retirement. She did tell me she will be in and out so will get to still see her occasionally.
Hope Chaseamerica is back in the groove of having Kats Korner back. I know I am happy about it and most of who I have talked to is happy too. Please shop there as much as you can to keep it open and remember they stock some of our Chase Kat items for you to purchase. Football season is here so am sure you will need sweatshirts and hoodies to keep you warm. We also still have tees and other items.
I am still getting used to only getting the Lyons News on Friday and not liking it. So if you have any news of births, weddings, anniversaries and such pertaining to Chase, plz let me know.
Until next time--
Sherry Bliss Cole, Class of 1964





NEXT COMMITTEE MEETING:




October 20, 2018 @ 10:30am
DVS Senior Center
Hutchinson, KS


We would like to thank Gerald Fiedler and Kay Kopfman Thrall for donating yearbooks at the 2017 All School Reunion. We would like to thank Betty Browning Fulton, Class of 1944 for donating a 1941 yearbook to the alumni.
We thank Rhonda Clayton David for donating her yearbooks to the Association. The ones that were needed will be put in the cabinet at the High School for all to enjoy.
Thank you, Betty Browning Fulton - 1944 for letting us know there were no yearbooks in the years 1942, 1943 & 1944 due to the war.
We are in need of some yearbooks to fill in some empty spaces in our cabinets at the school. These are on display for all to see so if you have an extra one or just want to donate yours to the Alumni we would be grateful. If you want to donate any of the following years, contact Sherry Cole.

1945, 1946, 1951, 1953, 1969, 1970, 1971, 1983, 1984,
1987.
Just a note to that, if you have any of your yearbooks of any year, please don't throw them away, we take them as well. We also have yearbooks on hand to sell if you are needing one. The list of what we have is on the Kats Kraft Shoppe page. Thank you.
FROM PAST UPDATES:
August 17, 2018
Hi Everyone~~
Big news for today is that several months ago our secretary Vickie Neal Wilkerson had to step down from her position as secretary due to personal reasons but she and Allen are still going to be on the committee to help out when they can. Vickie has done such an amazing job taking over for Mary Taylor Johnson few years back and we thank her for taking that position. Today I went to Chaseamerica in hopes of talking Tammy Kizzar, wife of Tom, into taking over the secretary job and with a minimum of questions she said yes! I am so pumped and excited to have her join the team. Now if we can talk Tom into joining us. lol While in Chase I stopped in the newly reopened Kats Korner again and got a cold drink and met the new owner. Very nice man and I thanked him again for allowing us to put our Chase Kats and Felix items back in the store. Stop in and check it out when you can. Saw some familiar faces also while in town and had nice visits. Always good to go back home.
I got word from the Lyons News that they will only put out a paper once a week now. Was on Tuesdays and Fridays and now only Fridays so fresh news will be a little sparse. Bare with me and will try to keep you up to date best I can on Chase happenings.
Until next time--
Sherry Bliss Cole, Class of 1964

Please send your comments, suggestions and contributions to Sherry Bliss Cole at:

elocs@cox.net