<![if !vml]>

<![endif]>

<![if !vml]>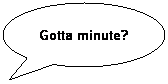 <![endif]>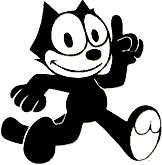 Nov 02, 2017
Hi Everyone~~
Hope you had a good Halloween in spite of the cold weather. Again this year I had one trick or treater. Guess most of my neighborhood kids are grown and with the truck or treats that go on that is the way to go. Plus the mall. Anyway another one under the belt and now on to Thanksgiving.
Seen where Chase had snow the other day and thankful that it didn't make it over this far. So not ready for winter but as with anything else, time marches on.
With football over we are gearing up for some basketball, good luck to the teams.
Not much else to talk about since the reunion is over and the dust has settled. Always sad at this part of it but can look forward to the next one. Hope if you didn't make this one, you can do so next time. Always good to see our fellow Chase Kats!
Until next time--
Sherry Bliss Cole, Class of 1964





NEXT COMMITTEE MEETING:




Brief meeting and workday for March 2018 Newsletter

February 24, 2018 @ 9:00am
Chase High School
Chase, KS


We would like to thank Gerald Fiedler and Kay Kopfman Thrall for donating yearbooks at the 2017 All School Reunion. We would like to thank Betty Browning Fulton, Class of 1944 for donating a 1941 yearbook to the alumni.
We thank Rhonda Clayton David for donating her yearbooks to the Association. The ones that were needed will be put in the cabinet at the High School for all to enjoy.
Thank you, Betty Browning Fulton - 1944 for letting us know there were no yearbooks in the years 1942, 1943 & 1944 due to the war.
We are in need of some yearbooks to fill in some empty spaces in our cabinets at the school. These are on display for all to see so if you have an extra one or just want to donate yours to the Alumni we would be grateful. If you want to donate any of the following years, contact Sherry Cole.

1945, 1946, 1951, 1953, 1969, 1970, 1971, 1983, 1984,
1987.
Just a note to that, if you have any of your yearbooks of any year, please don't throw them away, we take them as well. We also have yearbooks on hand to sell if you are needing one. The list of what we have is on the Kats Kraft Shoppe page. Thank you.
FROM PAST UPDATES:
Oct 22, 2017
Hi Everyone~~
I have combined some photo on to the Do you Remember page so have freed up that page to use for the 2017 All School Reunion photos. I am working on adding photos so check back often to see what is new. I have added some class photos and the photo booth photos, what fun that was. I think you will enjoy them. Next I will put on some random reunion photos I hope before I take my Granddaughter Tia to Germany, Czech Republic and Poland in early November. Again I thank everyone that attended the reunion and added to the fun and visiting. We do have the contract signed for 2010 so yea!!! Will need a band as the one we had it was their last performance so if you have any suggestions please email me. Also anything else you would like us to add or subtract to make it a better reunion for everyone.
Hope you have a safe and Happy Halloween!!!
Until next time--
Sherry Bliss Cole, Class of 1964

Please send your comments, suggestions and contributions to Sherry Bliss Cole at:

elocs@cox.net