<![if !vml]>

<![endif]>

<![if !vml]>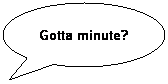 <![endif]>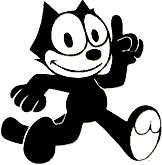 Feb 02, 2019
Hi Everyone~~
I made that road trip to Chase meeting my sister Paula Bliss Bieberle and making it a sister day as well. Never get enough of those. We made our first stop at the High School where we talked to the new Secretary Shelley Brady White about printing off our March Newsletters. For those of you that might not know the high school has been ever so generous as to print off our March Newsletters every year and Karen Starr was the one to do it for us. She retired at the end of last year and told me it was up to Shelley as to if she would be wiling to do them or not. So we met with Shelley and with the OK from Glenna Grinstead she agreed to continue on the tradition. We are so appreciative of Shelley and thank her very much. So with that being said we have been working on the newsletter so I can get it in to Shelley in time for our alumni workday to put the newsletters in order and ready to mail. If your class is having a reunion this year please let me know of your tentative plans so I can include them in the newsletter. Also if you have moved since last March we don't have your current address so please send me an update. It is a huge waste of our alumni money to have to resend newsletters. We could better use that money towards something the school needs or for our next All School Reunion. In the past we have gotten around 100 newsletters returned. Paula and I made the Kats Korner our next stop and did a little business there, picked up the alumni mail from the post office and on to Lyons to finish out our sister day.
I was sad to hear the The Long Shot had closed down. We want to thank Mary Casey Brady for all the memories and wish her well on her retirement.
We have again since last Newsletter in March lost a lot of our alumni. I hate to bring this up but feel maybe I should just in case. If heaven forbid something happens to you and you have any Felix or Chase Kat memorabilia that might not mean anything to your children, have you told them to donate it to the Alumni? Old yearbooks, letters or letter jackets, Felix items, Chase Kat items, old Kats Kapers. Anything like that. Also monetary donations in memory of your name or perhaps purchase a bar that goes on the plaque at the High School. I hate to think of some of those items finding their way into the local dump or thrift store. Just give it a thought. Thanks!
Hope all of you are surviving this crazy weather. Seems like it doesn't matter where you live things are weird.
Until next time--
Sherry Bliss Cole, Class of 1964





NEXT COMMITTEE MEETING:




March 16, 2019
9 am
CHS High School
Short business meeting
and then workday for assembly
of the Newsletters.



We would like to thank Gerald Fiedler and Kay Kopfman Thrall for donating yearbooks at the 2017 All School Reunion. We would like to thank Betty Browning Fulton, Class of 1944 for donating a 1941 yearbook to the alumni.
We thank Rhonda Clayton David for donating her yearbooks to the Association. The ones that were needed will be put in the cabinet at the High School for all to enjoy.
Thank you, Betty Browning Fulton - 1944 for letting us know there were no yearbooks in the years 1942, 1943 & 1944 due to the war.
We are in need of some yearbooks to fill in some empty spaces in our cabinets at the school. These are on display for all to see so if you have an extra one or just want to donate yours to the Alumni we would be grateful. If you want to donate any of the following years, contact Sherry Cole.

1945, 1946, 1951, 1953, 1969, 1970, 1971, 1983, 1984,
1987.
Just a note to that, if you have any of your yearbooks of any year, please don't throw them away, we take them as well. We also have yearbooks on hand to sell if you are needing one. The list of what we have is on the Kats Kraft Shoppe page. Thank you.
FROM PAST UPDATES:
Jan 04, 2019
Hi Everyone~~
HAPPY NEW YEAR!! Hope your Christmas and New year was one filled with fun, family and friends. We can officially say now that our All School Reunion is next year. As time gets closer we will share more details but hope you have it marked on your calendar now. Always good to see classmates that we haven't seen in years. With us losing so many the last few years, time is precious and don't put off joining in a convenient way to see most of them.
I haven't made a road trip to Chaseamerica for awhile so that is due in a week or so. Just to check it out and see what is shakin there. Before you know it graduation will be here. Time goes so fast anymore.
Again not much to talk about but always the weather. Brrrrrrrrrrr!!!!!!! I am ready for spring and flip flops!
Until next time--
Sherry Bliss Cole, Class of 1964

Please send your comments, suggestions and contributions to Sherry Bliss Cole at:

elocs@cox.net