<![if !vml]>

<![endif]>

<![if !vml]>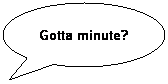 <![endif]>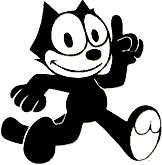 December 04, 2021
Hi Everyone~~
My heart is so heavy today having to post so many obituaries for our former school mates. Can't hardly get in the Christmas spirit with losses like this. Prayers to all the families that have to face Christmas this year without them.
I hope you checked out the you tube link for the 2021 All School Reunion photos. It is on the index page, I think the photos turned out pretty good and loved seeing everyone that could make it.
Your alumni committee meets this Saturday Dec 11 and we will decide on a date for the 2024 All School Reunion, stay tuned~~~~~
.
Going to say Merry Christmas and offer any of the yearbooks that we have on hand free to you. If I have to mail it to you, I do ask for $10.00 postage but you can also pick it up here at my house in Hutchinson or I can drop it off at Kats Korner in Chase if you are close to there. Here is a list of the inventory I have. First come, first get the books.
1948--2 and not too good of shape
1960---2
1968---6
1973---1
1976---2
1978---7
1979---1
1981---2 one has autographs in it
1982---10
1992---1
1993---3
1994---21
1995---6
1996---19
1997---16
1998---16
1999---6
2000---5
2002---2
Wishing your family a very Merry Christmas from our house to yours!!
Until next time--
Sherry Bliss Cole, Class of 1964





NEXT COMMITTEE MEETING:

December 11, 2021
10:30
Applewood Restaurant
South Hutchinson, KS






Thank you to Shelley White, secretary of the High School for the donation of 6 yearbooks we were in need of for the cabinet in the High School. Four more and I think we will have every yearbook from the year 1941 down that there was a yearbook. We even have 1925 year.
Thank you for the donation of the 1971 yearbook!
We would like to thank Gerald Fiedler and Kay Kopfman Thrall for donating yearbooks at the 2017 All School Reunion. We would like to thank Betty Browning Fulton, Class of 1944 for donating a 1941 yearbook to the alumni.
We thank Rhonda Clayton David for donating her yearbooks to the Association. The ones that were needed will be put in the cabinet at the High School for all to enjoy.
Thank you, Betty Browning Fulton - 1944 for letting us know there were no yearbooks in the years 1942, 1943 & 1944 due to the war.
We are in need of some yearbooks to fill in some empty spaces in our cabinets at the school. These are on display for all to see so if you have an extra one or just want to donate yours to the Alumni we would be grateful. If you want to donate any of the following years, contact Sherry Cole.

1945, 1946, 1951,
1987.
Just a note to that, if you have any of your yearbooks of any year, please don't throw them away, we take them as well. We also have yearbooks on hand to sell if you are needing one. The list of what we have is on the Kats Kraft Shoppe page. Thank you.
FROM PAST UPDATES:
November 03, 2021
Hi Everyone~~
Well here we are on the other side of our 2021 All School Reunion. After a rough couple of years and having to postpone our 2020 Reunion we got-er-done! Even with all the changes we had to make I think it was a success. Most everyone I spoke with thought the same. We were so ready to get together and see each other. There were lots of hugs and memories shared over the course of the reunion. As always it was over too quick but rest assured your committee is already working on 2024. I have been in contact with the Principal Mr. McDaniel to see if the homecoming has already been scheduled for 2024 or if we have a vote in the decision date. lol. If you haven't heard already the election of officers was held at the Saturday Alumni Meeting and your former officers were re-elected for the next three years. We have the best committee and I am thrilled to be working with them again. We could always use some new members with fresh ideas so if you think you would make a good fit, let me know. Sunday morning Paul Coffman held his Chapel and if you missed it, you missed something special. He always is such an inspiration but he out did himself this time. I want to thank again everyone that was able to attend the reunion and understand if you couldn't. With unexpected plans and this Covid Craziness it was amazing we had the numbers that we did.
I am going to try something different with the photos I received from the reunion. I made a PowerPoint presentation of the photo booth photos from the 2017 All School Reunion and then posted on you tube and embedded it on the index page of this website. If it works out good i will do the same with the 2021 All School Reunion. Cross your fingers! Be sure and try the link on the index page to see the video and let me know what you think?
.
Cole and I had scheduled a trip to Vegas the week end after the reunion with some friends so this week I am really tired. I have everything put back in the attic except a couple of boxes in my computer room I need to organize. Wish me luck lol. Cole and I also got our flu shots before the reunion and this last Monday our Covid booster shots. Now onwards to Thanksgiving and don't we have a lot to be thankful for?
Until next time--
Sherry Bliss Cole, Class of 1964

Please send your comments, suggestions and contributions to Sherry Bliss Cole at:

elocs@cox.net