<![if !vml]>

<![endif]>

<![if !vml]>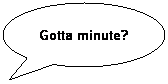 <![endif]>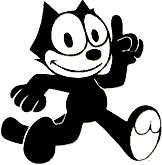 April 02, 2020
Hi Everyone~~
Last time I posted I was complaining about the weather, little did I know here we are a month later and that is the least of our worries. Who would ever have dreamed we would see such craziness that we have in the world today. I hope and pray you all are being safe and sane with all of our restrictions, store closings, TP shortages along with hand sanitizer and face masks. Social distancing and this morning I heard Walmart somewhere was thinking of one way traffic aisles.
We as a committee did get together and had that workday before it got too crazy and sent out around 1100 newsletters. If you did not get yours by now, we don't have a current mailing address for you in our files. Plz email me your current address. It is now on the website so you can read it there but would like to have your current address for future use. I will post here those that have been returned and I have not found a current address via facebook messages to alumni. Sherry Singleton Cook, Class of 1965, Shawn Kearns, Class of 1983, Jennifer Jent Dusek, Class of 1989, Julia Madden, Class of 1997, Akia Blackburn, Class of 2017, Faye Schmidt Lukens, Class of 1945, and Evelyn McClary Viles, Class of 1948. Also on that subject we had several come back as temporally away. Please have your mail held if you are going to be away so hopefully you will still get it when you return. Those are Brian Boy, Class of 1988, Mike Crace, Class of 1968 and Kenneth Singleton, Class of 1955, Leland Southern and Barbara Payne Pomeroy, Class of 1955 and 1956. Will resend those after waiting awhile.
I have been updating the 2020 Reunion Bulletin Board so check it often.
Until next time--
Sherry Bliss Cole, Class of 1964


Thank you for the donation of the 1971 yearbook!
We would like to thank Gerald Fiedler and Kay Kopfman Thrall for donating yearbooks at the 2017 All School Reunion. We would like to thank Betty Browning Fulton, Class of 1944 for donating a 1941 yearbook to the alumni.
We thank Rhonda Clayton David for donating her yearbooks to the Association. The ones that were needed will be put in the cabinet at the High School for all to enjoy.
Thank you, Betty Browning Fulton - 1944 for letting us know there were no yearbooks in the years 1942, 1943 & 1944 due to the war.
We are in need of some yearbooks to fill in some empty spaces in our cabinets at the school. These are on display for all to see so if you have an extra one or just want to donate yours to the Alumni we would be grateful. If you want to donate any of the following years, contact Sherry Cole.

1945, 1946, 1951, 1953, 1969, 1970, 1983, 1984,
1987.
Just a note to that, if you have any of your yearbooks of any year, please don't throw them away, we take them as well. We also have yearbooks on hand to sell if you are needing one. The list of what we have is on the Kats Kraft Shoppe page. Thank you.
FROM PAST UPDATES:
March 04, 2020
Hi Everyone~~
Is this crazy weather around Hutchinson lately or what? I am digging there temps in the 60's for sure but just as soon as we get used to it, bam, back comes the cold weather with rain or snow.
Sounds like whether we like it or not this Sunday is time change. I who like clocks dread this as we have to go around the house and change them all. Cole helps out or I would be at it all day. lol
This Saturday is work day at CHS for your alumni committee. The newsletter has been sent to the printer and we will stuff the envelopes and get them in the mail to you. Thanks to all who sent me your current addresses so we could try to get them all sent the first time. At this time we send out about 1060. If you do not get yours either we do not have your address on file or it is an old one and we will get it back. For those of you that get yours, we hope you enjoy hearing some news from home.
Until next time--
Sherry Bliss Cole, Class of 1964

Please send your comments, suggestions and contributions to Sherry Bliss Cole at:

elocs@cox.net