<![if !vml]>

<![endif]>

<![if !vml]>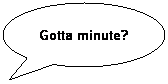 <![endif]>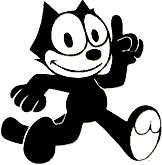 August 10, 2019
Hi Everyone~~
Took a road trip to Chaseamerica last Friday to meet with the new Principal Kylee McDonald and new Superintendent Jim Johnson. I enjoyed meeting both of them and think they are going to be fun and easy to work with. I took them some Felix/Chase Kat items as a welcoming gift and they seemed to enjoy getting them. I look forward to working with them this year. I also got to meet the new football coach. Good luck to him and our team for this season. Homecoming will be September 20 against Bucklin so if you are in the area get on out and support our Chase Kats. Game starts at 7.
After my meeting with Kylee and Jim, stopping to get the mail and a stop in Kats Korner I met my sister Paula Bliss Bieberle in Great Bend for lunch, visiting and a stop at a Museum. Very interesting and a fun day. Always good to get back home to Chaseamerica. Next time want more time to see some of the classmates that still live there.
We are having our next Alumni Committee meeting November 2 at 10:30 at Applewood Restaurant in South Hutchinson. With the 2020 All School Reunion coming up in about a year we have a lot to discuss. You are welcome to join us for this meeting if you think you would like to join the committee. We are a fun group and have lots of ideas. We want to hear yours!
School starts August 22 with a half day. If you live in Chase and have some free time, check with the staff to see if you might be of some help. Just off the top of my head maybe reading to some of the students or what ever would help.
Until next time--
Sherry Bliss Cole, Class of 1964





NEXT COMMITTEE MEETING:




November 2, 2019
10:30am
Applewood Restaurant
1515 S Main St
South Hutchinson, Ks
West side of highway
North side of the truck stop


Thank you for the donation of the 1971 yearbook!
We would like to thank Gerald Fiedler and Kay Kopfman Thrall for donating yearbooks at the 2017 All School Reunion. We would like to thank Betty Browning Fulton, Class of 1944 for donating a 1941 yearbook to the alumni.
We thank Rhonda Clayton David for donating her yearbooks to the Association. The ones that were needed will be put in the cabinet at the High School for all to enjoy.
Thank you, Betty Browning Fulton - 1944 for letting us know there were no yearbooks in the years 1942, 1943 & 1944 due to the war.
We are in need of some yearbooks to fill in some empty spaces in our cabinets at the school. These are on display for all to see so if you have an extra one or just want to donate yours to the Alumni we would be grateful. If you want to donate any of the following years, contact Sherry Cole.

1945, 1946, 1951, 1953, 1969, 1970, 1983, 1984,
1987.
Just a note to that, if you have any of your yearbooks of any year, please don't throw them away, we take them as well. We also have yearbooks on hand to sell if you are needing one. The list of what we have is on the Kats Kraft Shoppe page. Thank you.
FROM PAST UPDATES:
July 02, 2019
Hi Everyone~~
Seems like we are always complaining about the weather but being as we are human guess it is a given. Past most of the flooding now I think but humidity and heat is rampant. And of course the mosquitoes are making their debut. I attended a funeral last week and guess at the cemetery a lone chigger decided to have lunch on my inner thigh. I admit there is a lot there to munch on but come on. Those bites itch for days! Any way hope you are staying cool and are blessed enough to work in a cool building. I am blessed to be retired so enjoying the AC in my house.
4th of July is almost upon us so i hope you have a safe and fun day with family and friends. We did a bit of patriotic decorating around our house and porch so guess we are ready so bring it on! Fly that flag with pride and respect it. A huge Thank you to our servicemen past, present and future that sacrifice time with their family and friends to protect us, the Cole Casa for one is extremely thankful and proud of you. A little shout out to our favorite Marine Grandson Brock Cole. Love you and miss you!
I was going over our Class Representative list and notice a few gaps of classes that don't have a representative. I am pleased to announce that Jean Lindsay Sink will fill the vacancy left by the loss of their representative. Check out that list on the website and if your class doesn't have a representative then please step up and fill that hole. Duties are simple and anyone can do. Keep in touch with your class and update me on any change of address for our alumni files, and plan a class reunion when the time comes. Most of our reunions are every five years for classes and three years for the All School Reunion which by the way will be held in Sept of 2020. BUT you are free to get together with your class every year or when ever the urge strikes. If you were ever in a class at the Chase schools you are a Chase Kat in our eyes. Always remember your Chase roots and all roads lead back home!
School will be starting up again in August and with a new Superintendent and a new Principal for our district. I am going to make a road trip to Chase hopefully before school starts to meet them and extent our hospitality and welcome them to the Chase community. I hope all of you that live in the area will do the same. They are shaping our future alumni so the best to them. I am looking forward to working with them in any way we can help.
Until next time--
Sherry Bliss Cole, Class of 1964

Please send your comments, suggestions and contributions to Sherry Bliss Cole at:

elocs@cox.net