<![if !vml]>

<![endif]>

<![if !vml]>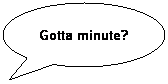 <![endif]>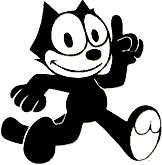 May 01, 2020
Hi Everyone~~
Last month I wrote how crazy everything was getting with the Covid 19 Pandemic, here we are a month later and still crazy if not crazier. Our governor of Kansas has mandated some upcoming dates that might save the sanity of all of us. Still slow going tho and we have to be patient. Wear your mask out, wash, wash, wash your hands, use sanitizer and social distancing for sure.
We as a committee still have high hopes for our 2020 All School Reunion, we will process what is going on the end of June and into July to make a decision. Keep your registrations coming in if you want, if we have to postpone the reunion we will send out refunds. We as' Chase Kats' say go full speed ahead but have to consider the Host Hotel, and the Legion in what they might decide, either of them cancel on us and we will definitely have to postpone. We also have to consider good ole CHS and what their status is regarding homecoming and the BBQ.
I had decided that I need to revisit the number of Registrations that come in for the Felix pin of your choice. We already have a first registration winner and he is Don Lindsay, Congrats. Our next goal would have been 100 but I think we will do 50, 100, 150, 200 and so on. The first pin was for alumni not on the committee but also think they should be eligible for the 50 and on up. Good luck!
Thank you to Norma Rockenback, the daughter of Mary Jane Hardwick Rickner, Class of 1942 for giving David Peebler a box of Mary Jane's CHS mementos. He has passed some of it on to me including a photo album. My hope is to display them at the 2020 Reunion and if anyone recognizes themselves or a sibling or classmate, they can have said photos. I think Mary Jane would have liked that. In looking in our files there are only 4 known to me left in that class. This is a good time to tell your children that if something happens to you and your mementos don't mean anything to them, we will gladly take them.
We as a committee did get together in early March and had that workday before it got too crazy and sent out around 1100 alumni newsletters. Thanks to the hard work of the committee and also Denise Sledd for some Chase addresses we only had about 50 returns this year, that is the lowest number ever! Thanks to facebook we could find and ask some alumni for their current addresses. Much appreciation to the ones that responded to me with those.
I have been updating the 2020 Reunion Bulletin Board as something new comes up so check it often.
Until next time--
Sherry Bliss Cole, Class of 1964





NEXT COMMITTEE MEETING:

Hopefully August






Thank you for the donation of the 1971 yearbook!
We would like to thank Gerald Fiedler and Kay Kopfman Thrall for donating yearbooks at the 2017 All School Reunion. We would like to thank Betty Browning Fulton, Class of 1944 for donating a 1941 yearbook to the alumni.
We thank Rhonda Clayton David for donating her yearbooks to the Association. The ones that were needed will be put in the cabinet at the High School for all to enjoy.
Thank you, Betty Browning Fulton - 1944 for letting us know there were no yearbooks in the years 1942, 1943 & 1944 due to the war.
We are in need of some yearbooks to fill in some empty spaces in our cabinets at the school. These are on display for all to see so if you have an extra one or just want to donate yours to the Alumni we would be grateful. If you want to donate any of the following years, contact Sherry Cole.

1945, 1946, 1951, 1953, 1969, 1970, 1983, 1984,
1987.
Just a note to that, if you have any of your yearbooks of any year, please don't throw them away, we take them as well. We also have yearbooks on hand to sell if you are needing one. The list of what we have is on the Kats Kraft Shoppe page. Thank you.
FROM PAST UPDATES:
April 02, 2020
Hi Everyone~~
Last time I posted I was complaining about the weather, little did I know here we are a month later and that is the least of our worries. Who would ever have dreamed we would see such craziness that we have in the world today. I hope and pray you all are being safe and sane with all of our restrictions, store closings, TP shortages along with hand sanitizer and face masks. Social distancing and this morning I heard Walmart somewhere was thinking of one way traffic aisles.
We as a committee did get together and had that workday before it got too crazy and sent out around 1100 newsletters. If you did not get yours by now, we don't have a current mailing address for you in our files. Plz email me your current address. It is now on the website so you can read it there but would like to have your current address for future use. I will post here those that have been returned and I have not found a current address via facebook messages to alumni. Sherry Singleton Cook, Class of 1965, Shawn Kearns, Class of 1983, Jennifer Jent Dusek, Class of 1989, Julia Madden, Class of 1997, Akia Blackburn, Class of 2017, Faye Schmidt Lukens, Class of 1945, and Evelyn McClary Viles, Class of 1948. Also on that subject we had several come back as temporally away. Please have your mail held if you are going to be away so hopefully you will still get it when you return. Those are Brian Boy, Class of 1988, Mike Crace, Class of 1968 and Kenneth Singleton, Class of 1955, Leland Southern and Barbara Payne Pomeroy, Class of 1955 and 1956. Will resend those after waiting awhile.
I have been updating the 2020 Reunion Bulletin Board so check it often.
Until next time--
Sherry Bliss Cole, Class of 1964

Please send your comments, suggestions and contributions to Sherry Bliss Cole at:

elocs@cox.net