Officers Elected In September 2017
President: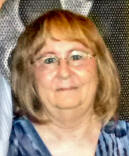 Sherry Bliss Cole, Class of 1964
1107 Hendricks St
Hutchinson, KS 67501
620-662-4660
E-mail: elocs@cox.net
Vice President: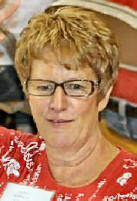 Janet Kirsch Gray, Class of 1972
P.O. Box 1183
McCook NE 69001
E-mail: janetgrayclassof72@yahoo.com
Treasurer:
Paula Bliss Bieberle, Class of 1961
410 N Kennedy
Ellinwood, KS 67526
620-564-2476
bieberlep@yahoo.com
Secretary:
Tammy Kizzar
P.O. Box 302
Chase KS 67524
620-257-8157
tkizzar@usd401.com
Past Presidents:

Mary Taylor Johnson, Class of 1963

Gene Haas, Class of 1949
28 Sunset
Hutchinson, KS 67502
620-662-0964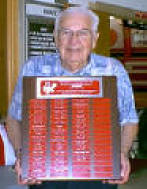 Jud Dupy, Class of 1943
Founder of the All School Reunion: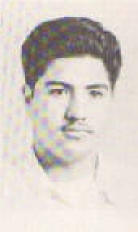 Gilbert Aguilera, Class of 1953
Alumni correspondence
should be sent to:
Chase Alumni Association
P. O. Box 72,
Chase KS 67524
On the following donations please note
that they are two different donations
and you need to specify which one you are donating to.
The Memorial Donations--you are donating to the
Alumni Fund In Memory of someone ( donations are in any amount) and will stay on the website from one newsletter to the next and be posted in the newsletter.
and the
Plaque Display Project is to purchase a bar/plate
that goes on a plaque in the High School and stays posted on the website forever.
Donations are $25.00 per name.
This will save confusion and make
sure your donation gets in the right fund.
Email with any questions.
Click on each one to see that page. Thank you!
Memorial Donations for the CHS Alumni Fund
should be sent to:
Chase Alumni Association
P. O. Box 72,
Chase KS 67524
Plaque Display Project Honoree Donations
should be sent to:
Chase Alumni Association
P. O. Box 72,
Chase KS 67524
E-Mail and mail address changes
should be sent to
Sherry Bliss Cole

2020 Reunion Committee Members along with the officers are:

Roberta Halfast Allen, Class of 1953
Pat Werther Douglas, Class of 1960
Marilyn Dupont, Class of 1964
Vickie Neal Wilkerson, Class of 1965
Chuck Gray, Class of 1969
Gene Haas, Class of 1949
Linda Long Ross, Class of 1959
Marsha Long Wierman, Class of 1957
Allen Wilkerson, Class of 1962

These committee members attend meetings,
donate their time, funds and inspiration to
help make our reunions wonderful
memories for everyone.
Be sure to thank these people for their time
and efforts on behalf of our alumni association.
It couldn't get done without them!