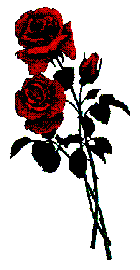 IN MEMORY
Some People come into our lives and quickly go.
Some stay for a while and leave footprints on our hearts


And, we are never, ever the same . . . .


Doug Melcher, Class of 1960
John Douglas "Doug" Melcher, 76, passed away Sunday, Aug. 5, 2018 at his home in Pratt. He was born April 27, 1942 in Great Bend to Irvin L. and Marcella Contance (Link) Melcher. On June 17, 1972 he married Karen Kay (Snyder) Melcher in Ellinwood. She survives.
After high school, Doug joined the United States Navy where he worked as a welder. He owned Doug's Pumping Service and did work as a contract pumper in the oilfield. He was a member of Sacred Heart Catholic Church and Knights of Columbus. He enjoyed fishing, camping, boating and everything to do at the lake.
He is survived by his wife, Karen; sons, Bob (Arin Woodson) Melcher of Kansas City, Kan. and Curtis (Martha) Malone of Raymond, Kan.; daughters Tracie (David) Brady of Pratt and Sherryl Malone of Pratt; sisters, Jalayn (Jim) Rowden of Littleton, Colo. and Jeannie (Jess) Penner of Hutchinson; brother, Larry Melcher of Hutchinson; 19 grandchildren; and 14 great-grandchildren. Doug is preceded in death by his parents; son, Shane Melcher; sisters, Margaret Melcher and Janet Branscom.
Visitation will be Tuesday from 9 a.m. to 8 p.m. and Wednesday from 9 a.m. to 5 p.m. with family receiving friends Tuesday from 5-7 at Larrison Mortuary. Vigil and Rosary service will be held at 7 p.m., Wednesday at Sacred Heart Catholic Church, Pratt. Mass of Christian Burial will be held Thursday, Aug. 9, 2018 at 10 a.m. at Sacred Heart Catholic Church, Pratt, with Father Michael Klag presiding. Burial with Navy honors will follow at Greenlawn Cemetery, Pratt. Memorials may be made to Mesothelioma Applied Research Foundation for Asbestos exposure in care of Larrison Mortuary, 300 Country Club Road, Pratt. Online condolences may be left at www.larrisonmortuary.com. Funeral arrangements provided by
Larrison Mortuary ,300 Country Club Road ,Pratt, KS 67124 Great Bend (Kan.) Tribune, Aug. 7, 2018

Tammy Herrington
Daughter of Allen & Vickie Neal Wilkerson
Tammy R. Herrington, age 49, of Wellington, KS, passed away early Monday morning, July 16, 2018 at Via Christi St. Francis Hospital – Harry Hynes Hospice Unit. She worked as a mortgage loan assistant for Verus Bank in Derby, KS.
Tammy R. (Wilkerson) Herrington was born on October 29, 1968 in Sterling, KS to Allen R. Wilkerson and Vickie L. (Neal) Wilkerson. She graduated from Valley Center High School with the Class of 1987.
She married Michael Herrington on June 18, 2003 in Wellington, KS.
She enjoyed spending time with her family, especially her grandchildren, running, and exercise.
Survivors include her loving husband of 15 years, Michael Herrington of Wellington, KS; four daughters, Taylor Barker and her husband Tyler of Augusta, KS, Shelby Leatherwood and her companion Tyler Dorsey of Arkansas City, KS, Chelsea Leatherwood and her companion Jesse Bales of Wellington, KS, Ashley Herrington and her fiancée Andrew Clark of Haysville, KS; Adam Herrington and his wife Sarah of Haysville, KS and Alex Herrington of Wellington, KS; parents, Allen and Vickie Wilkerson of Valley Center, KS; sister, Tina Andrews of Medicine Lodge, KS; grandmother, Jean Neal of Larned, KS; 10 grandchildren, Makenna, Ava, Aryia, Ali, Emma, Lance, Connor, Lainie, Zaylee, and Corbin.
Funeral Services will be held at the First United Methodist Church on July 19, 2018 at 10:00 A.M. Pastor Andy Hargrove will officiate. Interment will follow the service at Prairie Lawn Cemetery.
Visitation will be held at the funeral home on Wednesday, July 18, 2018 from 1:00 – 8:00 P.M. The family will be present to greet friends from 6:00 – 8:00 P.M.
A memorial has been established with the First United Methodist Church in lieu of flowers. Contributions can be left at or mailed to the funeral home.
Frank Funeral Home has been entrusted with the arrangements.

Found a better obit so replaced the other one.
Loretta Malone Forshee, Class of 1937
Children
Ron, Class of 1963
John, Class of 1967
Kent, Class of 1973
Elaine, Class of 1976

Terana Rae "Toni" Ashley
Wife of Carl Ashley class of 1952
Toni Ashley of Wichita passed away March 23, 2018 at age 70
She retired as manager of Town & Country Resturant and owner of Hundred Acre Wood
Carl and Toni were married December 26, 1991. He preceded her in death June 17, 2009.
Toni is survived by her daughter, Kimberly Eder. Brothers Skip and Kevin. Sisters Joline, Karon & Jan
2 Grandchildren and 3 Great-grand children


Phil Pulliam, Class of 1952

Carla Jones Wood, Class of 1966
Carla Sue Wood, a resident of Tulsa, passed away May 6, 2018 at the age of 70. She was born May 20, 1947 to Edward and Joy (Winters) Jones in Kingman, Kansas. Carla graduated from Jenks Beauty School in the 70's. She enjoyed knitting, crocheting, shopping, ceramics, sewing and playing the piano. She enjoyed taking cares of her many different animals over the years and Volunteered at the animal shelter. She made bamboo flower arrangements and loved giving them to people. Most of all she loved spending time with her family. She was just all around good at anything she did and will be missed by all that knew and loved her. She was preceded in death by her parents, Ed and Joy Jones; great grandchildren, Memphis, Beau and Jack White. Survivors include her husband of 51 years, Donald Wood; daughters, Elaine Murphy and husband, Clint of Bristow, Kimberly Fisher of Wichita, KS and Kristy Fincannon and husband, Jason of Sand Springs; grandchildren, Jenna and Christopher White, Kristen Freeman, Savannah Still, Lindsay Whitehouse, Cole and Joshua Fincannon; great grandchildren, Brock Still, Owen Freeman, Kinadey Still, Jacob Luke Freeman and Miles White; brother, Rick Jones and wife, Lynda; niece, Tonya Wells and Nephew, Josh Jones. Memorial Services will be held at 10:00 a.m. Friday, May 11, 2018 at Saints Peter and Paul Catholic Church in Tulsa.

Mother of:
Debby Loesch Bach, Class of 1972
Rick Loesch, Class of 1974
Kent Loesch, Class of 1980
Roger Loesch, Class of 1982

Dorothy Mae Shadduck Monroe, Class of 1953
Dorothy Mae (Shadduck) Monroe of Nampa, Idaho passed away on March 21, 2018, surrounded by family and friends. Dorothy is survived by her children Debra K. Winkleman, Robert M. (Rebecca) Monroe and Sharon L. Randall. She is also survived by her brothers, Chuck and Richard; her sister LaVerne Miller; nine grandchildren; 12 great grandchildren; and three great great grandchildren. Dorothy was born in Kearny, Nebraska on December 11, 1934 to Charles and Elsie Shadduck. She graduated from high school in Chase, Kansas. She married Robert E. Monroe on April 4, 1954. She moved from Fort Riley, Kansas to Idaho in 1964. A memorial service will be held at 11:00 A.M. Wednesday, April 4, 2018 at the Nampa First Church of the Nazarene. Arrangements are under the direction of the Nampa Funeral Home, Yraguen Chapel. A special thanks to Horizon Hospice and Rescare. Memorials may be made to the Nampa First Church of the Nazarene Care House, 601 16th Ave So., Nampa, Idaho 83651



Mother of:
Eddie Ward, Class of 1981
Tracy Wood, Class of 1978
Grandmother of:
Alexis Ward, Class of 2010
Dakota Ward, Class of 2013
Tyler Miller, Class of 2007
Jaron Miller, Class of 2009
Jenna Applebee, Class of 2010
Joyce Adell Ward, 78, of Chase, passed away April 1, 2018 at Hospital District #1 of Rice County, Lyons. She was born on May 29, 1939 in Pueblo, Colorado, the daughter of Herman and Esther Duke Schlegel. She graduated from Pueblo High School in Pueblo, Colorado with the class of 1957. Joyce has resided in Chase since 1965, formerly of Great Bend, KS. She was a bank teller for Chase State Bank, Chase, and was the Chase City Clerk for many years. Joyce was a homemaker. Joyce was a member of Community Presbyterian Church, Chase, where she served as elder and treasurer; she served on the Chase Festival Committee; and was a member of the Kansas Bowlers Association for 40 plus years. On November 9, 1958, Joyce was united in marriage with Ed Ward in Pueblo, Colorado. He survives of the home. She is also survived by her son, Eddie Ward of Chase; daughter, Tracy and David Wood of Chase; brother, Rick Schlegel of Pueblo, CO; five grandchildren, Tyler Miller, Jaron Miller, Jenna Applebee, Alexis Ward and Dakota Ward; and three great grandchildren, Aubree, Josephine and McKinnley. She is preceded in death by her parents; son, Jerry Ward; grandson, Devin Ward; and brother, Doyle Schlegel. Funeral service will be at 10:00 A.M., Saturday, April 7, 2018 at First Baptist Church, Lyons with Pastor Joel Grizzle officiating. Burial will be at 3:00 P.M., Saturday, April 7, 2018, at Hillcrest Cemetery, Great Bend, KS. Memorials can be made to First Baptist Church, Chase or Community Presbyterian Church, Chase in care of Birzer Funeral Home, Lyons.

After the 2018 Newsletters had gone out,
her daughter Karla informed us that Dorothy had passed away.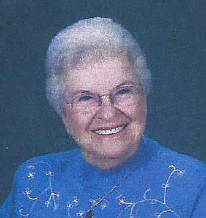 Dorothy James Becker, Class of 1944
Dorothy "Dottie" Berniece Becker, a resident of Livermore for 57 years, died Friday, April 7th, 2017 of natural causes at Quail Garden assisted living facility. She was surrounded by her children and spouses and the deep love they had for her. The gentle care of the Quail Garden and Hope Hospice staffs helped to make her transition a peaceful one. Born in Burns, Kansas on November 13, 1926, the 6th of 7 children, Dottie's love of music began in her early childhood. She sang and played piano "by ear," expanding her musical talents as time went along. In 1960, "the Lab" offered her husband, and the love of her life, a job and the family of 5 moved to Livermore. Although she had worked at a couple of jobs as a young woman, Dottie was an exceptional cook and her creativity in the kitchen was where she excelled. Her baked goods, along with her bright, warm smile and upbeat personality, sweetened the hearts and tummies of many! She devoted herself to caring for her family. Joining the First Presbyterian Church of Livermore became an extension of both Dottie's love of people and commitment to service. One of the many ways she served her church community was that she became a very long time member of 'Presbykates," an organization dedicated to providing food and food service for wedding and memorial receptions, church gatherings and meetings and any church based group function that needed catering type assistance. Baking equaled love to Dottie and anyone who ever bit into one of her delicacies felt that immediately! And, the passion that made her glow even further was singing barbershop style harmony with the Sweet Adelines which she did for over 50 years. No one could deny the depth of her joy the moment she started to sing. Whether she was on stage at a competition in a chorus of 100 or sitting around the kitchen table with her quartet, Dottie adored the close harmony and camaraderie of her Sweet Adeline sisters. She is preceded in death by her husband James "Jim" Becker, her parents, 4 brothers and 2 sisters. She is survived by her 2 daughters and spouses, Karla and Art Rodrigues of Livermore and Rhonda Becker and Colleen Ward of Sacramento, her son and spouse, James "Jim" and Mary Becker of Manteca, 5 grandchildren, Denise, Debra, James, Jeffery and RoseEllen and 7 great-grandchildren, all of whom adored her! A service will be held to celebrate her life on Sunday, April 30th at 2 pm in the sanctuary of the First Presbyterian Church at Fourth and L Streets in Livermore. Gifts may be made to the Memorial Fund of this church and mailed to 2020 Fifth Street, Livermore, CA 94550

After the 2018 Newsletters had gone out,
we were informed from Betty that Doris had passed away.
Doris Browing Jones, Class of 1953

After the 2018 Newsletters had gone out,
we were informed that Gary had passed away.
Gary Pierce, Class of 1956
A Memorial Service for Gary Pierce has been scheduled for 2:00 PM, Friday, September 22, 2017 at Heritage United Methodist Church in Broken Arrow, Oklahoma. Gary was born in Galva, Kansas on March 3, 1938 to Nathan and Liota (Williams) Pierce. Gary graduated from Great Bend High School in Kansas and then went on to earn a Bachelor's degree in Accounting from the University of Tulsa. Gary worked as Chief Financial Officer for Producers Oil Company. Gary honorably served in the United States Army. On December 28, 1958 Gary married the love of his life, Marilyn Kraft in Otis, Kansas. Their union was blessed with two daughters, Michelle and Melanie. Gary was a wonderful husband, father, grandfather and great grandfather. He adored his family and loved spending time with them. When his girls were in school, Gary coached his daughters in softball and was always involved in their sports and school functions. Gary enjoyed being outdoors and working in his yard. He liked traveling in his RV and exploring new destinations. He was an avid TU football and basketball fan and always supported his alma mater. Gary was very involved in his church community at Heritage United Methodist Church. Memorials may be made to Heritage United Methodist Church, 5300 E. Kenosha St., Broken Arrow, Ok 74014. Gary is survived by, Wife, Marilyn Pierce, Broken Arrow, OK Children, Michelle Mathews and husband Brian, Rogers, AR, Melanie Threlkeld, Broken Arrow, OK Grandchildren, Meghan and Chris Godsey, Bentonville, AR, Michael Mathews, Broken Arrow, OK, McKenzie Mathews, Tulsa, OK, Great Grandchildren, Bryson Mathews, Gladstone, MO, Pierce Godsey, Bentonville, AR. Brother, Robert Pierce, Littleton, CO. Gary was preceded in death by his parents, brother Nathan and sister Jacqueline

After the 2018 Newsletters had gone out, Martha's
son Brad let us know that she had passed away.
Martha Lallman Stover, Class of 1956
Martha Joan Lallman Stover, age 78, longtime resident of Ponca City, Oklahoma, passed away Tuesday, May 16, 2017 in Ponca City. A memorial ceremony to celebrate her life will be held at 2:00pm Saturday, May 20, 2017 at the First Presbyterian Church in Ponca City with Reverend Robert Montgomery officiating. Arrangements are under the direction of Trout Funeral Home & Crematory. Martha was born on July 16, 1938 to John Lallman and Evelyn Starkey Lallman in Eureka, KS. She was raised in various towns in Kansas before graduating High School in Great Bend. Following high school, Martha graduated from Arkansas City Junior College. On November 22, 1958, she married the love of her life, Lawrence "Larry" Stover, having celebrated 55 plus years before his passing. They settled in the Ponca City area before spending 6 years in England from 1969 through 1975. Upon returning to the United States, the family made their home in Ponca City again. Martha and Larry were both active in the First Presbyterian Church. Martha's heart was that of a servant, she volunteered much of her time helping others. Whether it was Meals on Wheels, the Mother's Club, the Red hat Society, or Peachtree Landing, she loved helping others. When she wasn't actively volunteering, she enjoyed shopping, reading, playing bridge, traveling domestically and internationally with Larry, collecting antiques, or watching and cheering on Kansas State and Houston Rockets basketball. Survivors include her cherished sons: Brad Stover and wife Trina of Amarillo, TX, Doug Stover and wife Sarah of Ponca City, sister Margaret Thompson of Oklahoma City, Brother Eugene Lallman of Texarkana, TX, grandchildren: Rachel Stover of Ponca City, Hannah Rowlett and husband Jake of Ponca City, Erika Stover of San Angelo, TX, and Cameron Stover of Amarillo, TX. Martha was preceded in death by her beloved husband Larry, parents, brothers Jack and Donald as well as her sisters Marjorie and Marilyn.

Just found out about Pete
Eugene 'Pete" Dellinger, Class of 1959
Pete (Eugene) Scott Dellinger, was born on February 10, 1941 in a small farm house in Chase Kansas to Lloyd and Enid Dellinger. Pete passed away on December 6, 2017 at the age of 76. Pete grew up in Chase, Kansas where he spent most of his time helping his family on their wheat farm. He graduated from Chase High School in in 1959 and then went on to attend an automotive trade school in Kansas City, MO. He married Kathy Parsell on November 11, 1961 in Chase Kansas, they were married for 56 years. Their first son Travis, was born in Sterling, Kansas on March 18, 1967. The family of three then moved to Big Piney, Wyoming where they made their home for the next 5 years while Pete worked in the Oil and Gas Industry. While living in Big Piney, their second son Scott was born on February 21, 1970 in Jackson Hole. Pete continued to follow the Oil and Gas boom, which led them to Vernal, Utah in 1972. While in Vernal, their daughter Faith was born on June 27, 1972. After living in Utah for a few years, they then moved to Rangely Colorado where they spent the next 13 years. Pete continued to follow his career and he moved himself to Mountain View, Wyoming in 1985. After his middle son graduated from high school in 1988 the rest of the family moved to Mountain View, Wyoming, where Pete spent the reminder of his years with his wife and family. Pete was a prankster, he enjoyed sitting around and joking with friends and family. He also enjoyed working on many projects with both his sons and his son-in-law. They spent many quality hours together in Pete's shop. He encouraged his grandchildren to follow their dreams and was always supportive in everything they were passionate about, even after his sight diminished. Pete is survived by his wife, Kathy Dellinger of Mountain View, Wyoming. His sister Betty Brown of Lyons, Kansas. His children, Travis Dellinger of Denver, Colorado, Scott (Tina) Dellinger of Mountain View, Wyoming and Faith Dellinger of Heber City, Utah. He also had 6 grandchildren, Christopher (Chelsee), Sapphire, Ean, Kambree, Nate and Kylee. A Celebration of Life will be held at his son Scott's home at 550 Willow Street in Mountain View at 2:00PM on Saturday, December 16th, 2017.

Donna Kelso Mecum, Class of 1961
Donna Mecum, age 75, of Piper, Kansas passed away on Monday, January 29th, 2018 while surrounded by her loving family. Visitation will be 6 to 8pm Thursday, Feb 1st and Funeral Services will be 10am Friday, Feb. 2nd, both at the Alden-Harrington Funeral Home, burial to follow in the Edwardsville Cemetery. Donna Fay Mecum was born on July 23, 1942 in Cleveland, Oklahoma. When she was still a child, her family moved to Chase, Kansas and Donna graduated from Chase High School. She married the love of her life, Charles Franklin Mecum and together they raised their children in Piper, Kansas. While her children were in school, Donna worked for the Piper School District as a Cook. Later she worked as a Cook and Dietary Manager at area Nursing Homes. Donna was preceded in death by her husband, her Parents, four Brothers and five Sisters. Survivors include, two Daughters; Charlene DeMoss (Gary) of Overland Park, KS. and Karen Honeywell (Adam) of Basehor, KS., two Sons; Michael Mecum (Terri) of Olathe, KS. and Donnie Mecum (Debbie) of Piper, KS., five Grandchildren; Justin, Jessica, Lane, Tyler, Austin and two Great-Granddaughters; Edie and Jade. In lieu of flowers, memorial contributions can be made to the Evergreen Community of Johnson County or to the Alzheimer's Association

Jackie Messick Pryce, Class of 1979
Jackie Leann (Messick) Pryce of Eureka, died on Wednesday, January 24, 2018 at Salina Regional Health Center in Salina, at the age of 56. She was born on July 10, 1961, in Lyons, the daughter of Jack and Margaret (Taylor) Messick. She was raised in Raymond and graduated from Chase High School with the class of 1979 and Dodge City Community College in 1982. She later attended Cliff Mann School of Floral Design in Denver, Colorado. She worked in Kansas City and later moved to Eureka. On July 30, 1994, Jackie was united in marriage to Floyd Duane Pryce in Eureka. They made their home in Eureka and to this union, two children were born. This marriage later ended in divorce. Jackie worked at Loretta's floral shop in Eureka for over ten years and she later worked at the Greenwood County Hospital. She was a member of the Raymond Baptist Church in Raymond. Jackie will be remembered for her heart of gold and as a loving mother, daughter, sister, aunt, and friend. Her life revolved around her boys and she was mother to many of their friends. She is survived by her sons, Brandon Pryce of Eureka; and Grayson Pryce of Eureka; parents, Jack & Lea Messick of Great Bend; and Margaret Doll of Eureka; siblings, Fred and wife, Debbie Messick of Valley Center; Bo Messick of Ellinwood; and Cathy and husband, Danny Coon of Eureka; numerous nephews and nieces, many friends, and the Man Cave Boys. Funeral services will be held at 2:00 P.M., Thursday, February 1, 2018 at Koup Family Funeral Home with Mr. Jayme A. Koup officiating. Interment will follow at Greenwood Cemetery, Eureka. Visitation hours are set from 5:00 P.M. to 7:00 P.M., Wednesday, at the funeral home. In lieu of flowers, the family has requested that memorials be made to the Jackie (Messick) Pryce Memorial Fund. Contributions may be sent in care of Koup Family Funeral Home, P.O. Box 595, Eureka, KS 67045 which is overseeing arrangements. Condolences may be left for the family online, at koupfunerals.com.

William (Bill) G. Brown, Class of 1952
William G. Brown July 14, 1934 - Jan. 17, 2018 Dr. William G. Brown, 83, passed away on January 17, 2018, at Baylor Scott &White Hillcrest Medical Center in Waco, Texas. A Celebration of Life service will be 10:00 a.m., Tuesday, January 23, at the Worship Center of the First Baptist Church of Woodway in Waco. Dr. Brown was born to Leonard Franklin and Anna Portia Brown on July 14, 1934, in Drumright, Oklahoma. He graduated from Chase Rural High School, Chase, Kansas, in 1952. Dr. Brown graduated with a Bachelor of Science degree in Geology from Baylor University in 1956. He married Claretta Crawford on September 2, 1956 in Wichita, Kansas. He graduated with a Master of Science degree in Geology from the University of Kansas in 1958 and was hired as a geologist by the Chevron Oil Company. Bill worked as an exploration geologist for Chevron for 23 years. In 1981, he accepted a teaching offer from Baylor to teach structural geology. He remained with Baylor until his retirement in 1997 and was named Professor Emeritus. At Chevron, he served as Coordinator of the Standard Oil Company of California Structural Geology Seminar Program from 1975 to 1980. He advanced to the position of Consultant Geologist, serving as Mid-Continent Division Geologist at the time he resigned to teach at Baylor. Dr. Brown was a Professor of Geology at Baylor University for 16 years. He received his PhD in Geology from the University of Alaska-Fairbanks in 1987 at age 53. During his tenure at Baylor, Dr. Brown taught a variety of geology classes for: undergraduate non-geology majors; undergraduate geology majors; and graduate geology majors. He particularly enjoyed teaching a six week field course in the Structural Geology for graduate majors, which covered the western half of the United States. He was a faculty advisor for 14 Bachelor of Science theses; 18 Master of Science theses, and two PhD dissertations. Dr. Brown was active in the American Association of Petroleum Geologists (AAPG). He taught in a number of AAPG sponsored Structural Geology seminars; he authored, or co-authored 45 publications (articles, field trip guidebooks, seminar note-sets, short-course notes, and abstracts). He made oral presentations to the AAPG (both local and national), and to the Geological Society of America and attended three international Penrose Conferences. He gave presentations about geology at several primary and secondary schools in Wyoming and Colorado. Dr. Brown received two awards for his presentations and in 1981, he was named "Scientist of the Year" by the Rocky Mountain Association of Geologists in Denver, CO. In 1990, Dr. Brown was selected as a Guest Lecturer for the AAPG Distinguished Lecturer Series. Dr. Brown was preceded in death by his parents; brother, Leonard Franklin, Jr., and his wife, Linda; and a daughter, Cheryl Ann Gates. Survivors include: his wife, Claretta of Waco; daughter, Pam of Waco; and son, Mike of Aubrey, Texas, and his former wife, Holly O'Quinn, of Lewisville, Texas; former son-in-law, Allan Gates and his wife, Pat, of Broken Arrow, Oklahoma; two grandsons, Jason Gates and his wife, Brittani, and Jonathan Gates and his wife, Chrissy, all of Broken Arrow; two granddaughters, Makenna and Braden Brown of Lewisville; one step-grandson, Matt Philpot and his wife, Sarah, of Broken Arrow; one step-granddaughter, Alisha Mavis and her husband, Brad Mavis, of Cary, North Carolina; two great granddaughters, Hadley and Harper Gates of Broken Arrow; two step great grandsons, Christian and Isaac Philpot of Broken Arrow; and a niece, Ann Leslie Brown of Seattle, Washington. Dr. Brown was ordained as a Deacon in the College Heights Baptist Church, Casper, Wyoming, in 1965; he also served as a Deacon and Sunday School teacher in the Applewood Baptist Church, Wheat Ridge, Colorado. He was a member of the First Baptist Church of Woodway at the time of his death. Memorials should be sent to the Baylor University Department of Geosciences, Waco, TX 76798.The family invites you to leave a message or memory in our "Tribute Wall" at www.WHBfamily.com.Sign the Guest Book at www.wacotrib.com.

Husband of
Betty Popp Fowler, Class of 1972
Lee Fowler, 63, passed away Tuesday, December 26, 2017 at his home here in Guymon.
Lee Richard Fowler was born in Guymon on September 24, 1954, to Geraldine (jerry) and Paul Fowler. He attended Guymon Public Schools and Oklahoma State University. In 1978, he returned home and opened Texas County Tag Agency. Lee was united in marriage to Betty Jane Popp on September 4, 1996, in Eureka Springs, Arkansas. A life-long resident of Guymon, Lee was a friend to Guymon and all members of the community. As an advocate for Guymon Schools youth programs, he volunteered in all capacities for the Guymon Gators Swim Club and was instrumental in making swimming a Guymon High School varsity sport. He did this not just for his swimming daughter, Sarah, but for all who wanted to compete and enjoy swimming. He was currently serving as the Clerk of the Guymon School Board and was a voice for improvement and change, as he helped pass the much needed, recent school bond that will help all children in Guymon Schools.
Lee was a lifelong member of the First Presbyterian Church. He lived out his faith by adoring his family, loving his neighbors, and making his community a better place. He was kind, gentle, and generous. He had a quick wit and dry sense of humor; plus that man could cook!
He is survived by his wife, Betty Fowler and daughter, Sarah Elizabeth Fowler; his nieces, Heidi Pracht Rogers; Meganne Pracht Townsend and husband, Stan; nephew, Thad Pracht and wife, Dawn; brothers-in-law and sisters-in-law, Don Popp and wife, Cindy; Ruth Miller and husband, Donnie; Mark Popp and wife, Tonya; Mark Phelan; and all their families.
He was preceded in death by his parents, Jerry and Paul; mother and father-in-law, Viola and Theodor Popp; sister and brother-in-law, Becky and Dr. Robert Pracht, and sister-in-law, Gladys Phelan.
Memorial services will be Friday, December 29th, 2:00 PM, at the First Presbyterian Church, 310 NW 7th Street, with Pastor Linda Sherry, officiating. Interment will be at Elmhurst Cemetery.
The family will receive friends for viewing and visitation on Thursday, December 28th, from 5:00-7:00 PM at the Henson-Novak Funeral Home.
In lieu of floral gifts, the family has suggested that memorials be given to the Discovery Preschool at First Presbyterian Church or the Guymon Prairie School Reading Program. Memorials may be mailed to Henson-Novak Funeral Directors, P.O. Box 1306, Guymon, OK 73942. Friends may sign the online book and send condolences at www.hensonnovak.com.

Mother of
Dick Keesling, Class of 1964
Valerie Keesling Saunders, Class of 1980
Ruth Irene Keesling, 93, of Chase, passed away January 13, 2018 at Hospital District 1 of Rice County. She was born August 1, 1924 in Russell County, KS, the daughter of David and Bertha Kastrup Miller. She graduated from Ellinwood High School with the class of 1942. Ruth has resided in Chase since 1945, formerly of Ellinwood. She was a store clerk for Steve's Grocery Store in Chase and a farm wife. Ruth was a member of Grace Lutheran Church, Lyons; Chase Senior Center; Girl Scout leader; and was a RCCA former board member. On November 18, 1945, Ruth was united in marriage with G.W. Keesling in Lyons, KS. He preceded her in death on February 2, 1993. She is also preceded in death by her parents; two sons, Danny Wayne and Greg Keesling; daughter, Patricia Freisner; brother, Lewis Miller; three sisters, Violet Lohmann, Pearl Miller and Helen Keesling. Ruth is survived by her son, Dick and Karen Keesling of Chase; daughter, Valerie and David Saunders of Chase; two granddaughters, Kim and Dan Gonzales of El Dorado, KS, and Staci and Randy Lowe of Stilwell, KS; five great grandchildren, Gregory and Kelli Gonzales and Briana, Brooks and Brynn Lowe. Funeral service will be 2:00 p.m., Tuesday, January 16, 2018 at the Ebenezer United Methodist Church, Lyons with Pastor Rob Bolton officiating. Burial will be at Lyons Municipal Cemetery, Lyons. Visitation will be from 5:00 to 7:00 P.M., Monday, January 15, 2018 at Birzer Funeral Home, Lyons with family present. In Lieu of flowers the family suggest memorials to the Chase Fire Dept. or Chase High School Athletic Dept. in care of Birzer Funeral Home.

Marcelene Rae Proffitt
Mother of
Rodney, Class of 1966
Roger, Class of 1968
Becky Cook, Class of 1972
Randy, Class of 1976
Race, Class of 1985

Judy Lawler McCrery, Class of 1962
The following was sent to Ann Brailoff Martin and was written by Terri McCrery
J
udith Ann Lawler was born in the family farmhouse in Vera, Illinois, on July 5, 1944. Her father was a Southern Baptist preacher who moved the family around to various small towns in the midwest, at times living without indoor plumbing. Judy and her three older siblings attended many schools throughout those years, including a one-room school house.
Passing through La Junta, Colorado, on their way to Nebraska in 1961, Judy talked her parents into letting her live with her sister so she could start and finish her senior year of high school in one place. It was there at La Junta High School that the quiet and friendly Judy Lawler caught the eye of the dashing and outgoing Mark McCrery (Judy always thought it ironically funny that the two of them first met in a "Social Problems" class in school). They were each other's best friend for the next 56 years, and leave behind a legacy of marriage that took seriously the vows "for richer or for poorer, in good times and in bad, in sickness and in health, until death do us part," for which we are forever grateful.
Mark and Judy were married in June of 1963, and a few years and two sons later, they moved to the Boulder area where they made their home for the next 38 years. Judy loved flowers and working in her gardens, cooking hearty meals for her family, nurturing friendships, crocheting and cross-stitch, and studying and reading through the Bible every year. With her humble servant heart, Judy served in many capacities, among those as caregiver for an elderly neighbor and church janitor. After raising her family, Judy was offered a position at Memorial/Mapleton Rehab Center in Boulder as a physical therapy aide, where she was well-loved and appreciated for the next 20 years.
As a beloved and devoted wife, mother, and grandma, Judy enjoyed spending quality and quantity time with her family, which was a source of great joy and delight to her. She joyfully welcomed two daughters-in-law into her family and loved them as her own – but far more than just being a mother-in-law, Judy was a trusted and cherished friend, confidante, wise counselor and great encourager to them both. And Grandma went out of her way to make sure each of her eight grandchildren knew how very special they were to her, too.
Above all, Judy loved her Savior, the Lord Jesus Christ, and lived her life for the glory of God. We are eternally blessed to have witnessed such a beautiful example of what a truly selfless, gracious, joy-filled, Christ-centered life looks like.
Judy McCrery's life exemplified I Peter 3:3-4: "Do not let your adorning be external – the braiding of hair and the putting on of gold jewelry, or the clothing you wear – but let your adorning be the hidden person of the heart with the imperishable beauty of a gentle and quiet spirit, which in God's sight is very precious."
Born July 5, 1944. Died Dec. 29, 2017.

Survived by her husband, Mark McCrery; two sons, Todd McCrery, and Troy McCrery; a brother, Ken Lawler; a sister, Joyce Swafford; and her 8 grandchildren.

Interment, Pitkin, Colorado.

Mother of Doug Caywood, Class of 1971

Donna Clites Kelso, Class of 1950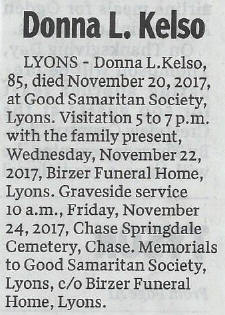 Husband of Ann Starnes Hale, Class of 1975

This was just sent to me--
Donna Leah (Drury) Young, Class of 1946
Donna Leah (Drury) Young (Chase HS Class of 1946 [KS]) passed away Thursday evening, September 29, 2016, at her son's home in Phoenix, Arizona. She was 88. Her cause of death was congestive heart failure. Born February 10, 1928, in Wilson Township, Rice County, Kansas, at her family's farm about one mile south of Lodiana Cemetery, Donna was the third of three sisters born to John Samuel and Frances Edna (Hutchens) Drury. Her childhood was spent at various farms in Rice County attending elementary schools such as Banner, Wide-Awake, and Pleasant View rural schools; finally graduating high school at Chase in 1946. Donna married the love of her life, Merle Calvin Young, in March 1945, three days before he was shipped off to World War II. After her graduation, she moved in with her husband and spent the early years of her marriage in Kansas. They had one son, Dennis, born in 1948. Over the years, the family lived in Kansas, Oklahoma, Arkansas, North Dakota, Ohio, Florida, back to Arkansas, and then Hawaii until returning to Lyons in 1989. There, Merle and Donna remained until Merle's Alzheimer's Disease forced the family to retire to their son's home in Arizona in 2009. Donna was preceded in death by her parents John (May 1964) and Frances (October 1985). Her oldest sister Ila Fern passed in 1992 and her older sister Betty passed in 2014. Her husband, Merle, passed away in March 2015, only three days short of the couple's 70th wedding anniversary. Donna is survived by her son, Dennis, of Phoenix, along with two nieces and four nephews. Donna's life was commemorated November 9, 2016, at the Chase, Kansas, Senior Center. Internment was beside her husband, Merle, at the Salem-Friedhof Cemetery just south of Bushton, KS.

Tammy Clark Linke, Class of 1984

Beverly Hager Robinson, Class of 1952

Janet Melcher Branscom, Class of 1970

Jerry Linke, Class of 1957


Until we meet again, may God hold you in the palm of his hand . . .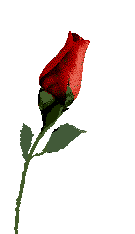 Since the 2018 newsletter has gone out . . .
CHS ALUMNI
Class of 1937
Loretta Malone Forshee
Class of 1944
Dorothy James Becker
Class of 1952
Phil Pulliam
Class of 1953
Doris Browning Jones
Dorothy Shadduck Monroe
Class of 1956
Martha Lallman Stover
Gary Pierce
Class of 1959
Eugene "Pete" Dellinger
Class of 1960
Doug Melcher
Class of 1966
Carla Jones Wood

CHS FACULTY AND SCHOOL EMPLOYEES

Memorials Received Since The 2017 Newsletter:

Please remember our deceased friends and classmates with a memorial gift to our alumni association. We send a nice card to the family acknowledging your gift. These gifts help your association with on-going expenses of office supplies, postage, etc. Any amount is appreciated. We do not have dues and through these gifts we are able to cover operating expenses and contribute to projects at the school. Your help is truly appreciated. Make your check payable to CHS Alumni Association and send to: CHSAA, P.O. Box 72, Chase KS 67524. Also please specify on your check that this is for the In Memory Fund. Thank you again!