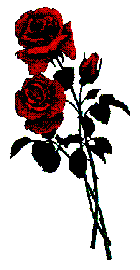 IN MEMORY
Some People come into our lives and quickly go.
Some stay for a while and leave footprints on our hearts


And, we are never, ever the same . . . .


For those of you who might remember him~~

Husband of Alice Hoover Cassidy, Class of 1958
Clarence E. Cassidy, 88, passed away Sunday, April 16, 2017. Memorial Service 1:00 p.m., Friday, April 21, 2017, at Catholic Care Center, 6550 E. 45th St. N., Bel Aire, KS. Clarence was a loving father and husband, and a devout Catholic. Preceded in death by his mother, Mary Ann Cassidy and 3 brothers. He is survived by wife, Celia; children Sherry (Mike) Henning, Carol (Ephrom) Marks, Daniel (Nikole) Cassidy; 8 grandchildren, and 1 great-grandchild. In lieu of flowers, a memorial has been established with Catholic Care Center.

Richard J. Smith Class of 1955
Richard was born on November 25, 1936 and passed away on Saturday, April 1, 2017.Richard was a resident of Sulphur Springs, Texas at the time of his passing. Funeral services will be held at 2:00 P.M. on Wednesday April 5 2017 at Murray-Orwosky Funeral Chapel. Interment with military honors will follow at DFW National Cemetery with Cody Poe Russ Butler Nick Poe Trey Poe Richie Dalby Jr. and Sean Stanton serving as pallbearers. Visitation will be held one hour prior to service

Dennis D. Messick, 66, passed away at Diversicare of Hutchinson on April 11th, 2017. Born on October 22, 1950 in Sterling, KS to Orie & Mary Lois (Ruddell) Messick. Dennis was a longtime Hutchinson resident formerly of Chase, Lyons, & Katy, TX. He graduated from Emporia State and was a member of Sigma Phi Epsilon Fraternity. He married Kristin Stockstill of Geneseo on Dec. 23, 1978 in Geneseo. Mr. Messick worked as a teacher, realtor & furniture retailer. He taught middle school math and coached at Emporia and previously worked as a pipleline engineer for Conoco in Katy, TX. In addition he was owner of Kimple Furniture in Lyons. Later he worked as a realtor at Coldwell-Banker in Hutchinson. Mr. Messick conducted continuing education classes in real estate throughout the Midwest and also taught real estate classes at Hutchinson Community College. He was also an avid golfer. Survivors include, Son, Price Messick, Astoria, NY; Brother, Larry Messick, Boca Raton, FL; and sister, Linda Kimple, Ellinwood, KS. Memorial service will be announced at a later date. Memorials are suggested to Boys & Girls Club of Hutchinson in care of Minnis Chapel, PO Box 246, Ellinwood, KS 67526

Kenneth J. Link, 88, died April 9, 2017, at Clara Barton Hospital, Hoisington. He was born July 4, 1928, at Chase, the son of Louis and Bertha (Gregory) Link. He married Shirley Jean Wallace March 27, 1951, at Holy Name Catholic Church, Bushton. A Great Bend resident since 1960 coming from Chase, Mr. Link was employed by Skelly Oil Company, and previously owned and operated Chase Tank Service, Chase Well Service and Strata Drilling. He was a member of Prince of Peace Parish at St. Rose of Lima Catholic Church, Knights of Columbus Council #862, AF & AM Lodge #15, Isis Shrine, York Rite, and Kansas Independent Oil and Gas Association (KIOGA). Mr. Link was a past president of Great Bend Petroleum Club and a past member of Moose Lodge of Hutchinson. Survivors include his wife Shirley Link, of the home; two daughters, Linda Meyeres and her husband Jim of Chase, and Denise Barbour and her husband Jack of San Angelo, Texas; one daughter-in-law, Janis Link of Great Bend; one son-in-law, Lynn Bownes of Great Bend; one brother, Vincent Link of Aurora; seven grandchildren, Mike Link and his wife Kristi, Steven Link, Ryan Bownes and his wife Stacey, Derek Bownes and his wife Ashley, Kalesha Schartz and her husband Matt, Jason Meyeres and his wife Darci and Jamee Kizzar and her husband Blake; thirteen great-grandchildren, Mikayla Bownes, Brenna Bownes, Emeri Bownes, Mae Lynn Schartz, Jersey Meyeres, Morgyn Meyeres, Cordell Moore, Brayden Moore, Allison Link, Emma Link, Duell Kizzar, Lathem Kizzar and Blakelinn Kizzar; and a host of nieces and nephews. He was preceded in death by two sons, Mark Allen Link and Kent Eugene Link; one daughter, Rita Jo Bownes; five brothers, Gregory Link, Russell Link, Norbert Link, Raymond Link and Clifford Link, one sister, Theresa Owens; and two grandchildren, Nicole Meyeres, and Curtis Meyeres. Vigil Service with Knights of Columbus Rosary will be at 7 p.m., Monday, April 17, 2017, at Bryant Funeral Home. Mass of Christian Burial will be at 10:30 a.m., Tuesday, April 18, 2017, at St. Rose of Lima Catholic Church in Great Bend with Father Ted Stoecklein celebrating. Burial will be in Great Bend Cemetery, with graveside rites by Masonic Lodge #15. Friends may call from 9 a.m. to 9 p.m., Monday, April 17, 2017, at Bryant Funeral Home. Memorials have been established with Holy Family School Endowment or Sunflower Shrine Club or Barton County Relay for Life, in care of Bryant Funeral Home.

After the newsletter had gone out we received word that Jerry Miller, Class of 1961 had passed away
Jerry R. Miller was born September 13, 1942 in Lyons, Kansas, died August 3, 2015. The son of Lansing & Frances (Wheler) Miller. He served his country in the United States Army during the Korean War. On November 7, 1964 Jerry married Linda F. Truhlar. She passed away February 25, 1997. Jerry then married Ruth Parks on February 14, 2006 in Abilene. She survives of the home. He is also survived by his sons Sean D. & his wife Julie Miller of Copperas Grove, Texas, Randy E. & his wife Becky Miller of Midland, Texas; four grandchildren & two great grandchildren. Jerry was preceded in death by his first wife Becky, Brother Jim, and his parents. Jerry's family has selected cremation. A memorial service will be at a later date. Memorial contributions may be made to the Veterans of Foreign Wars and may be sent in care of the Martin-Becker Carlson Funeral Home414, NW 3rd, Abilene, Kansas 67410. Condolences may be sent to the family at www.martinbeckecarlson.com.

Earl "Bill" Cooper, Class of 1947

After the newsletter had gone out we received word that Rex R. Burden had passed away, Class of 1939
Rex R. Burden, Class of 1939
Rex R. Burden, Garden City, Kan., passed away Jan. 8, 2016. Rex was born May 27, 1921, in Chase, Kan. He graduated from K-State in Dec. of 1942 with a degree in business. He enlisted in the Army in January 1943. He was commissioned as a 2nd Lieutenant serving in the costal artillery. Rex applied for pilot training and graduated in the class of 1944E. He was shipped out to England in November of that year. His first mission was flying the new P51 on Nov. 26, 1944, the Sunday after Thanksgiving. He flew a total of 55 missions. His last mission on May 2, 1945, escorting a B-17 bomber dropping leaflets, was just six days before VE-Day. Some of his decorations and citations included the Air Medal w/5 Oak Leaf Clusters, the Distinguished Flying Cross and the WWII Victory Medal. Back in the States, Rex did some teaching in Hutchinson. He married Mary Louise Carl on Jan. 29, 1950, and moved to Garden City where he became a very successful farmer. Rex and Mary loved to travel and traveled all over the world. For over 20 years, they wintered for two months in Hawaii. Rex and Mary moved to Overland Park in 2008 to be closer to family. He was preceded in death by his parents; his wife, Mary; and daughter, Betsy. He is survived by son-in-law, Tom; grandchildren, Meghan (Nick) and Brandon and his great grandchildren, Madison, Jackson and Brooklyn. Memorial contributions may be made to the Garden City Zoo or the Wounded Warrior Project. Johnson County Funeral Chapel, 913-451-1860, www.johnsoncountychapel.com Published in Kansas City Star on Jan. 13, 2016

Carolyn Peterson Piper, Class of 1980
Carolyn Piper, 53, of Scribner died Wednesday May 27, 2015, peacefully at her home surrounded by family after a battle with cancer. Carolyn was born Dec. 31, 1961, in Sterling, Kan., to Marion and Janice "Foote" Peterson. She grew up in Chase, Kan., and graduated from Chase High School in 1980. She then received her degree from Fort Hays State College and began teaching in Harrison where she met Marvin Piper. Carolyn started teaching at Scribner-Snyder High School in 1989 and in July of 1990 married Marvin. She then taught at Blair, Fremont and was currently on staff at Wisner-Pilger High School. In her career Carolyn coached softball, volleyball, basketball and track. Carolyn was a member of St. Lawrence Catholic Church in Scribner. Carolyn touched the lives of many people with her smile and generosity, and maintained her trademark sense of humor all the way to the end. Survivors include: her husband, Marvin of Scribner; daughters, Kelsey, Kayla and Kristin of Scribner; special family member, Laura (Ted) Paasch of Omaha; sister, Cathy (Ben) Delgadillo of St. John, Kan.; brother, Steven (Wiletta) Peterson of Chase, Kan.; sisters-in-law, Kathryn (Ray) Dieckmann of Lusk, Wyo., Julia Piper of Harrison, Rosa Roberts of Crawford and Cheryl (Craig) Scherbarth of Elsie; brother-in-law, Franklin Piper of Harrison; nieces, nephews, cousins, aunts, uncles and many friends. Carolyn was preceded in death by her parents. The funeral Mass is 10:30 a.m. Saturday at St. Lawrence Catholic Church in Scribner. The Rev. Damien Wee is officiating. Visitation is 3-7 p.m. Friday with family present from 6-7pm, and a wake service at 7 p.m., all at St. Lawrence Catholic Church.


Parents: Gavan and Leslie Steffan Link, Classes of 1975, 2002
Grandparents; Jim and Cindy Holliday Steffan, Classes of 1975, 1978
Grandparents; Howard and Jeanine Wood Link, Classes of 1968, 1972

Ronald Starr, Class of 1971

Casey Boyd
Mother of Jesse Boyd, Class of 2004

Marilyn Pearce O'Hara, Class of 1958

Jud Dupy, Class of 1943
Former President of CHS Alumni Association
Jimmie J. (Jud) Dupy passed away Thursday, November 3, 2016, at Salina Regional Medical Center. He was born August 9, 1925, in Billings, OK and was preceded in death by his wife, Lois (Morisse) Dupy; parents, Lafe and Myrl (Taylor) Dupy; brother, Ed Goldsmith; and sister, June Van Syckel. Jud graduated from Chase High School, and then joined the US Army where he served in the 28th Infantry division during World War II. On July 25, 1952, Jud was united in marriage with Lois Morisse. Jud was a devoted father to their three sons, Dee and wife, Linda, of Albuquerque, NM, Ron, of Salina, and Doug and his wife, Jacque, of Castle Pines, CO. Other survivors include his seven grandchildren: Andy Schippers, Libby Starns, David Dupy, Tyler Dupy, Matt Dupy, Greg Dupy and Brian Dupy; nine great-grandchildren: Desi Schippers, Jordan Schippers, Jadyn Starns, Brooke Starns, Carter Starns, Ryan Dupy, Cade Starns, Hailey Dupy, and Anna Dupy. Jud had a very successful sales career in the insurance business. He received his license on July 31, 1953, and was one of the longest tenured licensed insurance agents in the State of Kansas. Jud was a District Manager for American Family Insurance for 40 years and continued to work part time up until the time of his passing. Funeral service will be at 10:30 a.m., Monday, November 7th, at Trinity Lutheran Church, 702 S. Ninth, Salina, KS. Burial will follow at Roselawn Memorial Park in Salina. Memorials are suggested to Trinity Lutheran Church Foundation or the Salina YMCA.

Doris Kennedy, Class of 1932

Daughter of
Kenneth Link, Class of 1947

Tom Halfast, Class of 1954

Charles Becker, Class of 1947

IUKA – Charles H. Becker, 87, made his heavenly transition Friday, Sept. 30, 2016. He was born July 22, 1929, in Bushton, to John Henry and Virgie Blanche (Peterson) Becker. He took Betty Ann (Callis) Becker to be his wife Sept. 12, 1948. She preceded him in death July 3, 2015. Other survivors include: four sons and daughters-in-law, Barry and Kay of Hutchinson, Thomas and Janice of Pratt, Ted of Wichita, Michael and Sherry of Iuka; seven grandchildren, 12 great-grandchildren; nine great great-grandchildren; sister, Myrna Beth Moorman of Hutchinson; sisters-in-law, Georgia Becker of Wier, and Dorthy Becker of Livermore, Calif.; and nieces and nephews. He was preceded in death by his wife, Betty; parents; brothers, Virgil and James Becker; and two grandchildren, Michael and Nicole Becker. Chuck was the patriarch of the family in every way, morally, ethically, and spiritually. He also instilled a strong work ethic into his four boys. He worked for Ford motor company as a bookkeeper from 1969 until his retirement in about 1995. He was a member and Elder at Faith Community Church in Great Bend. He enjoyed watching cattle auctions and baseball. He loved his family and showed it in his way. He is with his heavenly family, but his earthly family will miss him greatly. Visitation will be from 9 a.m. to 8 p.m. with family receiving friends from 5 to 7 p.m. Monday at Larrison Mortuary, 300 Country Club Road, Pratt. Graveside Service will take place at 9:30 a.m. Tuesday, Oct. 4, 2016, at Iuka Cemetery. Memorial Service will be at 11 a.m. Tuesday, Oct. 4, 2016, at Larrison Mortuary. Memorials may be made to donor's choice, in care of Larrison Mortuary. Condolences may be sent to www.larrisonmortuary.com.

Son of
Jerry Miller, Class of 1961
Linda Truhlar Miller, Class of 1964

Robert (Bob) Coldwater, Class of 1950

Roy Hoover, Class of 1965
Roy Gene Hoover of Weslaco, Texas, went home to be with the Lord at the age of 69 on September 9, 2016, with family at his side. Roy was born January 4, 1947, in Lyons, Kansas, to Herbert and Tessie Hoover. Roy grew up in the Chase, Kansas, area where he attended Chase Public Schools. He served in the U.S. Army Reserves from 1968 to 1972. He retired from the oil and gas production business after 30 years of service in southwest Kansas and the Panhandle of Oklahoma. Upon his transfer to Beaver, Oklahoma, he met the love of his life, Linda LaMunyon, and the two were united in marriage on June 4, 1992. They made their home in Texhoma, Oklahoma, until retirement in 2007. Roy and Linda enjoyed retirement while traveling in their RV, which they called "home" for 5 years. They considered themselves Winter Texans and eventually settled in Weslaco. He was a member of the Friendly Baptist Church in Branson, Missouri. Roy had a special ear for music and was a self-taught musician. He fine-tuned his gift to the point of blessing many congregations with his talent for singing while playing the guitar. However, his main musical passion was playing his fiddle, and he would attend "jam sessions" several times a week throughout the Rio Grande Valley. He spent countless hours on his fiddle and he once told Linda, "I feel like I'm in the presence of the Lord when I'm playing gospel music on my fiddle." He was preceded in death by his parents and two brothers, Dwaine and Truman. He is survived by his wife Linda of the home; two daughters, Michele and husband Brad Cornelius of Guymon, Oklahoma, Stephanie and husband Mario Perez of Woodward, Oklahoma; four granddaughters, Vanessa Chase of Evanston, Illinois, Ashlie Hawley of Oklahoma City, Jerica and husband David Landrum of Pecos, Texas, Eva White of Buffalo, Oklahoma, as well as Mario Jr., Jasmeen, and Albert Perez; three brothers, Dale and wife Delores of Saxman, Kansas, Rex and wife Sharon of Wichita, Kansas, and Ray and wife LaNell of Hutchinson, Kansas; one sister, Alice and husband Clarence Cassidy of Wichita, Kansas; nieces, nephews, and a host of friends.

Found obit ( Thanks Mary Johnson) so putting it on.
Karen Rambo Pflughoft, Class of 1958

Found a better obit in Lyons paper
Janet Gates Foulger, Class of 1979

Found a better obit so replace the other one.
Rita Sharpe, Class of 1951

Larry "Brute" D. Smith, Class of 1955
Larry "Brute" Douglas Smith, 80 of Sterling, passed away Sat., July 23, 2016 in Sterling. Memorial service will be 10:30 am, Friday, July 29 at Trinity Lutheran Church with Reverend Michael Paulison and Reverend James Nash officiating. Service will conclude at the church. Larry was born July 15, 1936 in Downs, Kansas to LeRoy and Grace Levina Grieg Smith. He graduated from Chase High School in 1955. Larry was a star football player and received a scholarship to play football at Kansas University. He married Leila R. DeWitt on Dec. 8, 1956 in Chase, Kansas. They moved to Sterling, CO from Chase in 1959. Larry was manager at Foxhoven's, working in many different capacities for forty-eight years until retiring in 2006. He then worked for CHS Coop from 2006 until 2015. Larry was a member of Trinity Lutheran Church and an elder and very active within the church. He was an avid sports fan. Larry is survived by his wife Leila R. Smith of Sterling, CO; sons Douglas D. Smith and wife Dana L. of Sterling and Timothy G. Smith of Portland, Oregon; one grandson, Christian Smith of Sterling. He was preceded in death by his parents and eight brothers and sisters. Contributions may be made to the Larry Smith Memorial. Chaney-Reager Funeral Home handled arrangements.





Sister of
Kenneth Singleton, Class of 1955
Jack Singleton, Class of 1957
Dennis Singleton, Class of 1967
Brenda Singleton Gomez, Class of 1963
Sherry Singleton Cook, Class of 1965

Duane (Bub) Haxton, Class of 1961
Duane Haxton, 73, died Tuesday, July 12, 2016, at his Newton residence. He was born Oct. 19, 1942, to Wallace Ray and Louise Emily (Werhahn) Haxton. He married Barbara (Barb) Meyeres on Sept. 14, 1963. Survivors: wife, Barb; son, Tom (Mijkin); daughters, Susan Werth (Alan), Lisa Calbert (Darin) and Lori Anderson (Greg); sister, Shirley Long; 30 grandchildren; and 17 great-grandchildren. Preceded in death by: parents; brother, Larry Haxton; and granddaughter, Elyse Anderson. Visitation: 5-9 p.m. Friday, July 15, at Petersen Funeral Home, Newton, with the family receiving friends from 6:30 p.m.-8 p.m. Funeral Mass: 10:30 a.m. Saturday, July 16, at St. Mary's Catholic Church in Newton. Private family interment in St. Mary's Cememtery. Memorials: to St. Mary's School, in care of Petersen Funeral Home

Russell Gibson, Class of 1956
Russell W. Gibson, of San Antonio, TX died Saturday, June 25, 2016. Russ was born in Sterling, KS to Russell and Sarah Porter Gibson. He graduated from Kansas State University with a degree in Radio Television. He worked in radio sales and management for 32 years, including management and group ownership of KINA radio in Salina, KS. He changed careers in 1988 from radio to sales for Feist Publications in and around Lubbock, TX. His passion was world travel and adventure. He was thrilled that he was able to visit six continents; especially enjoying connecting with locals in whatever country he visited. Russ enjoyed a good joke and loved being with people. His faith was important to him and he served in many positions in the different churches he attended. His priorities were God, his family, his career and his many friends. He is survived by Carol Kellogg Gibson, his wife of 57 plus years; a daughter Maradee Holmes, (Bill), Austin, TX; a son Weston, (Diane) Salina, KS; Grandchildren Connor and Rachel Gibson; sister, Jo Hiebert, (Leif), Boulder, CO; brother-in-law, Earl Kellogg, (Jan), Champaign, IL; plus nieces, nephews, cousins, and numerous friends. He was preceded in death by his parents and a brother, Porter Ward. There will be a Memorial Service at Morningside Ministries at The Meadows, San Antonio, TX at 9:30am on Friday, July 1st. In lieu of flowers, memorial donations can be made in his name to Morningside Ministries "Covenant Endowment Fund" (www.mmliving.org/giving) or South Plains Food Bank (www.spfb.org).

Christopher 'Chris' David Gomez, Class of 1980
was born July 18, 1962 in Lyons, KS to Kenneth & Irene Elizabeth (Harms) Gomez and passed away June 23, 2016 at Cushing Ok. He grew up and attended school in Chase, KS, graduating from Chase High School in 1980. Chris attended Kansas State and Ft Hays State University. He married Lisa Stapleton on April 24, 1982 in Chase, KS. He began his career in the oilfield and was transferred to Drumright then to Cushing where he has lived since. Chris enjoyed attending his childrens/ events. He enjoyed watching Kansas State football. He always enjoyed attending sprint car races and going to the Chili Bowl every year. Chris was well known for his photography, taking many pictures of his children and grandchildren. Spending time with his grandchildren was his priority. Survivors are parents Kenny and step mother Brenda Gomez, brother Tony Gomez and wife Beverly of Aurora Co., sister Mary Satterlee-Wilson and husband Jay of Manhattan Ks., children Tyler, Steffanie Penny and Husband Cody. Three grand children Oliver and Ella Penny and Baze Fox all of Cushing, Ok. Preceding him in death were his Mother Betty Gomez, brother Mike Gomez and son Austin Gomez . Private services will be held at a later date.

Roberta Fiedler, Class of 1982

Until we meet again, may God hold you in the palm of his hand . . .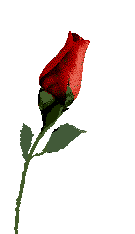 Since the 2017 newsletter has gone out . . .
CHS ALUMNI
Class of 1939
Rex R. Burden
Class of 1946
Kenny Link
Class of 1947
Earl "Bill" Cooper
Class of 1955
Richard Smith
Class of 1961
Jerry Miller
Class of 1968
Dennis Messick
Class of 1980
Carolyn Peterson Piper

CHS FACULTY AND SCHOOL EMPLOYEES

Memorials Received Since The 2017 Newsletter:


Please remember our deceased friends and classmates with a memorial gift to our alumni association. We send a nice card to the family acknowledging your gift. These gifts help your association with on-going expenses of office supplies, postage, etc. Any amount is appreciated. We do not have dues and through these gifts we are able to cover operating expenses and contribute to projects at the school. Your help is truly appreciated. Make your check payable to CHS Alumni Association and send to: CHSAA, P.O. Box 72, Chase KS 67524. Also please specify on your check that this is for the In Memory Fund. Thank you again!