Alumni Happenings

Page Five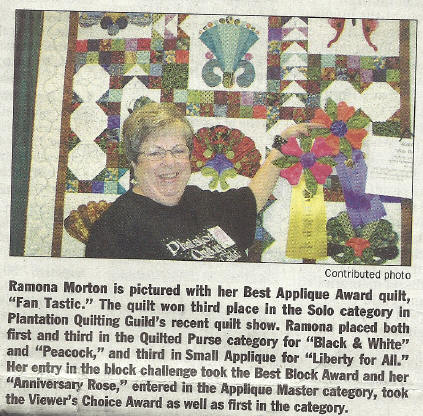 Ramona Mernagh Morton, Class of 1965
Ramona made and donated the Quilt that was raffled off at the 2008 Chase All School Reunion.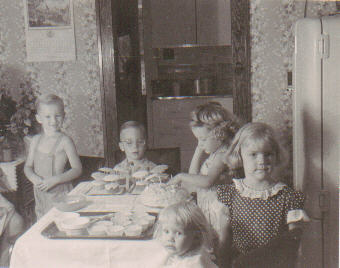 Mary Taylor Johnson is sharing this photo that she found. From left ?, Donald Wood,
Carol Kirsch Mitchell, Mary Taylor Johnson and Sharon Kirsch Hoverter.

These two class reunions took place in 2010 and did not get put on the website, so here they are--
25th Reunion, Class of 1985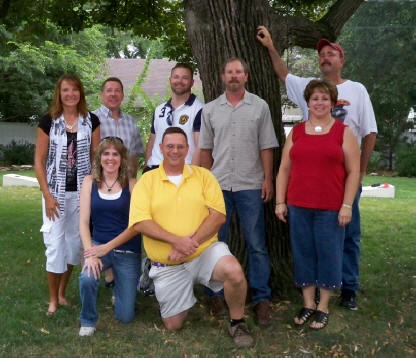 Standing-- Darla Minix Nall, Race Proffitt, Steve Eberhart, Dion Hoyt, Jeff & Lori Wilcox Wisehart
Front--Linda Theil Hausman and David Ball
They met at Race & Marnie Proffitts house in Hutchinson, Ks for a cook out. A fun time of eating and reliving
old memories were had by all. Everyone in attendance were, Race & Marnie Proffitt, Steve Eberhart,
Dion & Kimberly Hoyt, Jeff & Lori Wilcox Wisehart, David Ball, Mike & Linda Theil Hausman & Darla Minix Nall.
38th Reunion, Class of 1972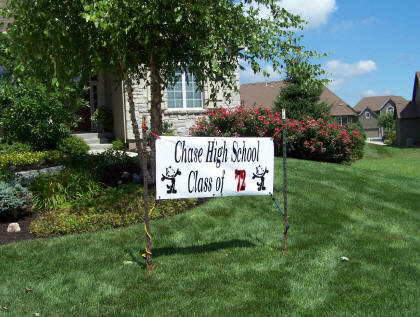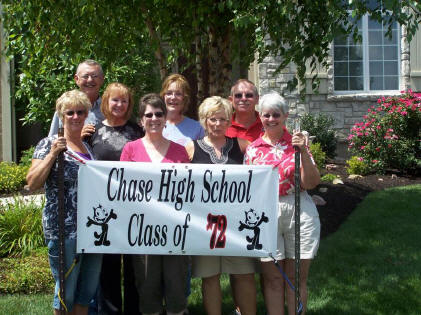 Janet (Kirsch) Gray, Larry Miller, Nancy (Wasinger) Cantrell, Anne (Martin) Gurss,
Jane (Wasinger) Sparks, Debbie (Loesch) Bach, Dick Schremmer, and Terri (Doll) Huslig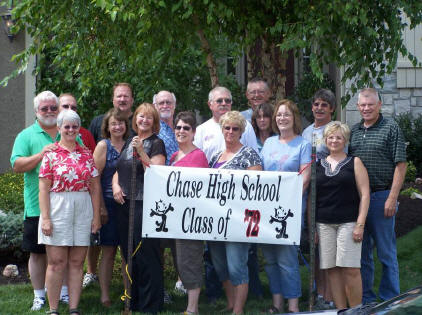 Back Row: Jeff Huslig, Dick Schremmer, Larry Cantrell, Dave Gurss, Chuck Gray, Larry Miller, Richard Sparks, Doug Bach
Front Row: Terri (Doll) Huslig, Janice Schremmer, Nancy (Wasinger) Cantrell, Anne (Martin) Gurss,
Janet ( Kirsch) Gray, Teresa Miller, Jane (Wasinger) Sparks, Debbie ( Loesch) Bach.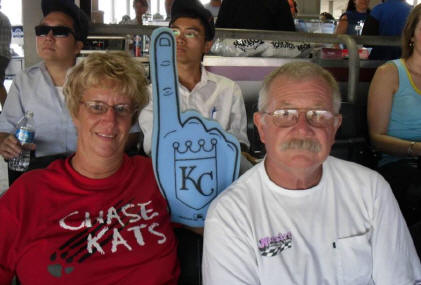 Chuck & Janet Kirsch Gray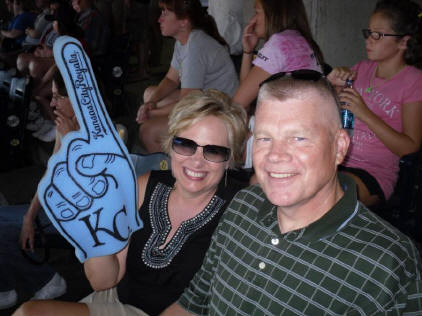 Doug & Debbie Loesch Bach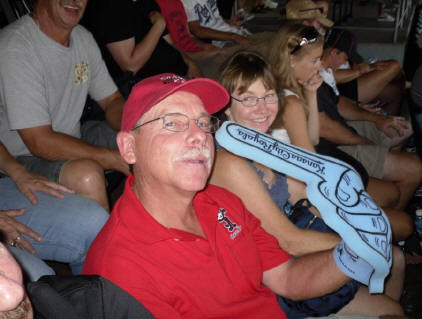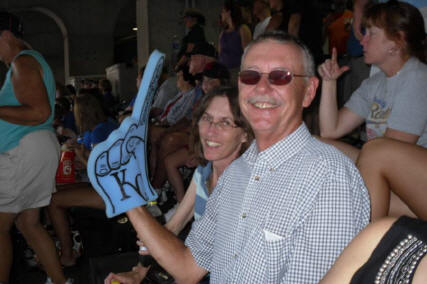 It was held in Kansas City, and they were going to have a picnic but it was so hot that week-end,
they moved it to Larry & Nancy Wasingers home. They had lunch and that evening they went to a Royals game.
They had gone to a Royals game on their Senior trip.
Those in attendance were, Larry & Nancy Wasinger Cantrell, Richard & Jane Wasinger Sparks, Dave & Anne Martin Gurss, Chuck & Janet Kirsch Gray, Jeff & Terri Doll Huslig, Doug & Debbie Loesch Bach, Larry and Theresa Miller, and Dick and Janice Schremmer.

In the Salina Journal
Jud Dupy, Class of 1943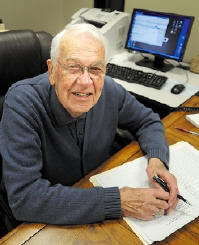 85 and still working

2/13/2011


By ERIN MATHEWS

Salina Journal

Jud Dupy sets his own hours, and he has a desk he can work from at home if he prefers.

Nobody quibbled when Dupy took time off at the end of September because he was one of 188 World War II veterans to participate in the Central Prairie Honor Flight to visit the World War II Memorial in Washington, D.C.

After more than 58 years in the insurance business, he has earned a few perks.

"I enjoy it," he said. "I don't care what your job is, when you enjoy your job, it's not as much work."

Dupy said that according to Kansas Insurance Commissioner's Office records, he holds the 12th-oldest insurance license in the state. He said the older licenses were all acquired two months before he got his.

Dupy started his career by selling insurance part time while a restaurant owner in Chase. He sold the restaurant and became a full-time agent, and soon was appointed district sales manager for American Family Insurance in southeast Kansas.

He transferred to the western Kansas district in July 1956, serving western Kansas for 20 years before moving into the north-central territory. Recruiting and training insurance agents was a job he found rewarding, so he stuck with it for 40 years.

One of the nice things about the insurance business, Dupy said, is there's no inventory to track.

"It's about meeting people, working with insureds and giving them the service they deserve," he said. "If you give good service, chances are they will stay with you."

On Jan. 1, 1993, Dupy retired from American Family.

He stayed home for about a year and a half, but retirement wasn't really his cup of tea.

"I don't have any hobbies," he said.

Then one day his son, Ron, who owned Bolen Wood Agency, called because he needed some temporary help in the office while a service representative was away on maternity leave.

Dupy enjoyed being back in insurance action, and the position didn't turn out to be temporary.

"The rest is history -- I stayed part time and then Bolen Wood merged with R.G.B. Schmidt and called it Sentinel Insurance, and I continued to work part time," he said.

He stayed on even when Sunflower Insurance purchased Sentinel and continued to work there until three years ago. That's when Sunflower discontinued carrying Buckeye Insurance, so Dupy moved to Salina Insurance Services to continue representing Buckeye clients.

He said he likes working for Buckeye because the company offers competitive rates and real people answer the phone.

Now his boss is Deb Burt, who was one of the agents he recruited for American Family before he retired, he said.

He currently has 75 to 100 clients, with mostly farm accounts. He handles both home and auto policies.

Dupy said his advice to young drivers would be: If your friend wants to race, don't do it.

"Youthful drivers are a lot of times the ones that don't have the fear that we do," he said. "They'll take a few chances."

He said his insureds over the past 17 years have been fortunate, and there have been no house fires. He has referred several to adjusters for storm damage claims over the years.

"You've got to have that agent to give you the service," he said.


NAME: Jud Dupy

AGE: 85

OCCUPATION: Insurance agent, Salina Insurance Services, 157 N. Ninth

YEARS ON THE JOB: 58 years in industry, 3 years in current position


Chase Kats won the game with Pawnee Heights 66-6 before the half so the game was called off for the remaining half.
This was Homecoming game( Off All School Reunion year. Chase Kats Alumni that stayed after for coffee are pictured below.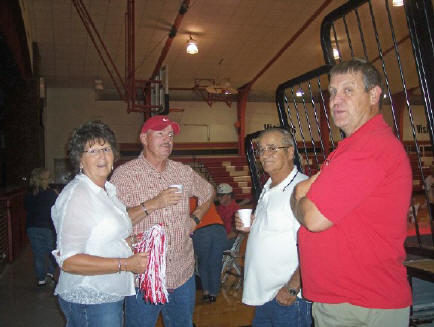 Carla Garman Hill, John Hill, Curt Gillespie & Mitch Poskey.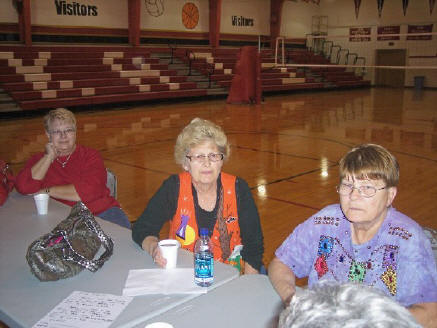 Connie Helm ( Mr. Helms wife) Grace Lumpkins, Corky (Cora) Starnes Miller.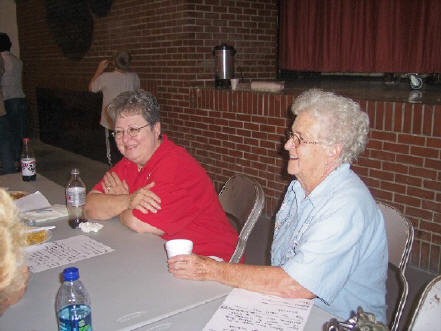 Paula Bliss Bieberle & Hughlene Gillespie.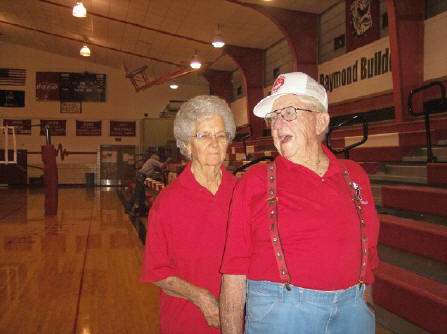 Frances & Alvin Heine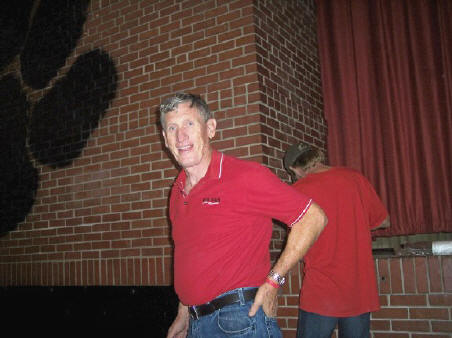 Mr. Helm.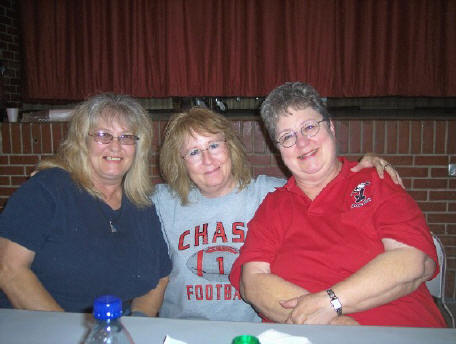 Vista Starnes Voth, Sherry Bliss Cole & Paula Bliss Bieberle.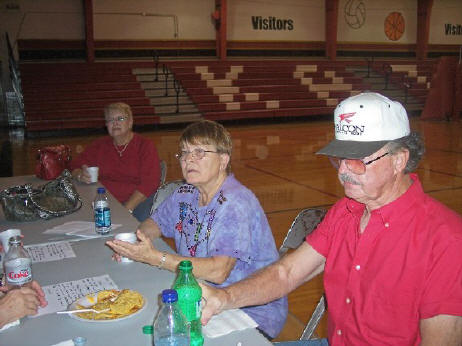 Connie Helm, Corky ( Cora ) Starnes Miller & Gerald Cole.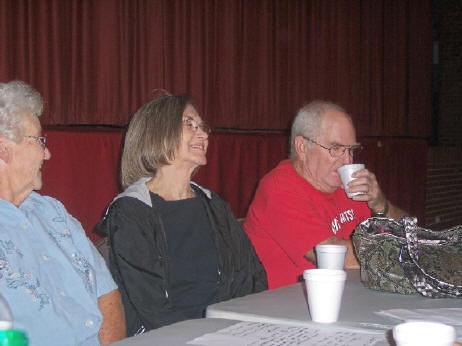 Hughlene Gillespie, Pat Kelso Porter & James Porter.

Tom Madden also came in but I didn't get a photo of him. Thanks everyone that came out to support our Chase Kats!


Travis Starr, Class of 1999 is coach of Otis-Bison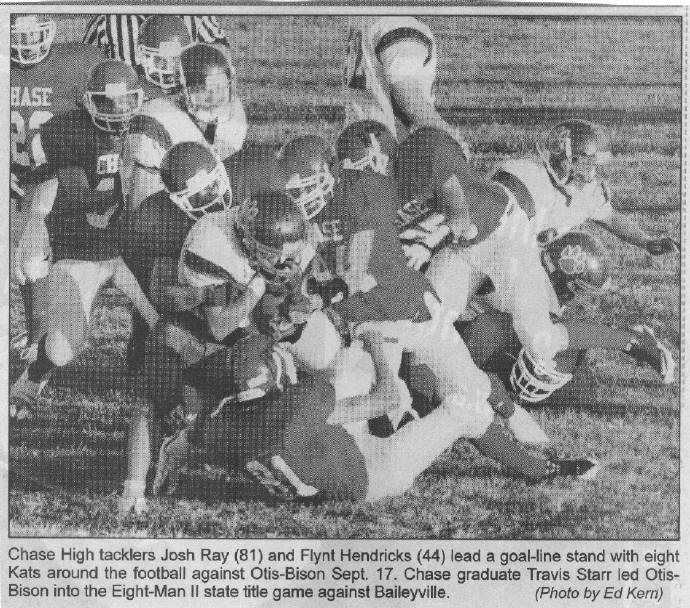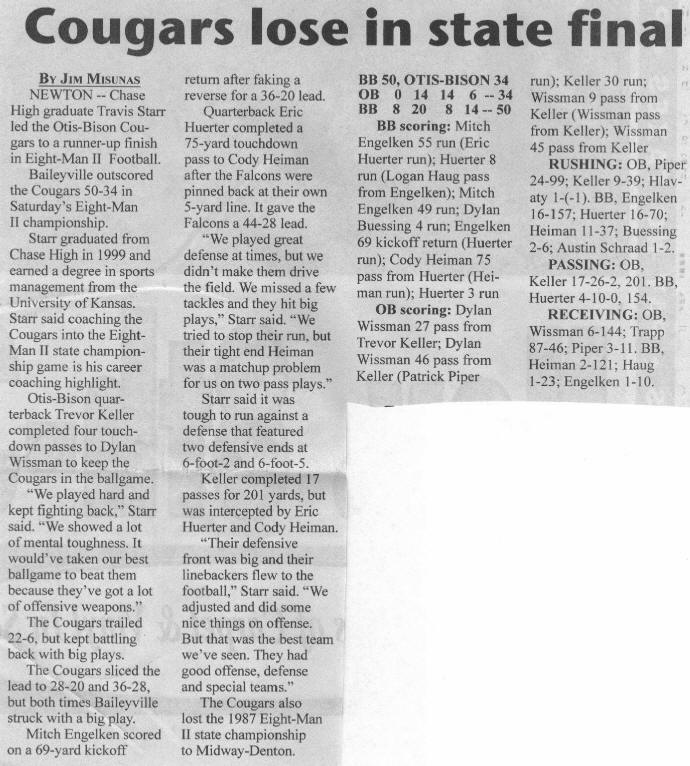 Travis Starr, Class of 1999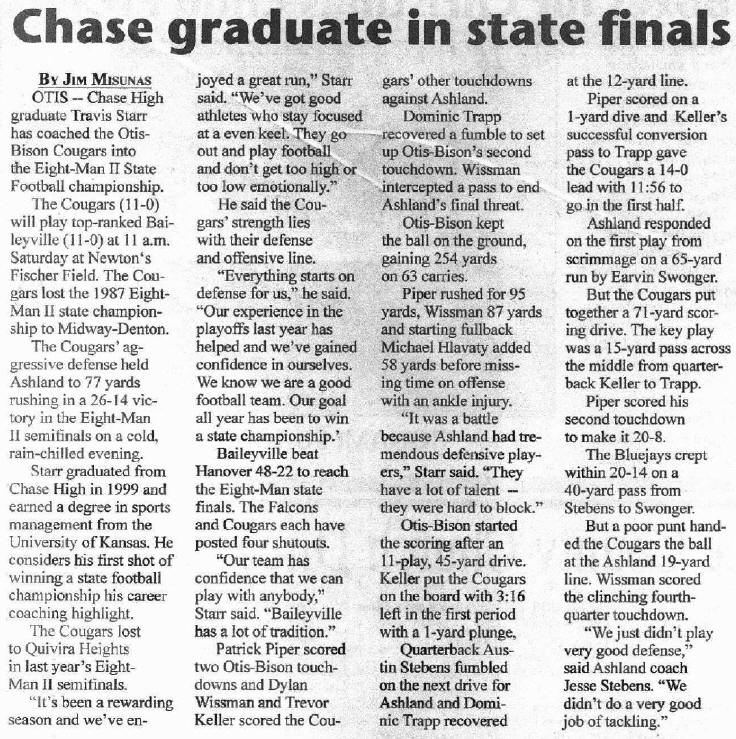 50th Class Reunion for the Class of 1960. They went to Branson and those in attendance were Tim Younkin, John Hill, Carol Coleman Jonson, Carolyn Boldt Anderson, Pat Werther Douglas, Hughlene Kinslow Gillespie, & Sharon Meyeres Williams. Some of the events were golfing, shopping, cruising Lake Tanneycomo. Saturday evening they had a wonderful dinner at the Gardens Restaurant. After dinner Tim Younkin shared a DVD that he had put together from home movie's that his Dad had taken. It included our Junior Prom, Senior Prom, Football Homecoming, Basketball Homecoming, Yearbook King & Queen, & Graduation. Here are a few photos that were taken there.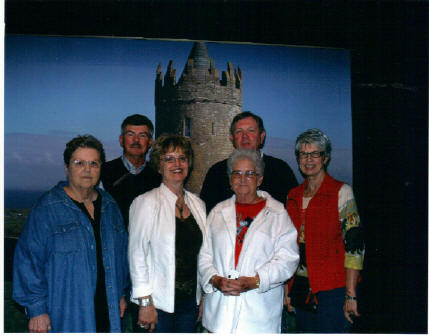 Pat Werther, John Hill, Sharon Meyeres, Tim Younkin, Hughlene Gillespie & Carol Jonson.
Sharon Meyeres, Pat Werther, John Hill, Carolyn Anderson, Tim Younkin & Carol Jonson.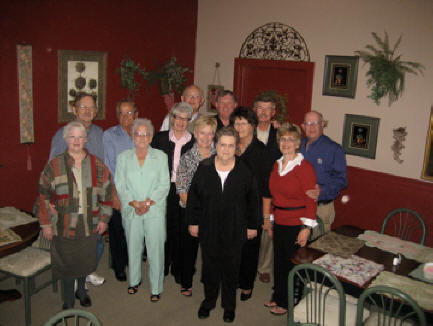 Carolyn Anderson, Kurt Anderson, Curt Gillespie, Hughlene Gillespie, Carol Jonson, Bob Jonson,
Jody Younkin, Tim Younkin, Pat Douglas, Carla Hill, John Hill, Sharon Williams & Lonnie Williams.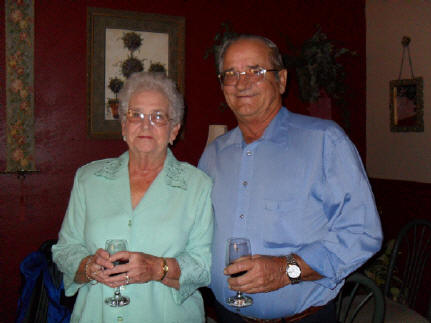 Hughlene & Curt Gillespie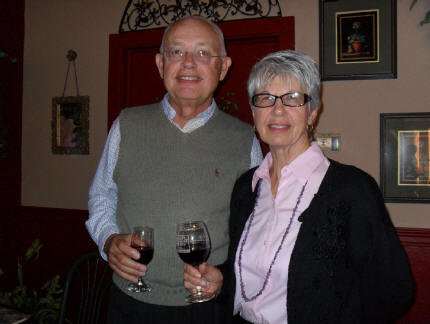 Bob & Carol Jonson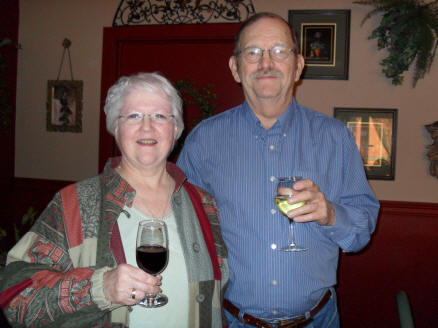 Carolyn & Kurt Anderson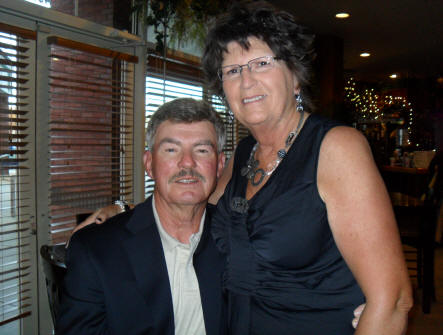 John & Carla Hill at dinner.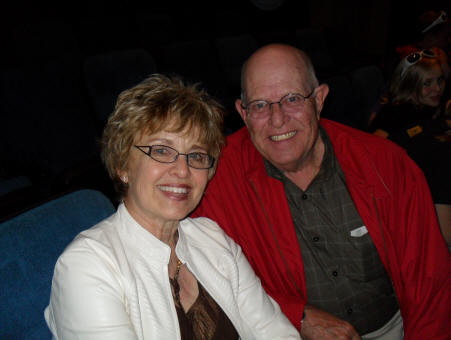 Sharon & Lonnie Williams at the 12 Irish Tenors.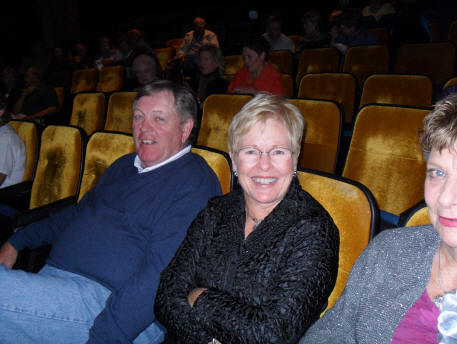 Tim & Jody Younkin at the 12 Irish Tenors.


Elizabeth Patterson Madden, Class of 1998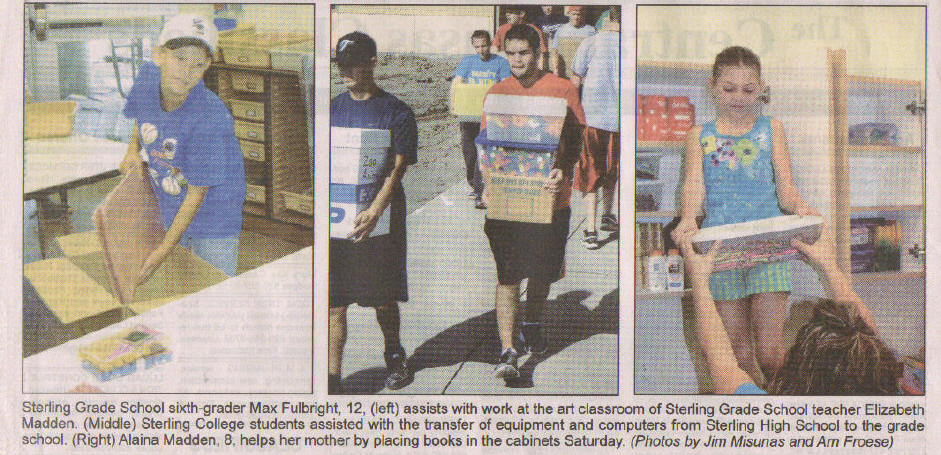 At the Taste of Home spring show in Lyons, front and center,
Bob Coldwater, Class of 1950, Beth Coldwater, Class of 1976 and Joan Coldwater.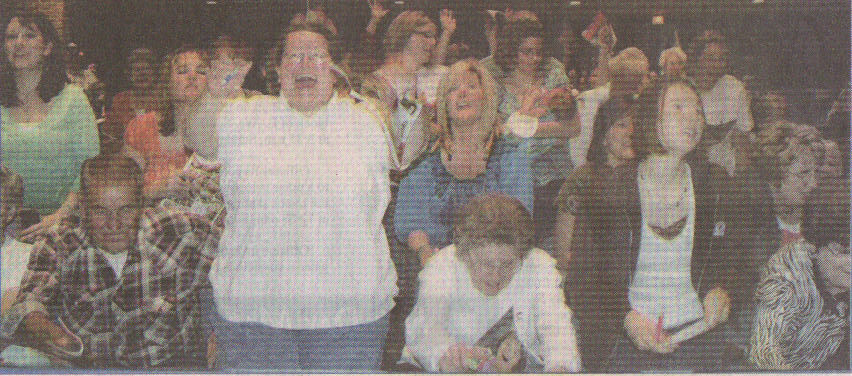 Josh Taylor, Class of 2007

Nice tribute to Jim Sharpe, Class of 1943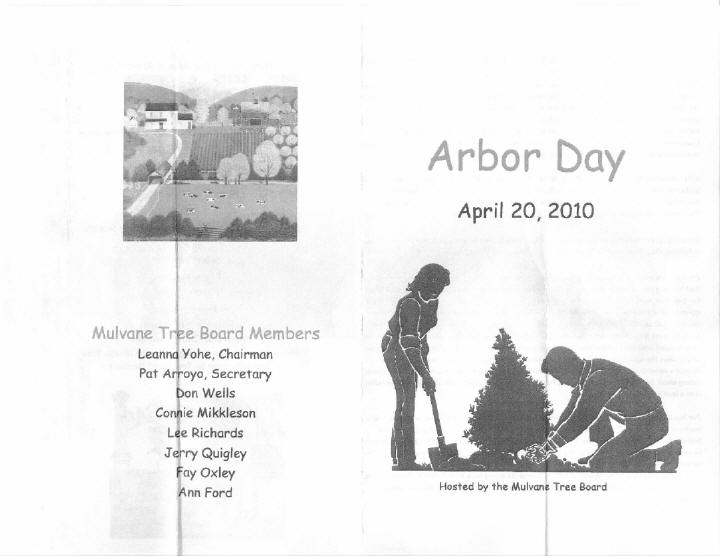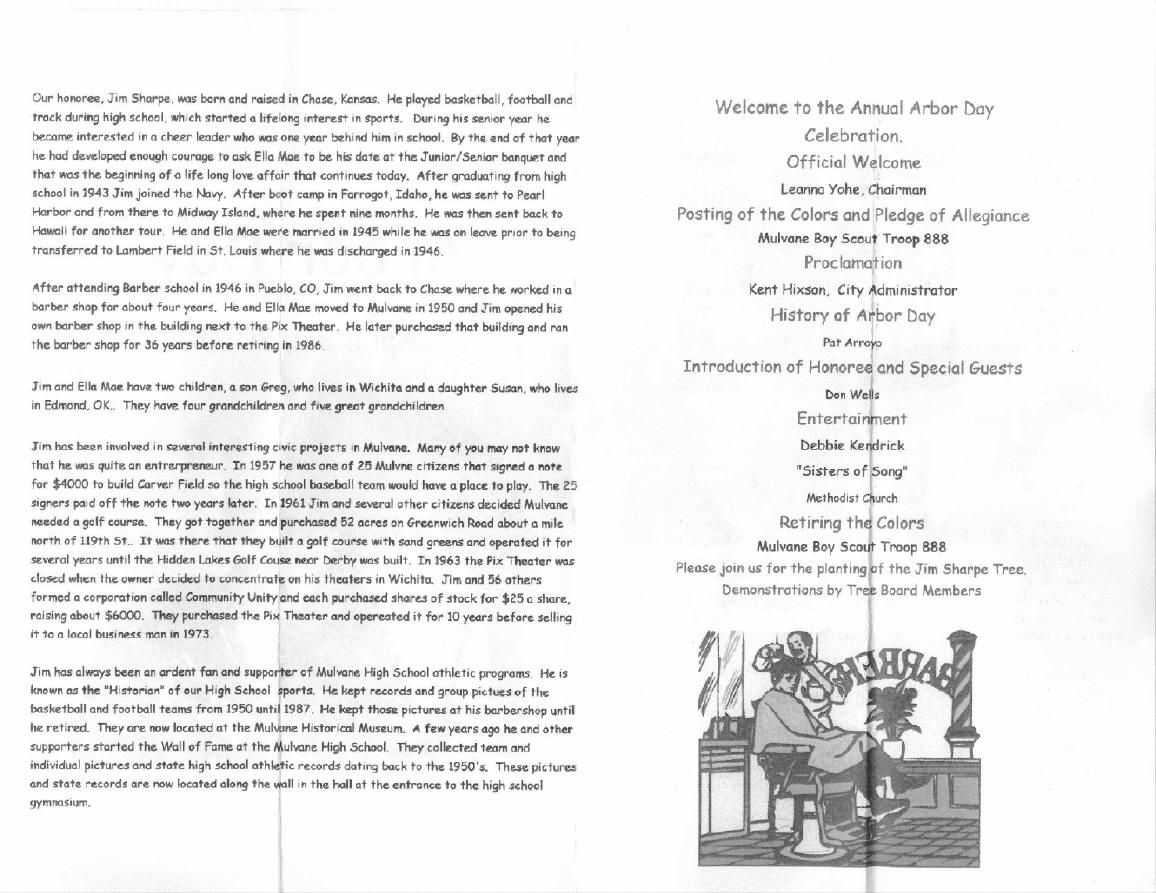 Ethan Duntz, Class of 2009
His Dad, Vernon Duntz Jr., Class of 1975

Anessa Fish, Class of 2009
Josh Taylor, Class of 2007

Race Proffitt, Class of 1985


Danise Morse, Class of 1992