Do You Remember When?
Page Four
10, 25, 50, 75, 90, 100 Years Ago
I got this out of a Lyons paper dated November 9, 2001
How many names do you recognize?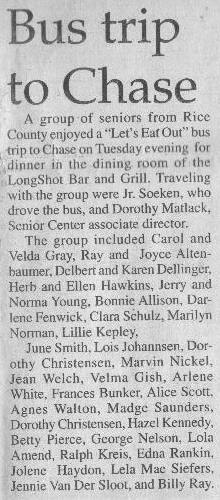 These two photos were shared by David Peebler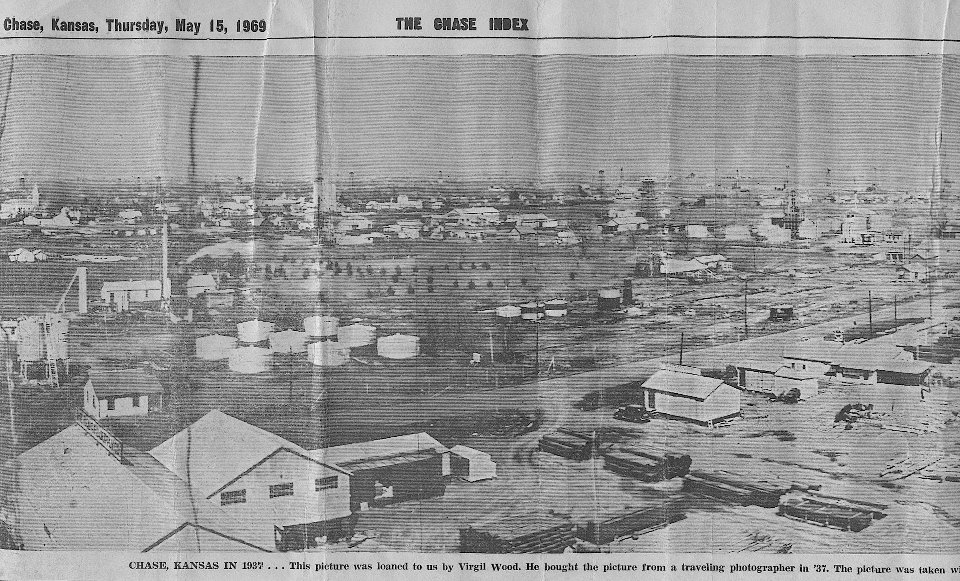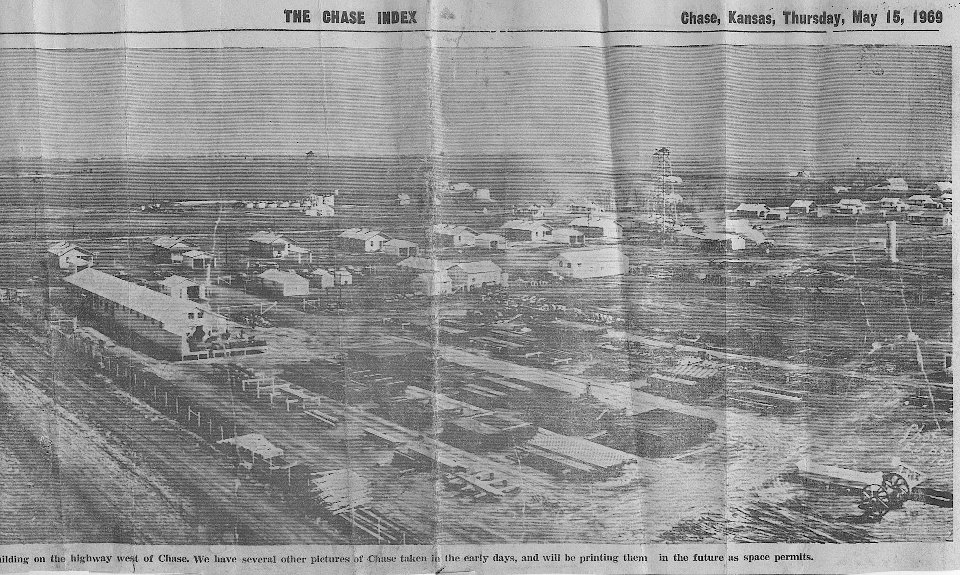 David Peebler also shared this photo of Rev. Hamburger and Roy Sharpe, Father of Jim Sharpe, Class of 1943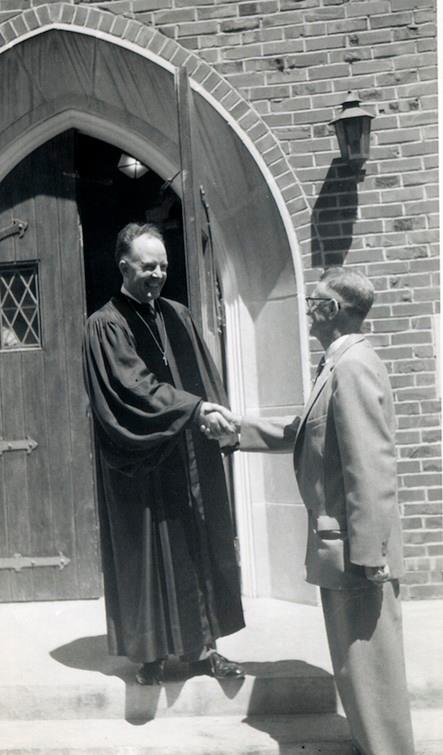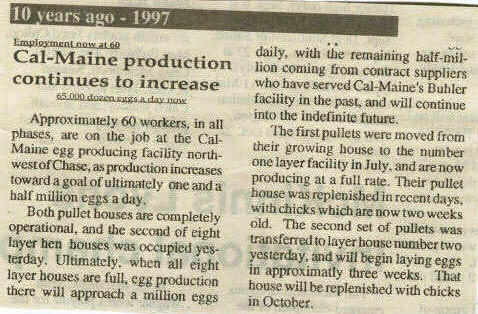 Curtis McFarland, Class of 1936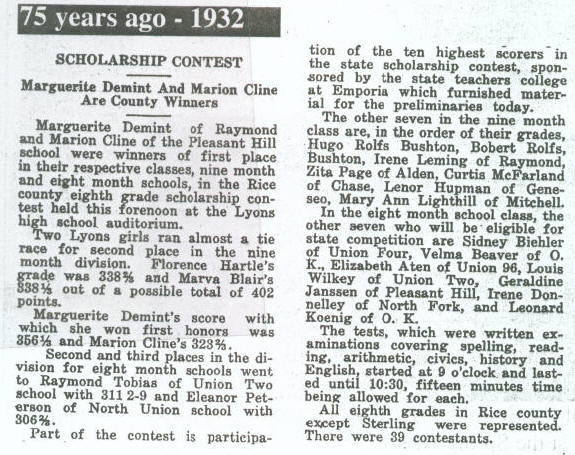 Shelly Harders, Chase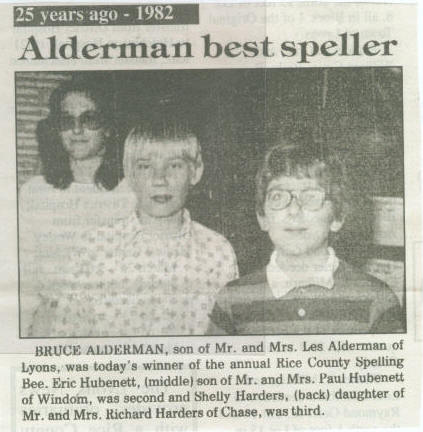 Bernard Martin & Helen Payne mentioned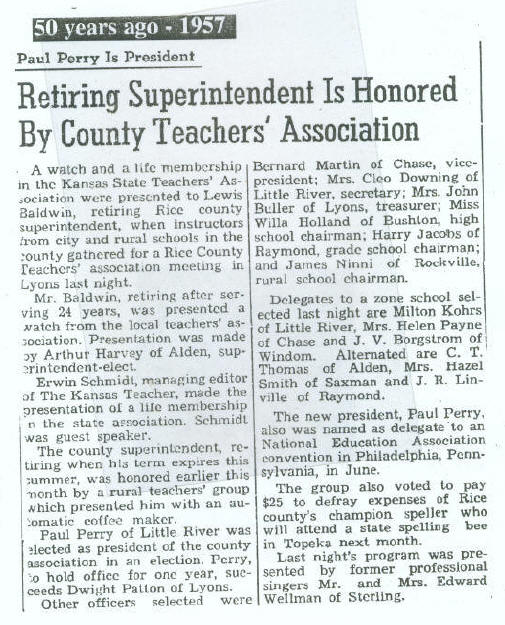 Not a Chase grad but the recipes looked interesting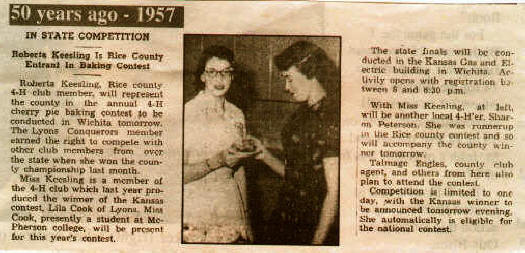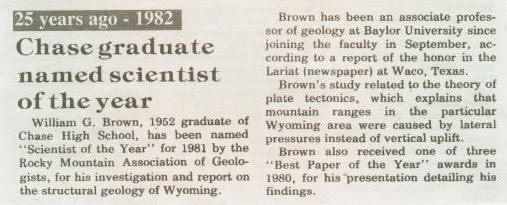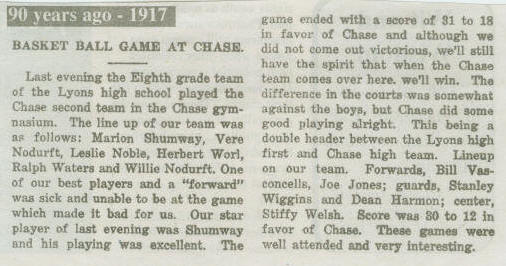 Anybody remember this event?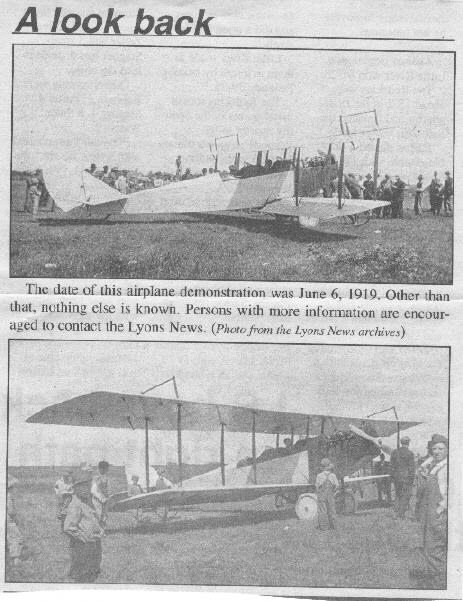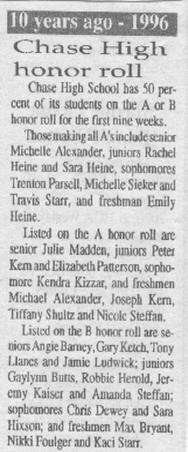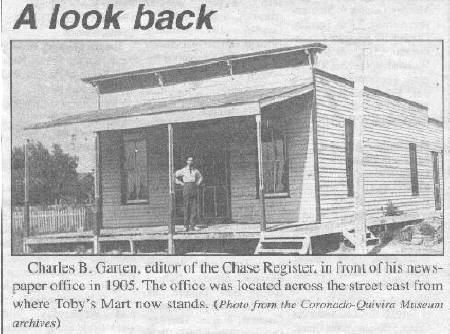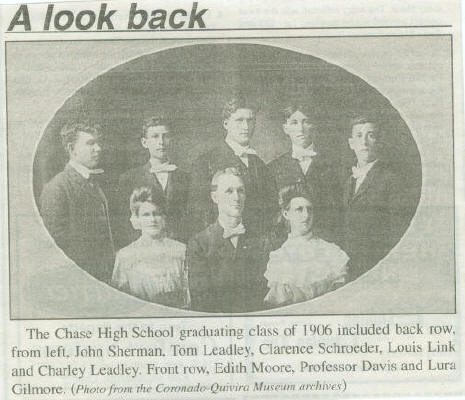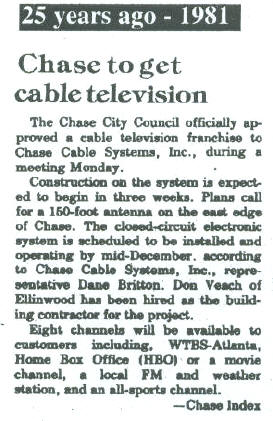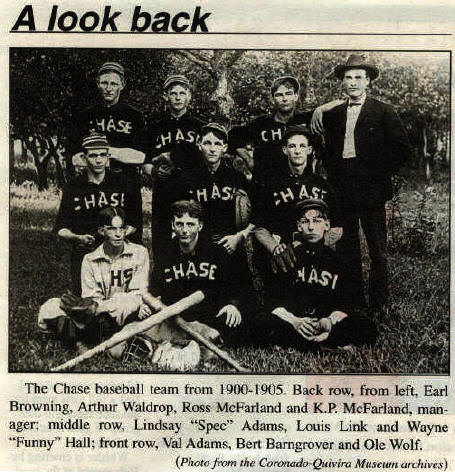 Dipple Sisters, Selma, Elsie, Matilda, Bertha, Rosa, Class of 1928 & Flora. Chase Smoker run by Virgil & Betty Wood. Val Blankenship, Class of 1949. Alvin Heine, Class of 1943 with Glenn Heine, Class of 1970 and Elizabeth Heine, Class of 1996. Kala White, Class of 1991. Chad Steffan, Class of 1993. Slade Dover, Class of 1994. Kim Keesling, Class of 1990. Stacy Keesling, Class of 1992. Walt & Marian Sharp are the parents of Charles Sharpe, Class of 1974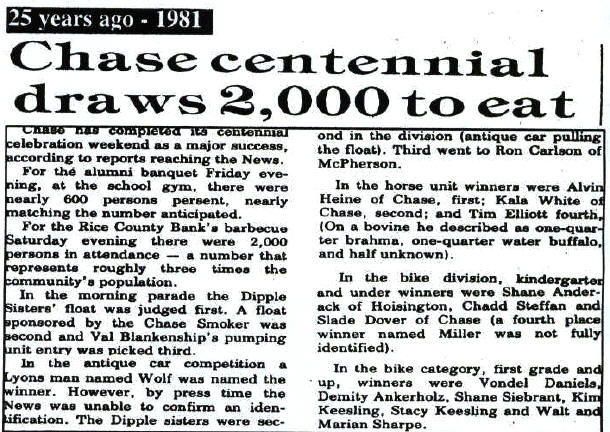 The Dipple Sisters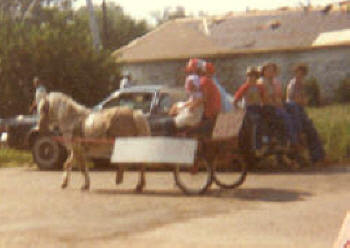 Val Blankenship Float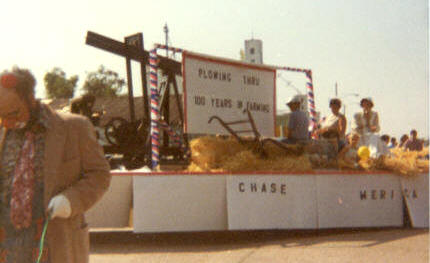 Alvin Heine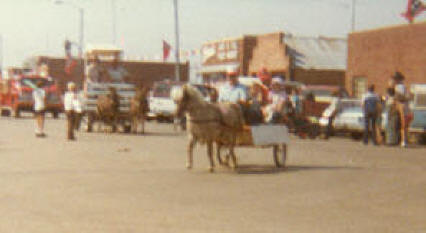 The Heine Trophy for 1st Place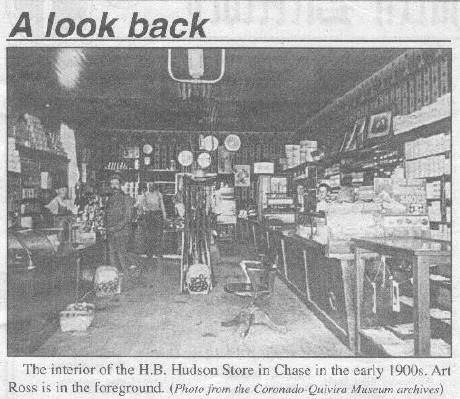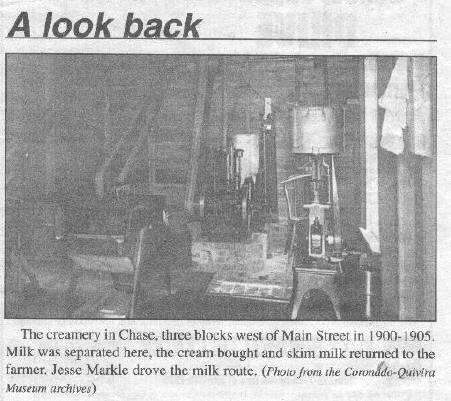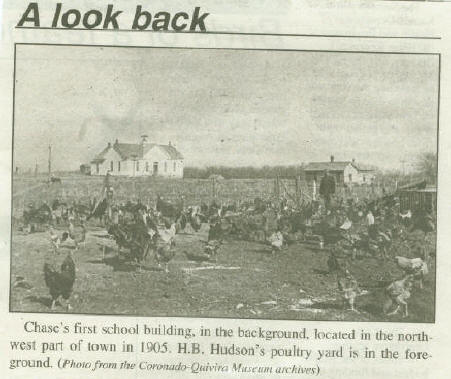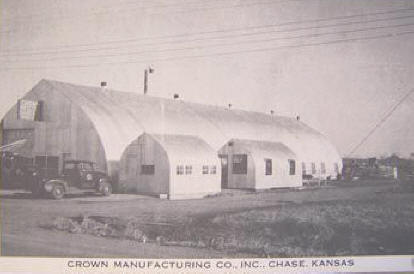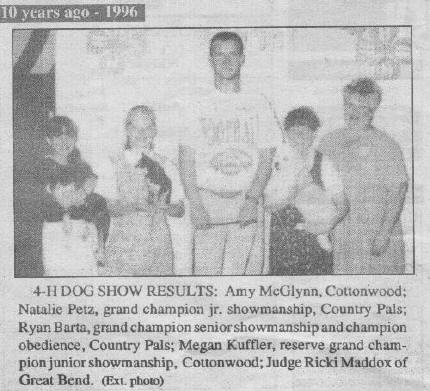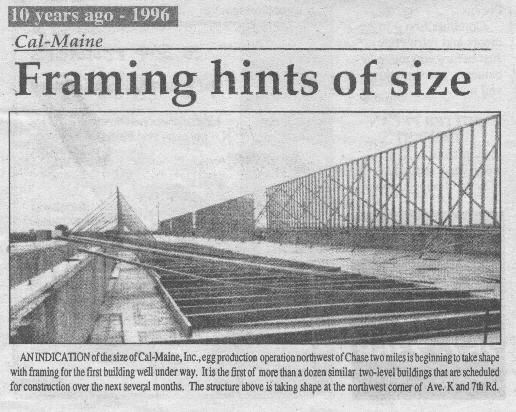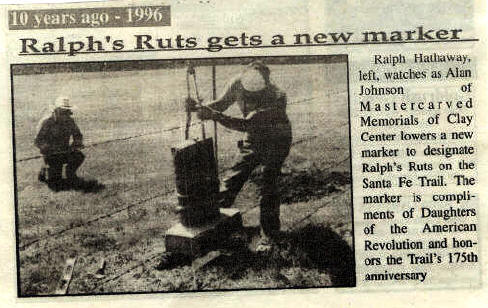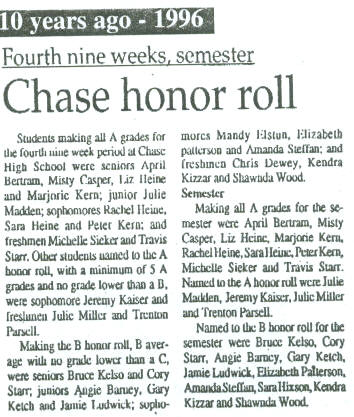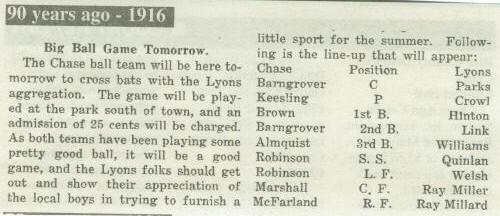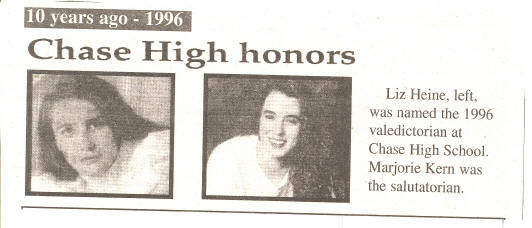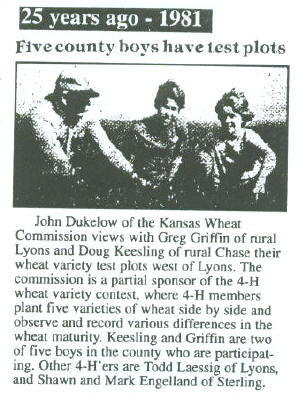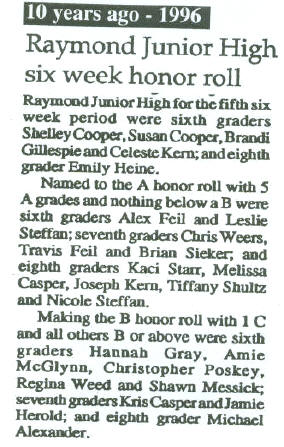 Ann & Sue Milsap, Class of 1958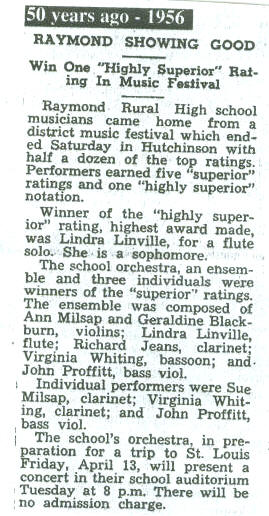 10 years ago---Doug Keesling, Class of 1987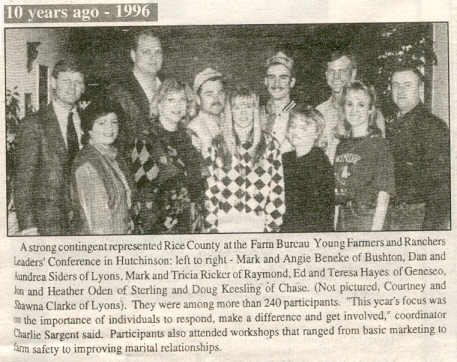 Does anyone know who these two are? 1980 Let us know---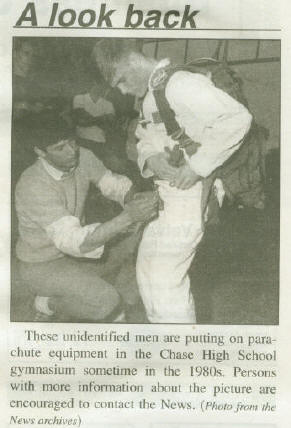 March 25, Florence Campbell Kloxin Class of 1924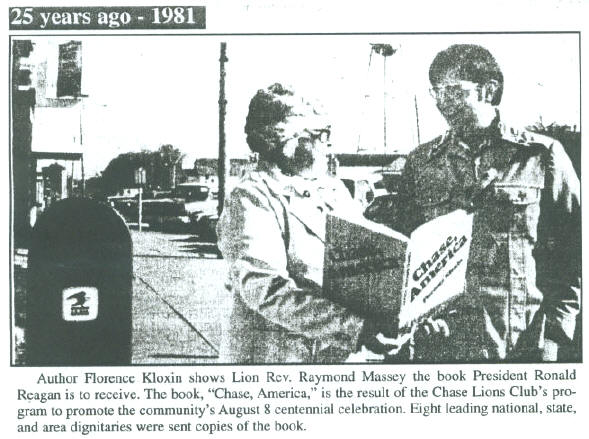 1 Year ago 2005
Jamie Gillespie 2006
Megan Davis 2005
Megan Maes 2005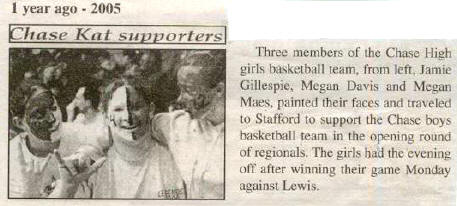 75 Years ago 1931
W. Revel 1936
W. Slentz 1935
F Hoyt 1935
S. Sharpe 1935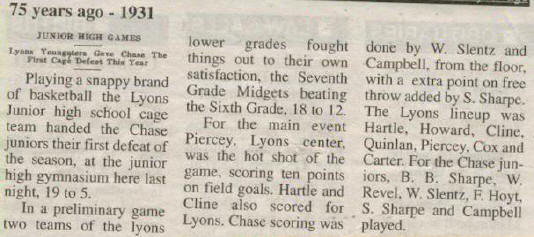 10 Years ago 1996
Jessica Patterson 2002?
Jordon Poskey 2004
Jenilee Hawley 2003

10 Years ago 1996
Jamie Ludwick, Class of 1997
Justin Holliday, Class of 1996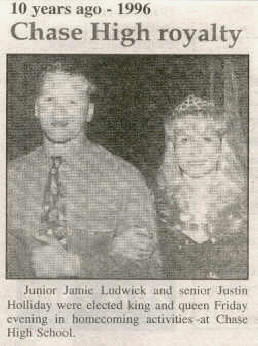 25 Years ago--Jan 6, Roberta Keesling, Class of 1958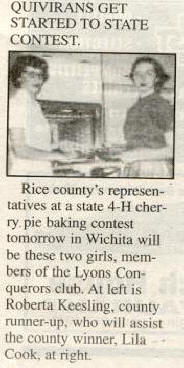 December 29, 25 Years Ago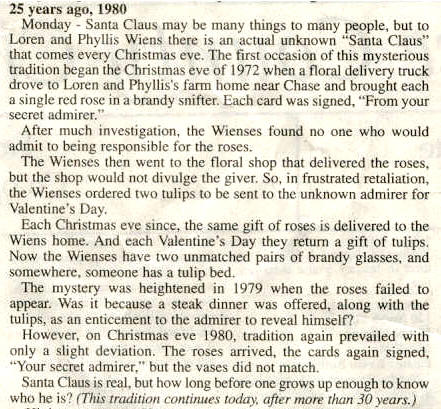 Click here for Page five of "Do You remember When?"