NEWS FROM CHASEAMERICA!!
Click here for Meet The Seniors of 2017
Click here for Chase/Raymond upcoming school events & School Staff list
Click here for Photos of 2017 Chase High School Graduates







Some of our Chase boys on the Lions team


Class of 2017 and 2018
OK Class of 1964 (my Class) who remembers shaking your booty to The Thundermen?


Some of our Chase boys on the Lions team


Some of our Chase boys on the Lions team


Some of our Chase boys on the Lions team

Some of our Chase boys on the Lions team


Some of our Chase boys on the Lions team





Son of Doug Keesling, Class of 1987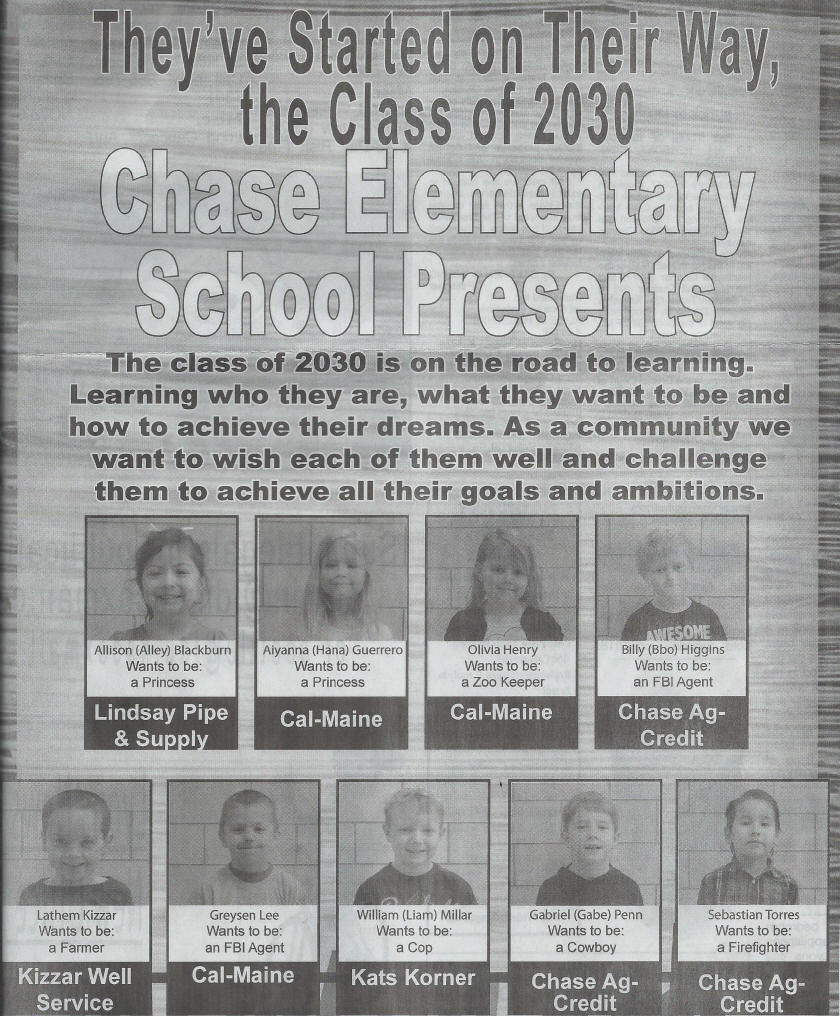 Don't know why they listed LaCrosse instead of Chase in the Chase section.

King Justin Oberle and Queen Taytem Patton



Mitch Light, Teacher





I thought this was interesting, anyone remember this family?
Article says she might have been from Chase.


Doug Keesling, Class of 1987

Doug Keesling, Class of 1987


Phil Bryant house





Jan 6, Lady Kats over Rock Hills 51-23. The boys lost.

Jan 3, Chase Kats and Lady Kats lost to Lincoln. The boys lost on a last second three-point shot, 34-31









Debbie Easterling, Class of 1969

Beth Coldwater, Class of 1976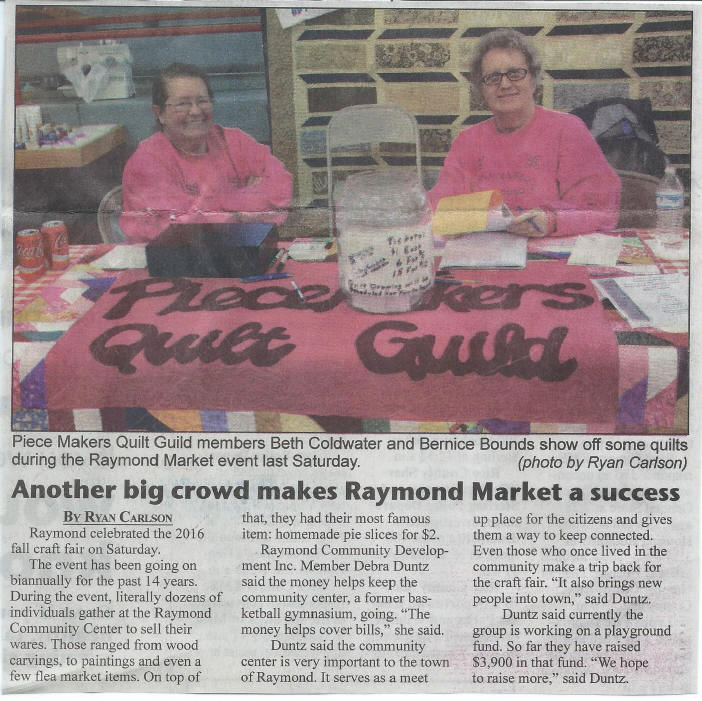 Gene Short, Class of 1988





Andrea Aguilera, CHS Senior

Lets make him feel welcome!

Morgan McCloud, Class of 2016 was one of many in the area to be named Governor Scholars for 2016

Colby Keesling is the son of Doug Keesling, Class of 1987

Looks like Chase is in a different district too.




This was in the Hutchinson News, hope all the pieces line up right.


Little Chase fellow.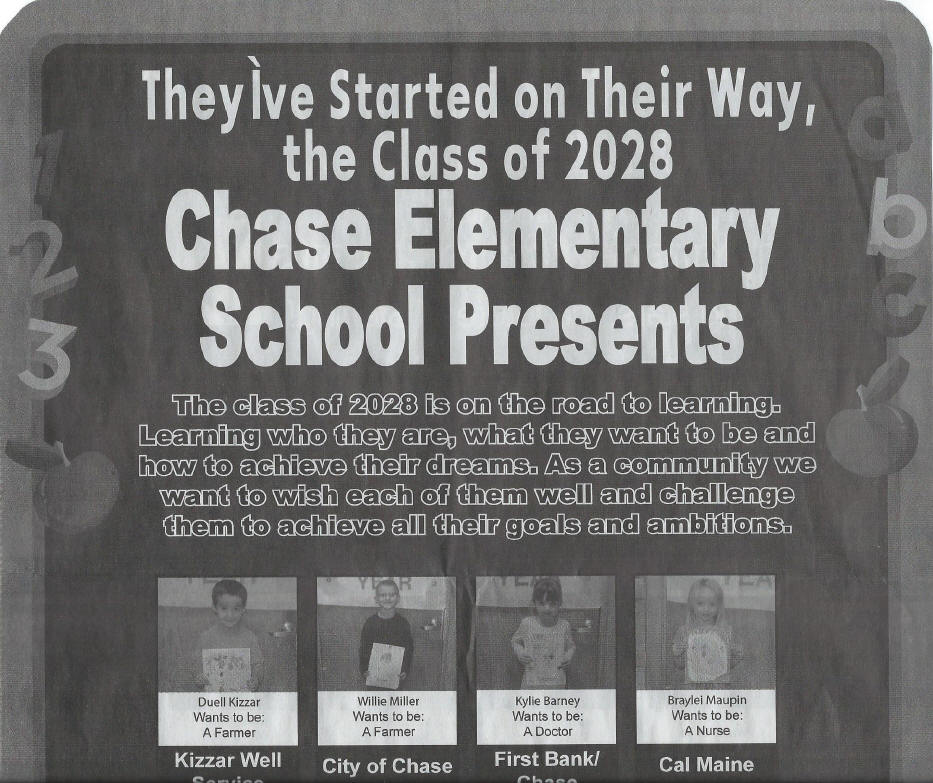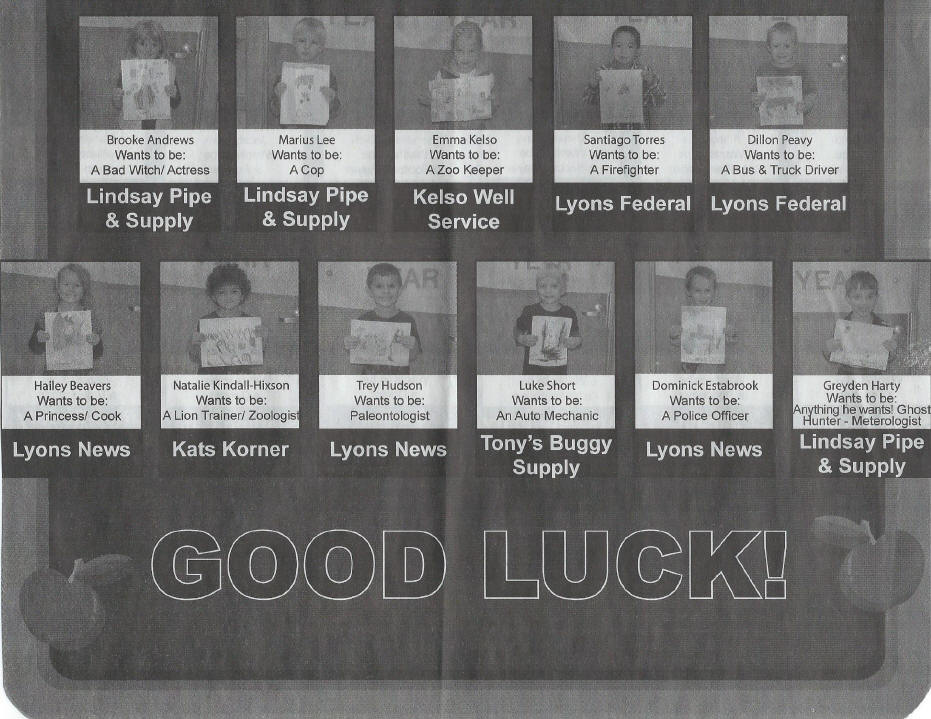 Story of the Cross between Chase and Lyons

How many of us remember the Lyons Christmas Bell?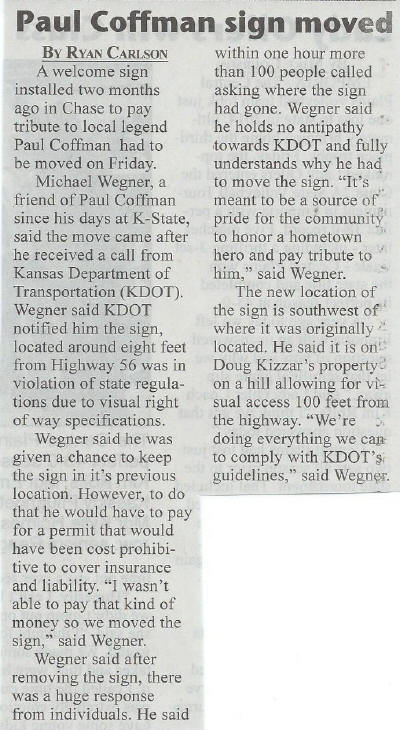 Here is a photo that I took before it was moved.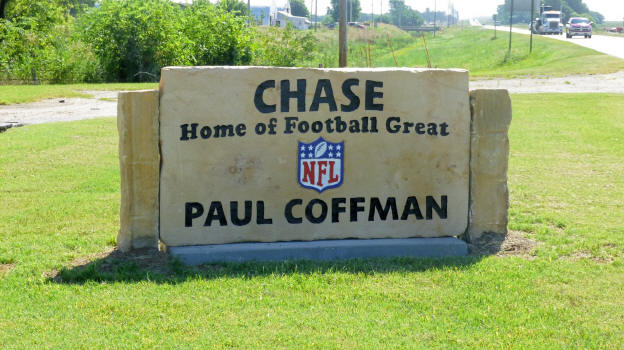 Raymond Jump posted this on facebook and I don't think he would mind me putting it on here.
This is Brandon Clarks Dad Billy?, Class of 1986 with Raymonds daughter as flower bearer. Year 1985?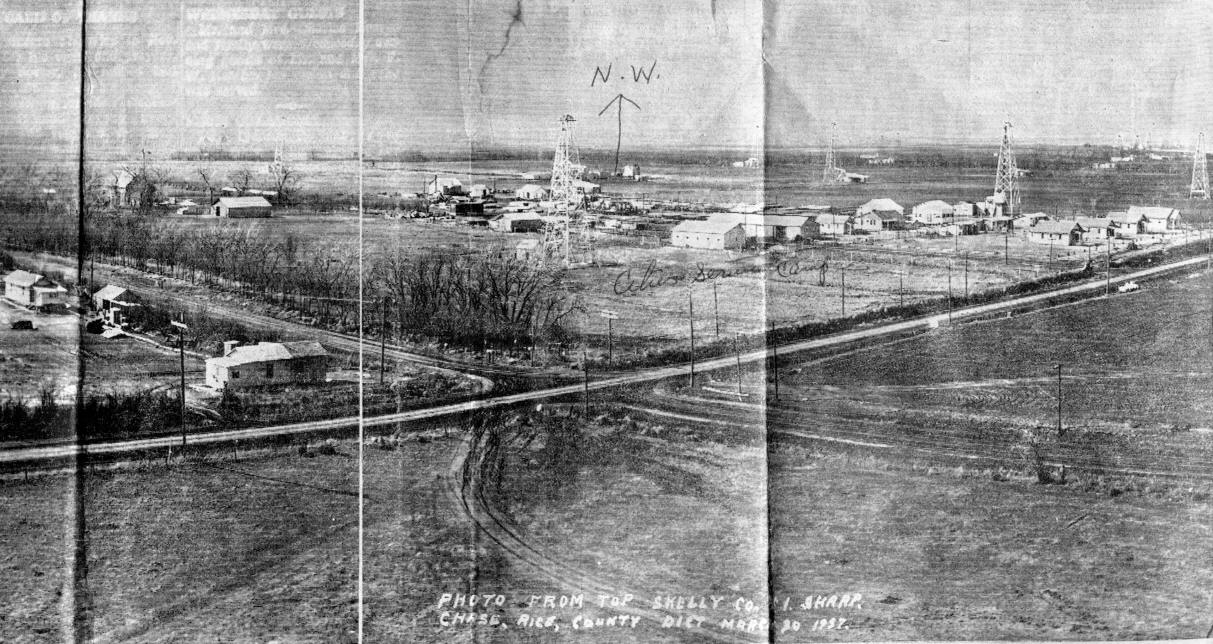 Photo shared by David Peebler, we can't tell if that year is 37 or 57.

Max Bryant, Class of 2000

Many of our alumni will remember Charles and Bernice Day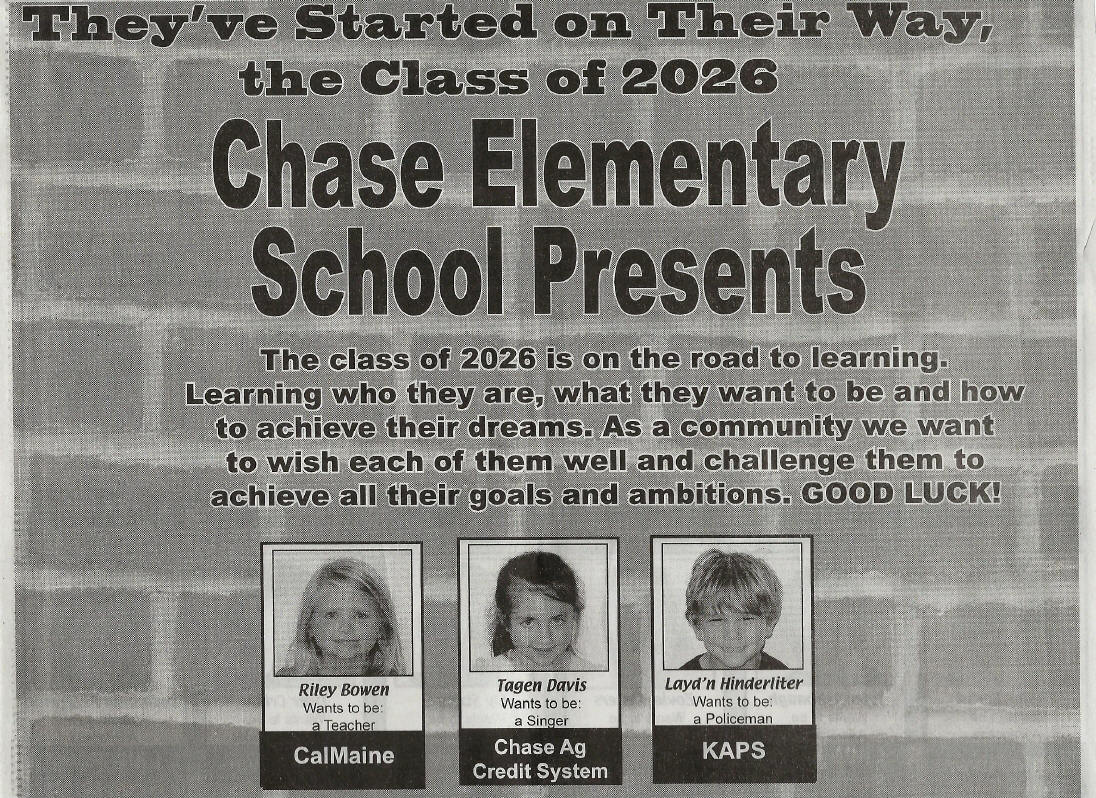 Found this in the Lyons News Archives. Couldn't find Class of 2024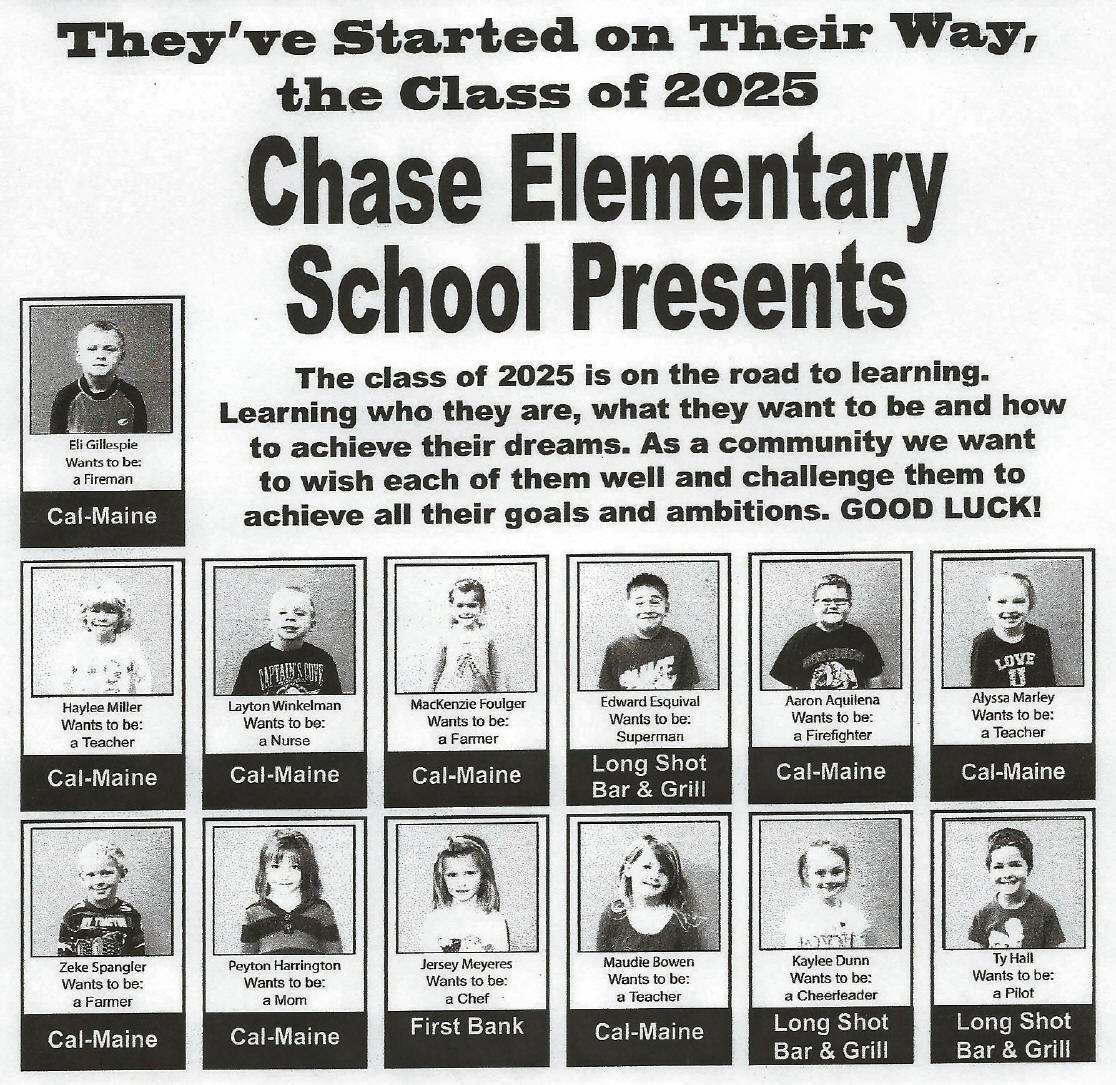 Who remembers the re-opening of the Chase Theater in 1963?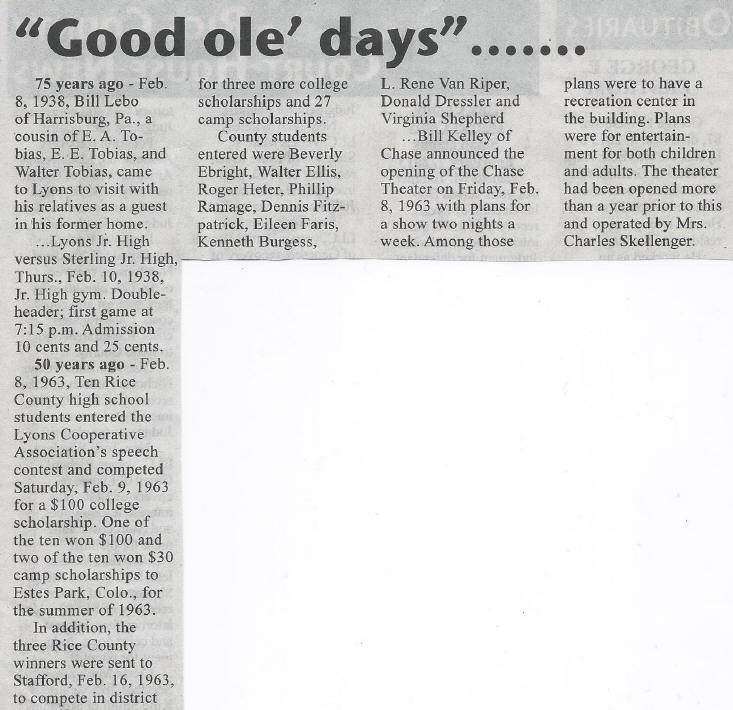 Shannon Stallings McEachern, Class of 1982

Probably the last on the Chase/Ward Century Plant, it has been an adventure for sure.
Taken from the Hutchinson News.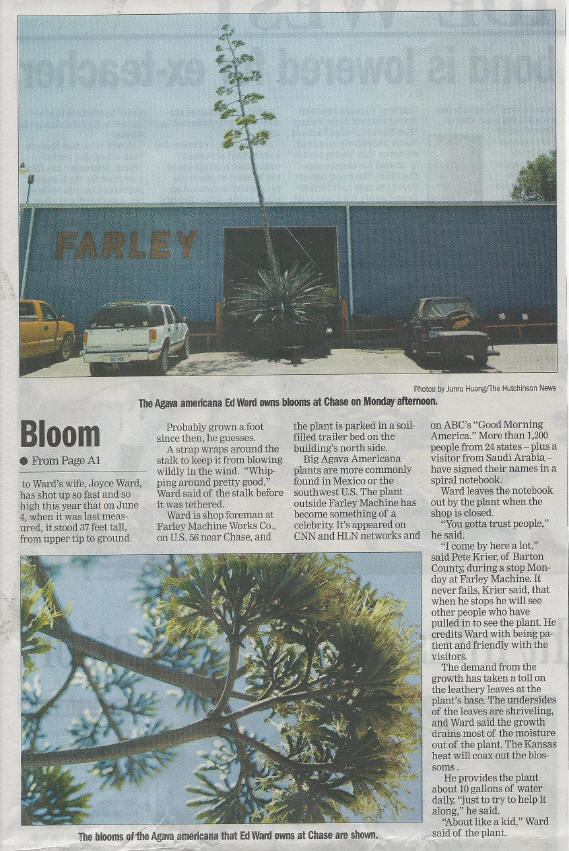 The following article was in the Wichita Eagle, brought to my attention by David Peebler.
My Granddaughter Tia and I was in the area Monday and naturally had to take a look.
While we were there the KSN news was interviewing Ed and Joyce--Sherry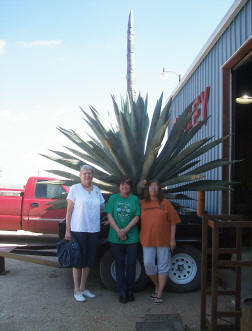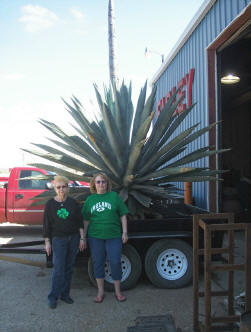 Well of course we had to visit the century plant while in Chase,
Mary Johnson, Tamara Madden, Tracy Wood, Joyce Ward & Sherry Cole

There was an article in the Hutchinson News about this tree awhile
back and this article came out in the Lyons paper. Thought you might find
it interesting as I am sure you passed this tree many times
in your travels to Lyons and back. Kenny Malone, Class of 1964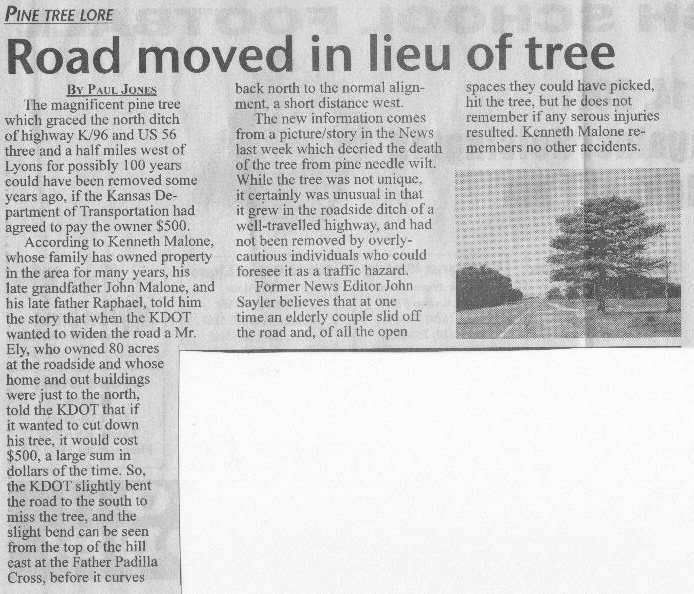 Mary Taylor Johnson, Gerald & Sherry Bliss Cole went to Chase to hang a wall hanging
for display during the Chase All School Reunion for open house at the High School,
and came upon paw prints left by Felix on his last visit.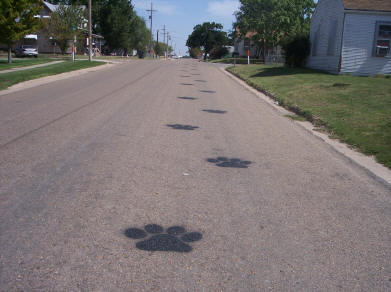 We followed them up the street---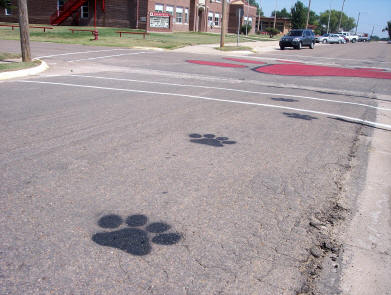 Right to the intersection---and around the corner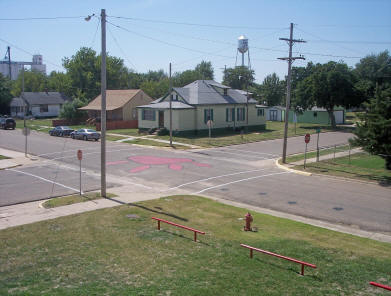 Had to get up on the fire escape to get a better look---
(Thanks to Mary Taylor Johnson and her band of merry men,
Tamara Madden, Tracy and David Wood, Diane Nye and Bo Messick
for making the paw prints possible!)

Here is our future Class of 2023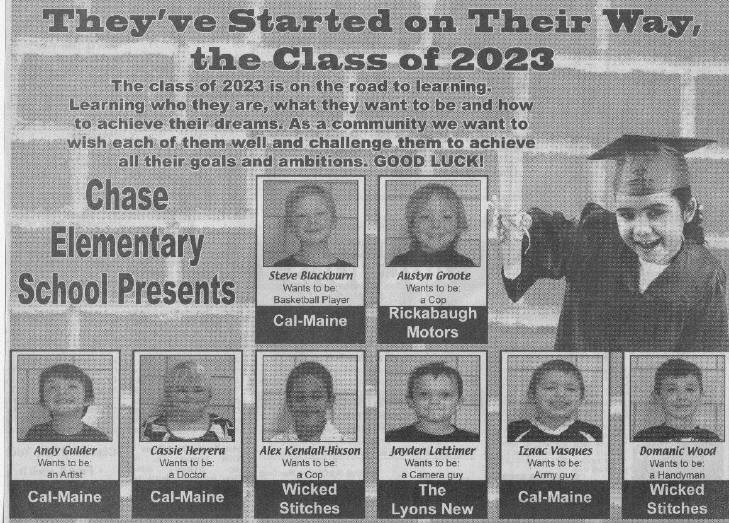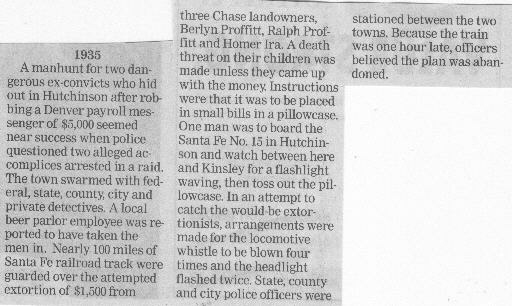 This was in the Hutchinson News awhile back and thought we would share it in case you didn't see it.