NEWS FROM CHASEAMERICA!!
Click here for Meet The Seniors of 2023
Click here for Photos of 2022 Chase High School Graduates
Nick Hudson, husband of Britni Hawley, Class of 2007. Larry Martinez, Class of 1983. Denney Butts, Class of 2000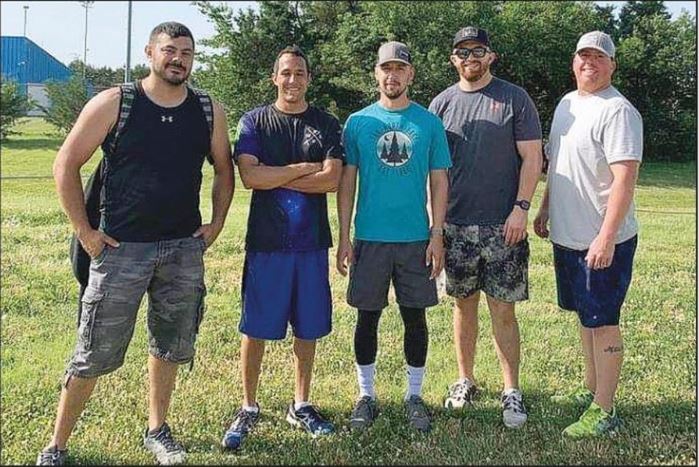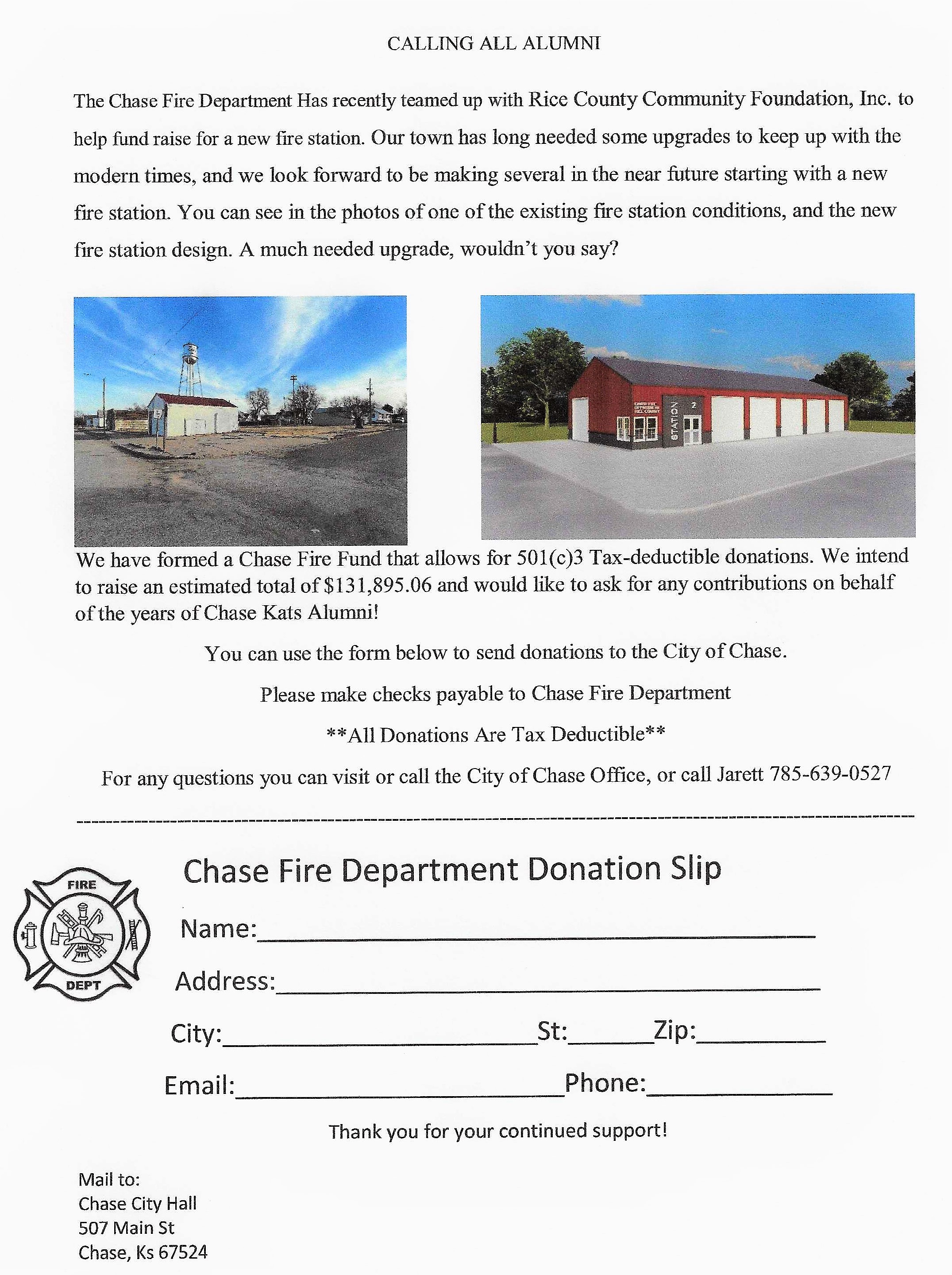 Before the Chase Fest last Saturday sister Paula Bieberle along with Gene Haas stopped by the High School to put some bars on the In Memory Plaque. Of course I had to use the loo and was surprised to see this on the stall doors. I asked Gene if the Men's room was the same way and he confirmed so i went in and took photos there too. Love them.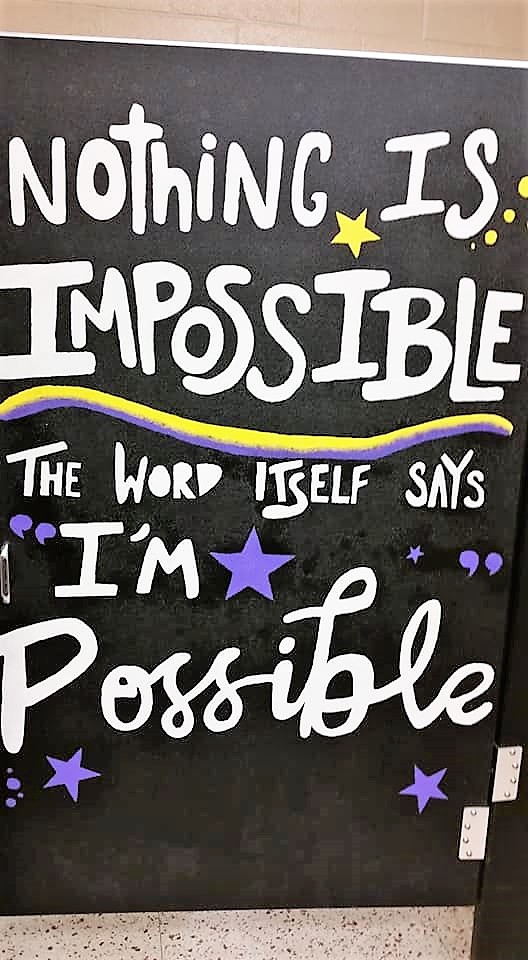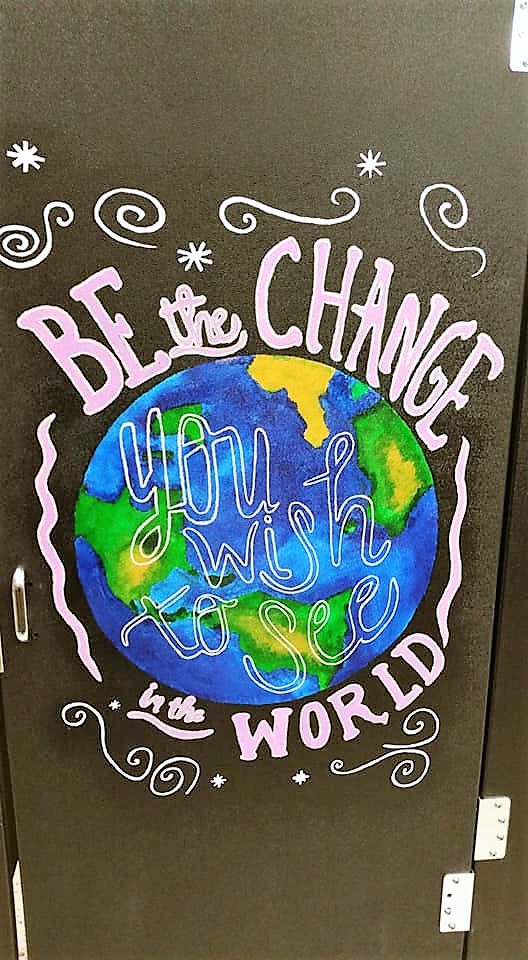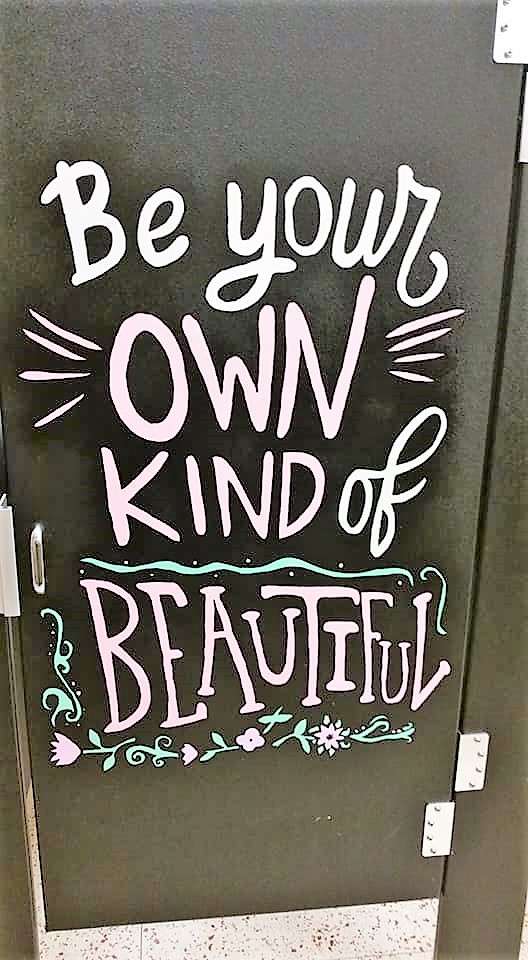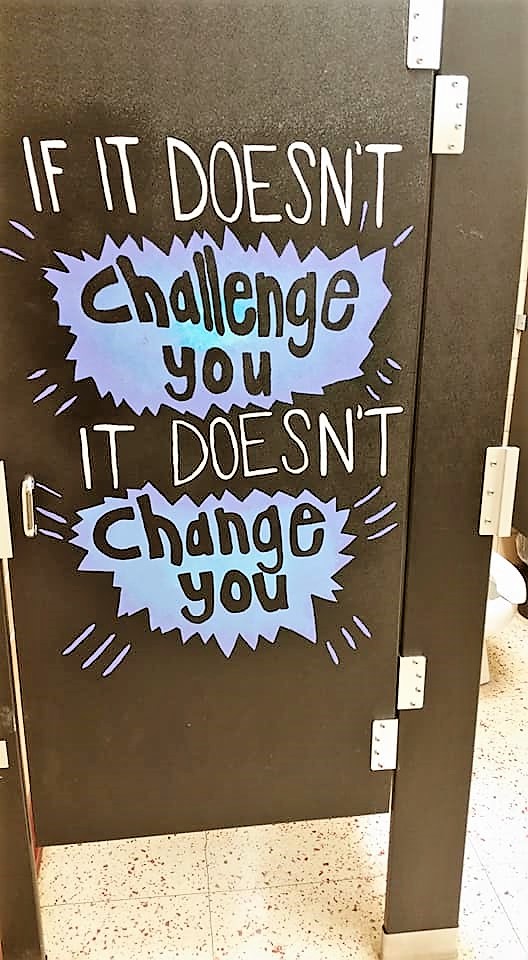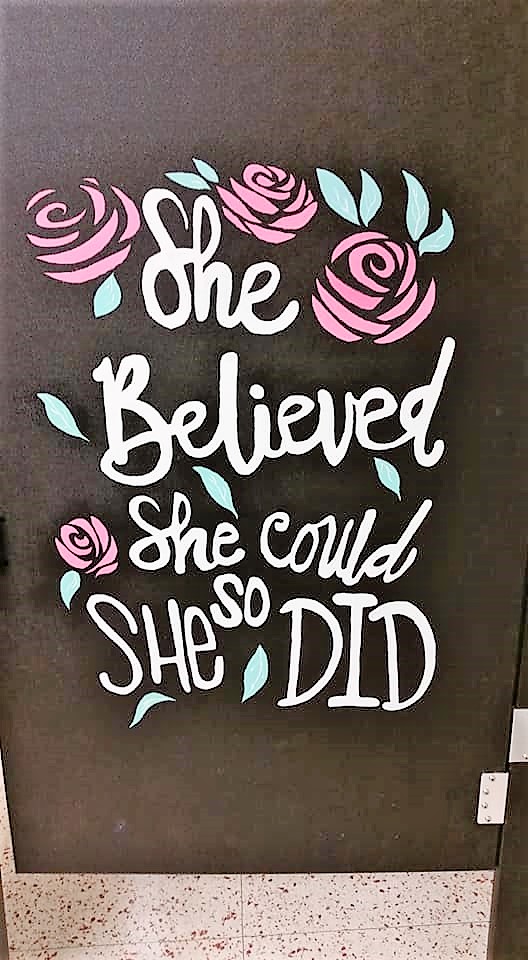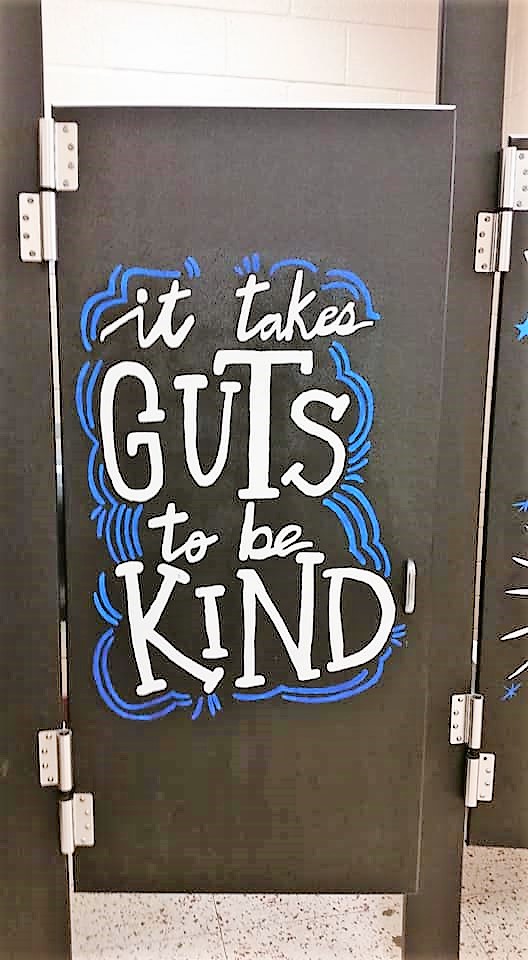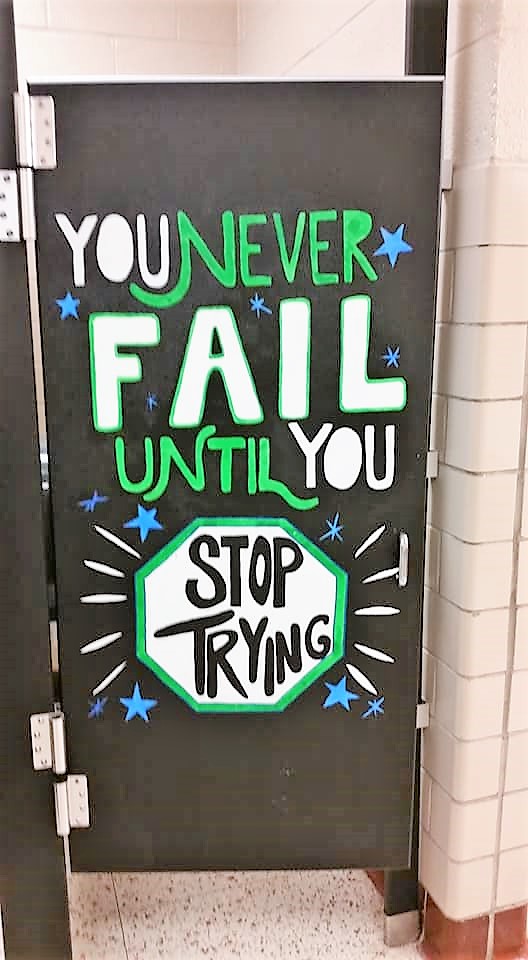 Dave Peebler also provided this way after photo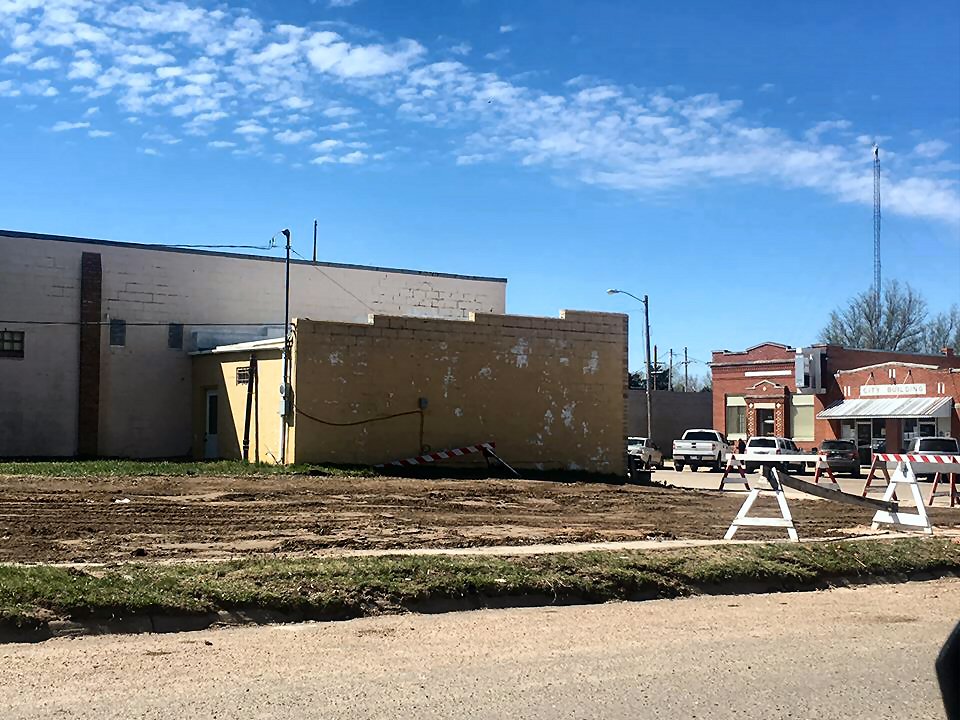 Dave Peebler provided the before photos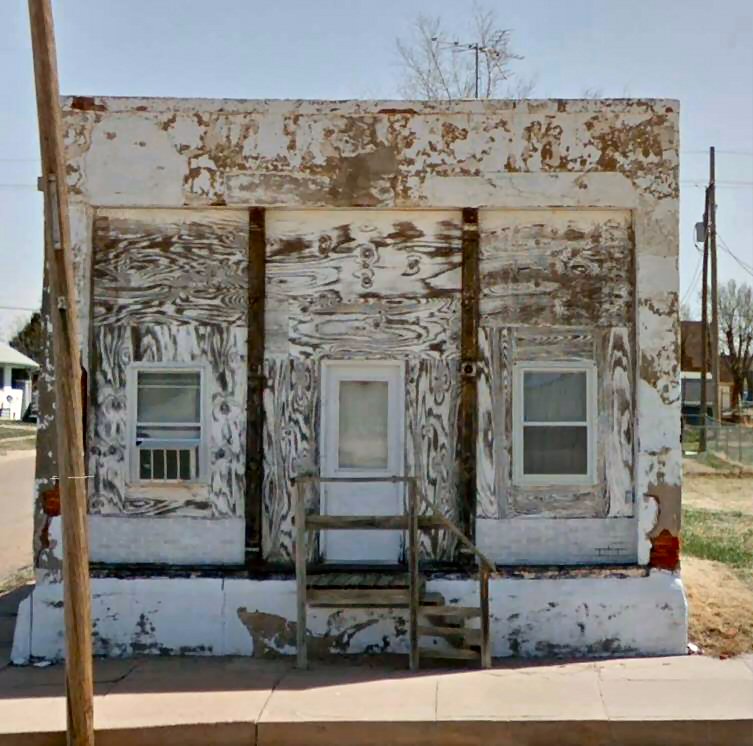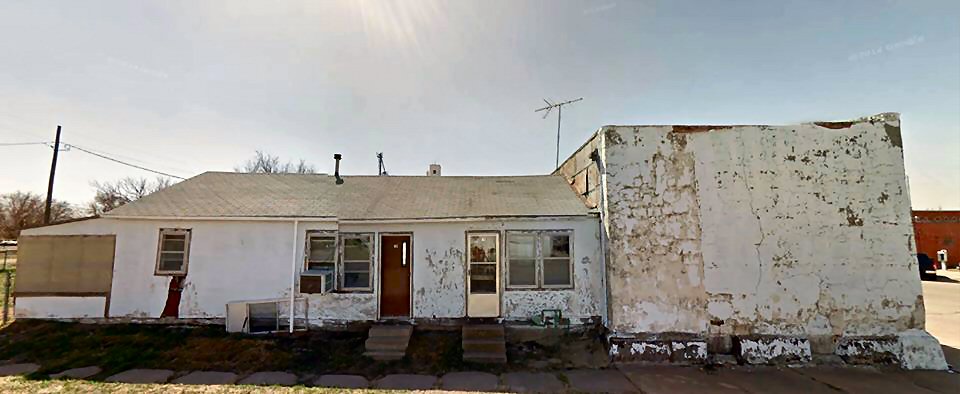 After photos by Valerie Keesling Saunders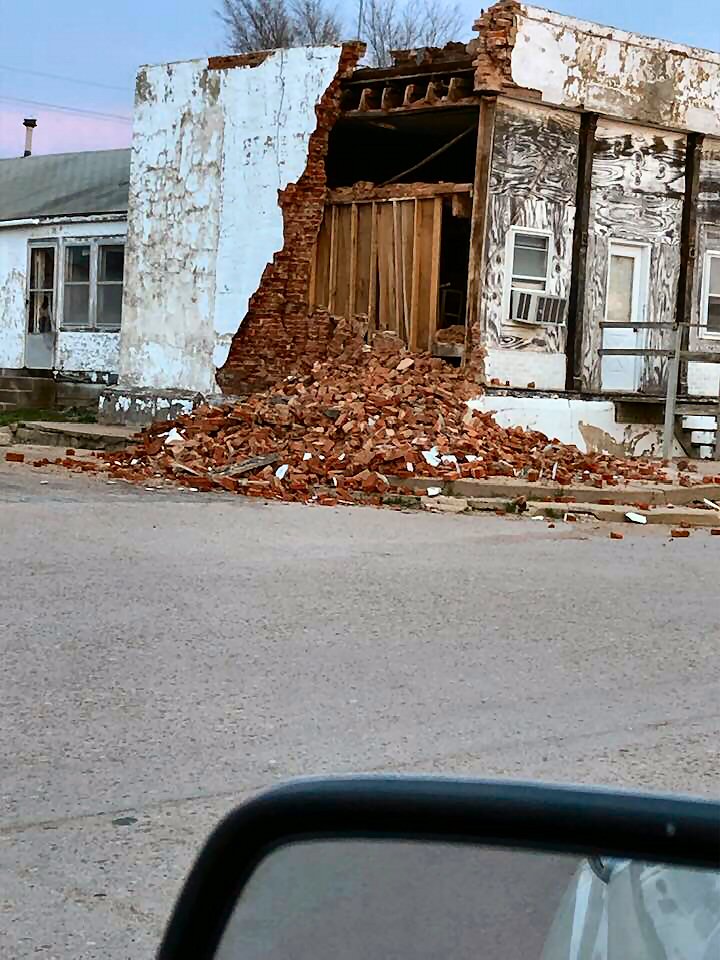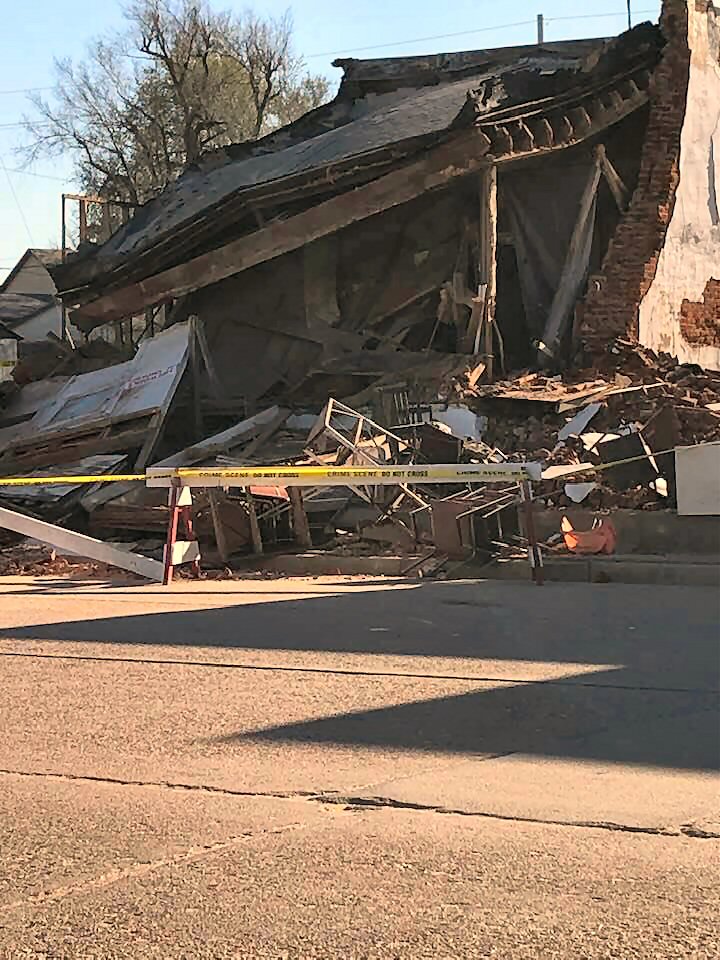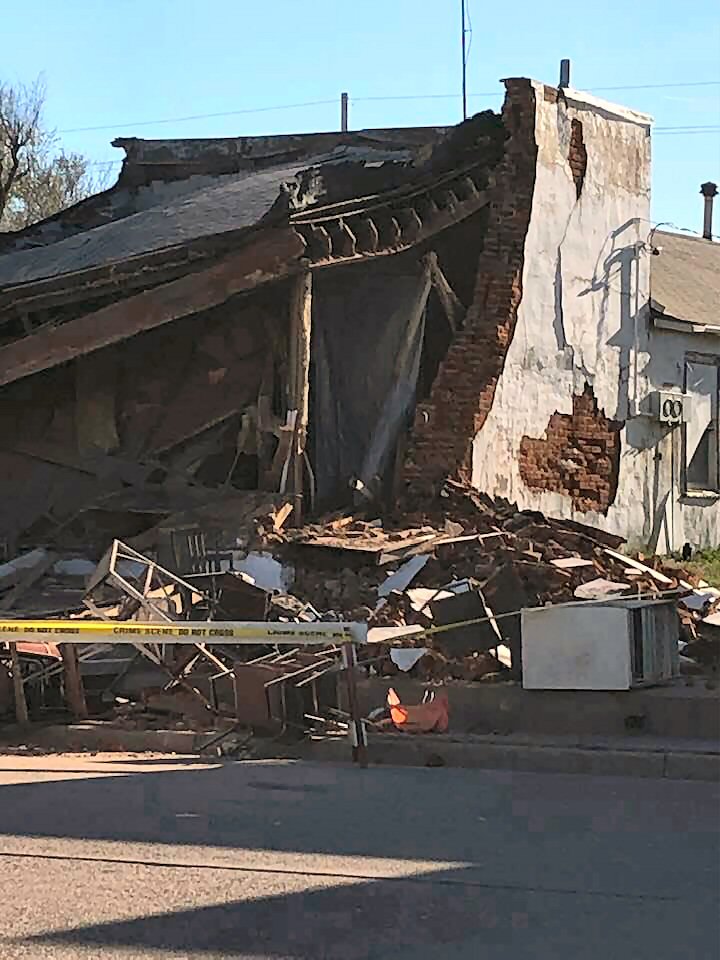 So this happened in Chaseamerica the first week or so of April. It was posted on facebook and some of the comments
that speculated as to what it used to be are these: That is the Joe Adams (snow cone) home. Dr. Wallace had an office there also, The old Adams building. Joe Adams had a plumbing shop there and they lived in the back, I think at one time he had a shoe repair shop. I remember him sitting out on those stairs in the evenings, They used to sell fireworks out of there, it was originally a meat market. The house was added in the 50's and it was the oldest building in town. It was made of Chase bricks, which were very soft bricks and they were made at a plant down by where Farley's is now. So what do you remember about this building? email me and I will add those comments to this post. Sad to see any building in Chase gone.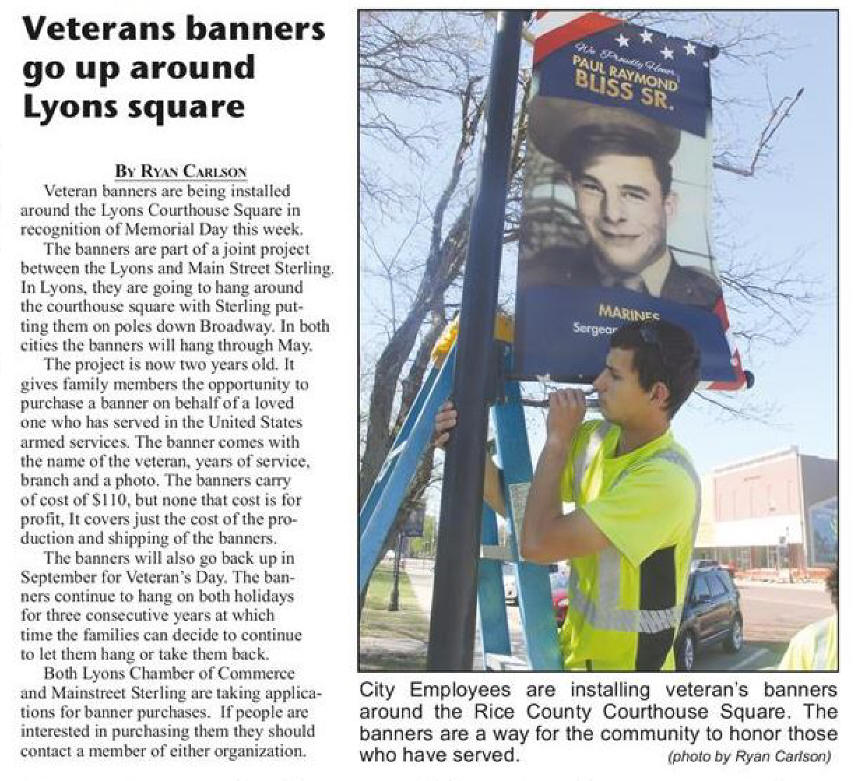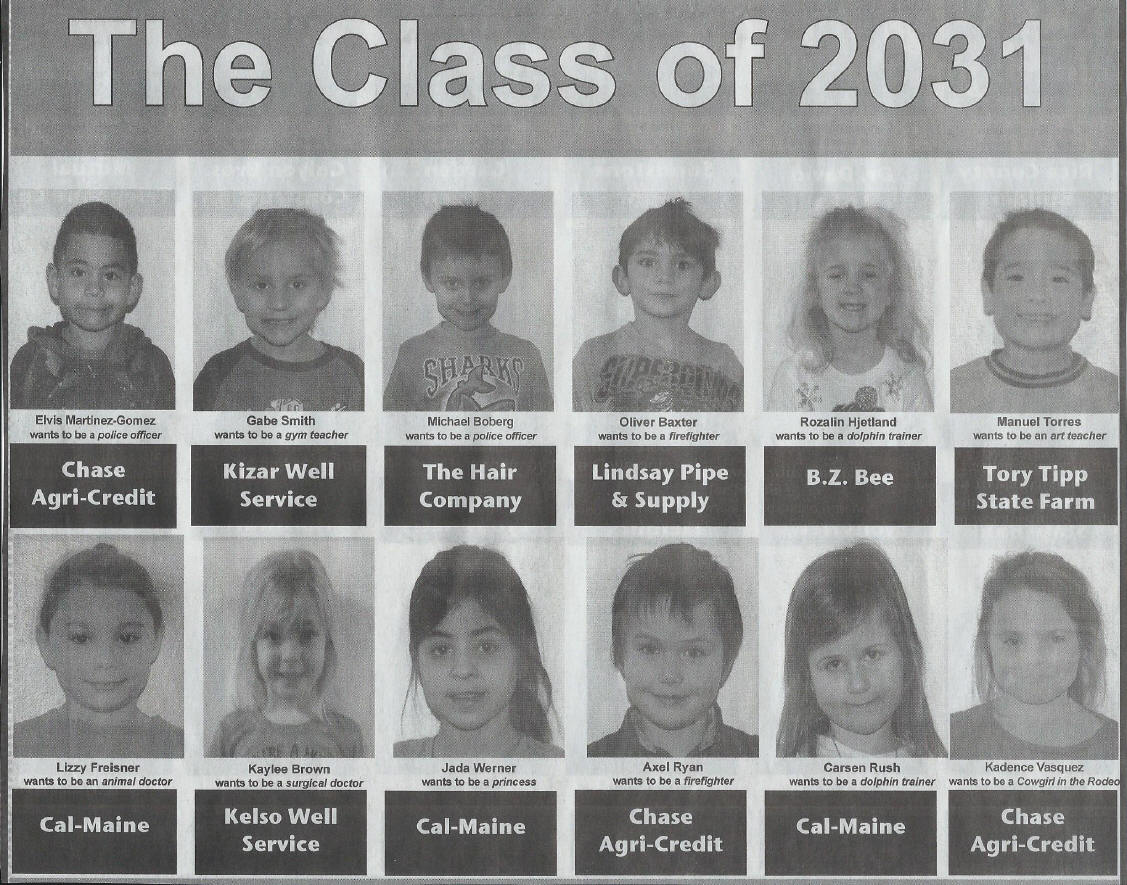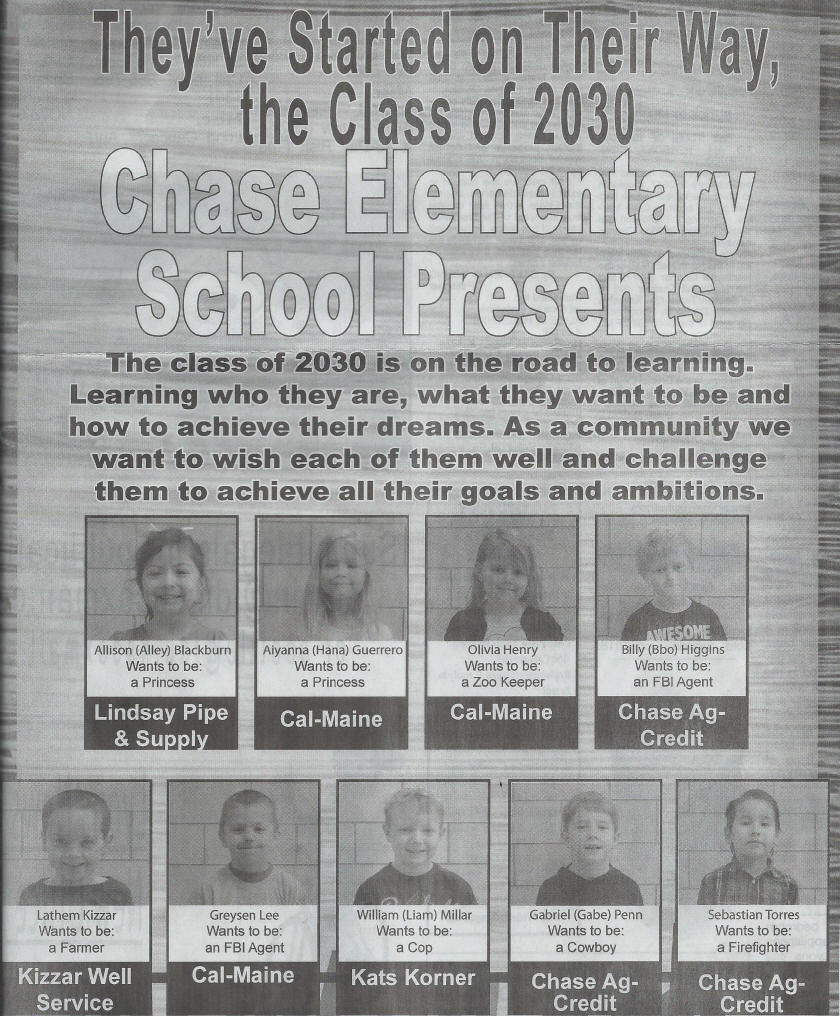 I thought this was interesting, anyone remember this family?
Article says she might have been from Chase.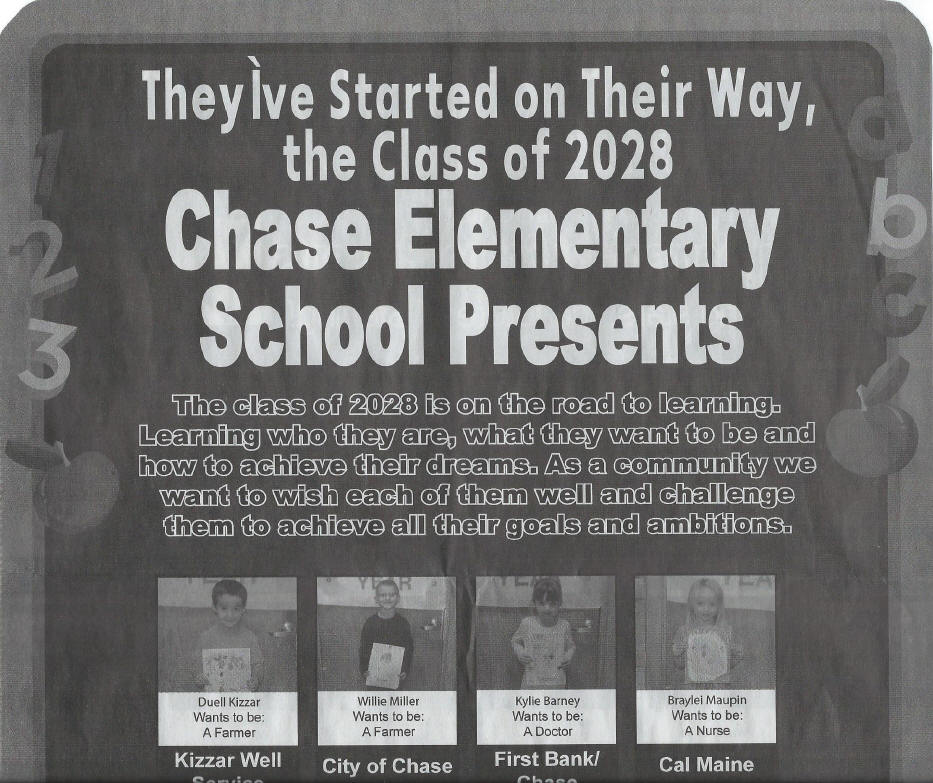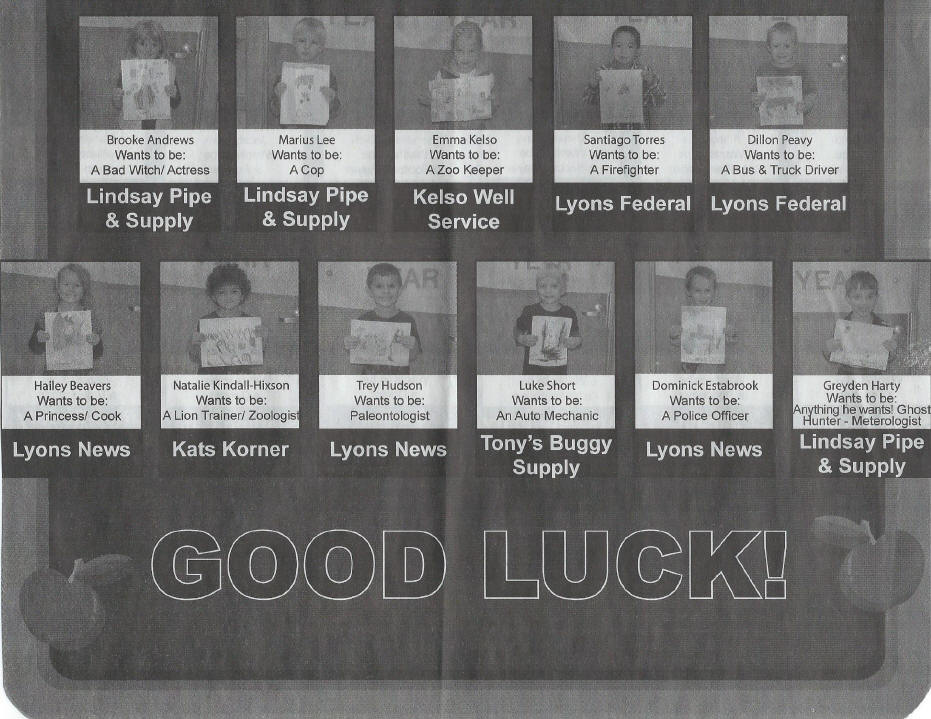 Here is a photo that I took before it was moved.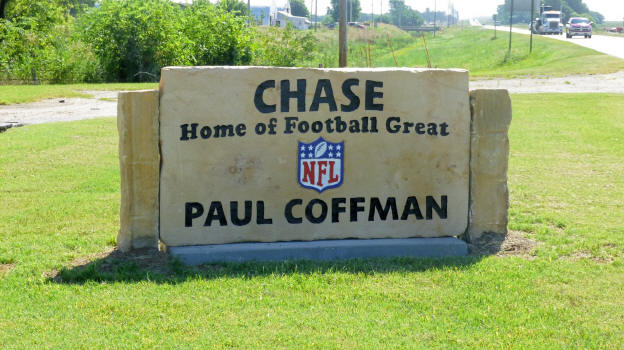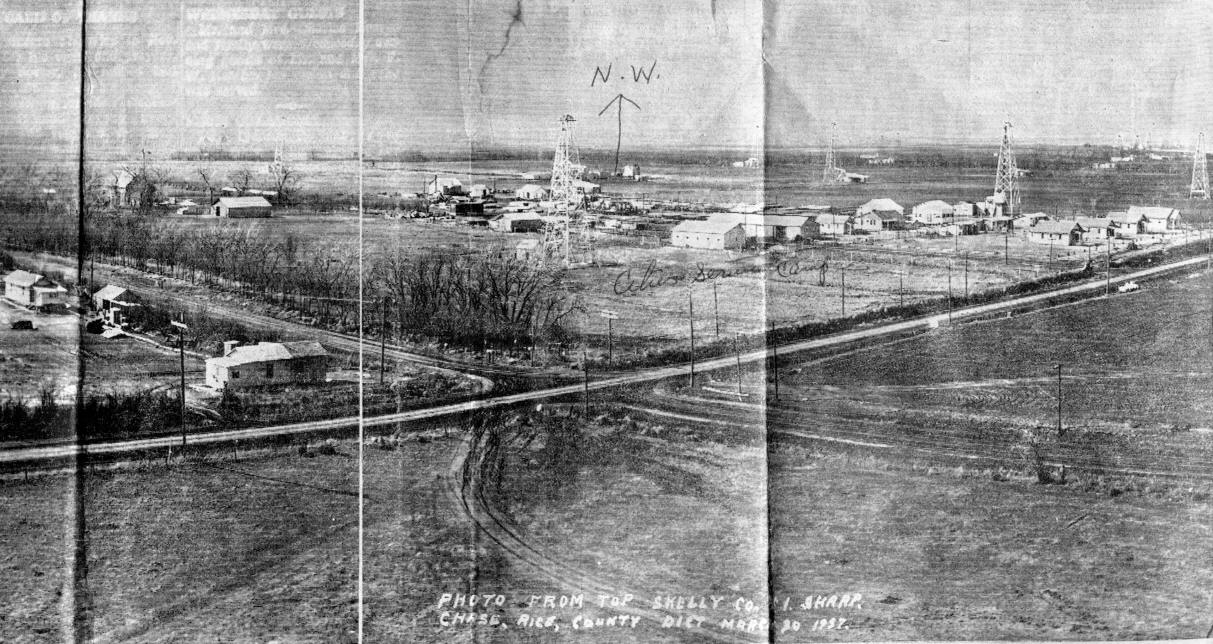 Photo shared by David Peebler, we can't tell if that year is 37 or 57.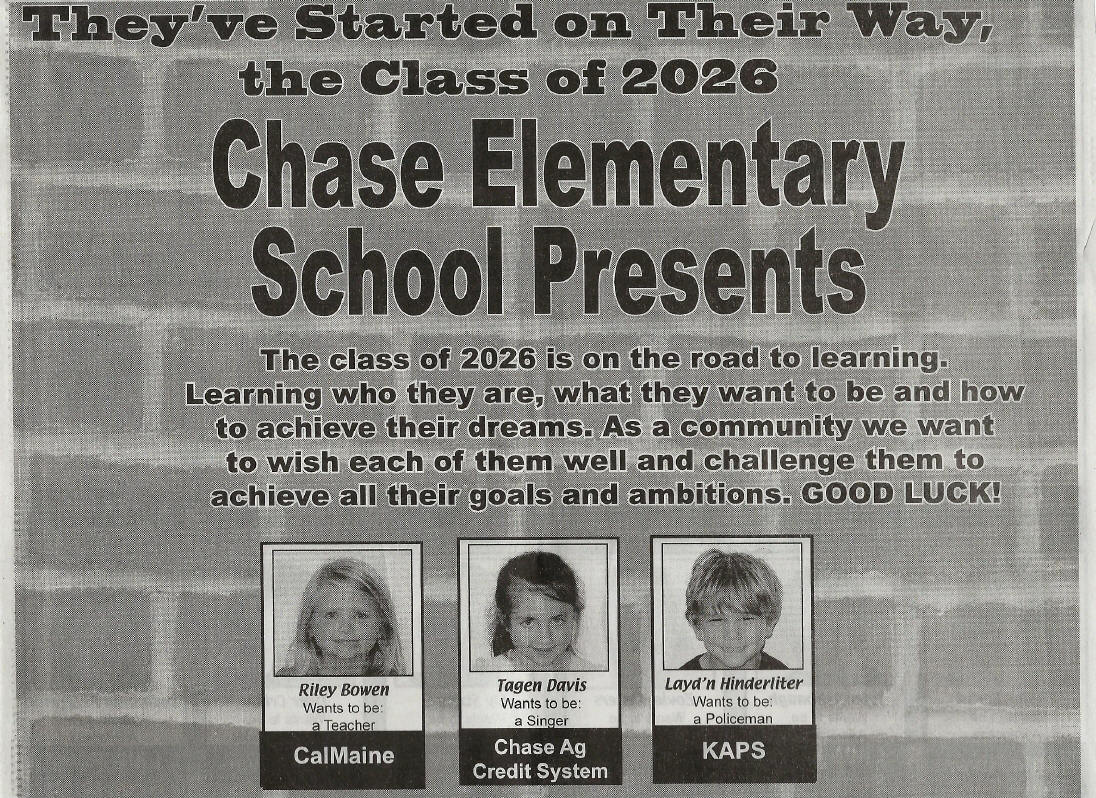 Found this in the Lyons News Archives. Couldn't find Class of 2024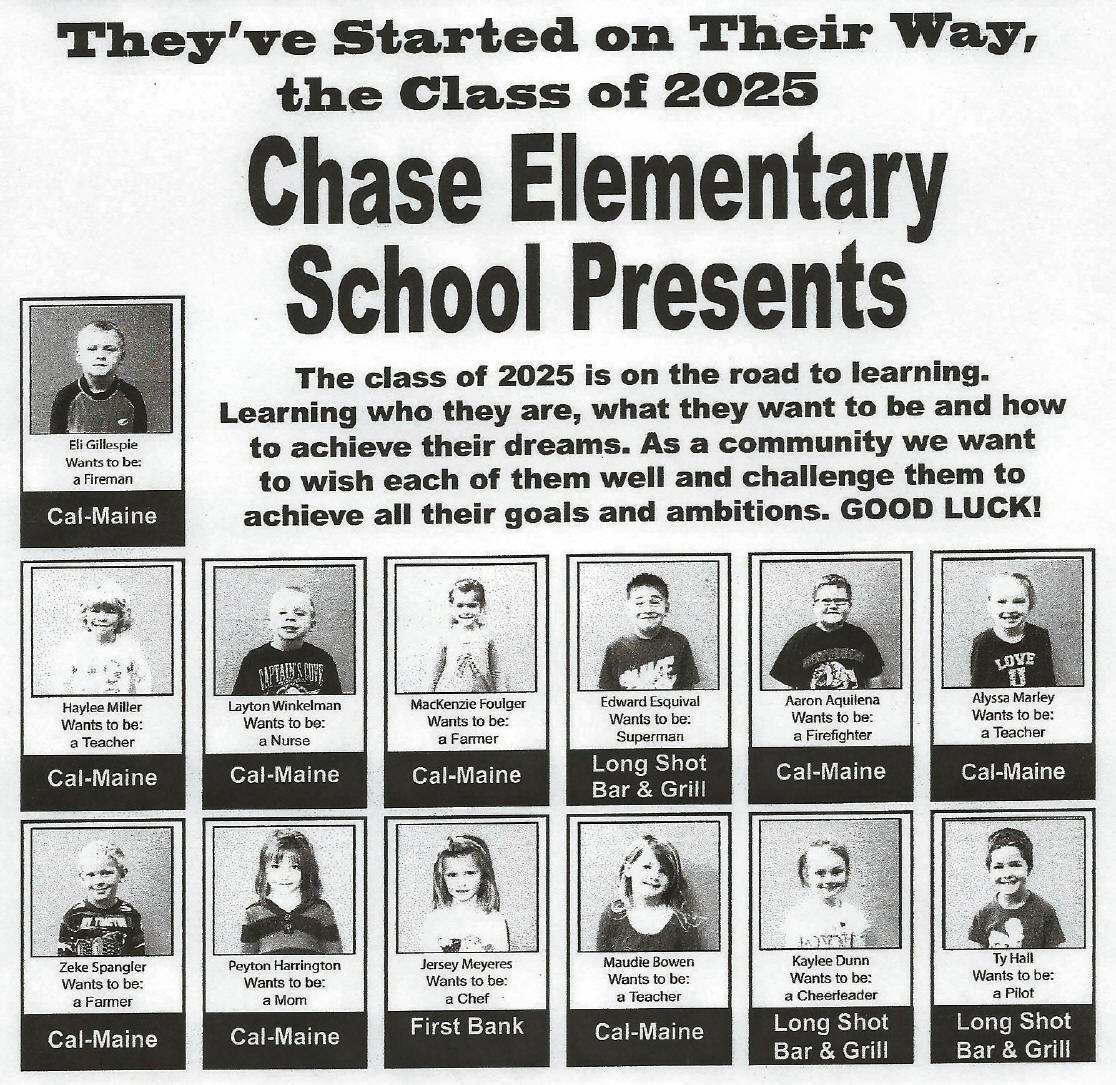 Who remembers the re-opening of the Chase Theater in 1963?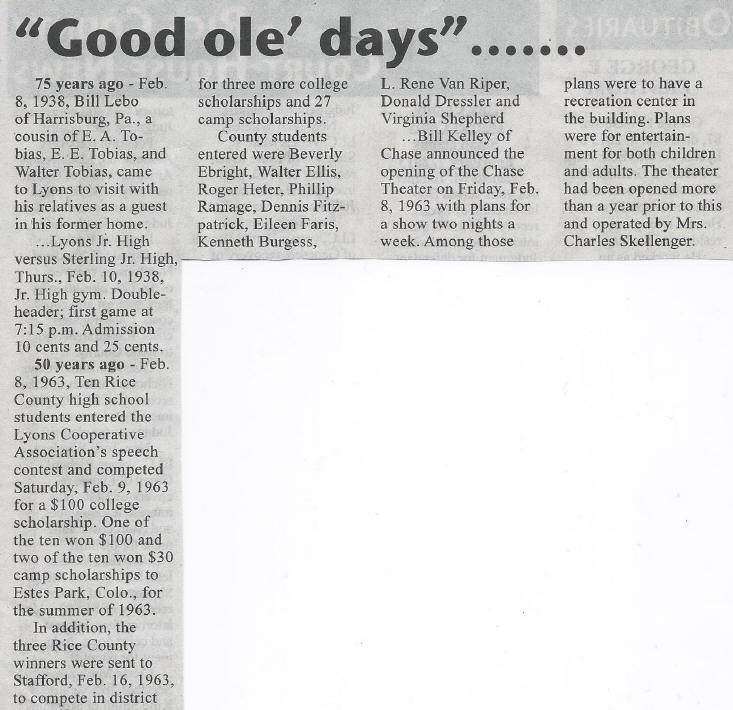 Here is our future Class of 2023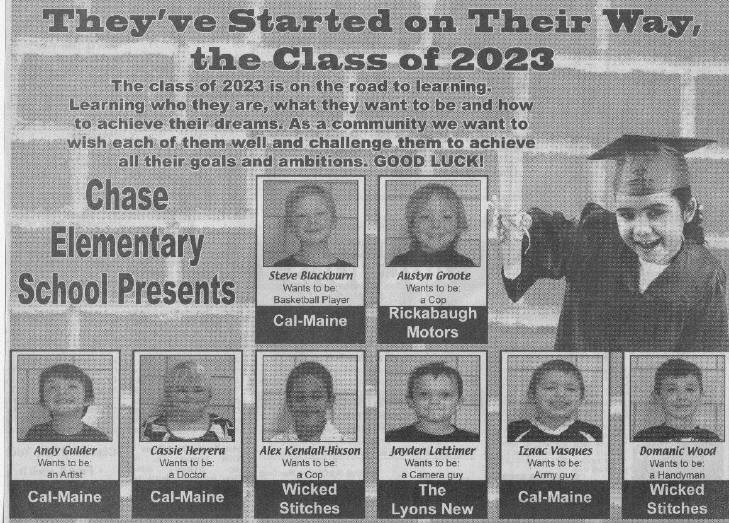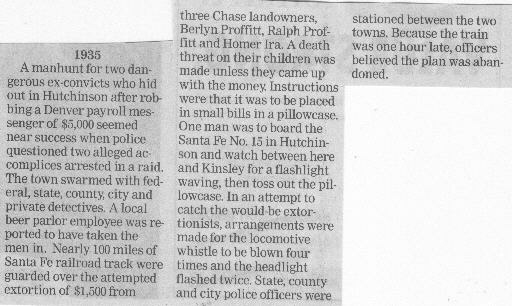 This was in the Hutchinson News awhile back and thought we would share it in case you didn't see it.