NEWS FROM CHASEAMERICA!!
Click here for Meet The Seniors of 2022
Click here for Chase/Raymond upcoming school events & School Staff
Click here for Photos of 2022 Chase High School Graduates



The Chase Kats Golf team continues to roll with big success at McCracken. Eli Gillespie got 1st place, Garrett Brady with 3rd, Brady Christiansen placing 4th place - the team taking 1st place overall! Congrats to the team as they continue action into May!

Chase HS Forensics ended its regular season with Regionals at Wilson where both Summer Bates (Poetry) and Wren Higgins (Prose) received I ratings! This qualifies them both for State Festival on May 7th!

Chase Golf gets gold again! Coach Light and the Golf team headed to LaCrosse and got 1st place as a team. Individual medals went to Payton Steadman for 1st place, Garrett Brady for 3rd, and Alex Cavender for 5th. In the JV, Summer Bates placed 4th. Great Job Kats!!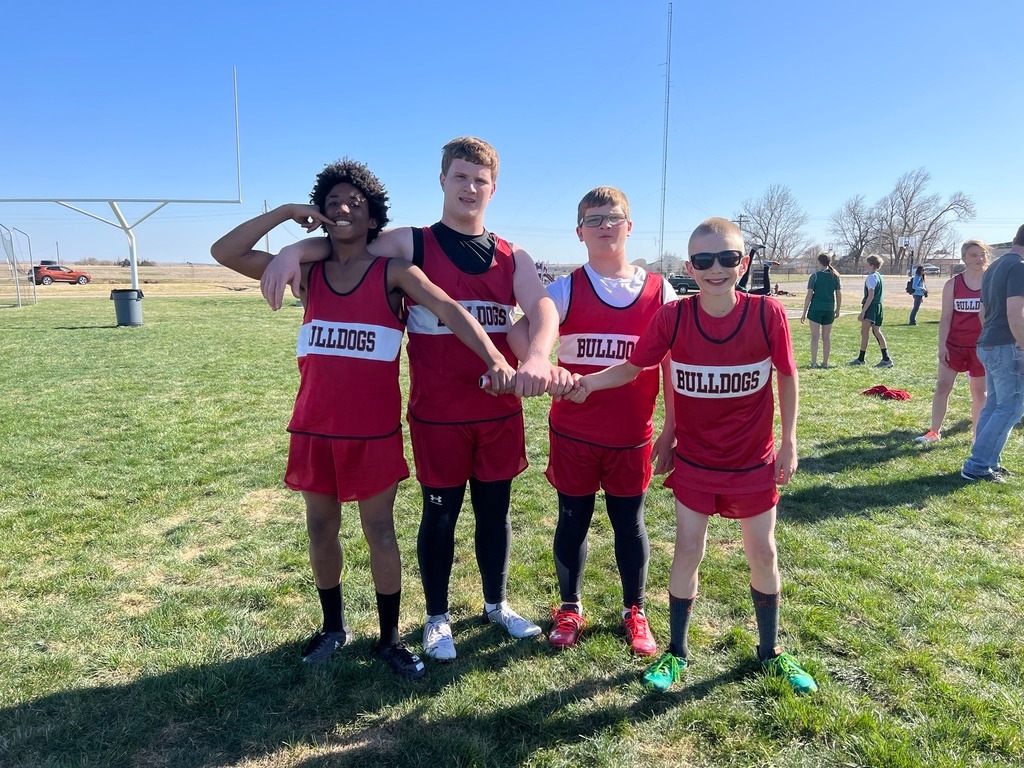 The Raymond Junior High had a very successful meet last night, bringing home 23 medals across 15 events!! We had 3 athletes who medaled in all four of their events: Malik Carson, Makayla Miller, and Nick Miller. The boys 4x100m relay team is back to back meet champions in their race with a time of 1:00.66! Pictured from left to right is Malik Carson, Nick Miller, Willie Miller, and Luke Short.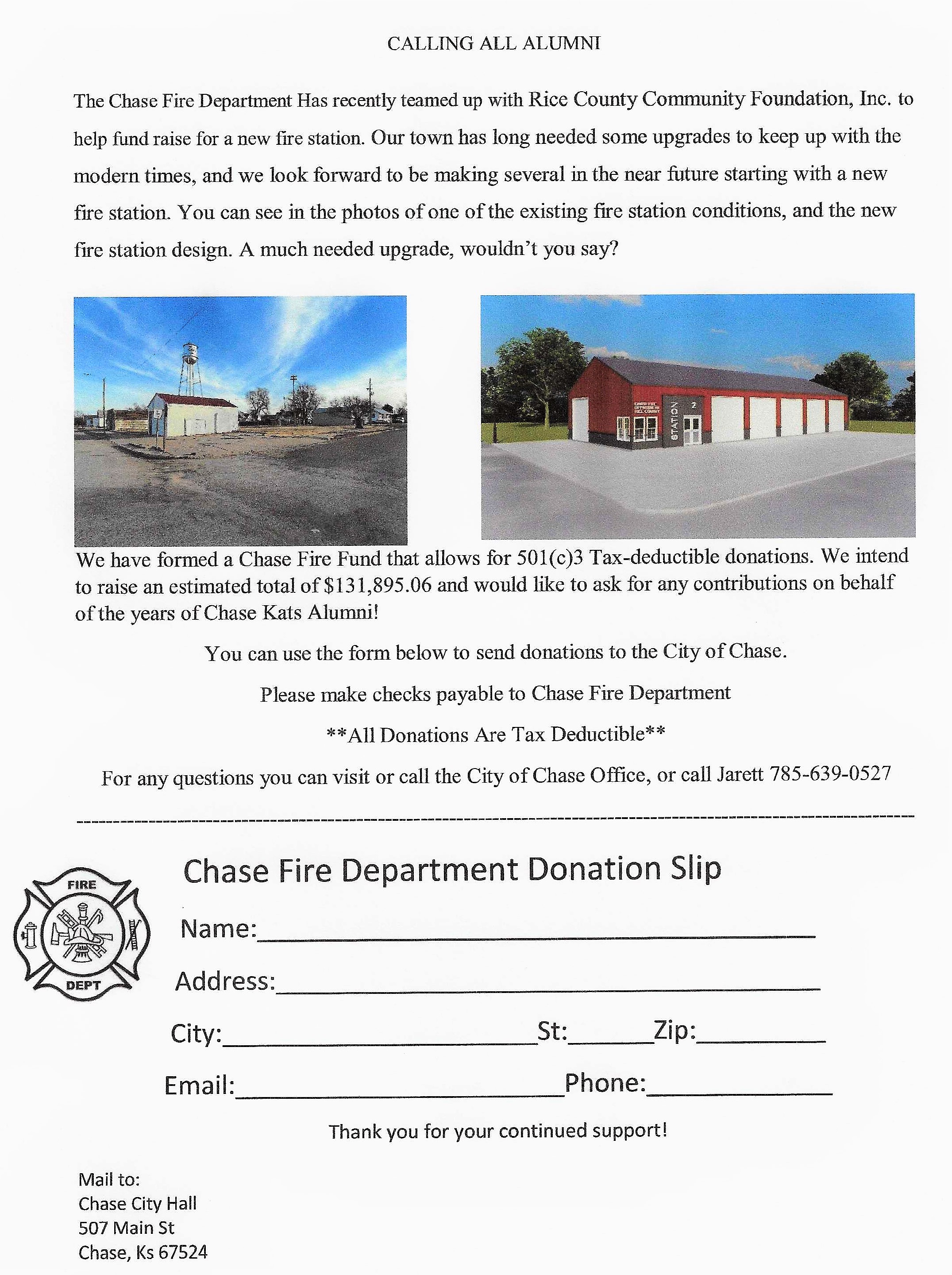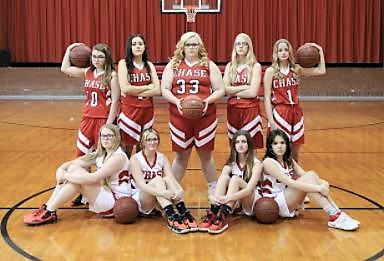 Photo courtesy of Ariana McCrory
2022 BB Homecoming King Ismael Martinez and Queen Isabella Antuna
The royal court consists of Alexis Donavan, Drayton Griffit, Jose Villanueva, Kinsey Wood,
Luella Staten, Gracelynn Millar and Conor Crawford-Henkle









2021 Homecoming King Payton Steadman and Queen Harley Otto
Crown bearers-Alyvia Rush & Cooper Doyle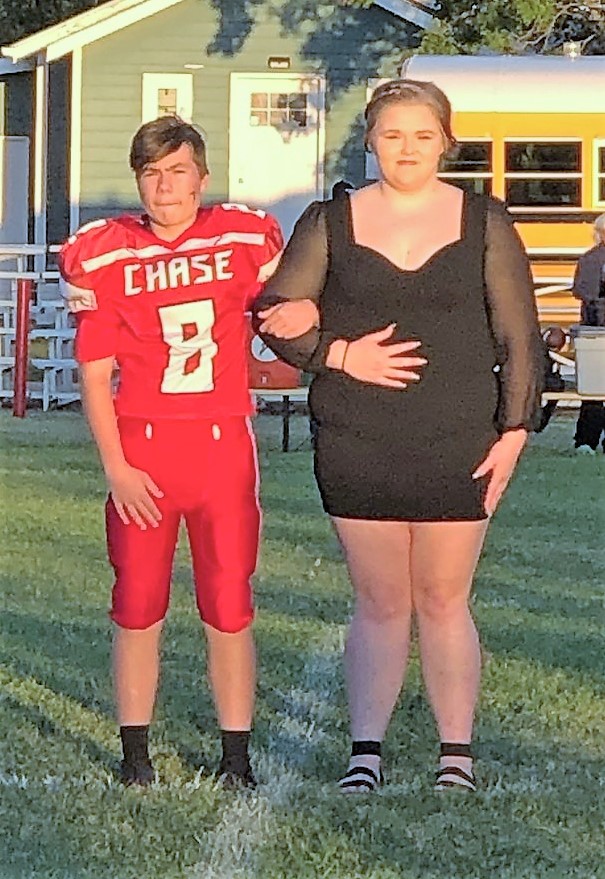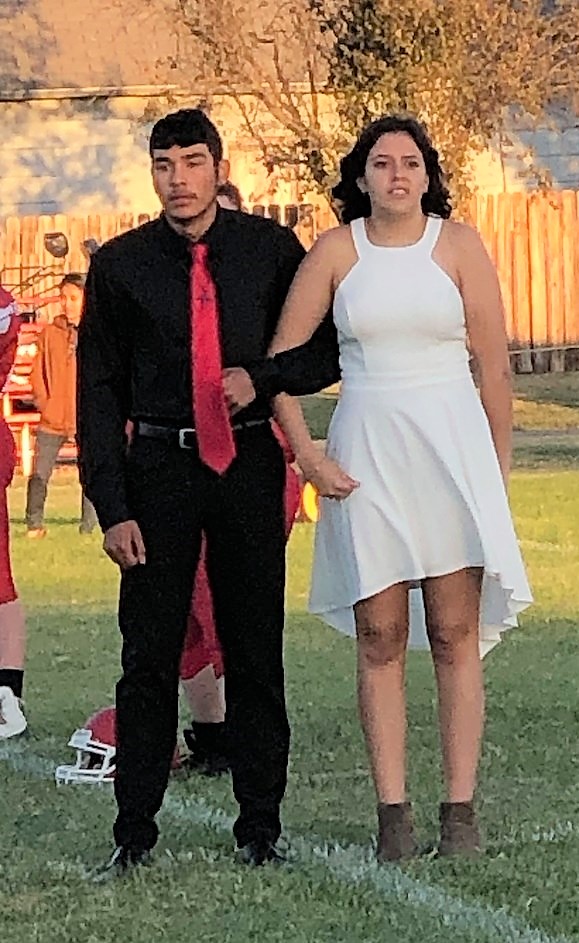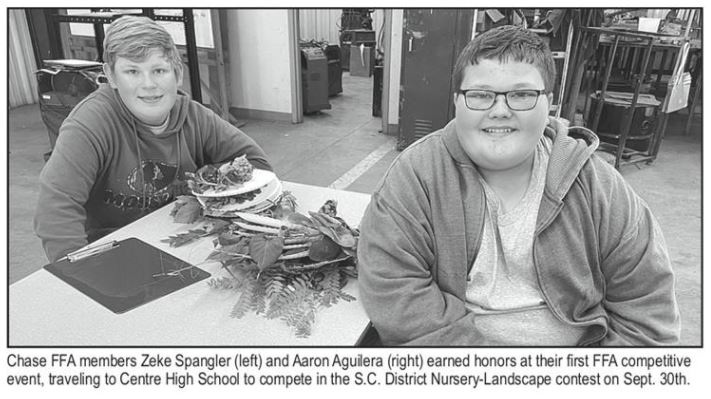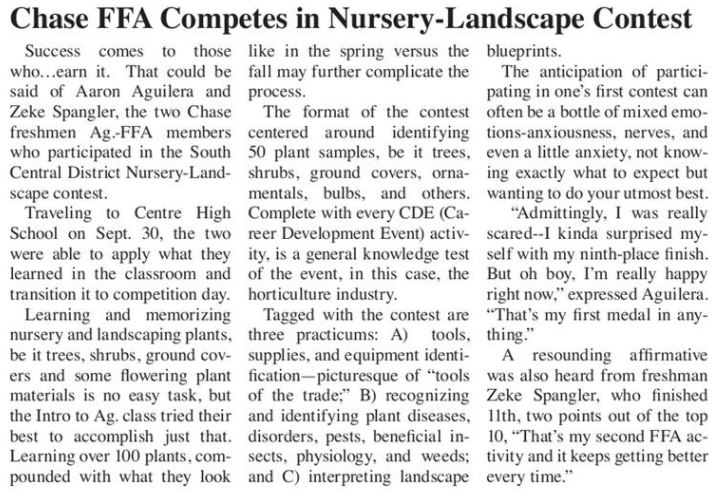 Plum Buttes Massacre Memorial Dedication at Ralph's Ruts
The Hathaway/Kern Family and the Quivira Chapter of the Santa Fe Trail Association will dedicate the Plum Buttes Massacre Memorial at Ralph's Ruts near Chase Kansas on Sunday, Sept. 26.
Franz Huning was one of many traders hauling merchandise over the Santa Fe Trail in the 1860's. His home was in Albuquerque, New Mexico. On this particular trip in 1867, he was to bringing his mother-in-law, Martha Franke and her youngest son, Fritz to Albuquerque. On their way, tragedy struck near the Plum Buttes.
Join us for the dedication of the memorial and the story of this event as part of the Quivira Chapter activities to commemorate the 200th anniversary of the Santa Fe Trail.
The event begins at 4 pm with the dedication of the memorial and history of the Plum Buttes Massacre. Following the dedication, visitors can enjoy a free hot dog supper sponsored by Rice County Tourism and Sonic of Lyons.
Visitors can walk up to a full mile of Santa Fe Trail ruts. Stay longer and watch as the sun sets in Gunsight Notch (weather permitting).
Visitors are encouraged to wear comfortable shoes and clothing. This event is free and open to the public. No reservations are required. Food will be available until it runs out.
Ralph's Ruts is located, 4 miles west of Chase, KS on 4th road, ¾ miles north of Highway 56. For more information on this event, call 620-257-8155.
For information on other Quivira Chapter 2021 Santa Fe Trail events, call (620) 241-8719, visit the website https://www.2021santafetrailkansas.com, or visit Facebook: https://www.facebook.com/200thSantafetrailKansas/.
For a listing of all events along the Santa Fe Trail, visit https://santafetrail200.org/ For more information about the Santa Fe Trail Association, visit https://santafetrail.org/

Before the Chase Fest last Saturday sister Paula Bieberle along with Gene Haas stopped by the High School to put some bars on the In Memory Plaque. Of course I had to use the loo and was surprised to see this on the stall doors. I asked Gene if the Men's room was the same way and he confirmed so i went in and took photos there too. Love them.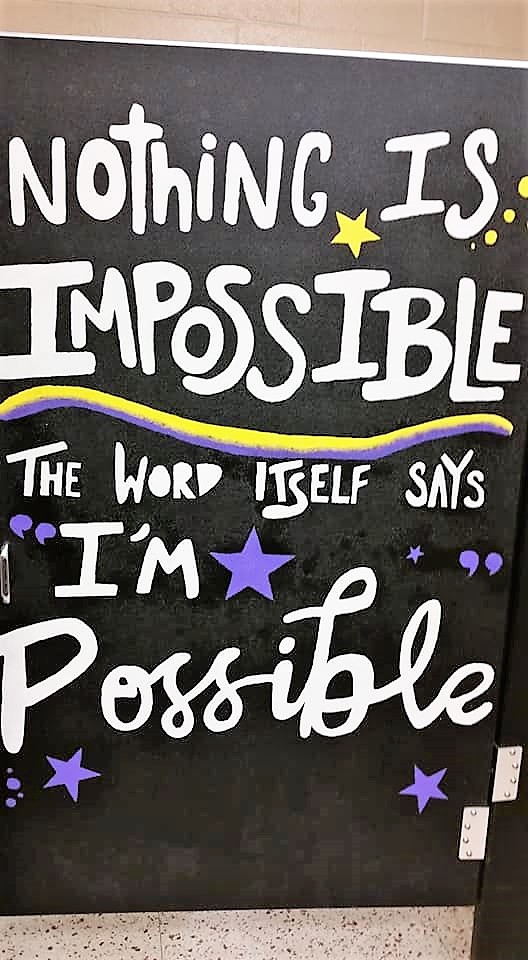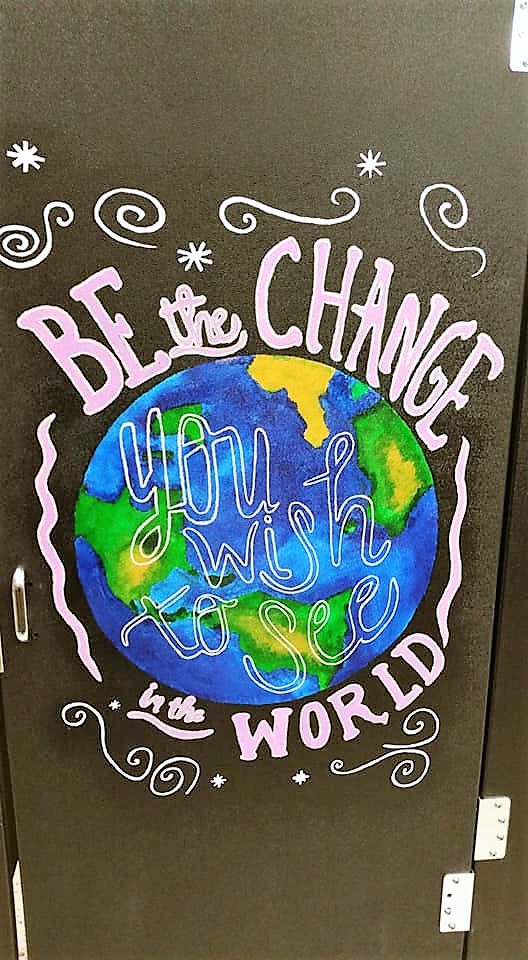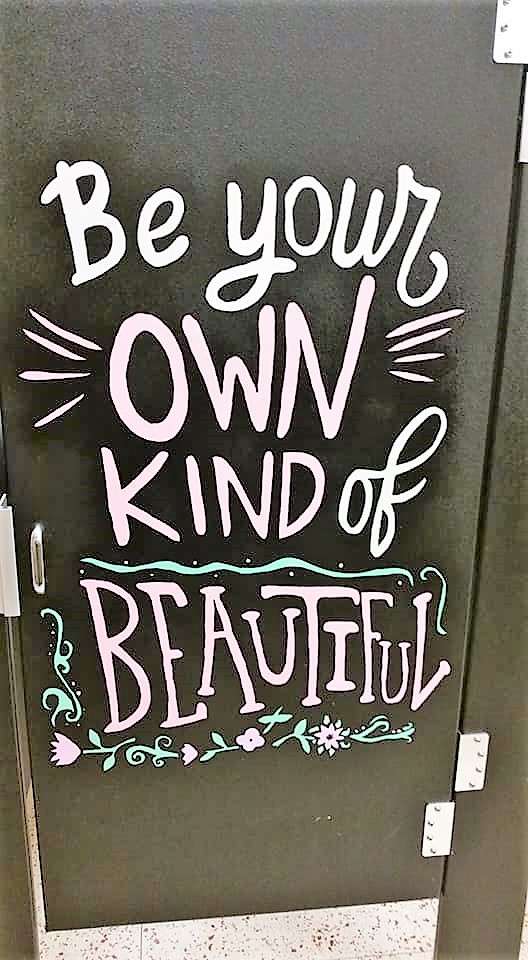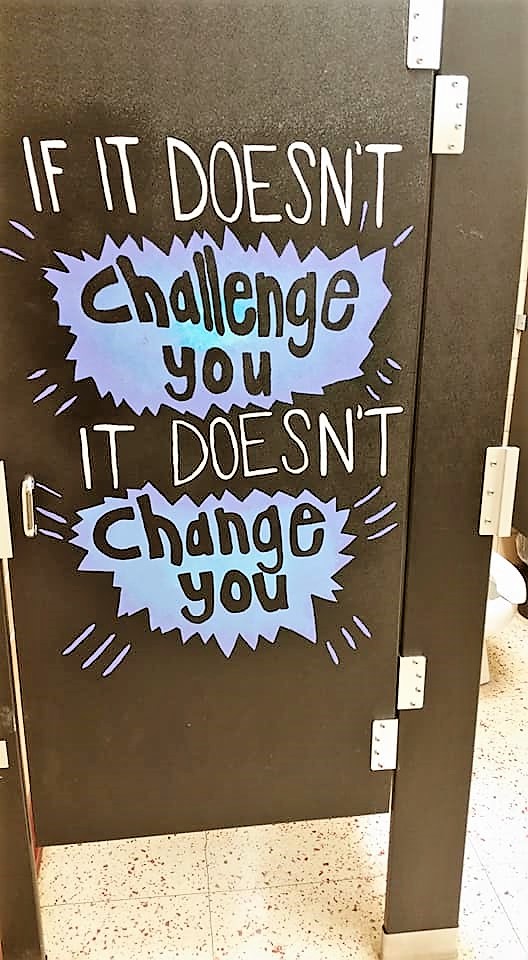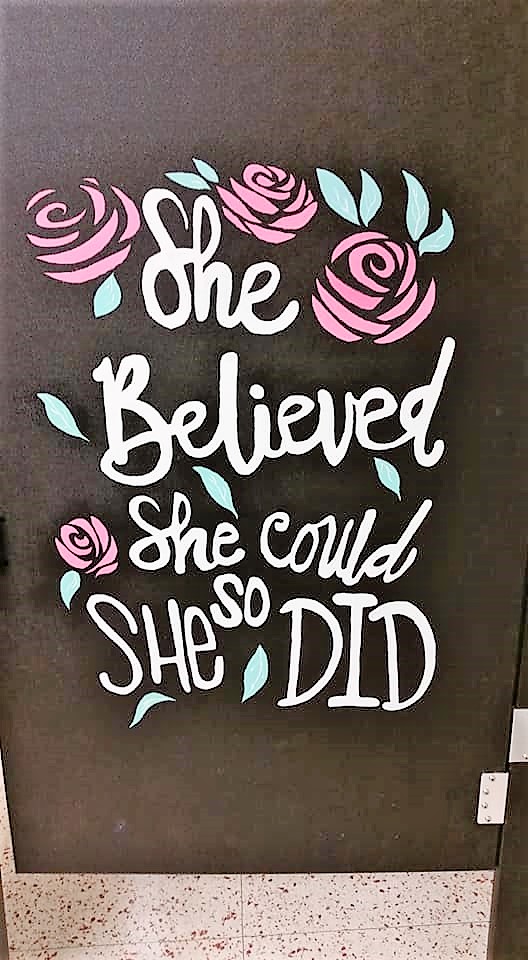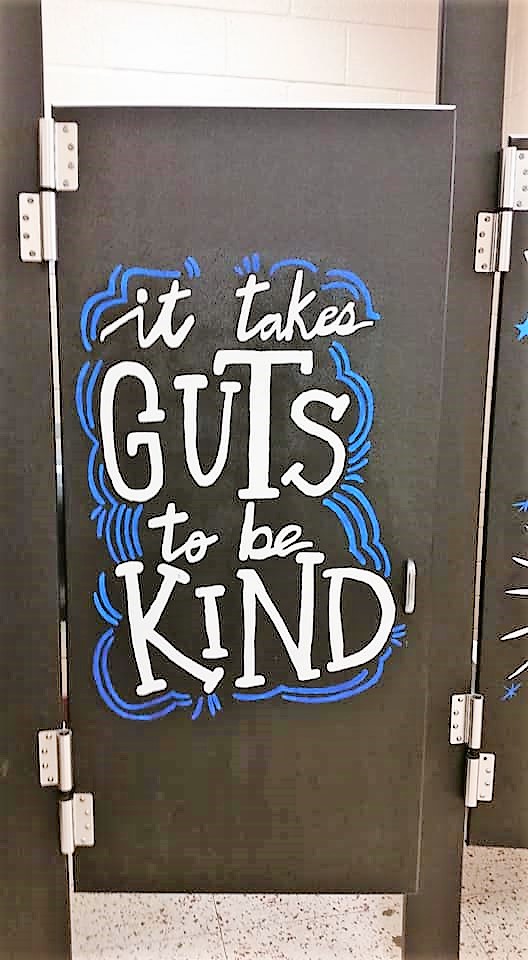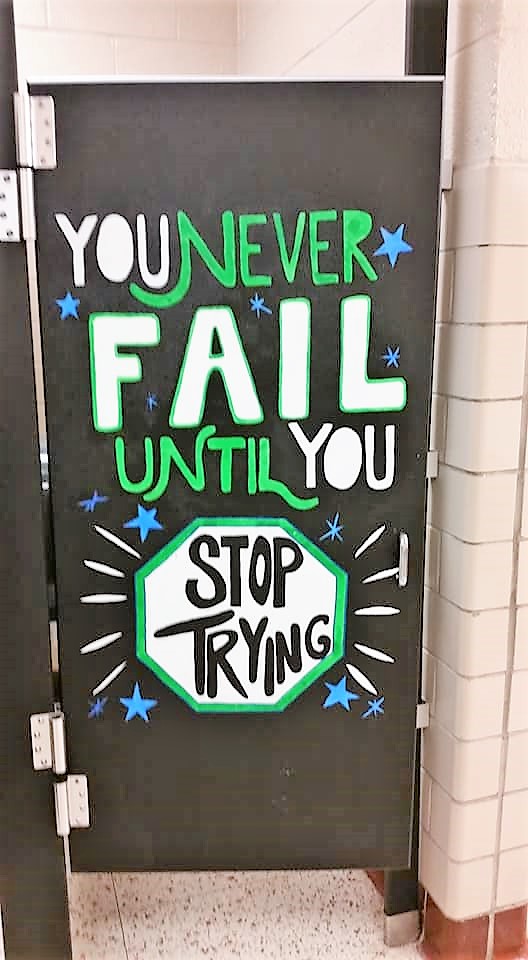 Dave Peebler also provided this way after photo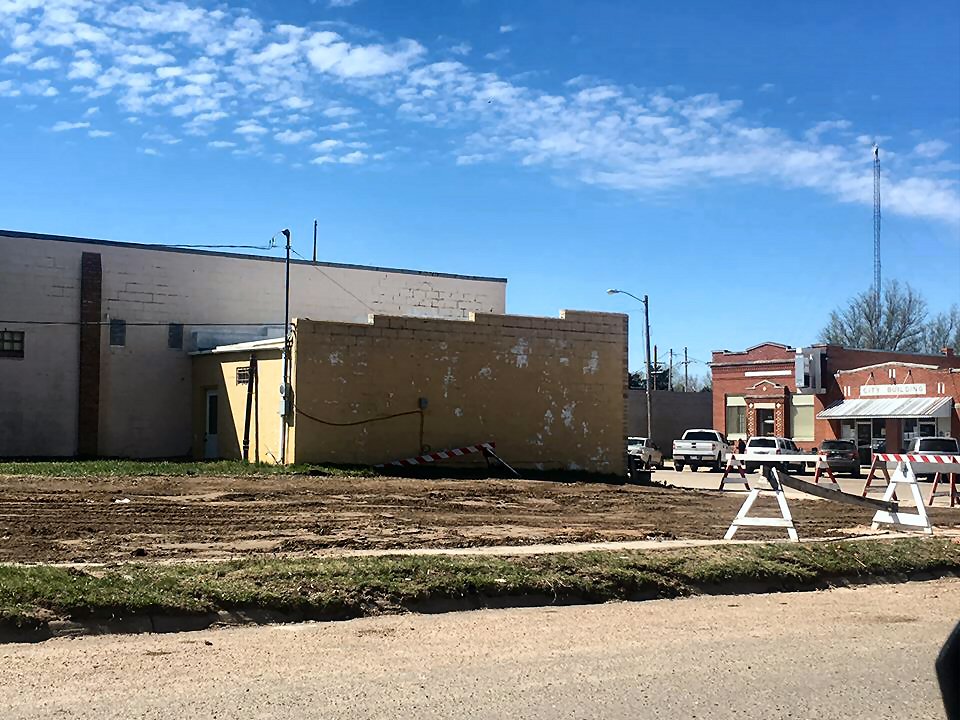 Dave Peebler provided the before photos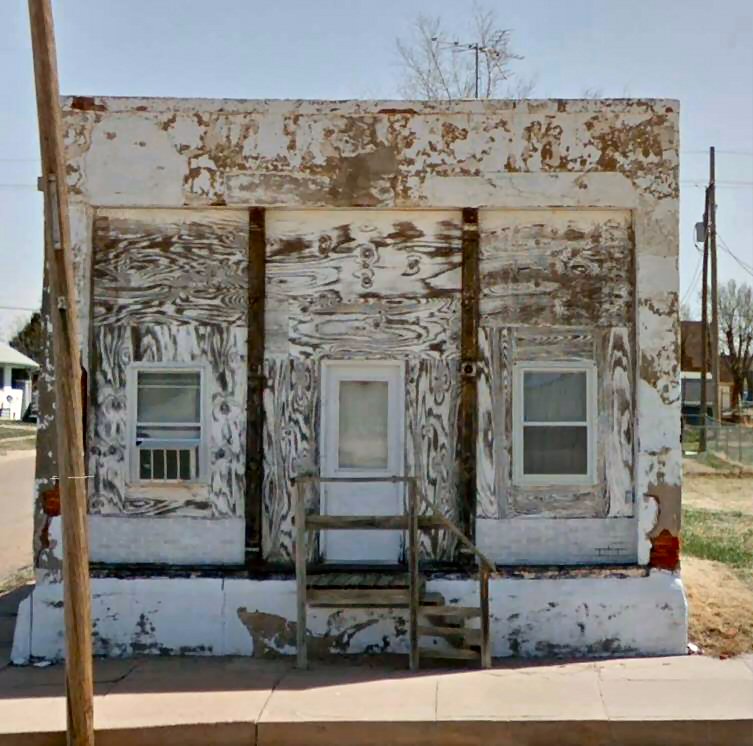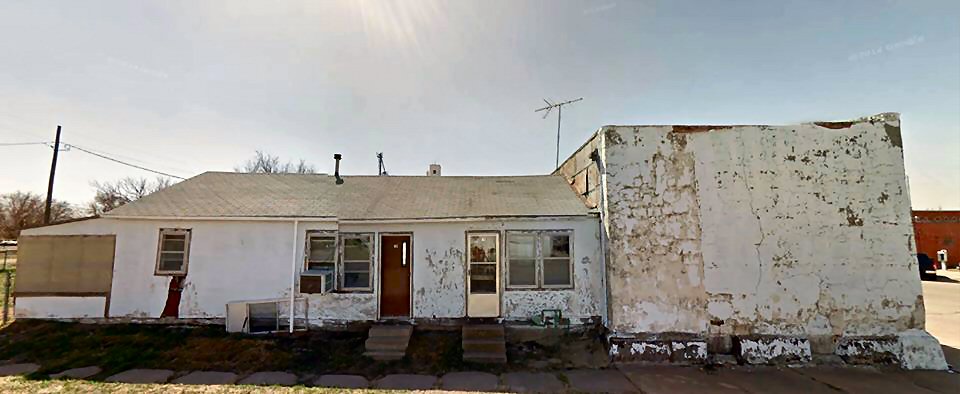 After photos by Valerie Keesling Saunders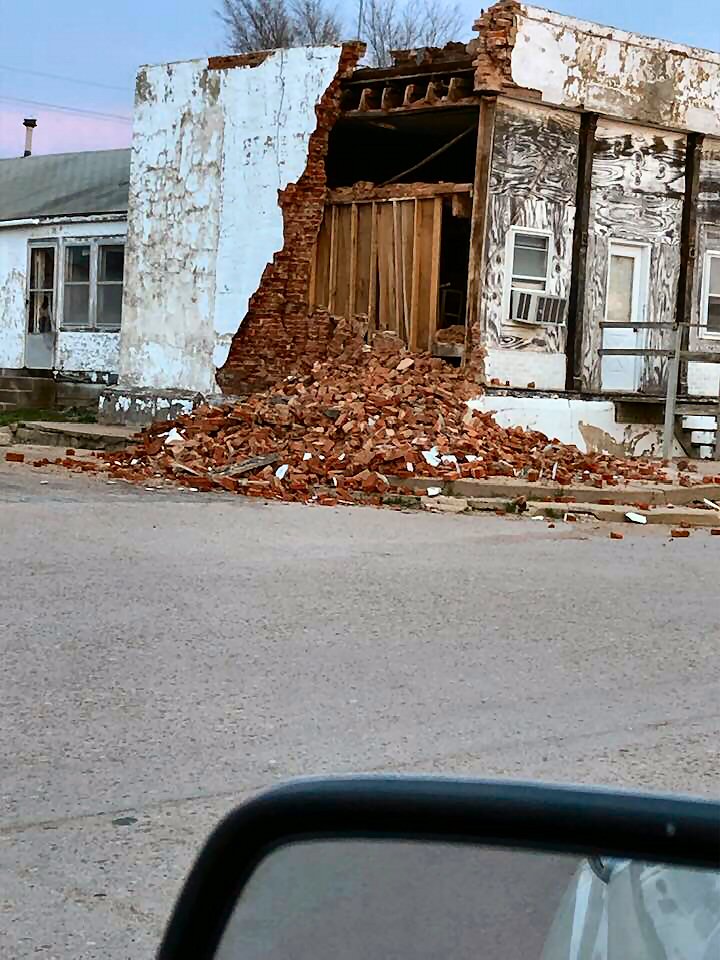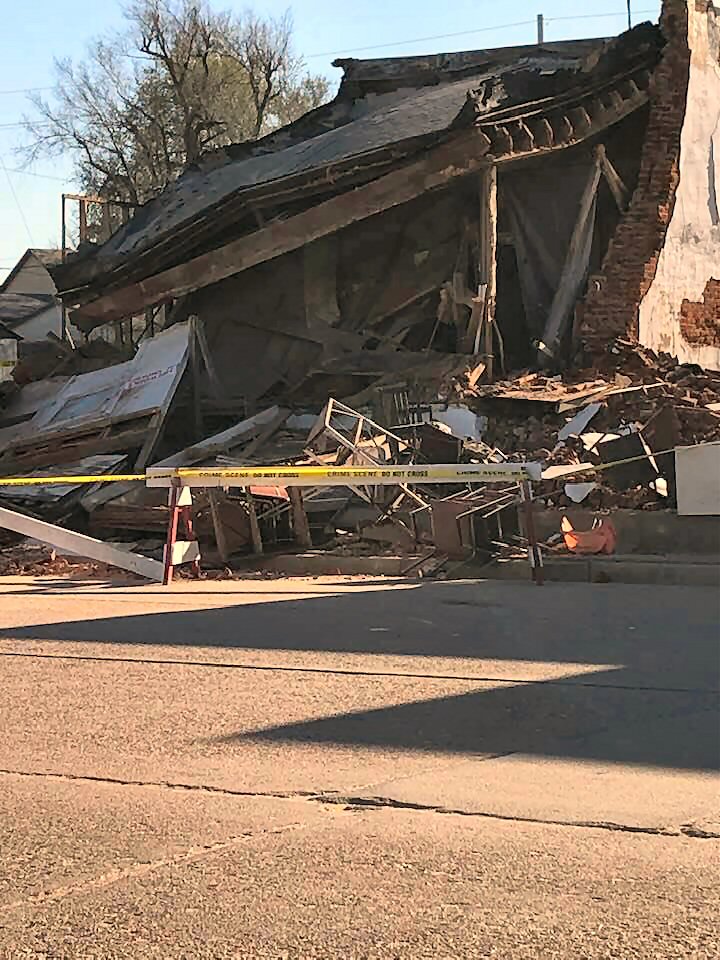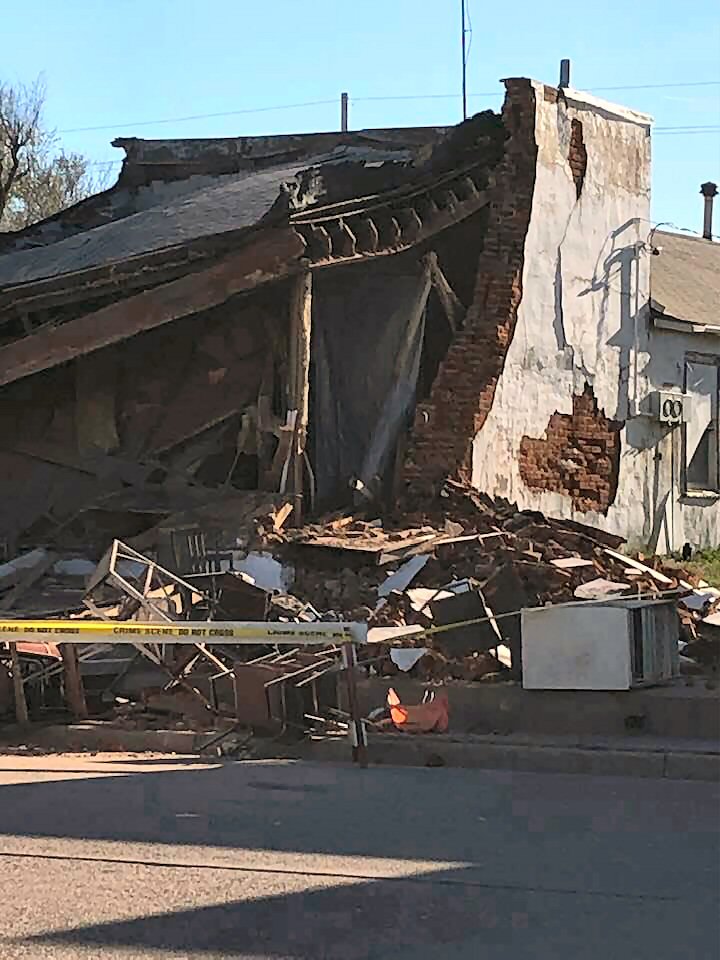 So this happened in Chaseamerica the first week or so of April. It was posted on facebook and some of the comments
that speculated as to what it used to be are these: That is the Joe Adams (snow cone) home. Dr. Wallace had an office there also, The old Adams building. Joe Adams had a plumbing shop there and they lived in the back, I think at one time he had a shoe repair shop. I remember him sitting out on those stairs in the evenings, They used to sell fireworks out of there, it was originally a meat market. The house was added in the 50's and it was the oldest building in town. It was made of Chase bricks, which were very soft bricks and they were made at a plant down by where Farley's is now. So what do you remember about this building? email me and I will add those comments to this post. Sad to see any building in Chase gone.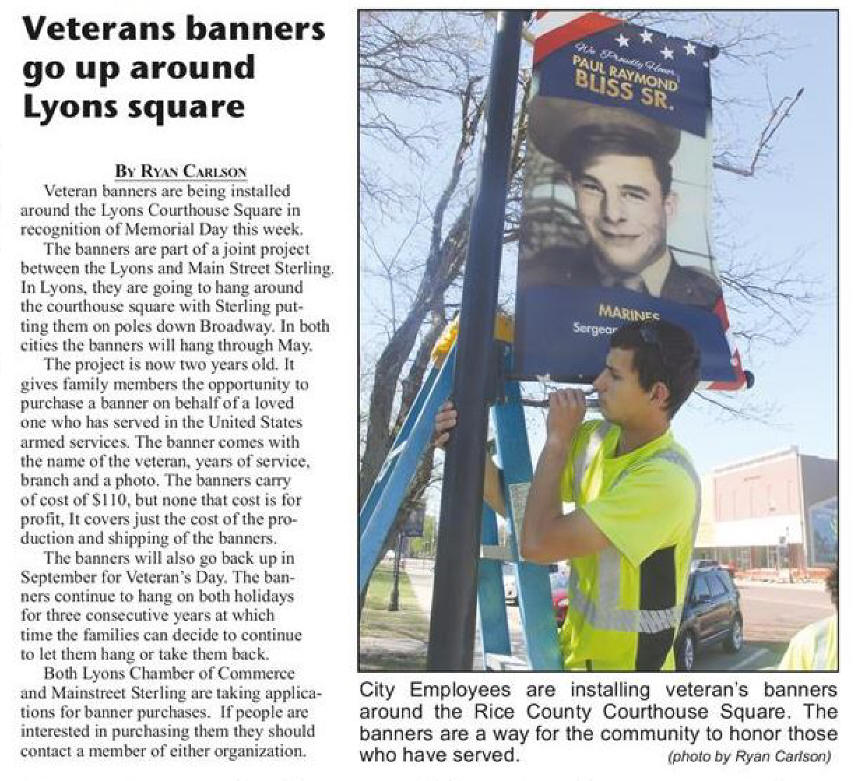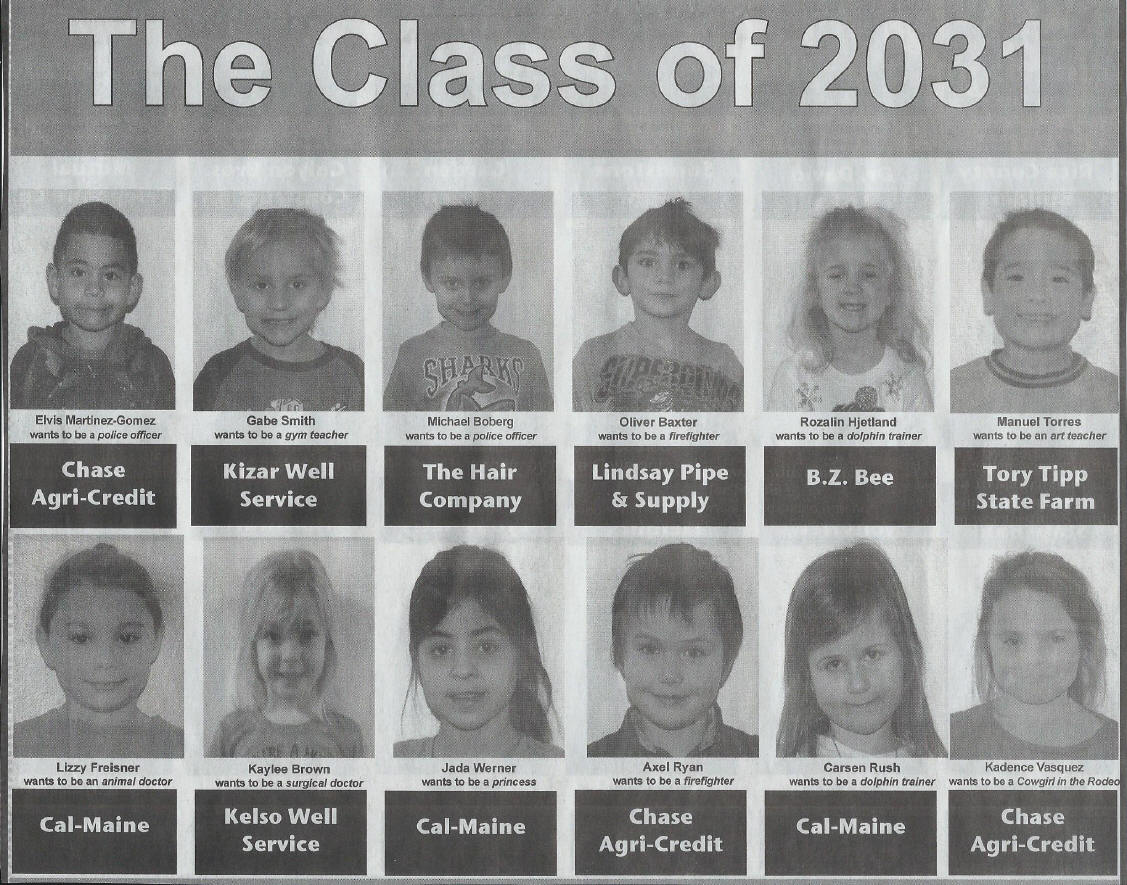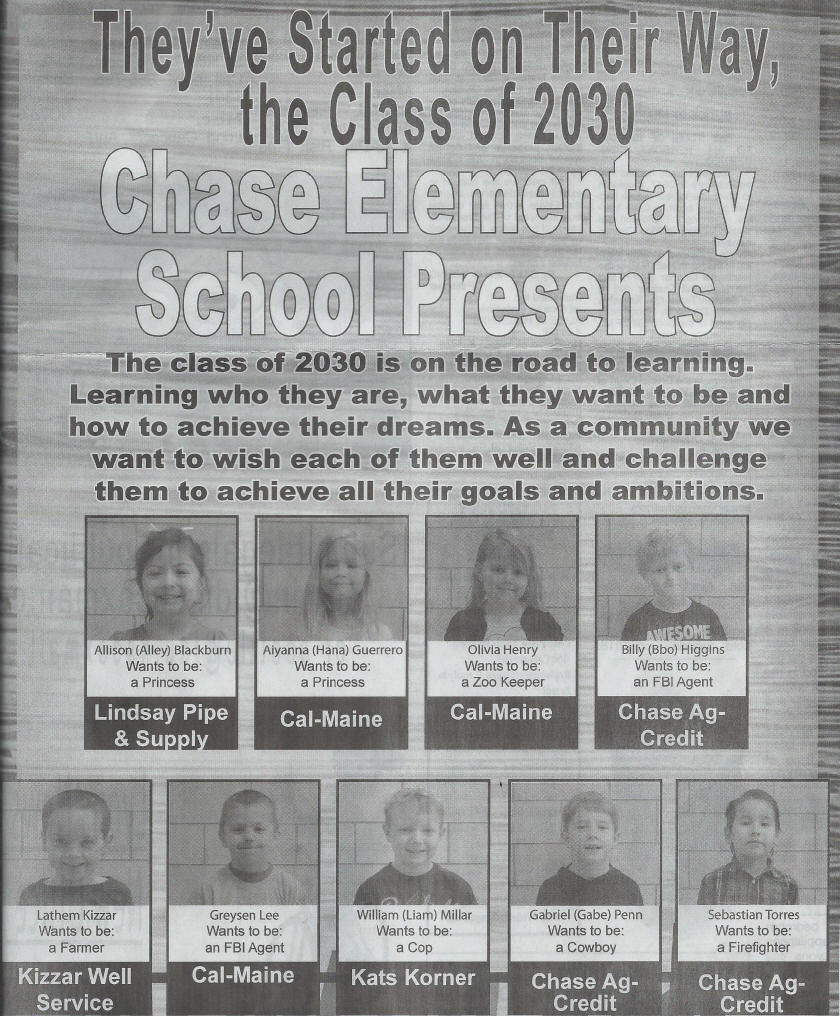 I thought this was interesting, anyone remember this family?
Article says she might have been from Chase.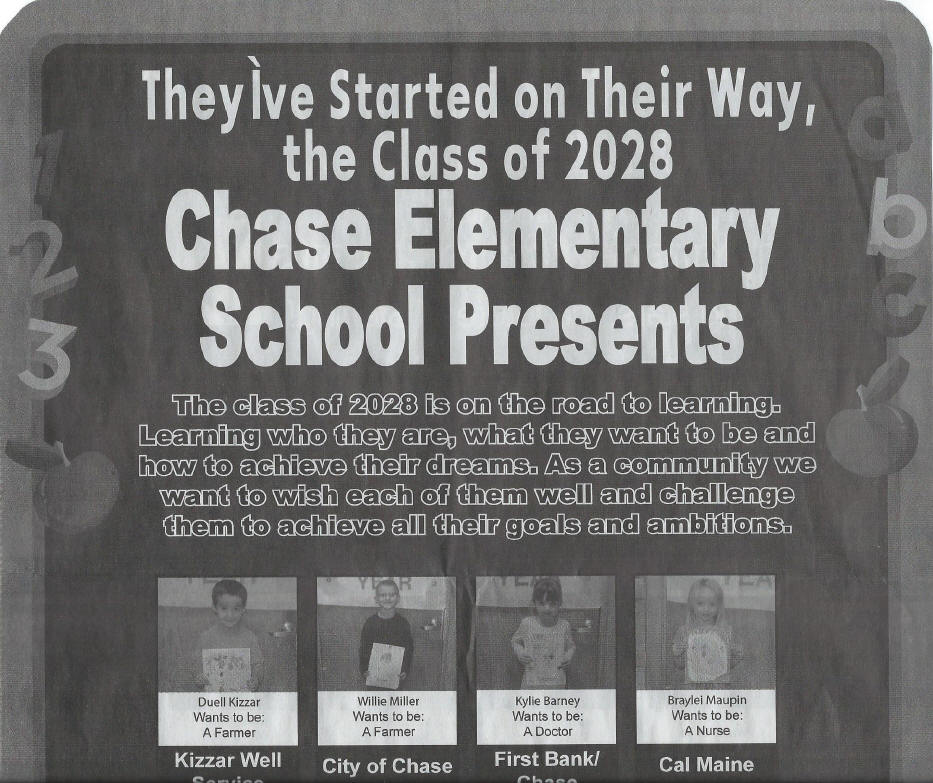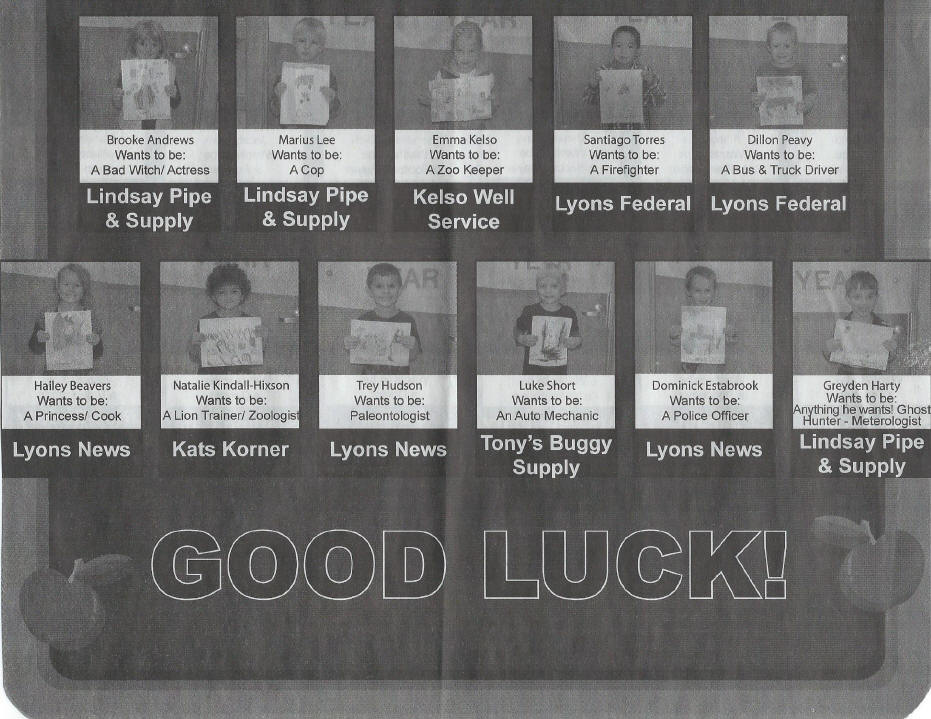 Here is a photo that I took before it was moved.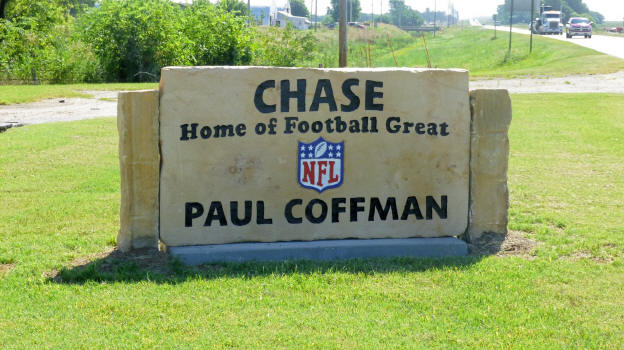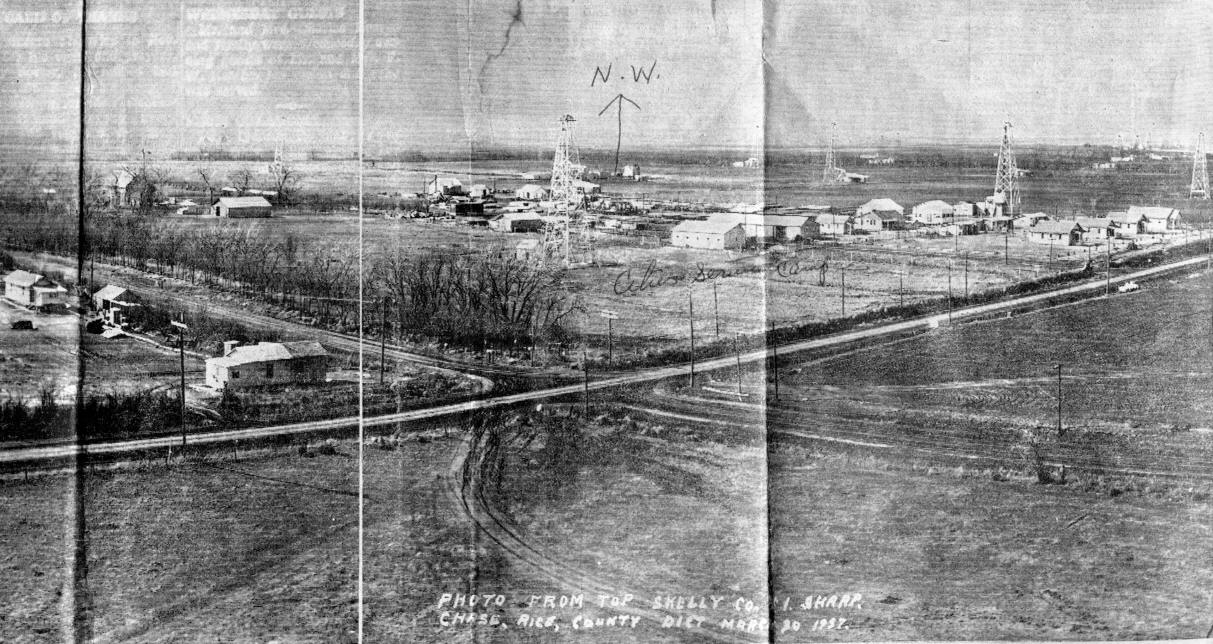 Photo shared by David Peebler, we can't tell if that year is 37 or 57.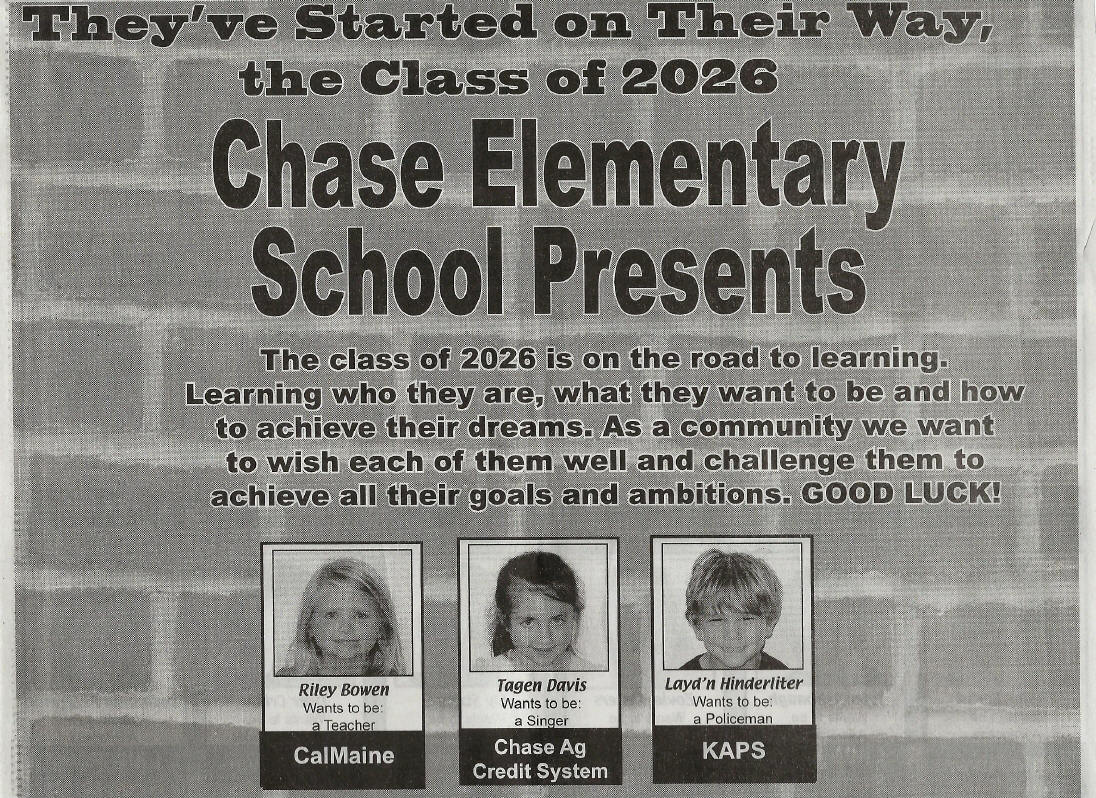 Found this in the Lyons News Archives. Couldn't find Class of 2024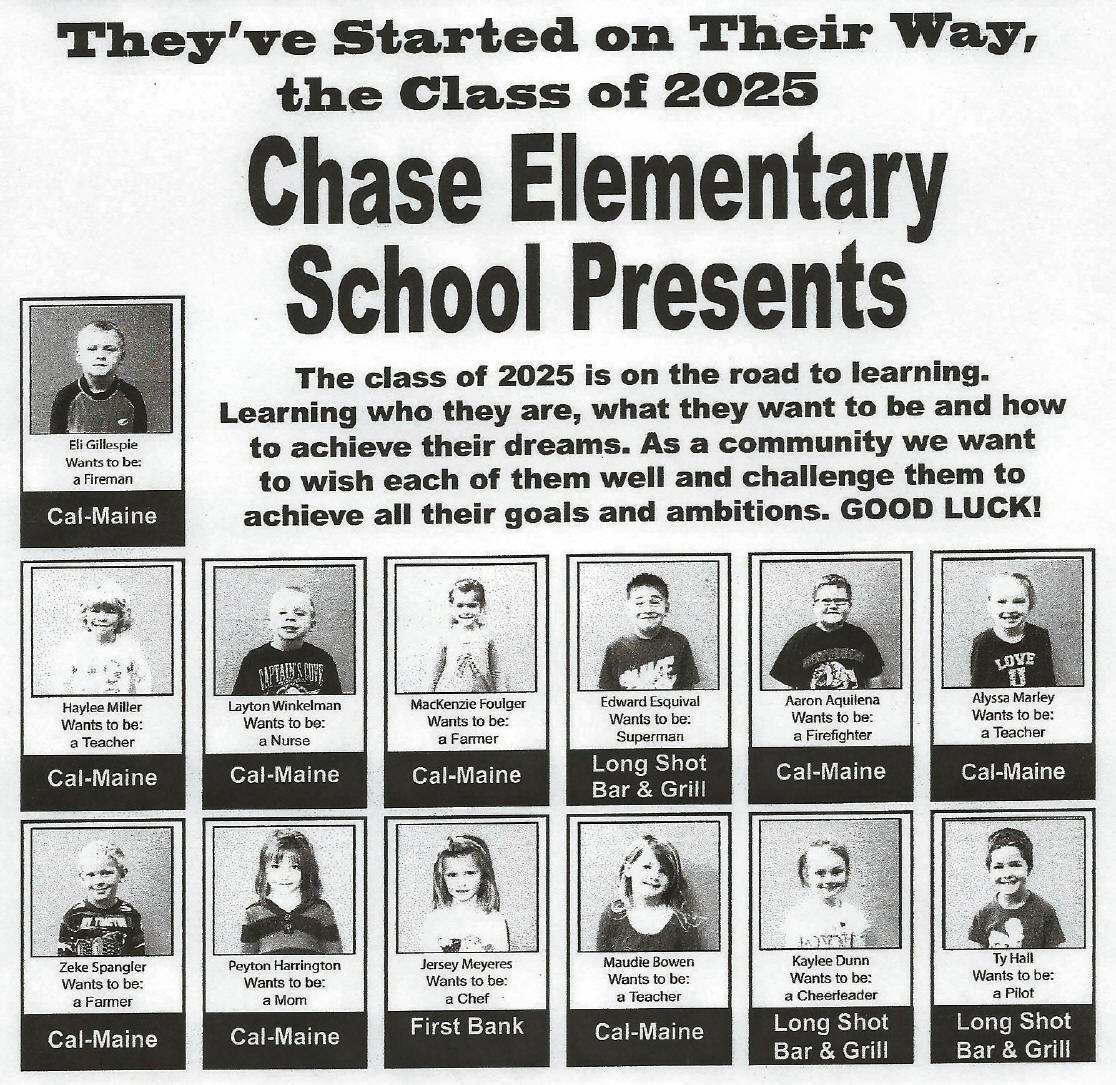 Who remembers the re-opening of the Chase Theater in 1963?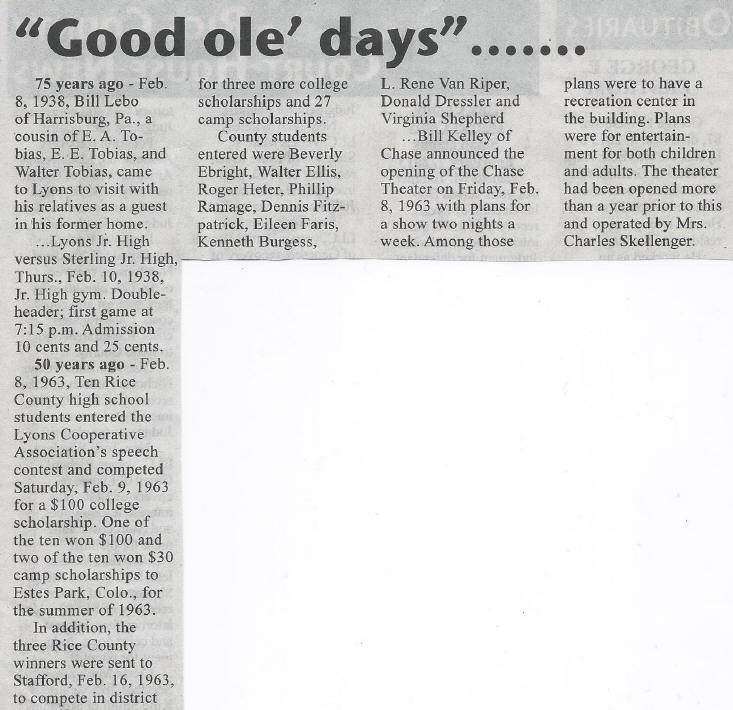 Here is our future Class of 2023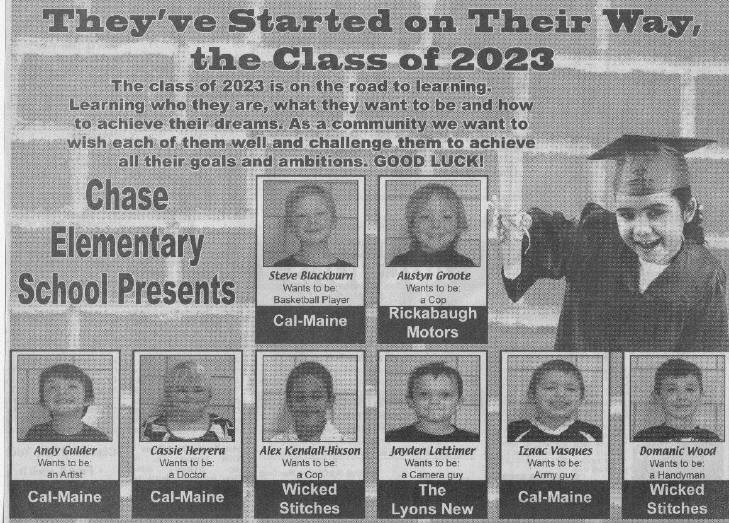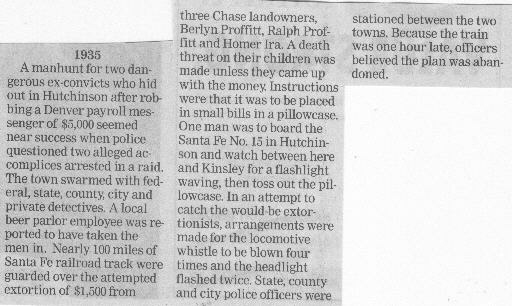 This was in the Hutchinson News awhile back and thought we would share it in case you didn't see it.