<![if !vml]>

<![endif]>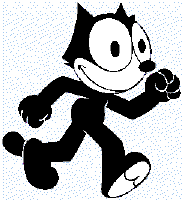 This is where we would like to list fun places that you like to surf for your interests, or your personal website that you would like to share with other Kats. Just right click on a link and open in a new window. That way when you close it, you will return here and you won't lose us. Please put 'Places to go' in the subject line.


elocs@cox.net

www.chaseclassof64.org Class of 1964 maintained by Sherry Bliss Cole---UPDATED: 06/1/2021

Frances Heine submitted this fun test. To see how you measure up click here http://games.toast.net/independence

Google street view now covers all of Chase. Just type in maps.google.com, put in Chase, Ks, click on street view and off you go. Once you play with it a little, you can look at both sides of a street, move from one street to another pretty easily. Pretty much fun, brings back old memories. Dave Peebler

These two places sent by Carol Kirsch Mitchell, both are in Hutchinson, Ks www.apronstringsstore.com and www.downtownhutchinson.com

http://kukuklok.com This is an alarm clock for your computer. Simple, fun and it works. I did find out you can't exit out of the website and it still work. You can put it in the taskbar and it will still work.

Thanks to Mary Taylor Johnson for 'News for the year you were born' ---Click here

This is a cool site, you can put it in the taskbar after selecting an era of music and still work away http://tropicalglen.com

Shared By Frances Heine- Have you ever wondered how your computer works? http://www.newportharbor.us/computerworks.htm



Shared by Merle Lewis http://www.gasbuddy.com Current gas prices across the US

Tom Halfast, Class of 1954, with Memorials to 5 classmates

http://www.flickr.com/photos/donandkate/ Don & Kate Lindsay's photos, etc., of their work in China.

http://visithutch.com Information on Hutchinson and surrounding areas

Julian Beever is an artist who makes pavement drawings, wall murals and fine art paintings. Check out the site.

What fad was in when you were in high school--- http://www.crazyfads.com

This was kind of interesting The Longest List

Try this page Fun Trivia