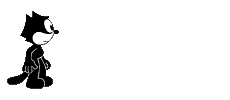 KATS KONTRIBUTIONS
Sharing Your Thoughts--
IN LOVING MEMORY OF OUR TEACHER, OLA KEITH
Mrs Keith made each freshman class memorize the following poem,
it hung in the old gym above the stage---
"For when the one great scorer comes
To write against your name,
He writes not that you won or lost,
But how you played the game."
This is where we would like to hear from you. Please feel free to write a thought, comment about the site or a message to your class and we will post it here. You may email it to this address elocs@cox.net or to Mary. Please put 'Kats Kontributions ' in the subject line.
Amberlee Young Berry, Class of 1984 shared this with us.
In 1927, Felix the Cat was the very first balloon animal in the Macy's Day Parade
(Until then, real Zoo animals were used).

This was so interesting. Loren Wiens pictured below is Class of 1945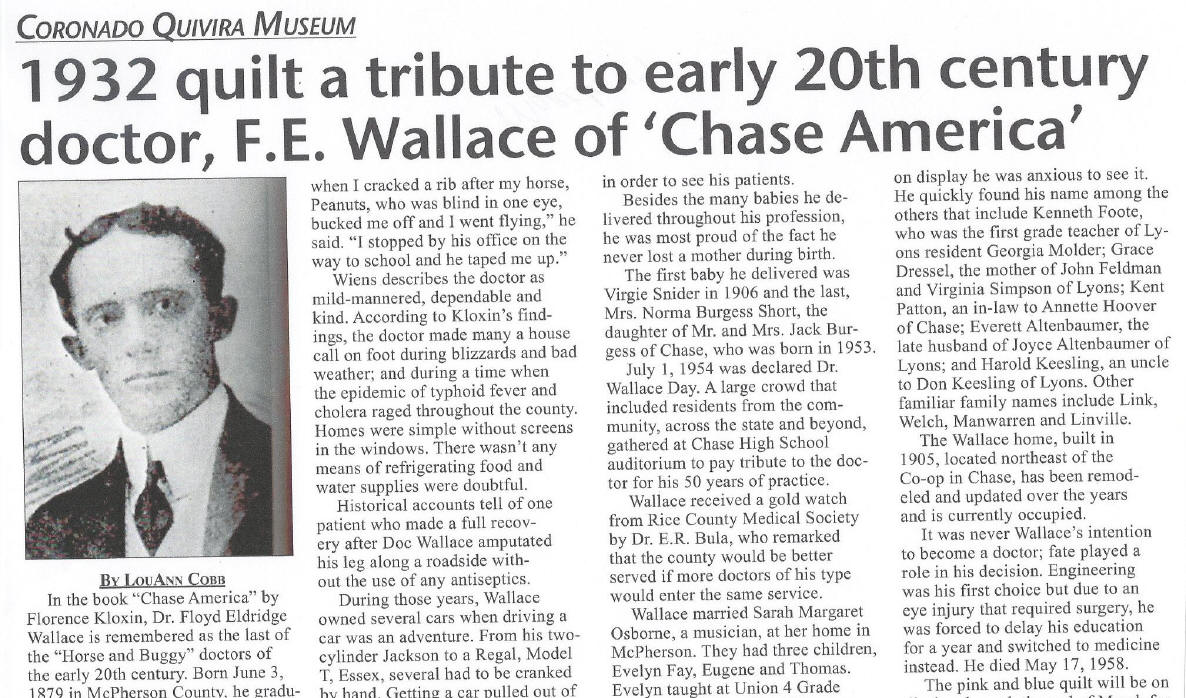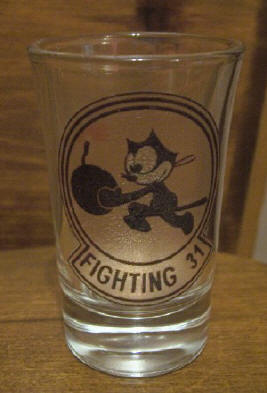 I got this shot glass off of ebay and did a google of the Fighting 31.
Here is what I found---

FELIX HISTORY
Fighter squadron VF-31 ("Fighting 31"), specializing in night fighting, has since World War II been known by its nickname, "Tomcatters", and by an earlier old motto, "We get ours at night". The squadron emblem is the famous cartoon character Felix the Cat, running with a large spherical bomb with lighted fuse, in black on a yellow field within a circular outline. The yellow field and outline were omitted from the aircraft and four stars at the end of a pair of sweeps were added. This emblem can be seen on the fuselage of the aircraft above the wing. The squadron was based at this time at Cecil Field, near Jacksonville, Florida.

Felix the Cat was created by a cartoonist named Pat Sullivan and first appeared on film in 1919. With the help of movies and a comic strip that debuted in 1923, Felix reached the height of his popularity in 1928.
It was in December of that year that Felix and Naval Aviation officially started a long relationship. Although used unofficially for a couple of years by a handful of different squadrons, Felix was officially adopted by VB-2B in Coronado, California, in late 1928, which became known as the "Felix Cat Squadron." Lieutenant Chourre' of VB-2B created the famous emblem (Felix carrying a bomb), which was approved in early 1929 and is still in use today.
In 1930 VB-2B was re-designated VF-6B, which stayed in service until 1937 when it became VF-3. VF-3 continued as the "Felix Cat Squadron" through 1943, when VF-3 and VF-6 swapped designations. This caused a controversy as to which squadron owned the Felix name and emblem. For three years both squadrons claimed Felix. Finally, after much haggling over the subject, the new VF-3 was re-designated VF-3A in 1946 and awarded the official approval to adopt Felix the Cat by the Chief of Naval Operations. Then on August 7, 1948, Felix assumed his current home when VF-3A was designated VF-31.
From the F3B-1 bi-planes of VB-2B to the F-14D Super Tomcat of VF-31, Felix the Cat has been grinning from the sides of naval aircraft through much of twentieth century U.S. Naval History. He has operated off of many of the Navy's illustrious aircraft carriers, from USS Langley (CV-1), the Navy's first, to USS Abraham Lincoln (CVN-72) today. He was aboard USS Enterprise (CV-6) during the bombing of Pearl Harbor as well as the Battles of Wake Island, Marcus Island, Midway, Guadalcanal, and the Eastern Solomons. He achieved aerial victories during World War II, the Korean War, and the Vietnam War. More recently, Felix deployed in the Mediterranean aboard USS Saratoga, USS John F. Kennedy, and USS Forrestal, as well as in the Western Pacific aboard USS Carl Vinson. He has conducted operations off Lebanon and Libya, and patrolled Southern Iraq enforcing the No Fly Zone during Operations Southern Watch and Desert Strike.
Felix has also flown with some of naval aviation's greatest heroes. A photograph in VF-31's historical records shows an F4B-4 manned by Charles Lindberg with Felix adorning the side. The famous Butch O'Hare and countless other naval aviators have taken Felix into battle with them.
For his outstanding performance, FELIX has received many awards including the Joint Meritorious Unit Award, Meritorious Unit Citation, CNO Safety Award, Battle Efficiency, the Admiral Joe CLIFTON Award for Fighter Excellence and the COMFITWING ONE Grand Slam Award.
As an icon of American culture, Felix the Cat has participated in nearly 80 years of our history. His appeal to our frisky side has allowed him to entertain us as well as build a firm tradition in U.S. Naval Aviation over the years. In addition, his "cat" pride and style represent basic values common to all Americans. The Tomcatters of VF-31 are as proud to wear the Felix emblem today as were naval aviators in 1928. This pride is reflected in the squadron's timeless motto: FELIX RULES!

Eugene Boldt, interesting reading.

Dillons Ad for Sept 7-13, 2011
Notice that Chase, Ks is mentioned by the eggs ad.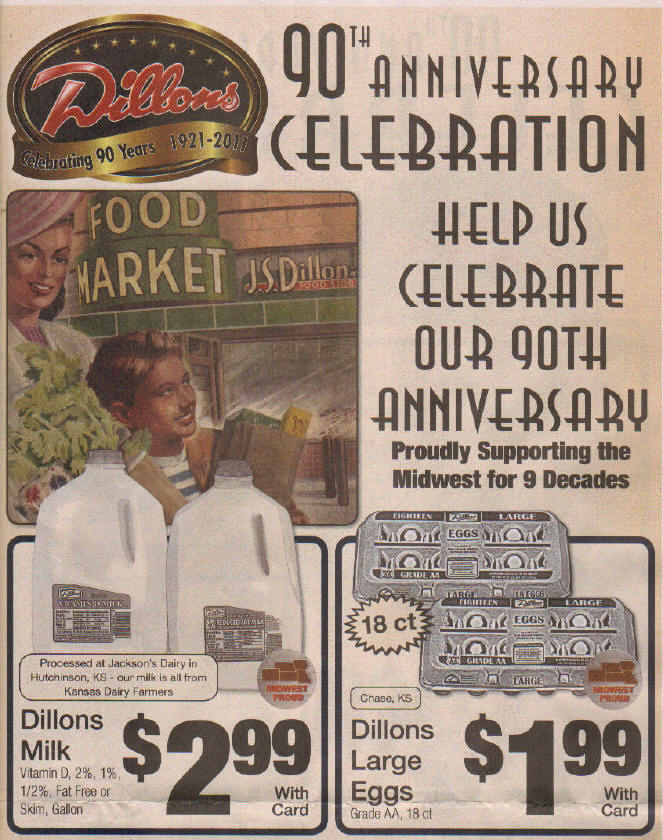 Note with update on Nedra Erskine
Good morning,
Just thought everyone would like to know that I visited with Mrs Erskine the other day. She lives down here in Arizona, since 2000. I already posted something about it on facebook. She will be 94 in April and is very active, in fact I interrupted her exercise class to visit with her. She wants everyone one to know she says hi and she is doing well.
Have a great day....Paige Kelso '86

Dave Peebler sent these in an email do you remember this?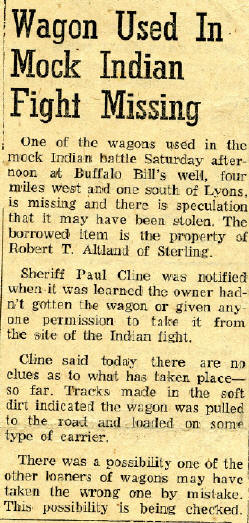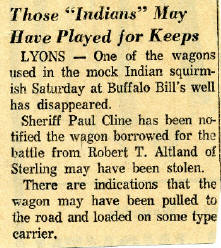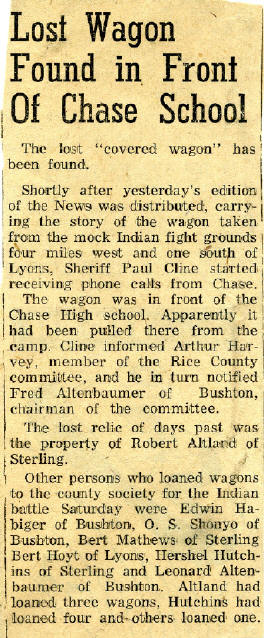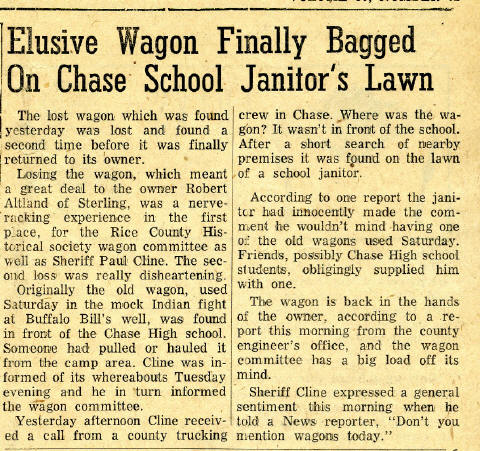 Clay McEachern, Class of 2006, wrote this song about Chase, KS and posted it on facebook.
He has consented to let us post it on here.
http://www.youtube.com/watch?v=TNyWQIRYqb4
Chase Song Lyrics
by Clay McEachern
I love watchin whitetail play in the snow
and watchin old bucks chase around them does
cause thats the way i was raised

I love when bob whites whistle around
In that ol thicket on the edge of town
even hawks won't fly around

With McEachern boys on the prowl
Hawks won't fly ten miles from town
cause they know we'll shoot em down

The rig, ol grey, or wildfire tonight
what we gonna take on a Saturday night
Were gonna drink to the sun goes down and come up again

Chorus
Chase is the place, my son is gonna be raised
yes chase is where I'll stay. Where all the people know everyone
and everyone I Know here owns a gun.
remember that when your in town
Chase is what I love, Chase is the place I know and love
Chase is what I love.

I love foldin them ol mallards up
sittin in the blind with my best friend Huck
He can't wait for the ducks to fall
so he can pick them up.

Boss Gobbler strutin around
old hen purrin up really loud
until he lets gobble out
my shells hit the ground.

Chorus

I love when people run their mouths
oh how they love the south
They aint got shit on my town

Chase is what I Love
Chase is what I know and love
Chase is what I love

An email letter we received from Bert Hathaway
September 8, 2009
Hi Mary Johnson, Frances Heine, Sherry Cole:
This is Bert Hathaway, son of John H. and Fern Hathaway who lived in Chase a number of years. Dad was a graduate of the Class of 1930. Mom graduated from Eureka High School in 1927. I recently was searching for the email address of my cousin Lana Call Osborn (Chase class of 1960) and I found it on the chasealumni.org website.
I have been in touch yearly with my 2nd cousin, Ralph Hathaway, and his daughter, my 3rd cousin, Carolyn Hathaway Kerns. When I saw the pictures of Ralph Hathaway on the veteran's float in the 2005 parade, it brought tears to my eyes. He was a very special person. He was a man of dignity, integrity, and very sincere.
I would like to comment on the Chase Alumni website. It is absolutely fantastic. Who would ever dream that a community of 400 could ever generate such an awesome website. Congratulations. You folks have worked very hard. Great photography too.
Just a little about me. I was born in Lyons on February 28, 1943 and I lived in Chase from 1943 to 1949. In 1949 my folks moved to Canon City, Colorado, then to Vancouver, Washington, in 1960. I graduated in pharmacy from Washington State University in 1968 and have been a pharmacist for 41 years. My wife, Linda, and I have been married for 41 years. I am mostly retired now, but still work one or 2 days a week to fill in the gaps when pharmacies in western Washington get short staffed and health care is threatened by the shortage.
I had some relatives in Chase, although most of them are deceased now. Cecil and Margaret Hathaway, Wayne and Dean Linville, Archie (Tobe) Samuels and his wife, Joann. My Dad's best friend in Chase was Norman Link. My grandparents were Bert and Coral Hathaway. I am honored to carry both surnames.
Thanks you again for the wonderful website.
Bert Hathaway,
Box 2270
Forks, Washington 98331
phone 1-360-374-5169

A Thank You card from Mrs. Carl (Toni) Ashley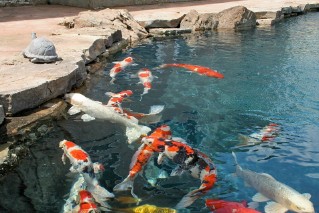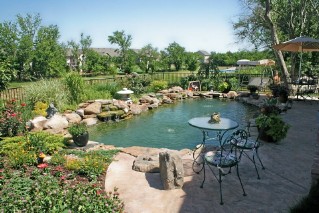 Dave Peeblers Koi pond

The following paper was at the visitation for Carl Ashley, June 24th. Thought you might want to read it too-----

A thought from Allen Wilkerson--
"Why is it that at Class Reunions you feel younger than everyone else looks! "

I got this from Virgil & Toni Morton and I thought it was great, if you like Boogie Woogie, you will too.
http://www.youtube.com/watch?v=1QQzbCmlZM4

Gary Huck sends this--Click on I Believe

Got this from Gordon Bieberle, brother to Paula's husband Ron. I loved it so thought I would share with you--Sherry Bliss Cole
Click on---Twelve Wonderful Commandments


Vickie Neal Wilkerson received this nice letter from Nedra Erskine, a former Chase High teacher.

Even Tyra Banks wears Felix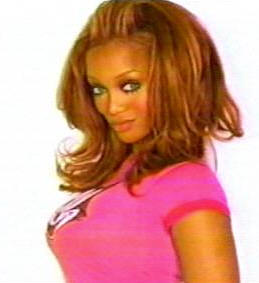 Aunt Mary,
Don't ask me why, but for some reason I did a Google search on "Chase, Kansas golf course" and discovered a review written recently by a gentleman from Massachusetts who found the course by pure happenstance and played a round with some local guys. I thought others might enjoy reading the review, so I attached the link to the website below. Perhaps you could share it on the Chase alumni website.
http://www.golflink.com/golf-courses/course.asp?course=404445#reviews
Thank you for all the time you spend updating the alumni website. I enjoy visiting it from time to time to stay abreast of the home town happenings. Keep up the good work!
Jay Jones
Class of '77

If the future seems overwhelming, remember that it comes one moment at a time.--Unknown

The saddest summary of a life contains three descriptions: could have, might have and should have.
--Louis E. Boone

True friendship is seen through the heart, not through the eyes.--Unknown

We get old too soon and wise too late.--Benjamin Franklin

About the only thing that comes to us without effort is old age.--Gloria Pitzer

True friends are those who, when you make a fool of yourself, don't believe the condition is permanent.--Unknown

Experience is not what happens to a man, it's what a man does with what happens to him.--Aldous Huxley

A true friend is someone who reaches for your hand and touches your heart.--Unknown

Grant me the senility to forget the people I never liked anyway, the good fortune to run into
the old ones I do and the eyesight to tell the difference.--Unknown

The trouble with learning from experience is that you never graduate.--Doug Larson

Peace starts with a smile--Unknown

Some minds are like concrete, thoroughly mixed up and permanently set--Unknown

Forgiveness is the healing of wounds caused by another.--Unknown

The irony of life is that, by the time you're old enough to know your way around, you're not going anywhere.
--Unknown

Too often we underestimate the power of a touch, a smile, a kind word, a listening ear,
an honest compliment, or the smallest act of caring, all of which have the potential to turn
a life around. People come into our lives for a reason, a season, or a lifetime. Embrace all equally.
--Unknown

A bend in the road doesn't mean the end of the road.--Unknown

Learn to write your hurts in sand; learn to carve your blessings in stone.--Unknown

Beauty is being in harmony with what you are.----Peter Nivio Zarlenga

The best and most beautiful things in the world cannot be seen or even touched, they must be felt with the heart.----Helen Keller

Gary Huck shares this----
Remember these? For those who never saw any of the Burma Shave signs, here is a quick lesson in our history of the 1930's and '40's. Before there were interstates, when everyone drove the old 2 lane roads,Burma Shave signs would be posted all over the countryside in farmers' fields. They were small red signs with white letters. Five signs, about 100 feet apart, each containing 1 line of a 4 line couplet......and the obligatory 5th sign advertising Burma Shave, a popular shaving cream. Here are some of the actual signs:


DON'T LOSE YOUR HEAD
TO GAIN A MINUTE
YOU NEED YOUR HEAD
YOUR BRAINS ARE IN IT
Burma Shave

DROVE TOO LONG
DRIVER SNOOZING
WHAT HAPPENED
NEXT IS NOT AMUSING
Burma Shave

BROTHER SPEEDER
LET'S REHEARSE
ALL TOGETHER NOW
GOOD MORNING, NURSE
Burma Shave

CAUTIOUS RIDER
TO HER RECKLESS DEAR
LET'S HAVE LESS BULL
AND MORE STEER
Burma Shave

SPEED WAS HIGH
WEATHER WAS NOT
TIRES WERE THIN
X MARKS THE SPOT
Burma Shave

THE MIDNIGHT RIDE
OF PAUL FOR BEER
LED TO A WARMER
HEMISPHERE
Burma Shave

AROUND THE CURVE
LICKETY-SPLIT
BEAUTIFUL CAR
WASN'T IT?
Burma Shave

NO MATTER THE PRICE
NO MATTER HOW NEW
THE BEST SAFETY DEVICE
IN THE CAR IS YOU
Burma Shave

A GUY WHO DRIVES
A CAR WIDE OPEN
IS NOT THINKIN'
HE'S JUST HOPIN'
Burma Shave!

AT INTERSECTIONS
LOOK EACH WAY
A HARP SOUNDS NICE
BUT IT'S HARD TO PLAY
Burma Shave

BOTH HANDS ON THE WHEEL
EYES ON THE ROAD
THAT'S THE SKILLFUL
DRIVER'S CODE
Burma Shave
THE ONE WHO DRIVES
WHEN HE'S BEEN DRINKING
DEPENDS ON YOU
TO DO HIS THINKING
Burma Shave

CAR IN DITCH
DRIVER IN TREE
THE MOON WAS FULL
AND SO WAS HE.
Burma Shave

PASSING SCHOOL ZONE
TAKE IT SLOW
LET OUR LITTLE
SHAVERS GROW
Burma Shave

Do these bring back any old memories? If not, you're merely a child.
If they do - then you're old as dirt.

Even if you are the on right track, you will get run over if you just sit there.--Will Rogers

This was in the Hutchinson News and I found it to be heartwarming so thought I would share it with you---I went to Heloises' website to get the photo--Sherry Bliss Cole

I had asked my friend, Lee Lewis, who lives Cahokia, IL if he could make me a transparency of this golfing Felix.
He was glad to oblige and then sent me this picture he had made. Thought I would share it with you----Sherry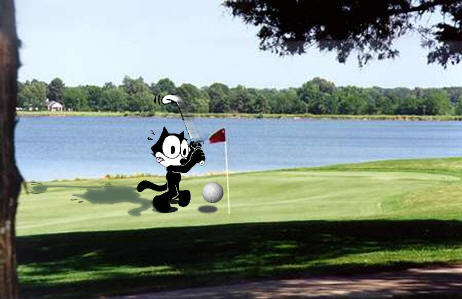 IF I KNEW

If I knew it would be the last time that I'd see you fall asleep
I would tuck you in more tightly and pray the Lord, your soul to keep.
If I knew it would be the last time that I see you walk out the door,
I would give you a hug and kiss and call you back for one more.
If I knew it would be the last time I'd hear your voice lifted up in praise,
I would video tape each action and word, so I could play them back day after day.
If I knew it would be the last time, I could spare an extra minute
to stop and say "I love you," instead of assuming you would KNOW I do.
If I knew it would be the last time I would be there to share your day,
Well I'm sure you'll have so many more, so I can let just this one slip away.
For surely there's always tomorrow to make up for an oversight,
and we always get a second chance to make everything just right.
There will always be another day to say "I love you,"
And certainly there's another chance to say our "Anything I can do?"
But just in case I might be wrong, and today is all I get,
I'd like to say how much I love you and I hope we never forget.
Tomorrow is not promised to anyone, young or old alike,
And today may be the last chance you get to hold your loved one tight.
So if you're waiting for tomorrow, why not do it today?
For if tomorrow never comes, you'll surely regret the day,
That you didn't take that extra time for a smile, a hug, or a kiss
and you were too busy to grant someone, what turned out to be their one last wish.
So hold your loved ones close today, and whisper in their ear,
Tell them how much you love them and that you'll always hold them dear
Take time to say "I'm sorry," "Please forgive me," "Thank you," or "It's okay."
And if tomorrow never comes, you'll have no regrets about today.
As a footnote to this, don't put off another All School Reunion. Make it happen this year. Sad fact is, that some of the very classmates that you would like to see, might not be here for another Reunion. Or you.